YUMIAO 鱼米奥 Cat Cafe is an eponymous establishment founded in memory of co-owner Mavey Yu's British shorthair. The kitten passed away from Feline Infectious Peritonitis (FIP), a viral illness caused by the feline coronavirus and triggered by stress reactions.
Yu started YUMIAO following this tragic event with a focus on creating a stress-free cat sanctuary alongside co-owner Maggie Jin. In just over a year, YUMIAO Cat Cafe has consistently delivered on their cat-centred practice through their organisation.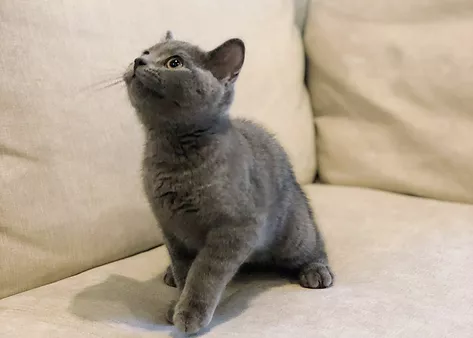 Upon entering the cafe at Waterloo, you are given shoe covers to protect the cats from germs. A session is called an 'Energy Boost' and you can spend from 30 minutes to a full day at the venue.
Each session comes with a complimentary drink from their menu including coffee, milkshakes, and bubble tea. All drinks are sealed with lids, so they can be brought into the cat lounge under close watch. Merchandise for cat fans and owners such as treats and toys are also available at the counter.
With a spritz of hand sanitiser, you are sent off into the cat lounge. There are clear overhead runways, cat condos, and cat toys galore. The free WiFi is especially helpful in enhancing this chill-seekers paradise.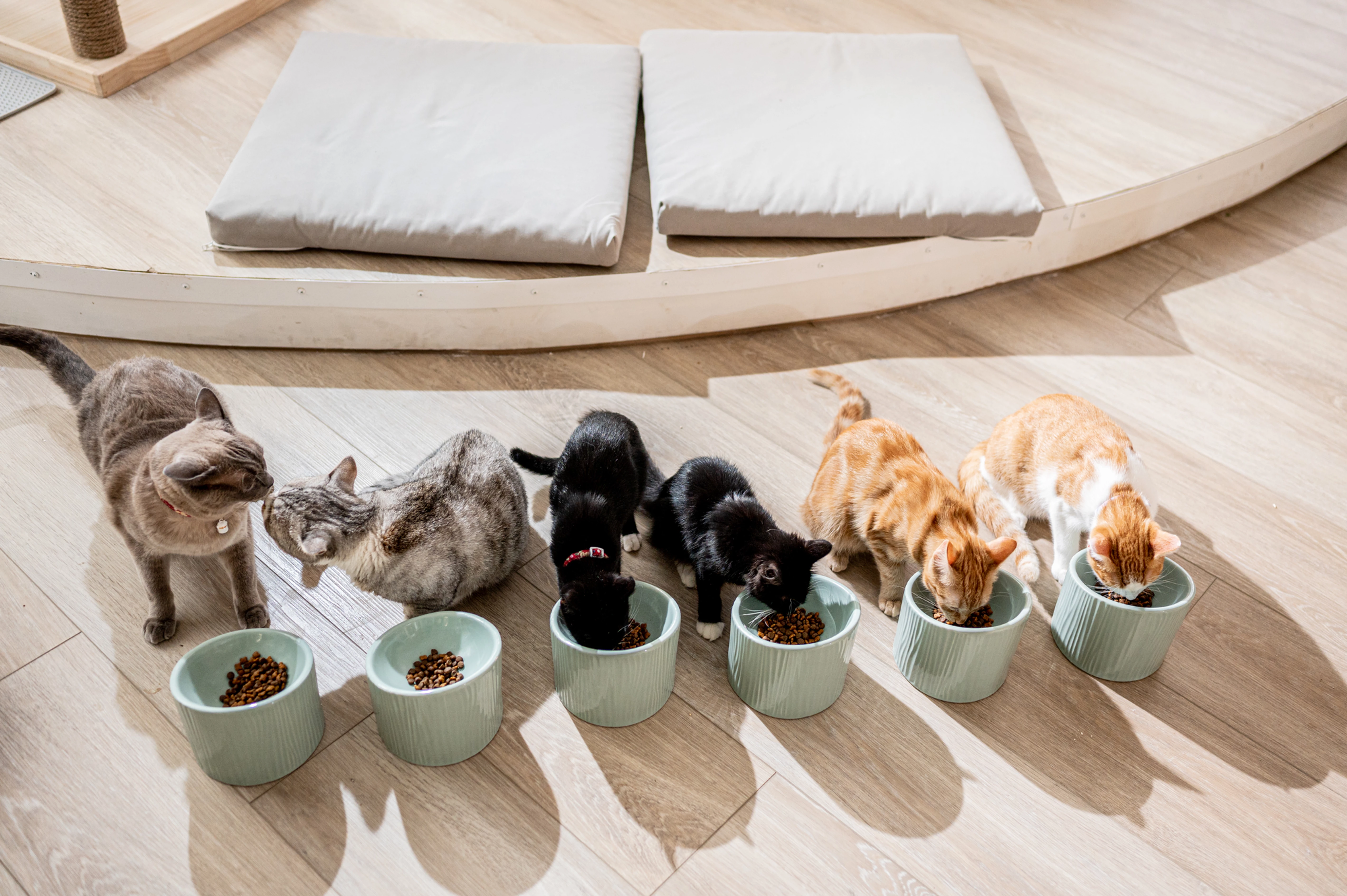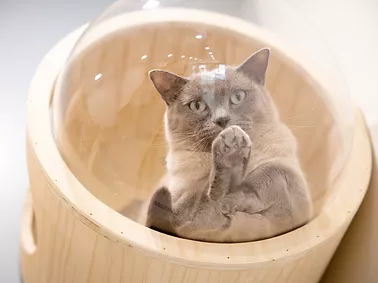 Cats in YUMIAO. Photos via YUMIAO Cat Cafe.
There is a wall of photos with a name, age, sex and personality description for each residing cat. Information on some medical conditions and noteworthy character traits are also included in the photo wall. Some cats are up for adoption while others are permanent long-term residents.
Cats roaming the cafe are handpicked by the owners of YUMIAO based on how comfortable they were with human patrons and other cats milling about in a confined space. Most felines are not sociable and a cat cafe environment might be distressing to them, according to Maggie Jin.
YUMIAO house rules accompanied by commentary on cat behaviour and rationale further implement boundaries for patrons to respect the well-being of the cats.
"Cats who roam on top of high furniture are indicating a need for privacy at the moment. Please respect their space", a sign reads.
Unlike other cat cafes, you will not spot any kittens in YUMIAO.
"We take in beautiful cats who are older to extend their lives," said Jin.
YUMIAO's cats are surrendered by breeders and taken in from vets, pet studios, shelters and even other patrons of the cafe.