The Marvel Cinematic Universe (MCU) stars and other guests were joined by their families, including the red carpet debut of the Hemsworth twins Sasha and Tristan. Attendees showed up in kaleidoscopic outfits or slicked in black with glittery details. Here are our hits and misses of the night.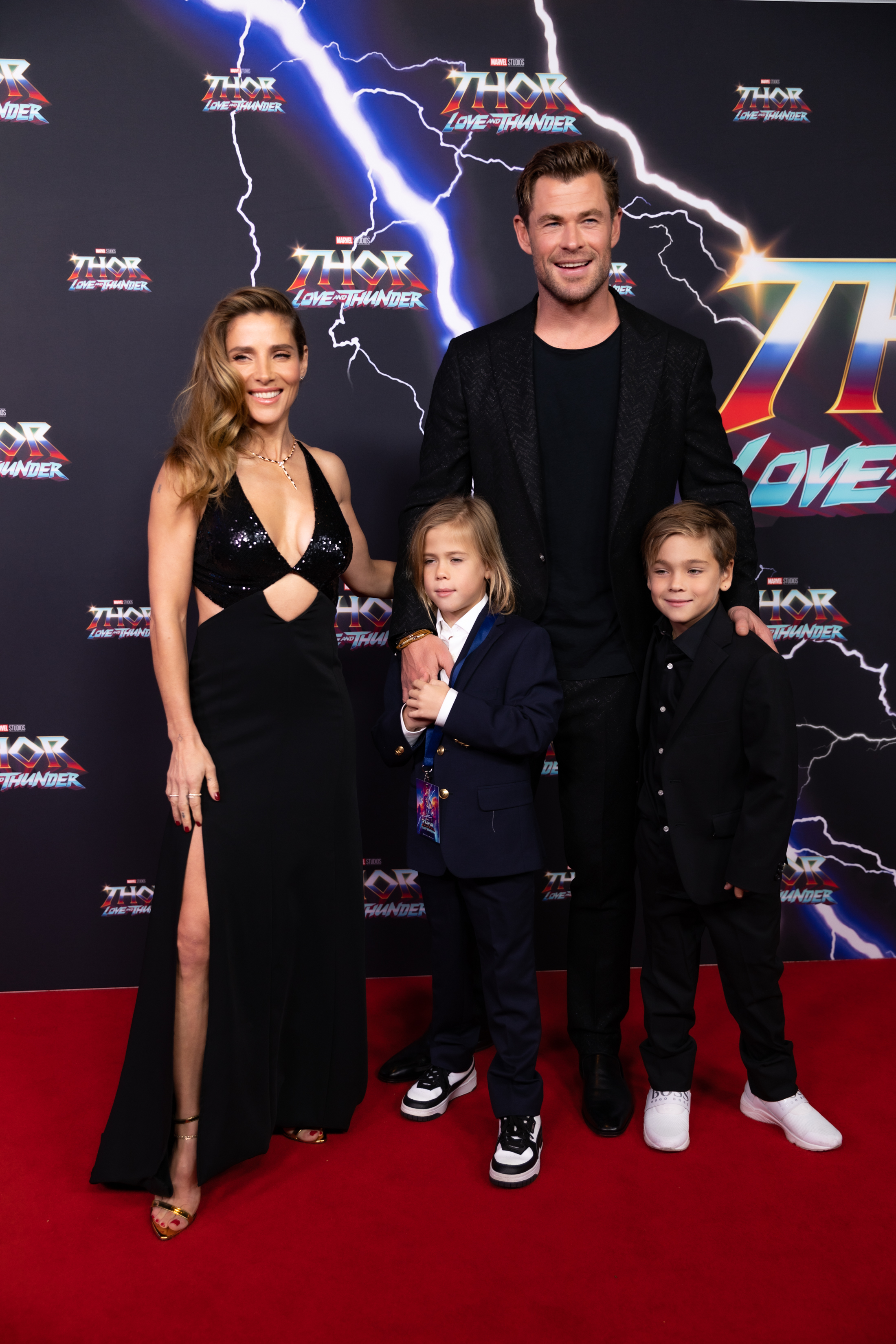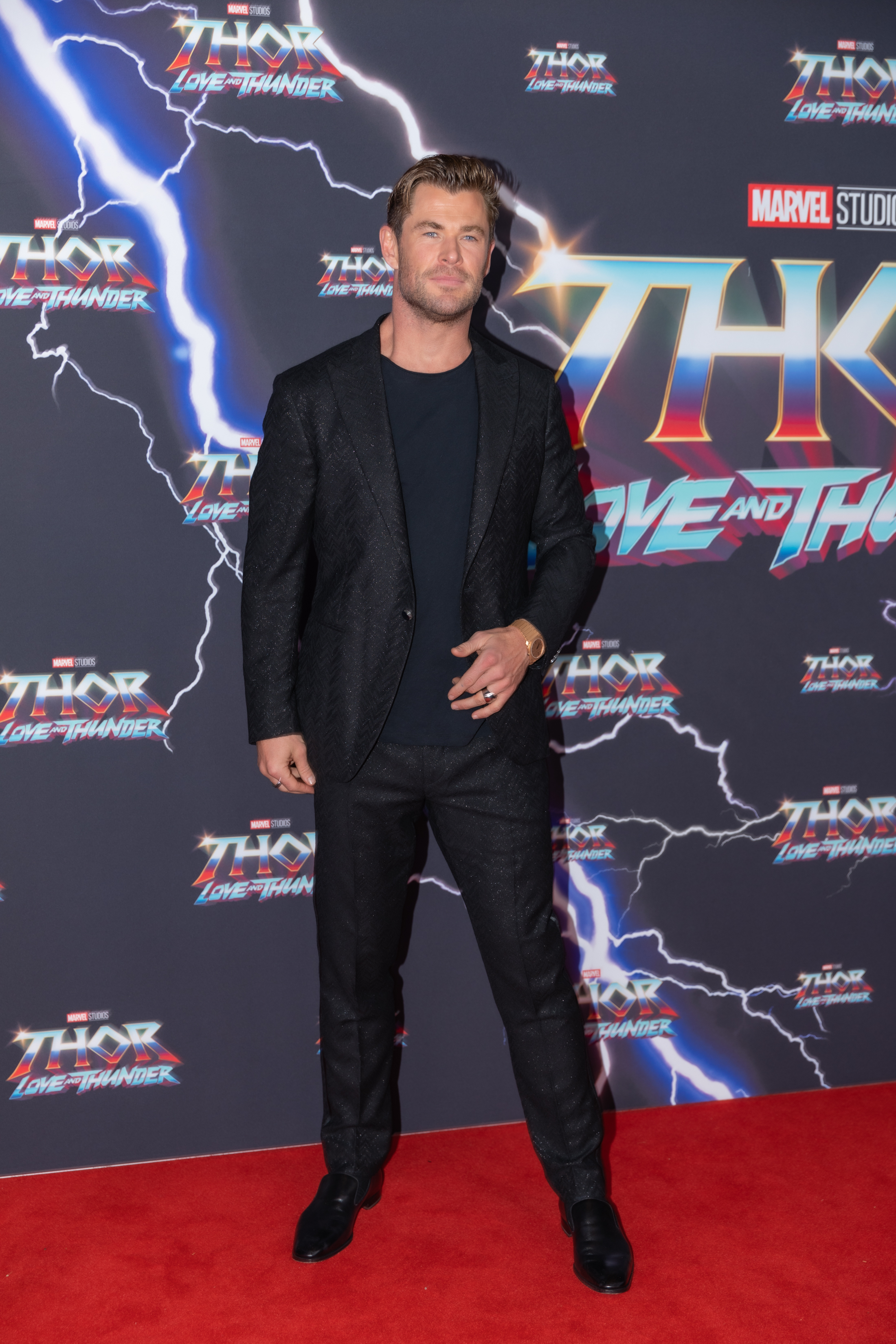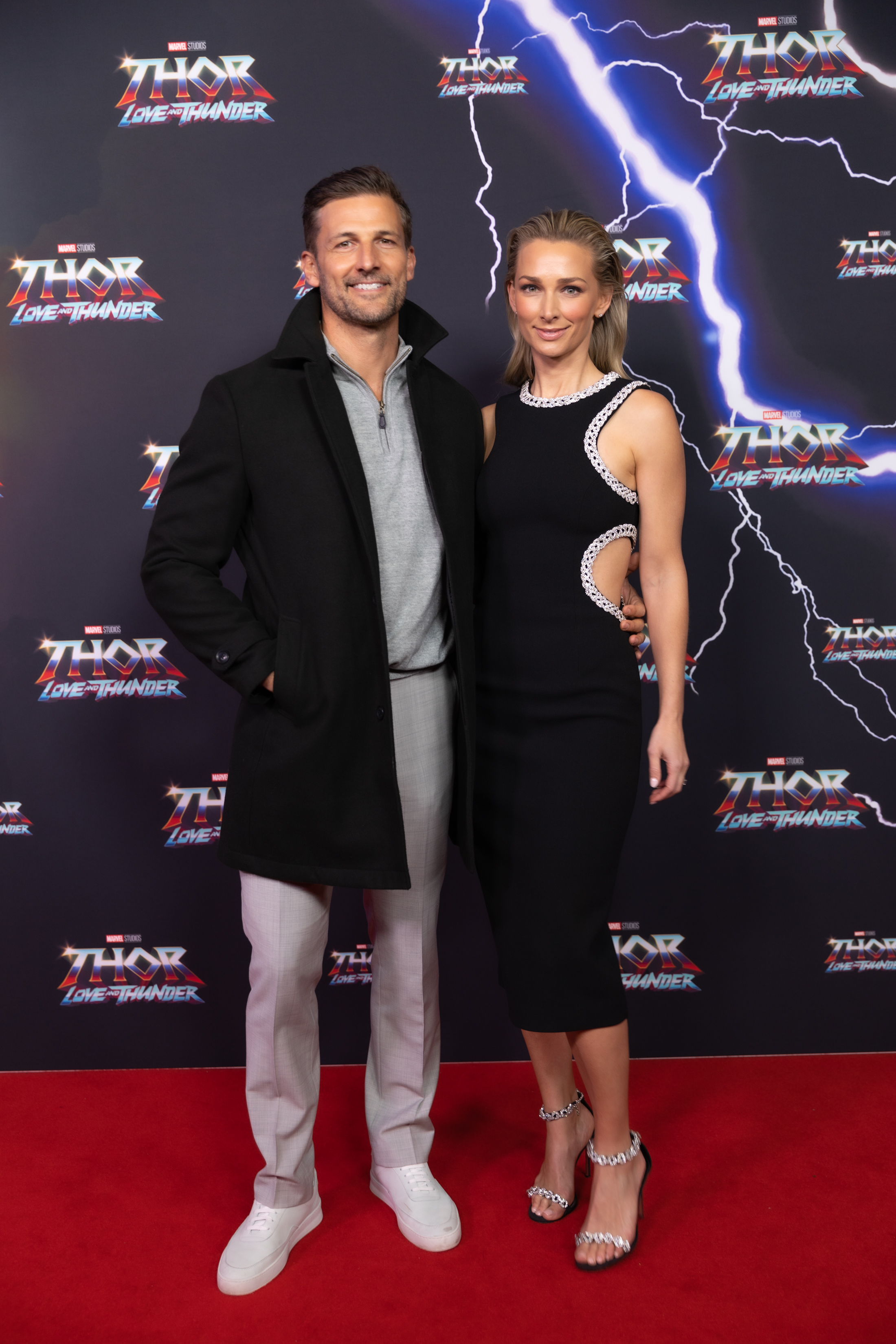 Hit: Elsa Pataky & Chris Hemsworth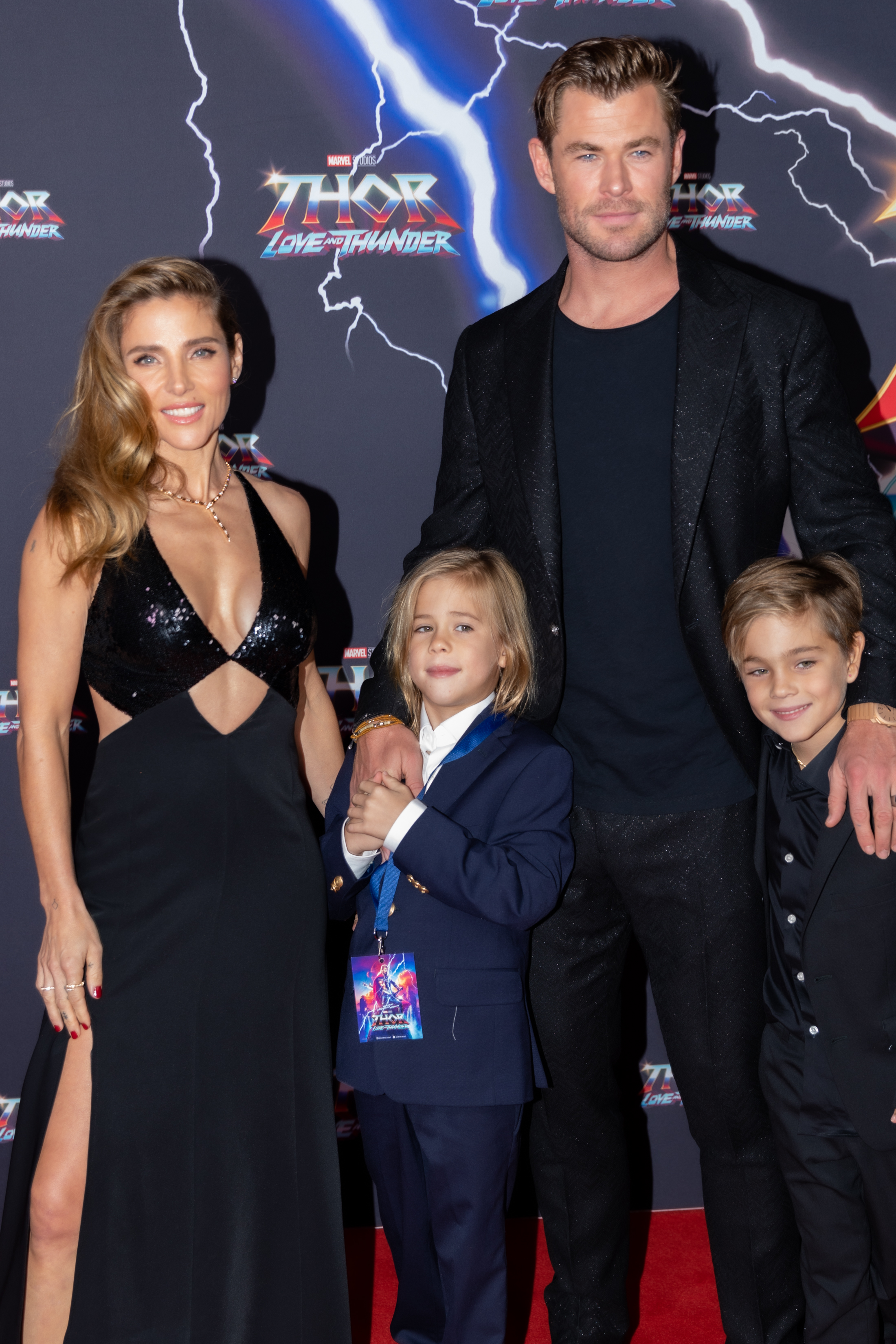 Chris Hemsworth and Elsa Pataky with children Sasha and Tristan.
Images: Marc Skinner / Red Belly Photography.
Elsa donned a sequinned cut-out dress with a plunging neckline, showing off the actress's physique. She also paired her Bvlgari jewellery with gold heels for a cool, cohesive outfit. Chris kept it simple with a black tee under a sparkly suit with subtle patterns. Ever the cute choice, this couple's simple yet elegant coordinated outfits have earned their spot as the first hit. It would, however, be nice to see the couple be a little bit more adventurous with their fashion choices every now and then.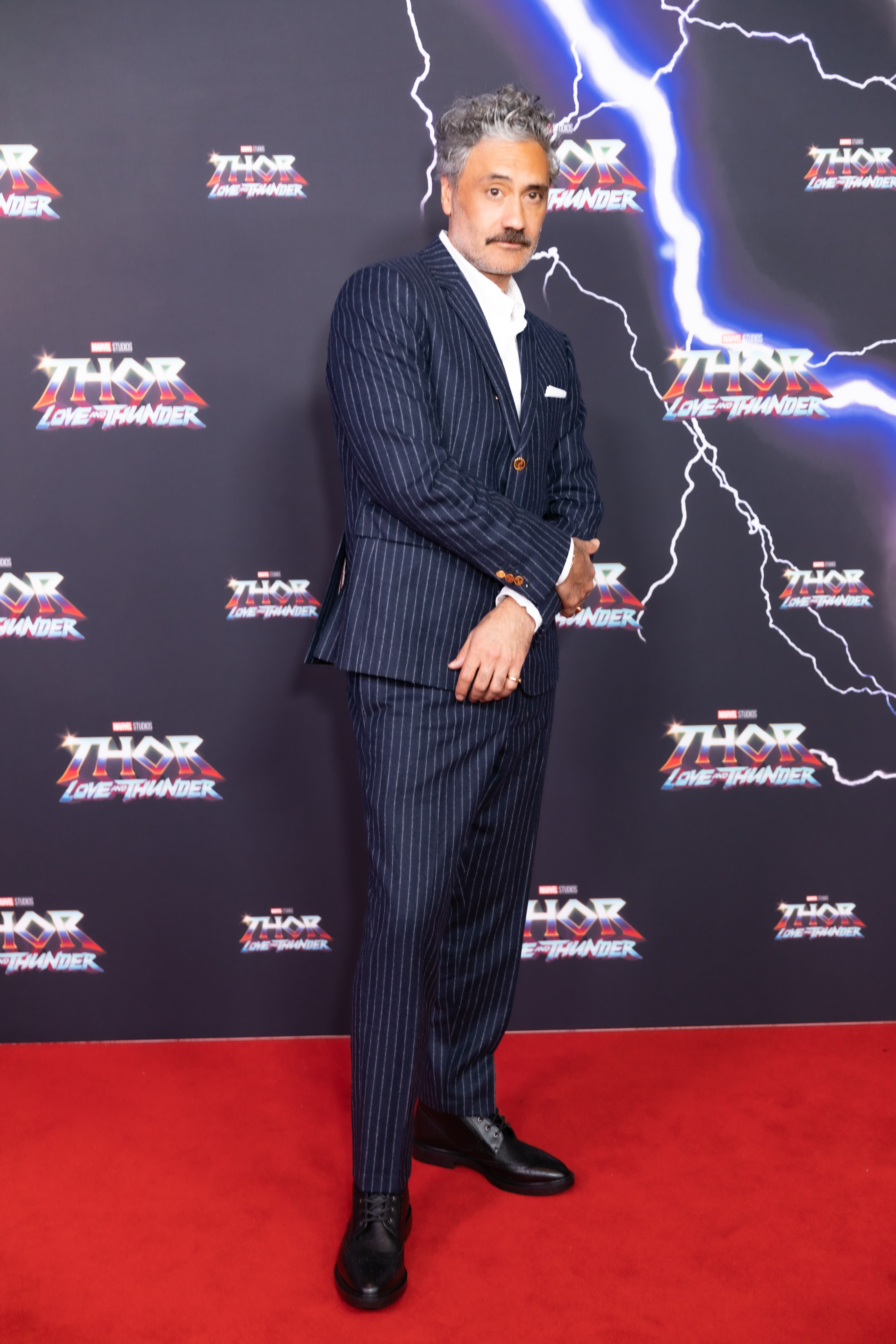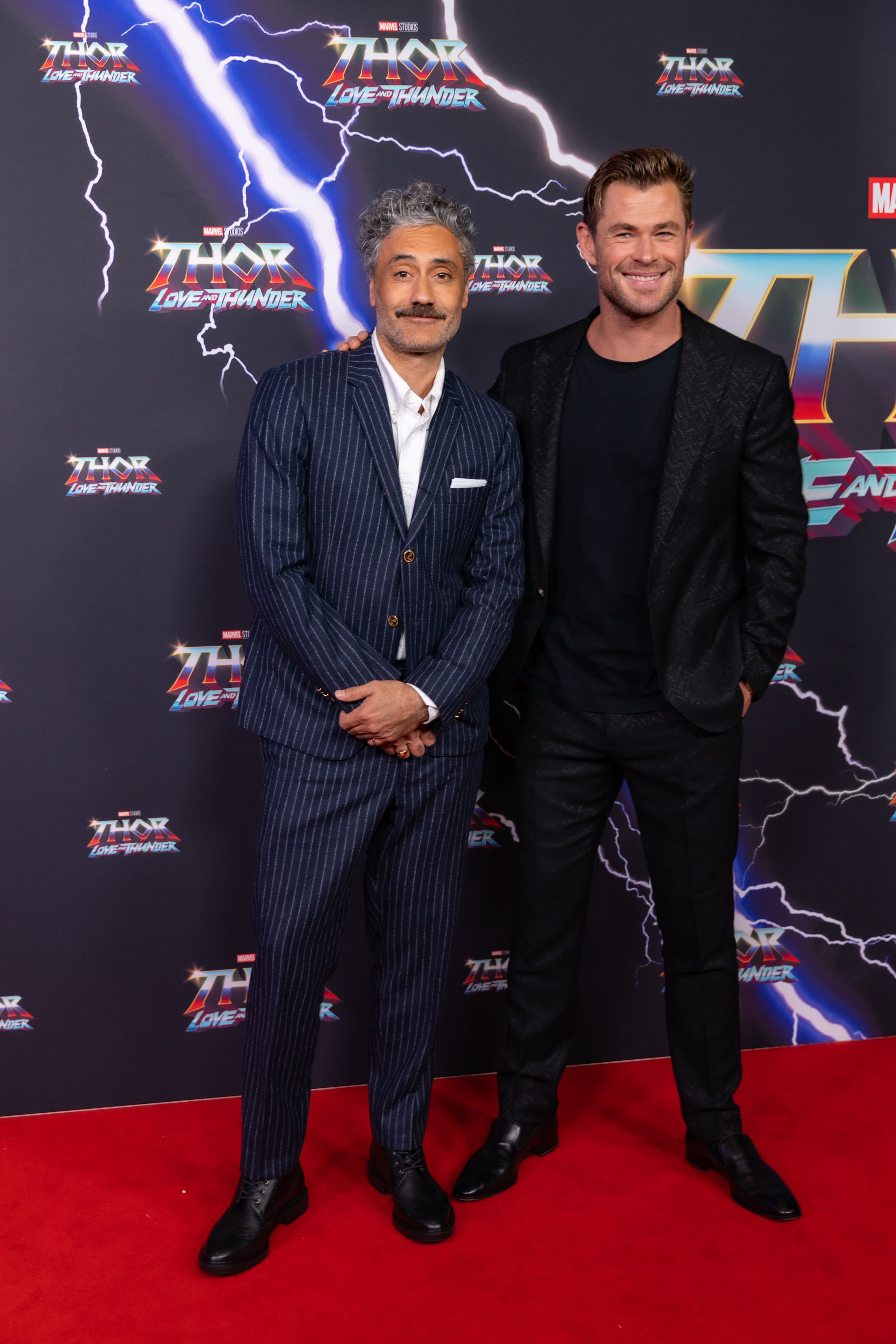 Taika Waititi with children Matewa and Te Hinekaahu.
Images: Marc Skinner / Red Belly Photography.
Taika Waititi's magnificent hair is reason enough for him to be inducted as the next red carpet hit, serving an 'artistic genius' aesthetic. But we cannot ignore his pinstripe navy suit with sparkling details. Paired with shiny black boots and a beaded necklace, the New Zealand-born director added a touch of personality and fun to the refined outfit.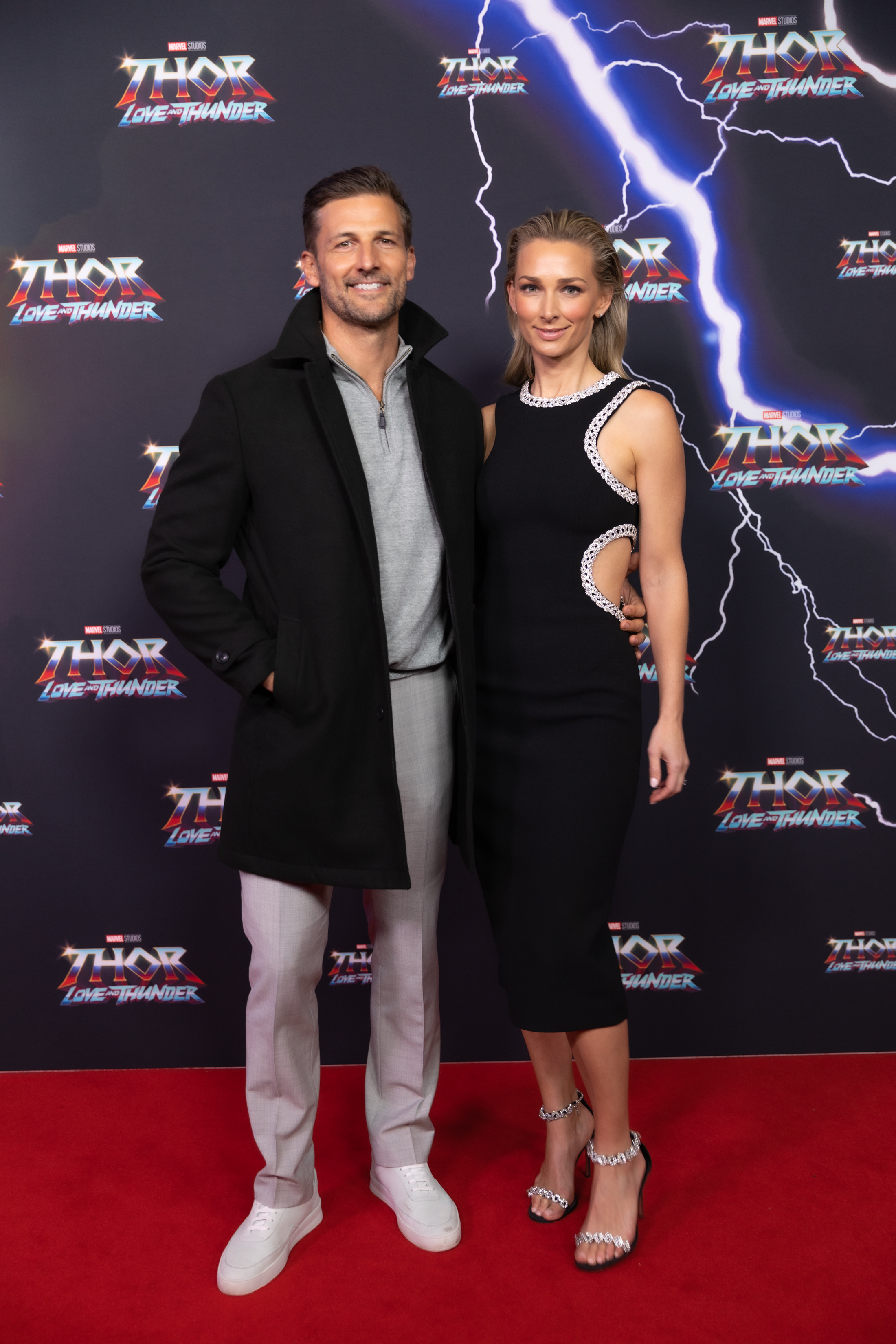 Tim Robards and Anna Heinrich.
Image: Marc Skinner / Red Belly Photography.
The only good thing about Tim Robards' look is that the coat has the ability to cover most of the outfit. As individual components, the grey jumper and slightly lighter grey dress pants are harmless. However, as an ensemble on the red carpet, the actor's outfit with scuffed sneakers is a definite miss. Next to wife Anna Heinrich, Robards' outfit appears even more flawed. It seems being a television personality does not automatically grant good fashion sense.
Anna Heinrich.
Image: Anna Heinrich on Instagram.
Anna wore a dazzling cut-out dress with sparkly detailing that closely match her heels. She wore her hair slicked back, showing off the fire fit. It is just a shame she had to stand next to the mediocrity that was Robards' outfit.
Miss: Richard Wilkins & Nicola Dale
Richard Wilkins and Nicola Dale.
Image: Marc Skinner / Red Belly Photography.
Taking the lineup of colourful and sparkly looks into consideration, Richard Wilkins and Nicola Dale's all-black outfits seem especially unremarkable. The couple, like the Thor star and his wife, are wearing all-black fits and gold jewellery. Nicola, like Elsa, has a deep neckline in her long-sleeved black dress. Richard, like Chris, is wearing a black tee under a black blazer. Apart from these coincidences, there is nothing more to be said about the couple's outfits, so a miss is awarded for mundanity.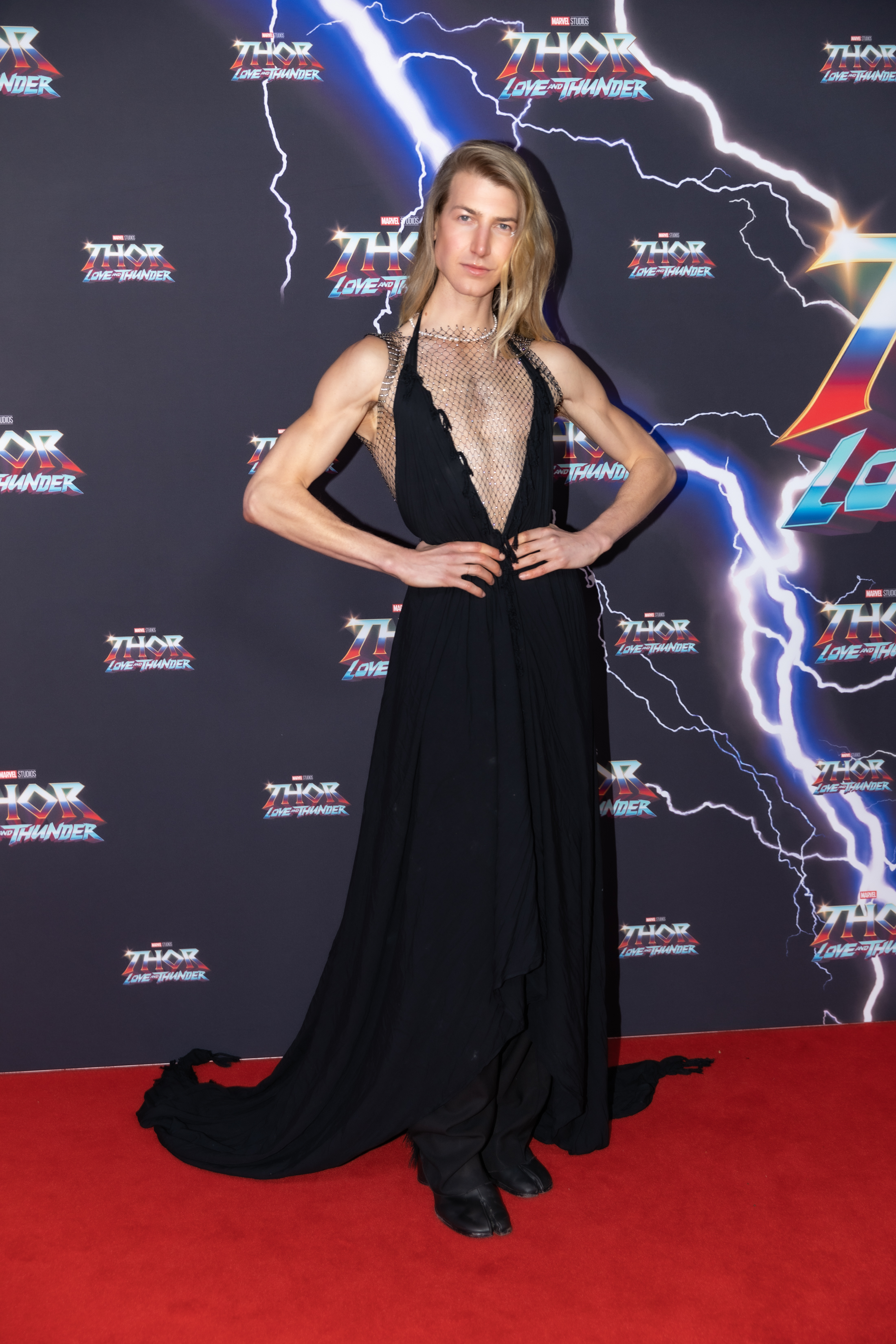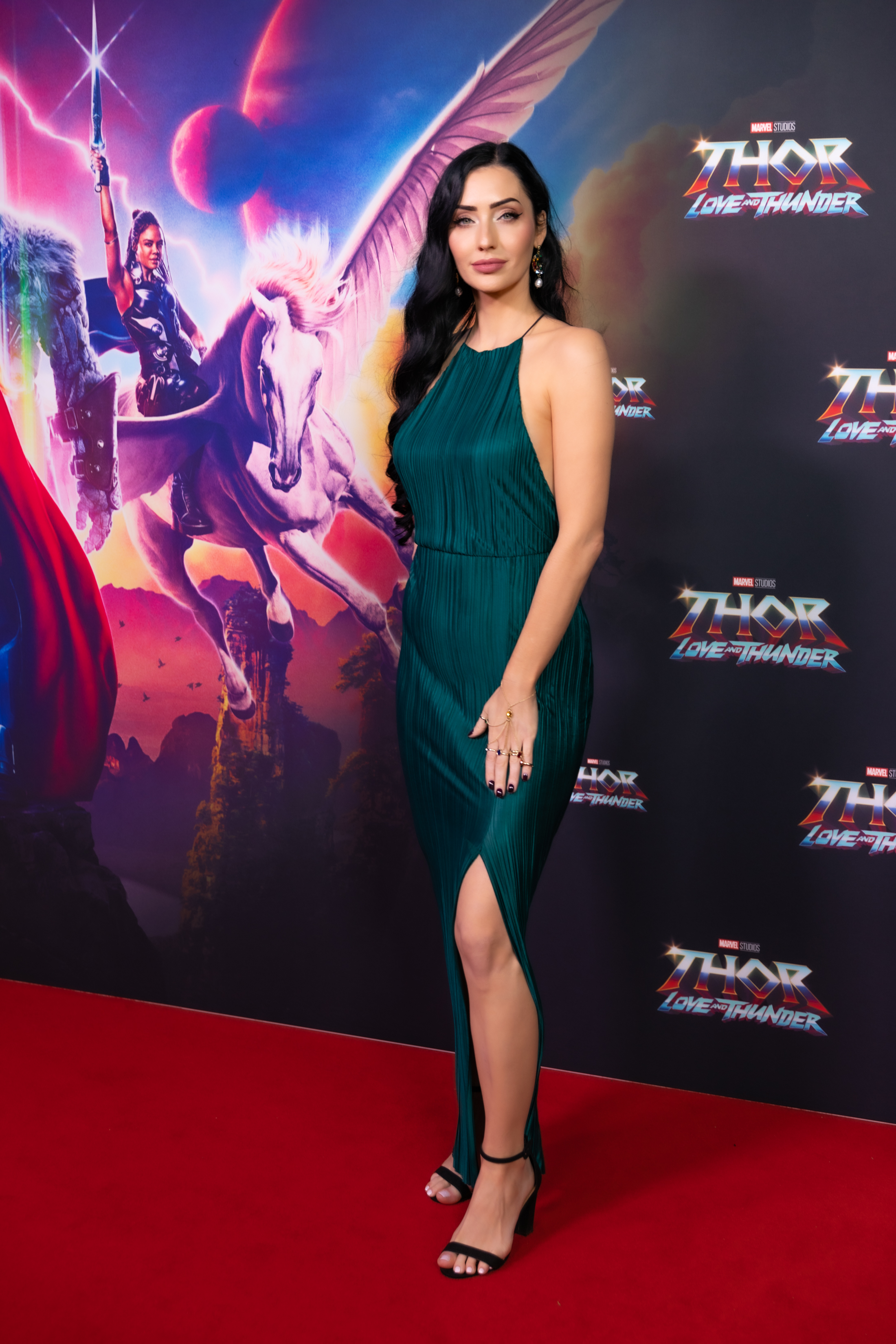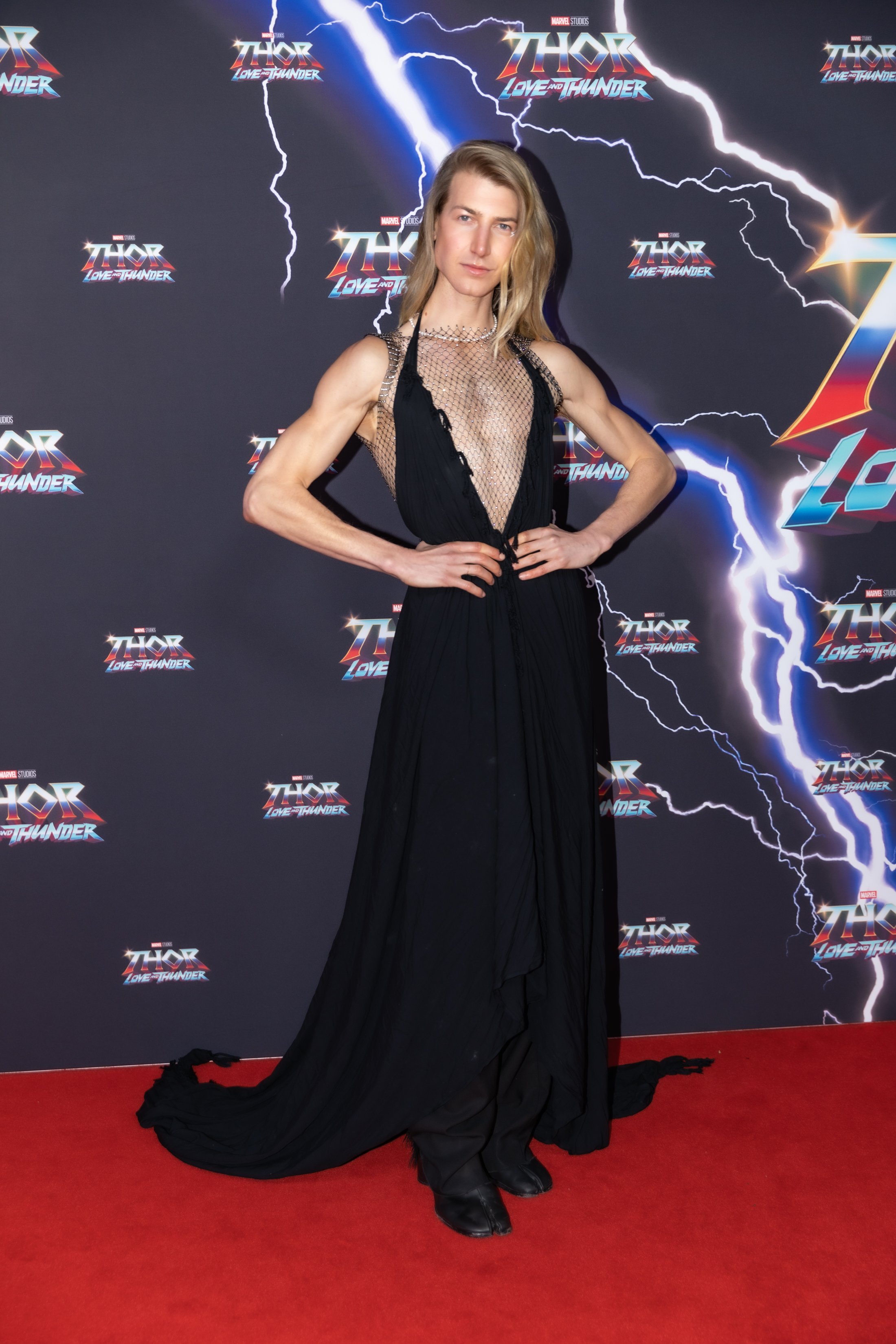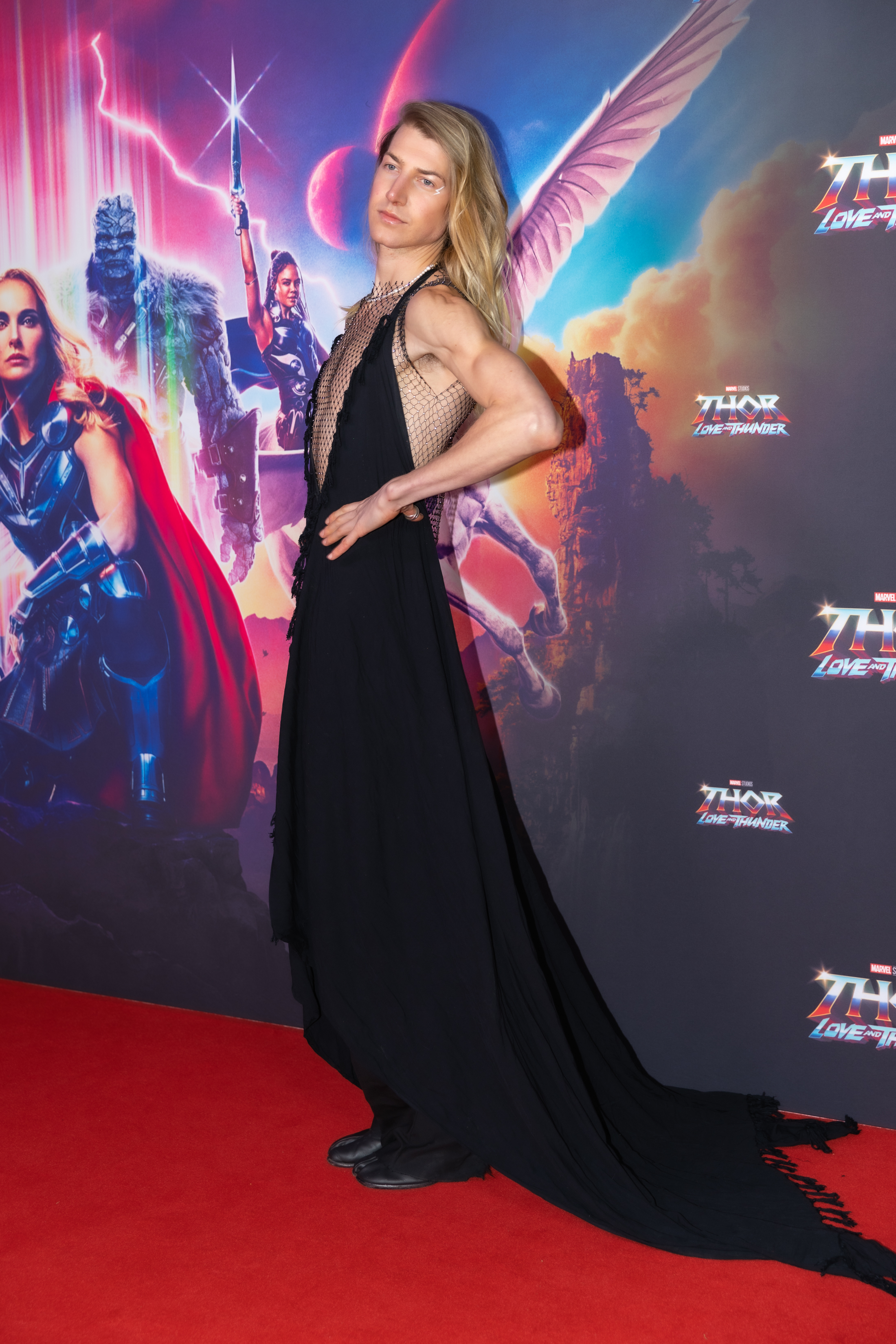 Christian Wilkins.
Images: Marc Skinner / Red Belly Photography.
Christian Wilkins turned heads in a dress with the deepest neckline of the evening and a sparkly mesh bodysuit. The dress drapes to the ground to meet his black camel-toe boots. Most likely as an ode to the movie's protagonist, Wilkins exhibited a white eyeliner lightning bolt on the corner of his eye, and a delicate string of pearls adorned his neck. His loose blond waves were parted to the side to complete the glamorous look. Arguably the best look of the night!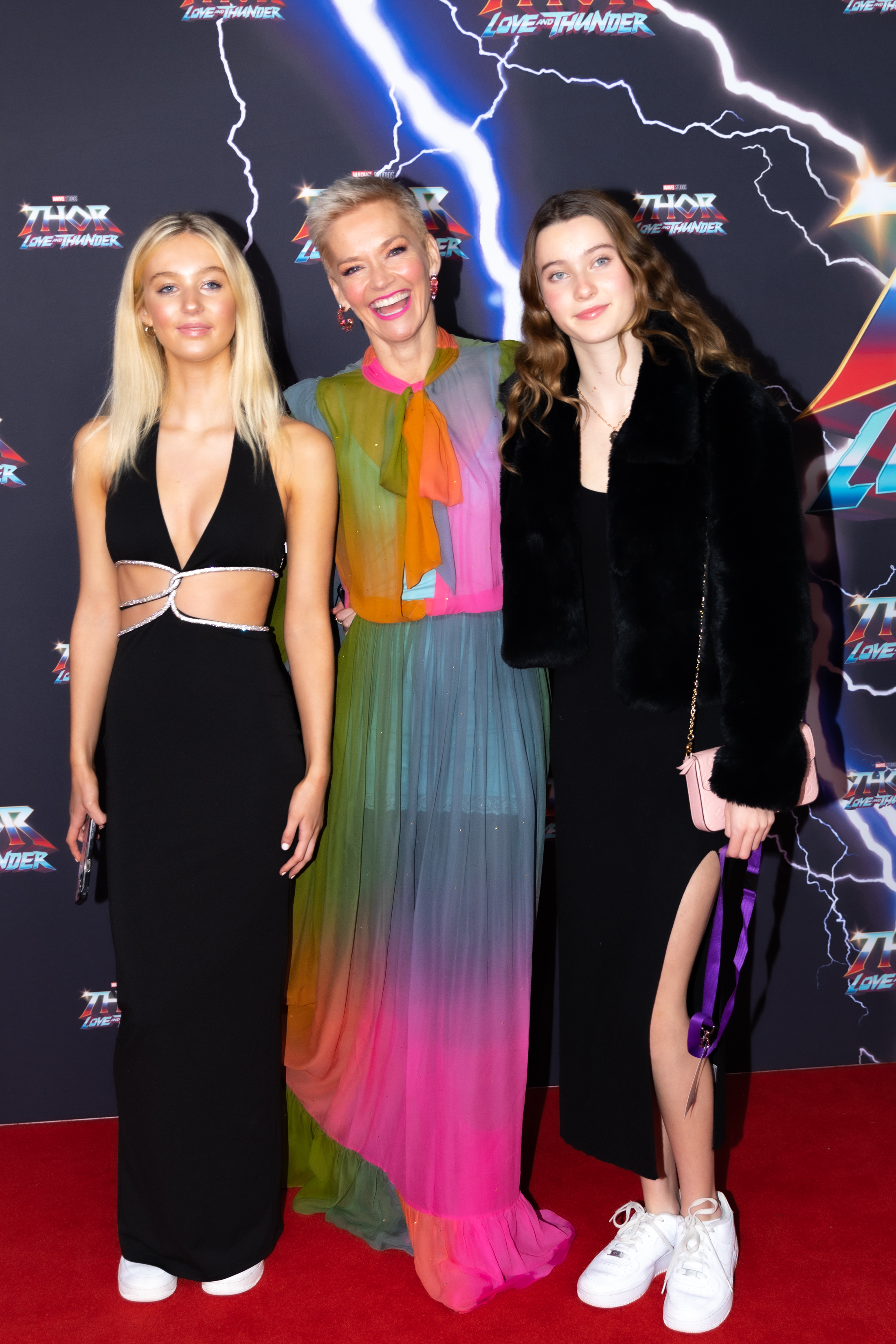 Jessica Rowe with children Allegra and Giselle.
Image: Marc Skinner / Red Belly Photography.
Appearing to match the bright colours of the Thor: Love and Thunder movie poster, Jessica Rowe wore a radiant multi-coloured frock and a brilliant smile. Her long chiffon dress is wildly different from the rest, and it works!
Dani Dacic showing us around the premiere.
Video: Dani Dacic on Instagram via TikTok.
Cosplayer Dani Dacic understood the assignment with a jewel green halter slit dress and matching feather coat. Her understated gold earrings and hand chain tie the look together seamlessly.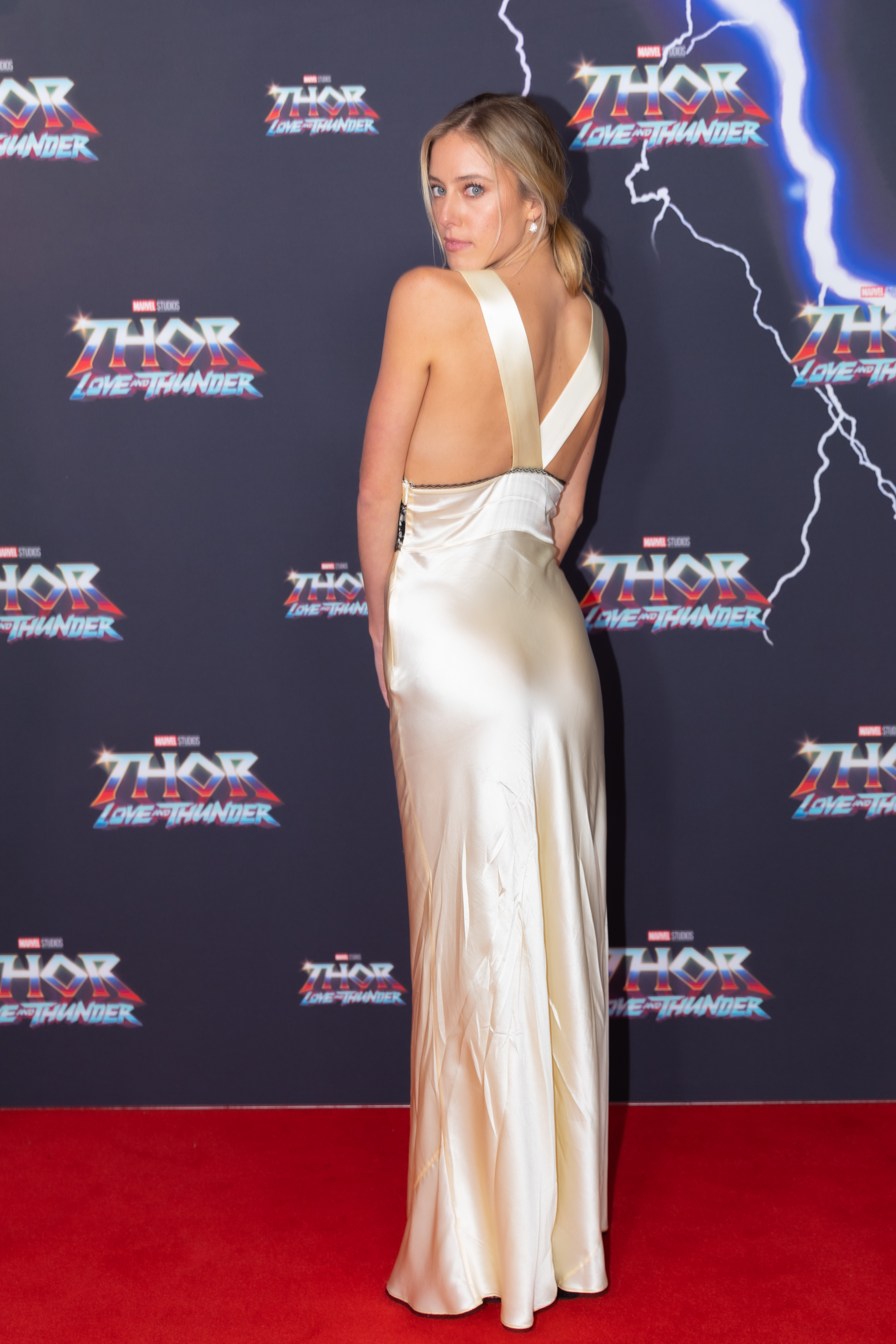 Jacqui Purvis.
Image: Marc Skinner / Red Belly Photography.
Jacqui Purvis appears to have forgotten to iron or steam her dress. Not that it would have saved her from a miss, with the odd black lace and silk cut out combo. While the back of the dress's only crime is some creased champagne silk, the front's large strips of black lace overpower the delicate simplicity that the dress could have had, leaving Purvis looking untidy and confusing.
Honourable Mention: Kerri-Anne Kennerley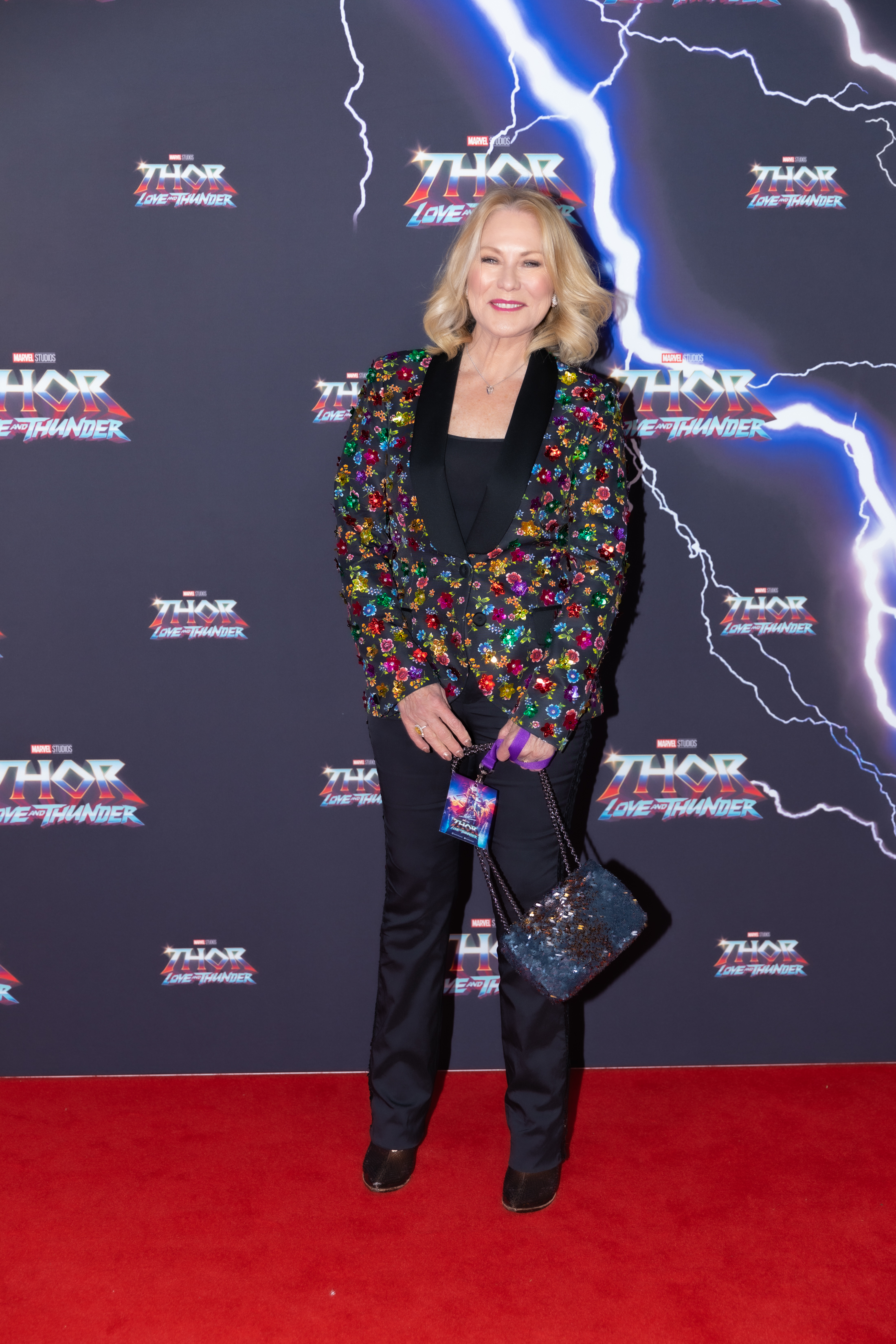 Kerri-Anne Kennerley.
Image: Marc Skinner / Red Belly Photography.
Kerri-Anne Kennerley came fully dressed to the theme, with a gorgeous colourful floral jacket. However, the mismatched sequins on her purse brings down the cohesiveness. If she had lost the purse, Kennerley would have easily been a hit in our books.