Netball Australia has faced years of poor financial performance, leaving the organisation with a "Going Concerns" notice, which means that the organisation's auditors are concerned about Netball Australia's ability to pay their debts when due.
Netball Australia has apparently also been considering taking on gambling sponsorships, in order to help solve the financial woes.
Private Equity - What is it?
Private equity is a term used to describe private investment (non-government, not traded on a stock exchange) as a single entity, and taking ownership of a portion or all of an existing company (equity).
Private equity is typically associated with investors who have experience growing companies and turning them into more profitable companies, and then often selling off their controlled share for a bigger profit in the future.
This sale of their share for profit is an important part of the typical private equity journey, as an 'exit event', and will be the investing group's endgame.
According to the News Corp report last night, the bid is led by Matt Berriman. Berriman has long been the Chair of Mental Health Australia, but more relevantly, he is an investor and adviser as the Executive Chairman of Straight 6 Group.
Berriman is a former Australian cricketer and understands high performance sport, but his role at the front of the bid is to be the spearhead and representative. He also sits in a commercial advisory position to Hawthorn AFL Club.
Straight 6 Group have been in operation over ten years, and have been involved in more than $200m worth of deals. Its understood that Berriman has fronted the bid on behalf of Straight 6 Group.
The report also suggested that the bid was backed in by former Diamond Liz Ellis, former ABC managing director Michelle Guthrie and streaming service DAZN's co-founder James Rushton.
It's also understood that the bid has the support of the Australian Netball Players Association.
The report indicated that Straight 6 Group had offered $6.5m to Netball Australia. Until more information is available, it's hard to evaluate the bid.
Private equity investments are made in return for equity, or a percentage of ownership. The key to understanding and evaluating the Straight 6 Group bid will be understanding the equity that is being purchased by that $6.5m.
Netball Australia was approached for comment about the private equity bid. The organisation declined to confirm the name of the private equity firm behind the bid, but provided the following comment.
"Netball Australia and the eight Suncorp Super Netball clubs are aware of a proposal to provide financial support for the Suncorp Super Netball League," Netball Australia said.
"Netball Australia has spoken with a number of people and organisations who want to support our sport, showing the strength of the netball brand.
"In line with the State of the Game Review, Netball Australia is currently conducting a review of the Suncorp Super Netball League.
"Netball Australia is committed to growing the game at all levels – from grassroots through to the world's best netball competition, the Suncorp Super Netball League, and the world number one ranked Origin Australian Diamonds.
"The interest comes off the back of a record-breaking Grand Final at Perth's RAC Arena, where a crowd of 13,908 watched the West Coast Fever claim their first-ever Suncorp Super Netball title."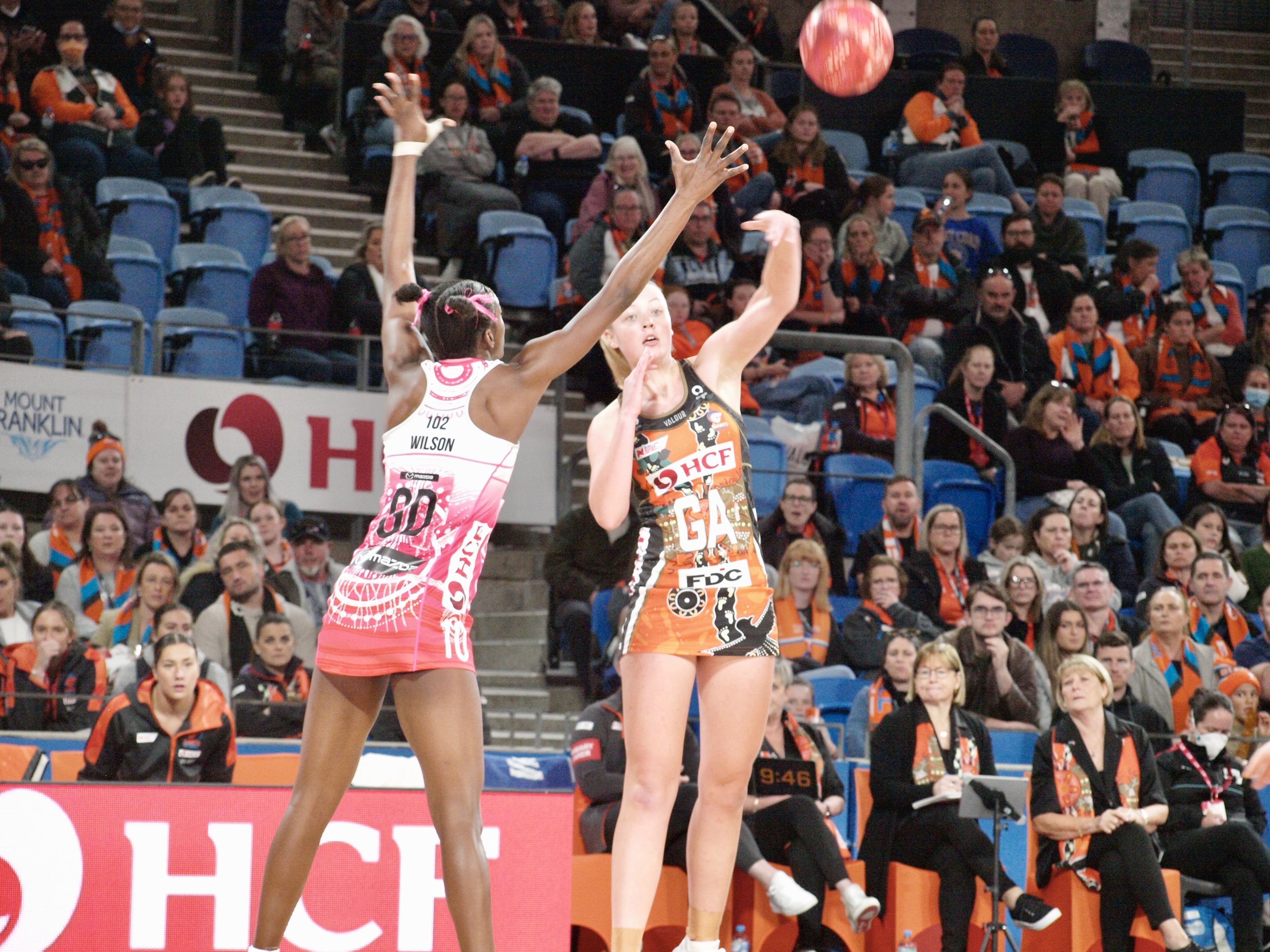 So what does this all mean? Breaking down what we know about the bid, and what we know about private equity, both in sport and in general, helps to understand the bid.
This bid would wipe away Netball Australia's debts. This would help ensure the future of the sport, and that all the infrastructure for the Diamonds and the Suncorp Super Netball competition will remain.
Netball, as fans know it, will be secured for the future, in at least some current form. This also means that all the existing contracts (broadcast, CBA, Suncorp's naming rights deal), would probably remain with Netball Australia.
A private equity bid will also be part of a strategy to turn netball into a profitable sport to operate in Australia. That means investment, growth and development. It also means high-performance pathways and high-level competition.
The report also suggests that beyond the ownership bid of $6.5m, Straight 6 Group has plenty of additional money to invest in the game and spend on improving it, not just covering debts. That is a potential growth opportunity for the game.
This bid also appears to have the support of Liz Ellis, a former Diamond and Australian netball royalty. Ellis' support shows that the private equity group probably has a strong understanding of how netball works in Australia,
The report is also that the bid has the support of the Players Association. This matters, given that it's been widely reported that the Players Association is still unhappy with Netball Australia's hierarchy. This unhappiness stems from the introduction of the Super Shot in 2020, and also the decision to sell the hosting rights for the Grand Final in 2022.
Having the Players Association on-side will make life much easier. If the investors want to make changes to the way the game works or is played in Australia, those changes will be much easier to make if the players are on board.
The Players Association is also due to negotiate a new Collective Bargaining Agreement (CBA) next year. Starting off on a good note will help that deal come together faster, avoiding the stand-off of last offseason.
Having James Rushton of DAZN and Michelle Guthrie (formerly ABC) is also important. DAZN is a world-leading sports streaming service, which shows that the investors understand how to get netball enough attention online, and package the sport for online streaming.
Michelle Guthrie has experience managing the ABC, and between her and Rushton, their expertise should provoke a few leaps forward for netball's media coverage, if the bid is successful.
There are a couple of warning flags about private equity in sport. The first, and most difficult to get around is the fact that private equity eventually will look for an exit.
Private equity investment is about turning something profitable, and then selling it at a higher profit. It's not about multiple generations of success, or being in it forever, or for the long-haul. The attitude is "get in, make it profitable, get out again" - often a process that takes less than ten years.
There is also an inherent challenge because private equity is about turning into profit, even if that flies in the face of the long-term interests of the sport, because it may be less profitable in the short run.
The second concern is more specific to this bid. Netball Australia apparently received an offer of $6.5m. It is not currently public how much that $6.5m is intended to take ownership of.
A few months ago, another private equity company, Silver Lake, made an investment in New Zealand Rugby, and specifically the All Blacks. That investment was $200m (NZD) made in New Zealand Rugby, and in return, Silver Lake received between 5.7% and 8.1% of the interests in New Zealand Rugby.
This investment showed a valuation of $3.5 billion (NZD) for the infrastructure in the sport and the development of the sport. These numbers are several orders of magnitude above what Netball Australia is likely to be considering.
Nobody is suggesting that the Aussie Diamonds are currently on par with the All Blacks, but to be worth 500 times less should set off alarm bells all around Netball Australia.
There have been concerns, having sold the Grand Final for just $300,000 in cash, and for the Grand Final MVP to receive $1000 for their performance, that Netball Australia may undervalue its product (or at least not get value at the negotiating table). If the valuation of Netball Australia is anything remotely close to 500 times less than the valuation for New Zealand Rugby, that's a potentially catastrophic undervaluation.
Selling to private equity is giving away a lot of control over the sport. It's important to get enough money to make that worthwhile.
That control is a potential downside too. Until more is known about the path to profitability for the new ownership, there will be questions about how they plan to help the game, and how do we know it won't just help the bottom line.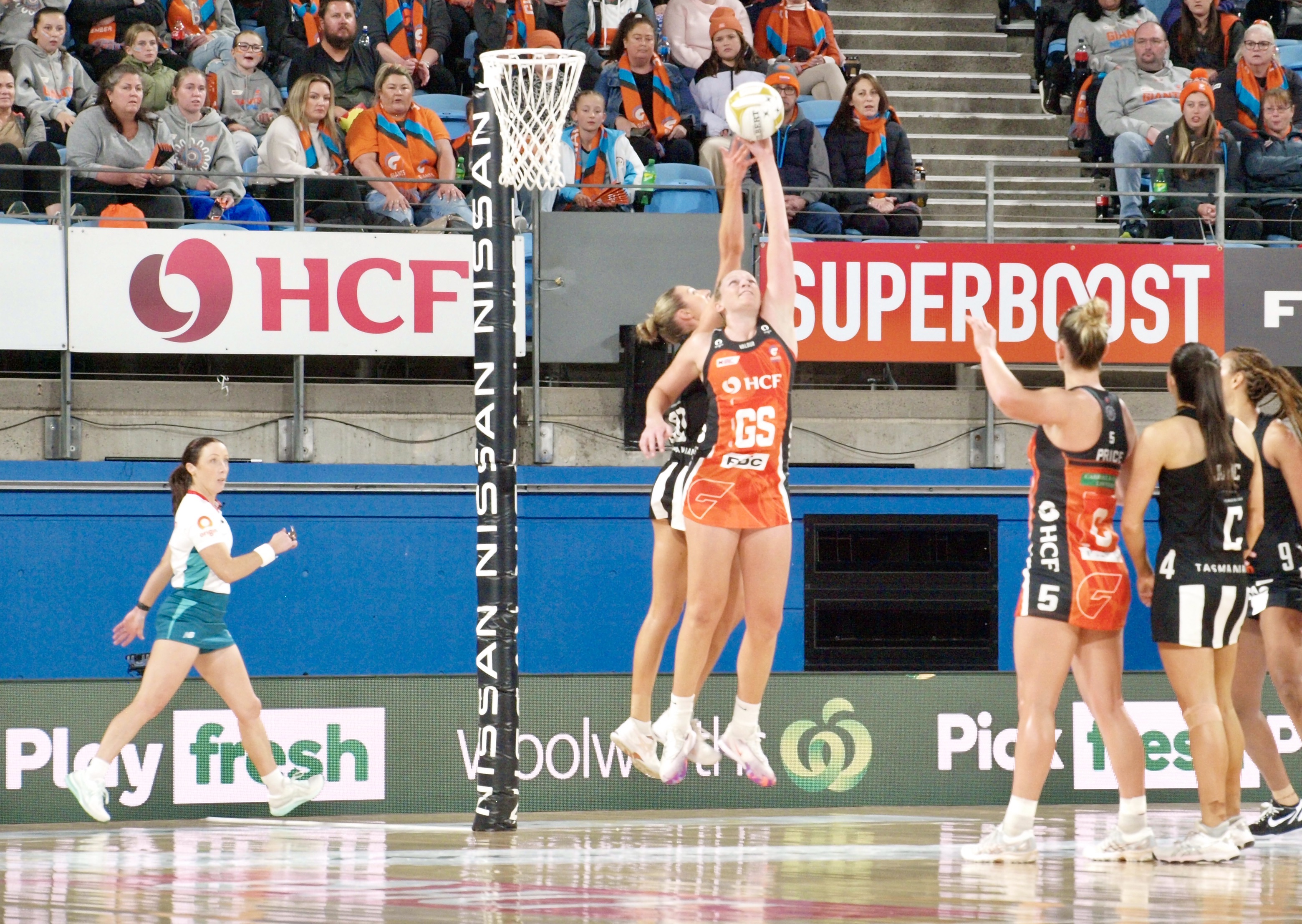 There is so much unknown about the bid by the Straight 6 Group for Netball Australia, and so much of that unknown is important for evaluating the bid.
Without knowing some of these unknowns, it is impossible to work out whether the bid is a good move for Netball Australia.
How much equity (share) are Straight 6 Group getting for this offer?

How much does Straight 6 Group intend to grow the sport by, and what is their exit plan?

What is the potential upside for Straight 6 Group?
What are they going to do to make it profitable?
Is the broadcast deal going to be on the table? Or separate streaming rights?

With money in the bank, will expansion (of the competition) be under consideration?

Will the new CBA include a pay rise, or more roster spots, or both?

Will the Super Shot stay?

Will any more rules be introduced?
What else is under consideration?
Will the Board be heavily changed to include Straight 6 Group?

What other changes are on the table?

Are there other offers coming?
It's too early to tell. This bid is part of a growing trend of private ownership in sports. Private equity is fraught with risks, and with benefits.
It has the potential to turn the sport into something good, and something financially stable and secure. But it can also take the soul away from the sport as investors go in search of the profit and recovery of their investment.
So until more is available, it will be down to Netball Australia to evaluate the offer from Straight 6 Group. They don't have to take it, and even if they do, they can choose to negotiate and try and get a better deal.
But for now, one thing is certain. The discussion about how to solve Netball Australia's financial problem is not going anywhere anytime soon.
The offer or bid by Straight 6 Group, or any other private equity firm, was not made available to Edge of the Crowd for this article.
The views expressed in the article are not to be taken as investment or financial advice or recommendations. They are written in a private capacity only.