The last month has been nothing short of tumultuous for Australian Netball fans. While the top domestic league, the Suncorp Super Netball competition drew to an end on Sunday evening, Netball is not done with drama and excitement yet.
Netball is in the midst of the Super Netball signing period, where players can change teams, until July 22, and the Commonwealth Games are only just around the corner.
Netball Australia has now found itself with years of eroding reserves, financial losses, and now $11m in debt.
One mooted solution to the debt has been to introduce a gambling sponsorship, introducing more money into the competition.
Dr Simone McCarthy had alarm bells ringing when she heard that idea. Dr McCarthy is a research fellow at Deakin University, researching the gendered impacts of gambling harm.
She spoke to Edge of the Crowd about her concerns.
"We've never had gambling ads in netball, so this is not an area we've focussed on but I imagine if we do introduce gambling as a part of netball that it would have the same kind of effects that we see from kids who are AFL fans," Dr McCarthy said.
"What we know is that young people, adults, we see a lot of gambling. There are about 1000 gambling ads on free to air tv a day, and so this just adds to the exposure that is normalising gambling in our everyday lives.
"This has some great ramifications for young people in particular, and girls especially, who are growing up in a world where they have always seen that gambling and sport go together."
Dr McCarthy is also concerned about a gambling sponsorship creating a pathway to harm for netball's adult fans, and particularly its female adult fans, who are not typically associated with gambling.
"We do know that there are some other markets that are appealing to women - the novelty betting on the Bachelor and the Hottest 100. We know that markets like these that do appeal to women are getting them into the door for gambling, and we are concerned about the 'below the line' marketing that they will receive once they sign up to betting companies that might prompt them to continue to bet, particularly if it's a line with a sport that they love.
"We sometimes think that sports fans are just men, and that men are the only ones who gamble, but young women are sports fans, and they are interested in engaging with gambling and I feel like this would just encourage more women to start gambling."
For Dr McCarthy, the pattern with gambling companies looking for sports sponsorships, and 'sportswashing' is a familiar trend, but not in a comforting way.
"What's concerning is that we've seen this before with tobacco. When tobacco was looking to tap into a new market, they started aligning themselves with women's sports and female-friendly events to really tap into that new market, and we are concerned that we are starting to see that in women's sport.
"It's difficult when women's sport is so underinvested and there's not as many sponsorship requests, but we would encourage sports to look for more healthy promoting sponsors."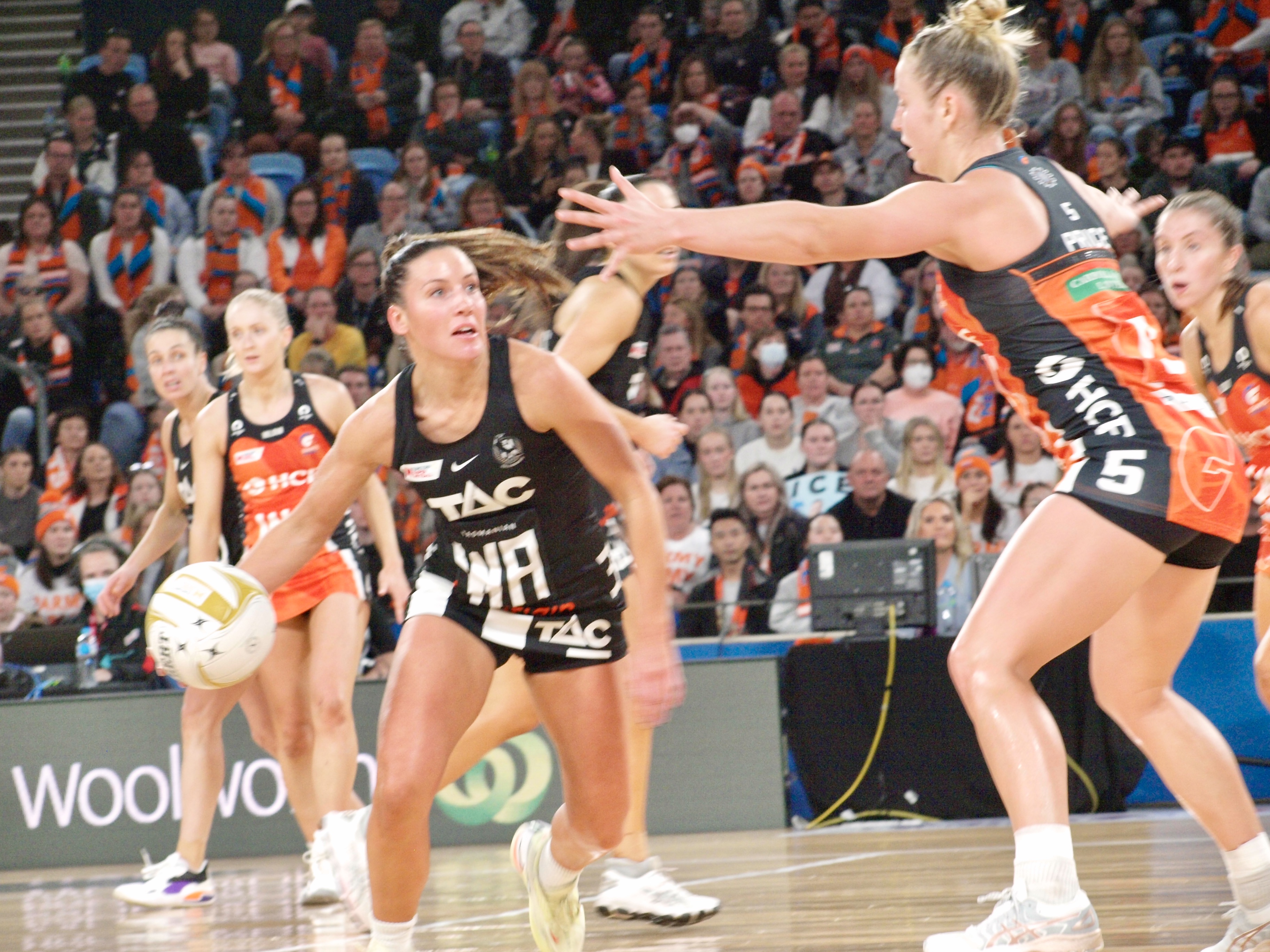 But it's not just about the potential harm that a gambling sponsorship has on the fans that are exposed to the advertising.
Firstly, gambling promotes susceptibility to match-fixing. Netball is not cricket in India or football in Europe, but examples aren't hard to find, like the Southern Stars case study in Football.
There is no suggestion that any player in the SSN would fall foul of match-fixing, but that is to ignore the potential problem.
No athlete wants to match-fix.
Probably 99% of athletes go into their sporting career thinking, 'that would never be me' but look at Oliver Anderson – he was just a kid who dropped the first set in his tennis match. Now he has a match-fixing conviction on his record that will follow him for the rest of his life.
The reality is, athletes will fix. There are countless research papers from Sports Integrity masterminds like Dr Catherine Ordway at the University of Canberra, that try to unpack the reason that athletes do this.
Often it is as simple as circumstantial pressure whether it be relationship-based, financial, or even something like immigration uncertainty.
And beyond just match-fixing as a challenge to integrity, Netball Australia must also be acutely aware that match-fixing can co-exist with money laundering. Good people can be caught up in very dangerous situations, sometimes without even knowing it.
It loosely works like this – Player A is groomed by Person B who pays the athlete a small amount of cash to fix. A rather misunderstood element of match-fixing is that is not necessarily about losing an entire match. Rather, it is often small intricacies within the game where fixing thrives because it can go unnoticed ('spot-fixing').
For example, Player A may be asked to miss a shot at a particular time in the game. Netball could be a breeding ground for fixers because points are scored so quickly, and the style of play could lend itself to that sort of 'spot-fixing'.
Player A is also likely oblivious to the fact that Person B takes their orders from Person C. The issue is, Person C may or may not be involved in global organised crime syndicates.
Everyone relax, this is just a hypothetical.
So while Netball Australia can bask in the success of the 2022 Super Netball season, and attention shifts to next year's rosters and the Commonwealth Games, the trouble is far from over. The bank bill is still accruing interest, and the debt will be due.
No doubt this is front of mind for the sport's administrators, given the "Going Concern" Notice previously served by the governing body's auditors.

Going down the path of collaborating with gambling companies risks undermining the integrity of a sport, regardless of how much trust you can have in the players.
And also, betting ads court-side will look awful for your commercial brand. There must be another way. Netball Australia just needs to find it.