One on side of Exhibition street the Comedy Theatre is showing Six. On the other side, Her Majesty's Theatre has Hamilton. Melbournians are spoiled for choice between the two historically themed contemporary musicals. But if you had to pick just one, which would be right for you?
At the most basic description, both shows have a similar premise. The depiction and deconstruction of significant historical figures through modern music. However, this is where the similarities end. The two productions could not be more different, although there is something in both for everyone to love.
Hamilton barely needs an introduction. Since its Broadway debut in 2015, Lin Manuel Miranda's hip-hop infused biography of US founding father Alexander Hamilton has won wide acclaim and countless awards. It is a spectacular live production. The cast recordings and Disney Plus viewings can show you what it sounds like and looks like. But nothing compares to what watching it in a theatre feels like.
The Melbourne cast is excellent as they sing, rap and dance throughout the show. The run time stretches over two and a half hours and there almost no slow numbers, even when the plot slows as the war ends. It is an energetic, kinetic production that dares you to sing along if only you could keep up.
Headlined by Jason Arrow in the title role, the Australian cast is uniformly strong. Those that inhabit multiple characters such as Marty Alix as John Laurens and Phillip Hamilton disappear effortlessly into the roles.
Hamilton draws heavily on early hip hop. As a nod to the east coast setting of much of the show, lyrics, flows and one entire song are tributes or interpolations of New York's 90's scene.
There are musical references to Mobb Deep, Nas, Jay Z and Grandmaster Flash. "The 10 Duel Commandments" is a direct tribute to Biggie Smalls "10 Crack Commandments" and the Brooklyn icon's unique phrases are sprinkled throughout numerous numbers.
Unfortunately, despite the setting, there is no room for Wu Tang Clan lyrics. "Bring Da Ruckus" would have felt quite at home in the first half of the show. Although as LL Cool J found out, some songs were refused clearance by record labels prior to the opening night in 2015.
You do not need to be a hip hop head to enjoy Hamilton. It adds some enjoyable Easter eggs that will have you pointing at things you recognize like a Di Caprio meme. But it is merely a bonus feature of an almost flawless show.
Likewise, you do not need to know or have a passion for U.S revolutionary history. Although exposition is fired out at a rapid pace the lyrics and performances communicate the events well.
It was a momentous period of western history, depicted by a momentous production. It's fantastic and the audience was delighted. Although in the matinee session, they did not give a standing ovation.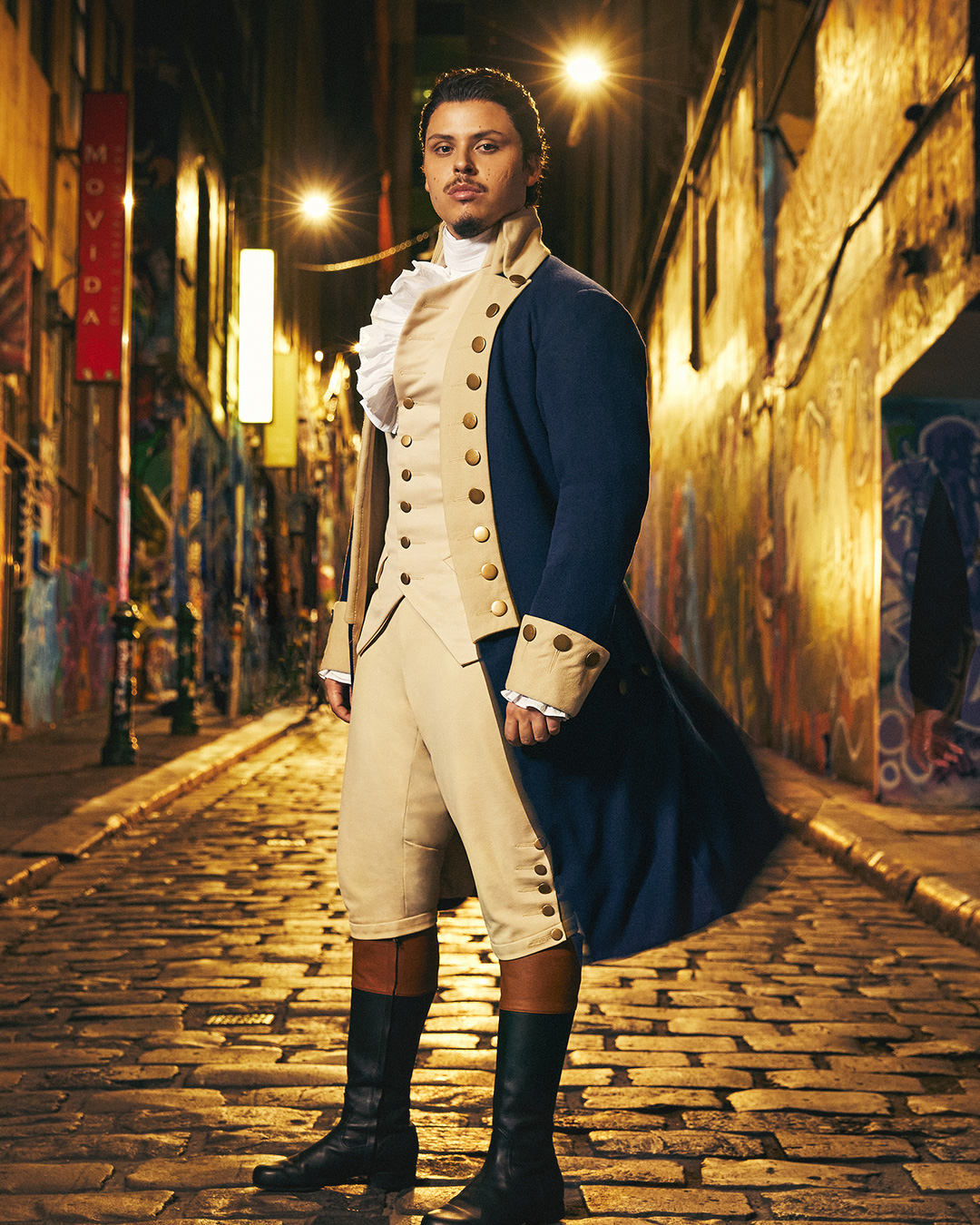 The Histo-remix of Tudor England
Across the road at Six, they did stand and cheer. There is very little choice at the end of the rock show about the wives of Henry XIII. The smaller venue helps with the atmosphere and the audience interaction by the all-female cast increases engagement.
Although another historical-themed musical. Six has a setting that requires more suspension of disbelief. The six wives of the infamous monarch each present their cases for who is the most significant both now and then. We hear their perspectives and learn their stories through a mix of group and individual songs.
There is a Eurovision feel to this show. It is presented as a contest between the queens. The style of humour feels perfect for an Australian audience and the laughs came consistently throughout. Each of the wives resemble various famous pop divas in their costume and musical styles. They are original portrayals of famous women mixed with the traits of modern superstars.
Each of the numbers is distinct and catchy, although Jane Seymour's "Heart of Stone" is slower than the others, Loren Hunter belts it out wonderfully.
Although all of the songs are originals, like Hamilton there are hints and nods to existing tracks. Fans of Christina Aguilera, Shakira, and Taylor Swift will all find moments that are reminiscent of their best work. There is also a general Spice Girls feel to the group, although they have one extra member.
The house band performs from the stage, giving the show a feel of spontaneity that exists only in concerts. There is room in the script for the actors to allow jokes to breathe and sometimes literally wink to the audience.
The humour is dark, but the jokes are delivered perfectly. Although one gag about comparing the numbers of miscarriages caused some bristling in the audience, the show moves too quickly to dwell on a small down point. It led to a strong dramatic and pivotal moment, but was the only joke to receive less than universal laughter.
Toby Marlow and Lucy Moss's production made its debut at the Edinburgh Fringe and would feel right at home as a prestige event at the Melbourne International Comedy Festival if not for the incredible production values elevating it to high art. This is first and foremost a very successful laugh fest amid a live pop concert.
Six runs for just 75 minutes. The show has a momentum to it, both in the humour and the music and luckily there is no intermission to slow the infectious energy in the room.
If there is a downside to the plot it is that the ending feels slightly muddled as it leaves real events and veers into idealism.
This is a minor issue. Each song is an earworm, and every moment is memorable. Six is a great time at the theatre.
The stunning drama, or riotous comedy?
If you had to choose between these two fantastic options there are a few things to consider.
Six is brilliant, funny and relentlessly entertaining. It is low-brow but high-concept. A colourful and engaging exhibition of two artforms, comedy and live music. However, if early nineties pop music is not a genre of music that you enjoy, this might not be for you.
It is hilarious, but as with all comedies, the audience needs to be in the mood for it. This can be a challenge when booking tickets in advance, which you need to do for Six.
In many ways, a successful comedy can be harder to deliver than the drama that Hamilton very much is despite some light moments. Six makes the difficult seem effortless and is a unique experience.
By contrast, Hamilton is a finely tuned and perfectly executed spectacle. There is none of the spontaneity of Six, but it is a marvel of precision and dramatic acting.
While Six, like all comedies, requires the audience to be on board to work. Hamilton will convince anybody who watches it that it very much deserves the Tony Awards and Pulitzer Prizes that adorn its history.
If you are in the mood for a short, funny pop music-infused comedy about the Tudors, Six is your show. It is a riot.
If it is the occasion, the pageantry and originality of Hamilton that you seek, and enjoy the golden era of hip hop, the American epic is for you. It is a marvel.
Melbournians are spoiled for choice, hopefully you do not need to make one and like me, can enjoy both.