Hijinx Hotel promises to bemuse and confuse. The newest entertainment venue under Funlab features a brand new, never-before-seen concept, and visitors may feel unsure of what they walk into at first. However, by following the guidance of helpful staff, guests will quickly catch on to the high jinks at the hotel-themed game venue.
Funlab Chief Growth and Innovation Officer Blaise Witnish has described the venue as "perfect for the young and young at heart". "The team has let their imaginations run wild," said Witnish.
The challenge room venue at Alexandria looks like a vintage New York City hotel, but something feels off. The paintings blink, the corridors are upside down, and did I just spot a life-sized unicorn? When nothing about this venue can be trusted, there is only one thing to do: play along.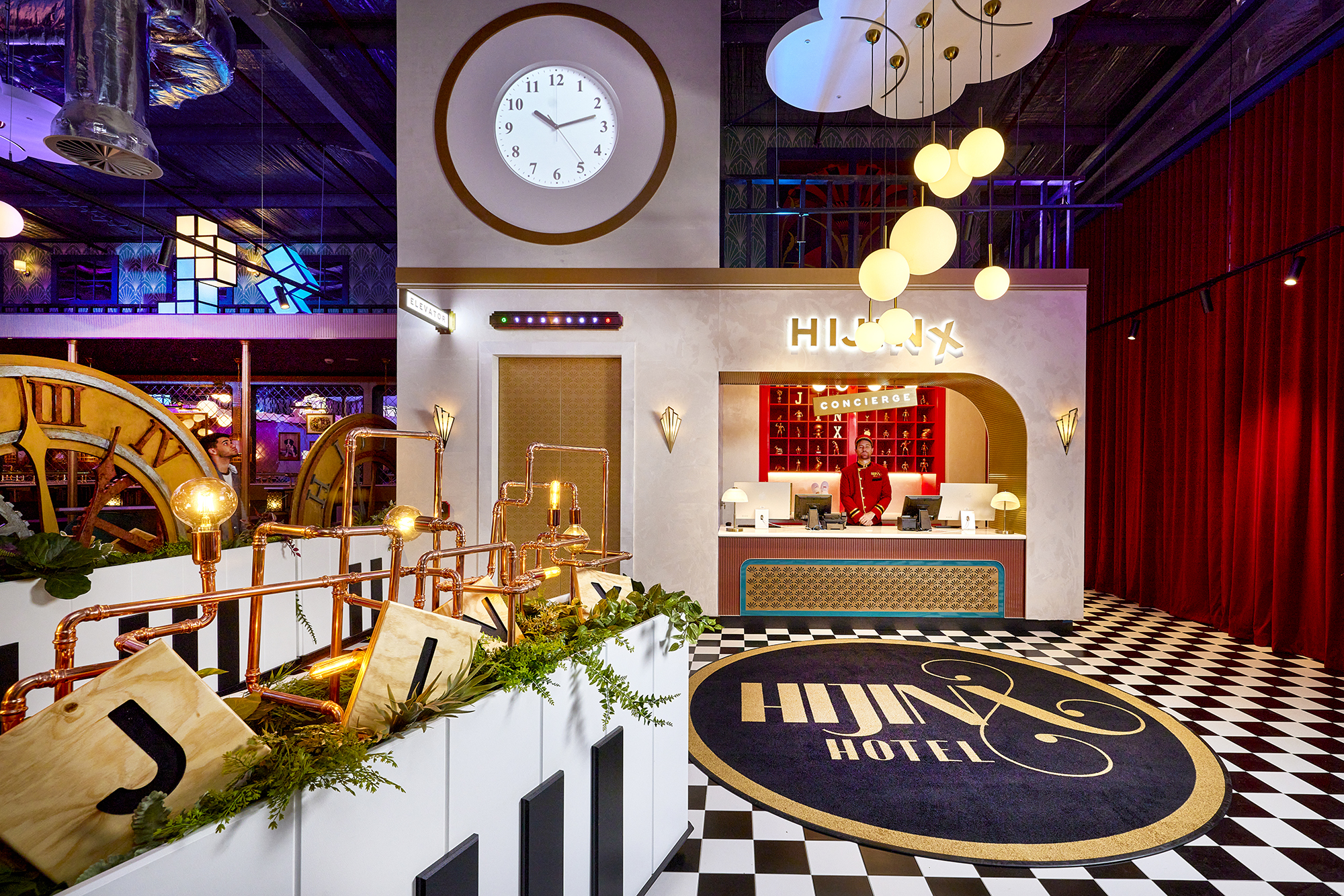 After following the red carpet into the lobby, 'check in' with the friendly concierge for your key card. Big bags should be checked in at this part. About 10 minutes before your session, step into the faux elevator for a perfectly-timed trip to the eighth floor and meet your housekeeper.
Staff will remain in character as bellhops and concierge (front of house) and housekeepers and guides (game masters), but they will deliver clear instructions and are happy to answer questions.
The venue offers a 30-minute interactive and immersive game experience where the room comes to life to present challenges to players. The key to getting a high score is listening attentively to gameplay rules, examining the rooms closely, and collaborating with your group mates with whom you signed up.
Five challenge rooms per session await each group of two to six people. Along the hallowed Hijinx corridor halls lie quick-play rooms with timed games that will render adults nostalgic and children ecstatic. Staff will guide you from room to room and will man the corridors while you sort out how to collect as many points as possible by the end of your session.
Each room is entirely different in gameplay and design, taking inspiration from classic games and pop culture references from the 80s to 90s. The challenges require guests to tap on skills like teamwork and hand-eye-foot coordination, though the biggest challenge is deciding whether to take a photo or play the game.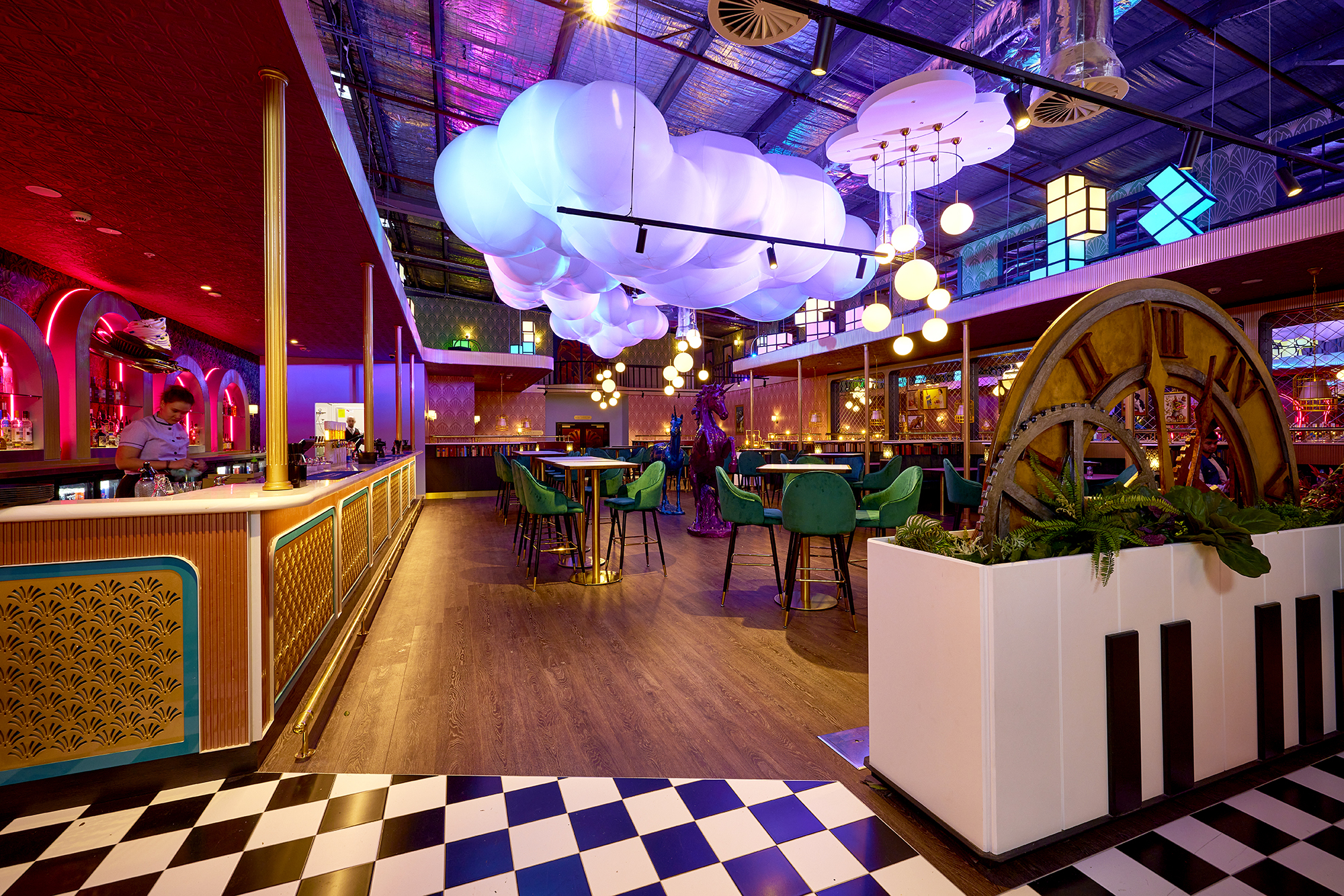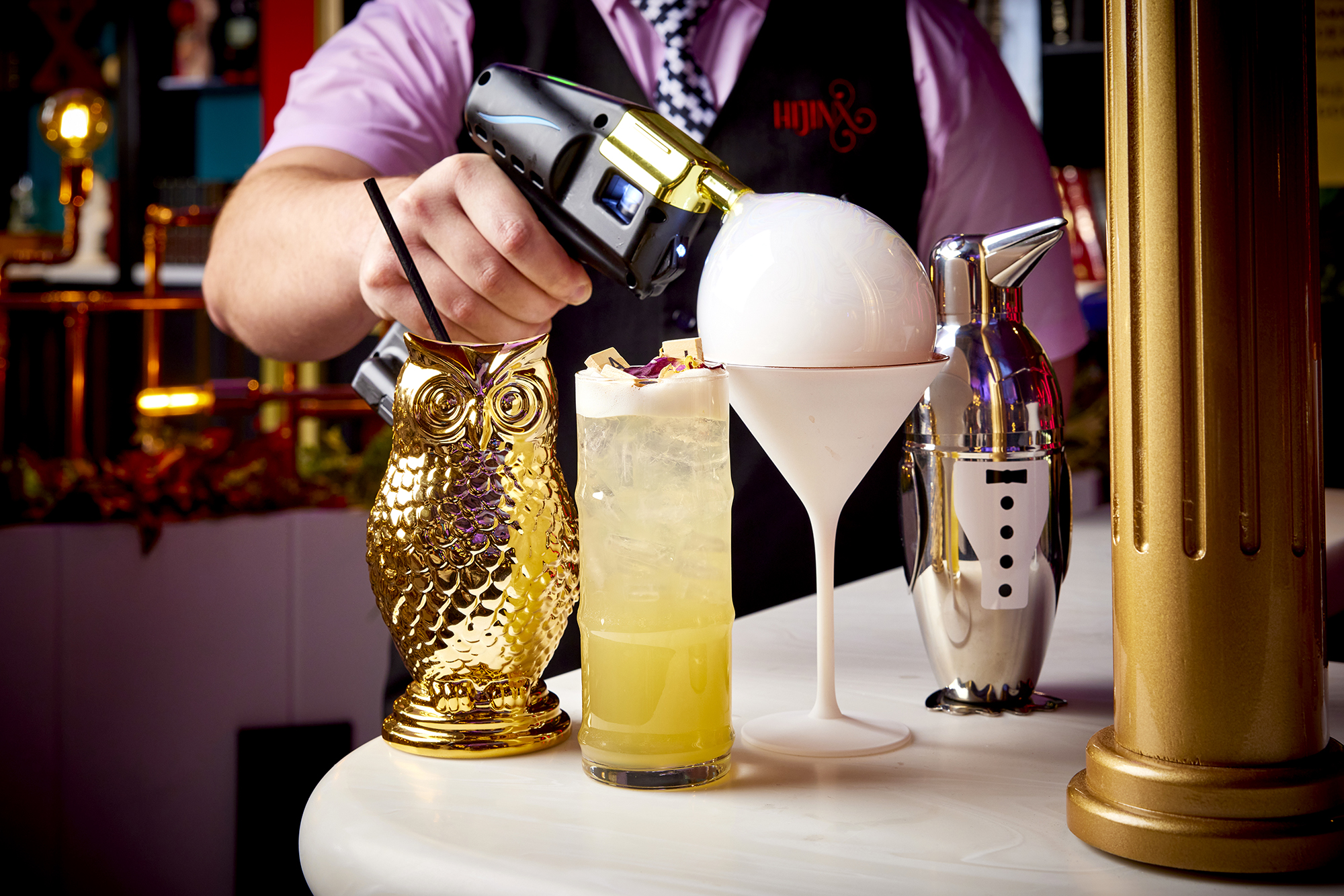 After a full session of horsing around, you will be led out into the Hotel Lobby Bar, where you can recharge for another session with the Instagram-worthy Bubble and Pop cocktail. A vapour-filled bubble suspends over a white coupe glass with tequila, white chocolate passionfruit, lemon and egg white. There are six other signature cocktails, classic drinks, a selection of food items, and non-alcoholic options.
If you are not ready to head home just yet, explore the other Funlab venues right next door. Perhaps a round of mini-golf at the largest ever Holey Moley venue ever? Or some supersized arcade games at Archie Brothers Cirque Electriq? Maybe even another round of game rooms at a different corridor in the Hijinx Hotel.
Witnish calls this tri-venue experience at Alexandria "the perfect place for an epic day or night out".