Scott has been to the Commonwealth Games twice before, including 2014, when women's boxing was first included. Four years on, in Australia, she won a bronze medal as a welterweight.
She wasn't a boxer as a child, and it's not a family trade for Scott. She went along to box-fit while at uni, was convinced to come along to a sparring session, and then the rest was history.
Scott was part of the first-ever sanctioned women's boxing match in New South Wales in 2009, and has been making history ever since.
A few weeks ago, Scott pulled up to the newly renovated gym on the site she has trained at for years. Early on a Sunday morning, catching up with her old coach Danny Fleming for a light session, with Edge of the Crowd watching on.
She has wraps on her hands, waiting for Fleming to arrive on the chilly Sunday morning. The music is loud in the gym, and there's no mistaking Scott's ambitions when you take one look at her gloves.
A quick laugh, a chat about the fights taking place around Sydney's boxing community over the weekend and then all of a sudden, it's time for warm-ups, and then Fleming puts on the target pads.
Fleming and Scott go at it for an hour - taking breaks to discuss the minor changes Scott has made to her technique with her current coach Joel Keegan, the tactics of her opponents at the Commonwealth Games, and some of the other fighters that Fleming trains.
Joel Keegan trains with Scott up on the Central Coast, and the pair work out of Complete Boxing, where Scott is now based. She has moved out of there as part of her career step, to take herself to the next level.
Scott still tries to catch up with Fleming once a week - and sees him as a lifelong friend and mentor. His early teachings set her on a path, and she is still on that path as a cerebral and patient boxer to this day.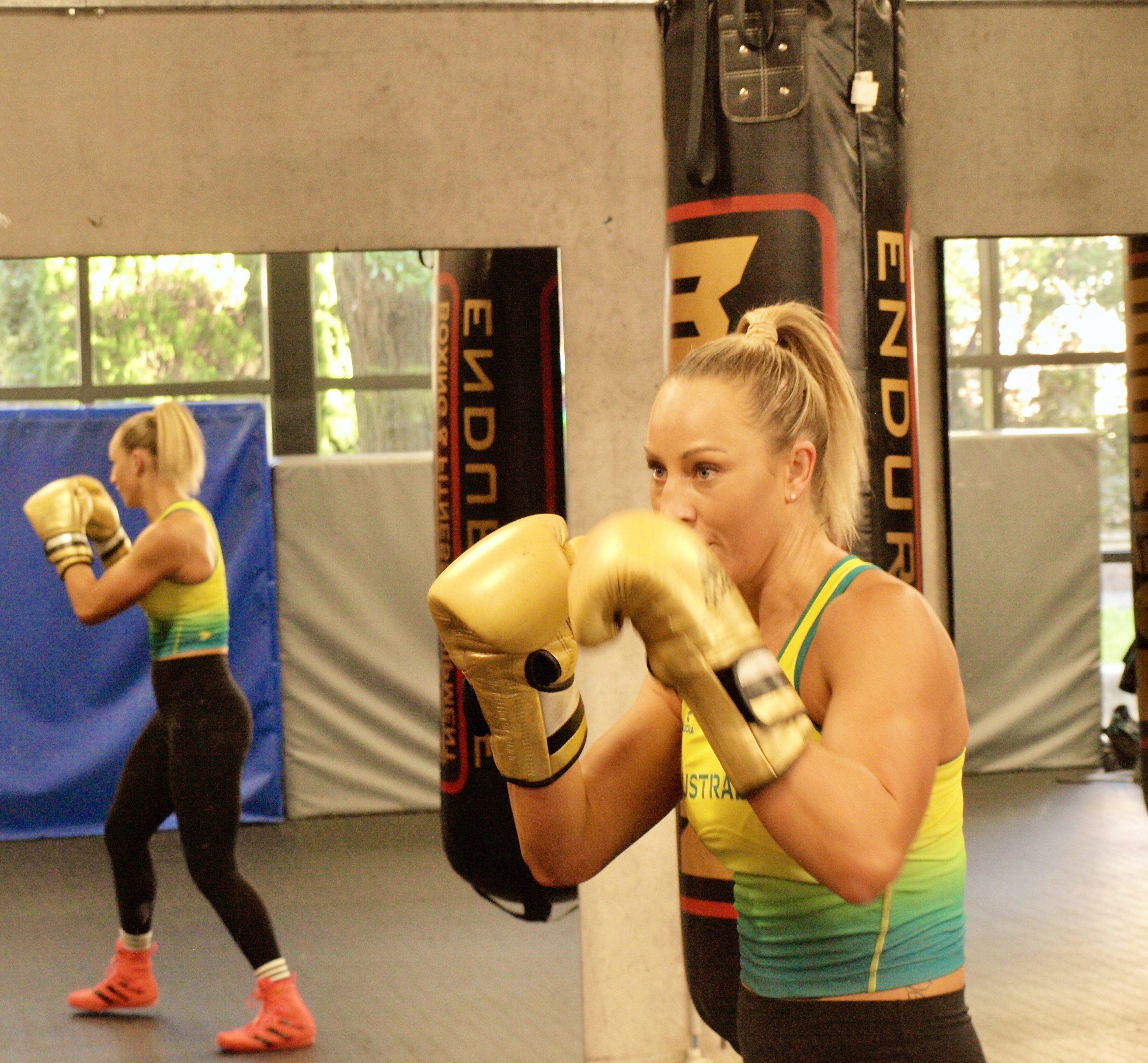 This will be Scott's final time at the Commonwealth Games, and she is determined to leave a final impression. After a tough few years, the welterweight is finally back competing on the world stage.
She spoke to Edge of the Crowd about her return to the international stage and her final Commonwealth Games.
At the World Championships in Turkey in early 2022, Scott finished in the top eight and explained that it was a good performance, but that she had hoped for more.
"The World Champs was my first international fight in the last two years," Scott said.
"It was fantastic - it was so good, but experience-wise, at that elite level, we've had a little bit of a break away and the European countries hadn't had that, and that was an extra 5% that really allowed them to shine a little bit more."
For Scott, it was a reality check after two years away from international competition, but it was also a boost, as the veteran still battled nerves. Those nerves popped up, despite a silver medal at the same competition in 2016.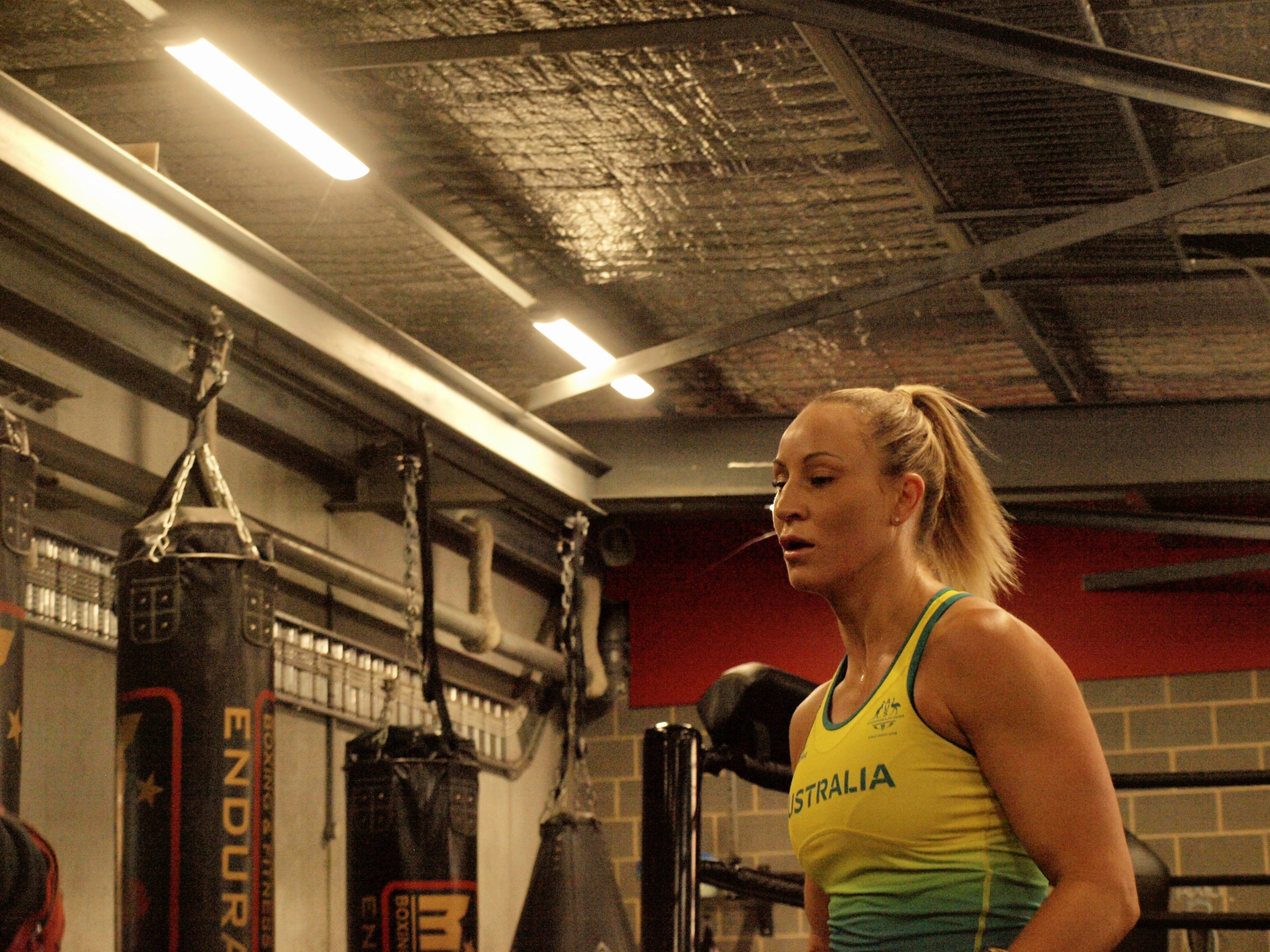 "There are still some things to work on, but a top eight finish is definitely solid. I really had the potential to medal, watching the other girls. If I brought my A-game, I should have been able to do that.
"I think a little bit of nerves, and not being exposed to so many different styles, and I just took too long to adapt. I was off the edge in finding my distance, and in the amateurs, when you've got 3 rounds, you can't throw one away when you're off.
"It is what it is but I was glad to bank a couple of fights and just get that big world-stage exposure and go through all those nerves."
The welterweight was happy to accept that some of those nerves came from not competing on the international stage for a couple of years, but she is confident that those will make her better for the competition.
"I really did notice (the time away). I was injured for a long period during that and that inactivity comes a little bit into that brain. I was fine in terms of knowing my ability, but just going through the processes.
"It was the first time I've ever had prize money - a substantial amount, and I guess that quarter-final fight meant medalling, which meant money as well, and I had that on the side as well. It meant I wanted to get it right, and probably just an accumulation of those things played a bit of a role."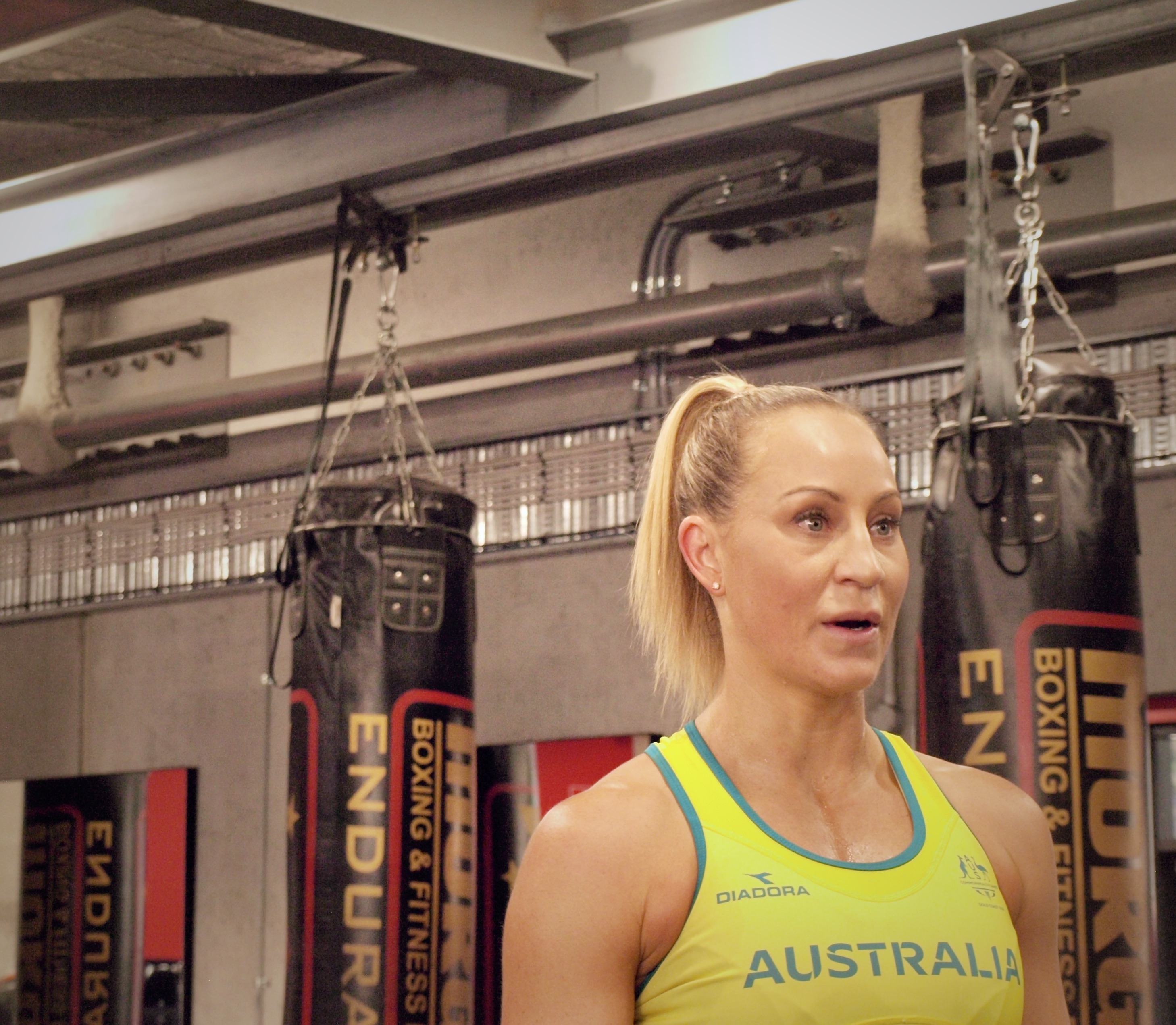 Scott has been an amateur boxer for her entire career - so the thought of prize money is novel. For now.
"I can't say I haven't thought about turning over to the pros - probably 3 years ago I started looking at the idea, because my style is actually more suited to the pros, and I have a good endurance capacity. I'm a little bit of a slow starter and 3 rounds is gone quickly.
"In Australia, it's come in leaps and bounds in the last 12 months, especially for females, but when I was thinking about it, the different style and you become your own brand, and at that time there wasn't much happening in Australia, and particularly at my weight division as well. Exploring things it looked like I would be paying to fight, and having to fly over international fighters. It didn't make sense then - but things have rapidly evolved.
"I have said openly that the Comm Games is my last amateur fight and I will be looking to turn pro after that - so I'll make the move into the pros."
But before heading to those ranks, Scott has unfinished business in the amateur ranks. She has a bronze medal from 2018, and the result has given her confidence that she can improve to gold.
"I have the potential, I know, to be on the top of the podium and bring home the gold medal. I know that I need to being my A-game to do that - there are some quality girls in there.
"We're looking to upgrade that (bronze medal). It only helps build that inner confidence and I am very sure of that. You go into every event with the goal of getting gold, and knowing that I could get gold, but I am at that stage where there is 100% belief.
"I've been up there on the podium, there is absolutely no reason why I cannot be on the top of that podium, so it's definitely just another supportive element and piece of evidence to keep strengthening me."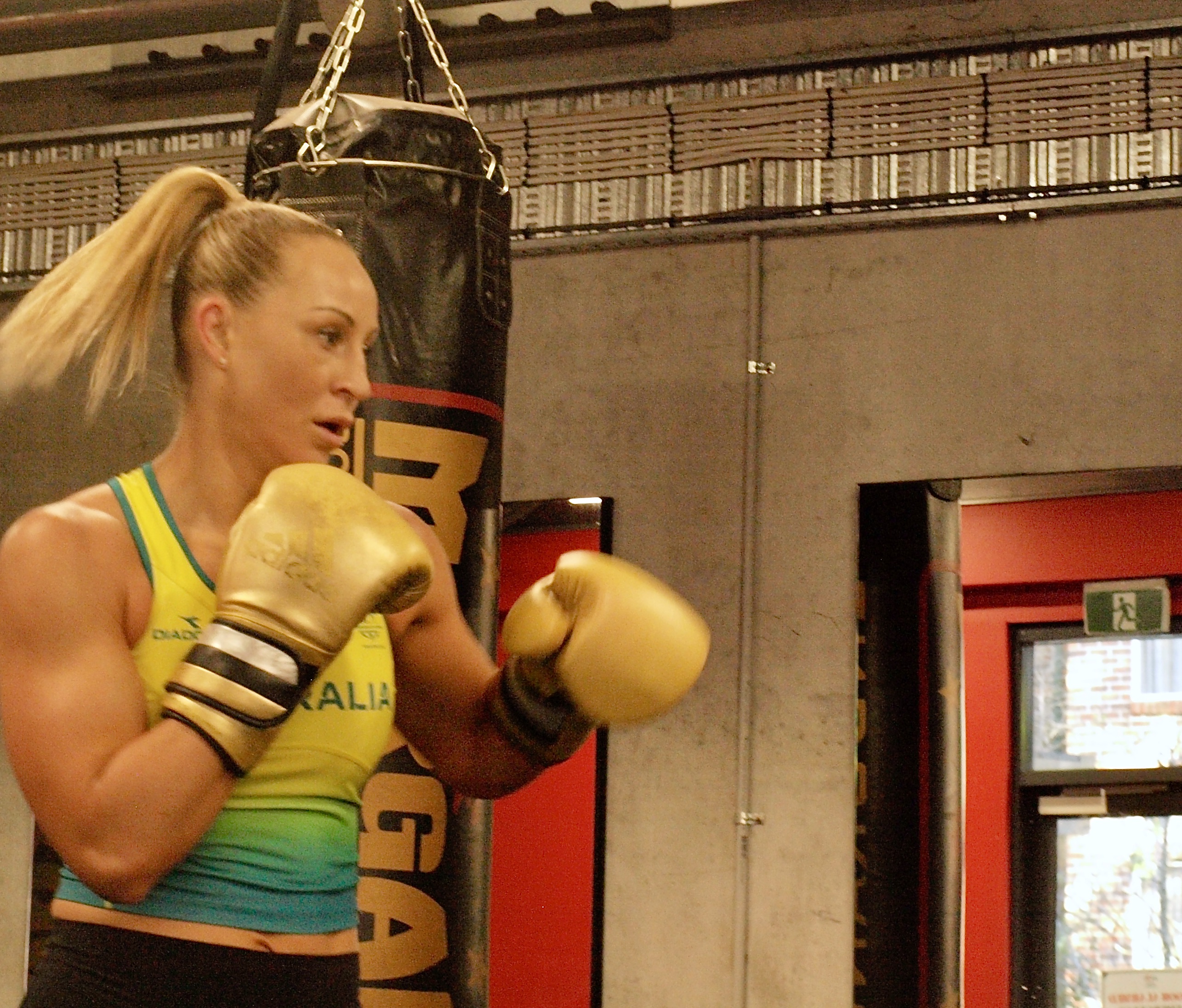 So for one last time, Scott will prepare to take on the amateur competition and try and win a Commonwealth Games gold medal.
She's made history as one of the first female boxers in NSW in a sanctioned bout. She was the first female captain of the Commonwealth Games Boxing team. And now she will look to be the first Aussie women's welterweight to be a Commonwealth Games gold medallist.
Boxing at the 2022 Commonwealth Games starts on 29 July 2022.