Jakara Anthony had a 2021/2022 season for the ages, with an overall World Cup win, and the cherry on top, an Olympic Gold medal.
The Australian mogul skier had a record 12 World Cup medals this season, but the highlight was undoubtedly the Olympic gold medal.
At the Australian Olympic Committee welcome home dinner, Anthony spoke toEdge of the Crowdabout what went through her head at the top of the run.
"In that moment I was just totally focussed on what it was that I had to do that run," she explained.
"Thinking about the outcome, or thinking about what happened in my last runs, that's out of my control - I can't do anything about that. At that time, it's about focussing on what it is I need to do at exactly that moment."
Anthony would go on to produce a perfect run, scoring 83.09 to take home the gold medal. It capped a competition that she led on every run, and was in total control.
As for the feeling at the bottom of the run?
"It was very emotional. I was just so so proud of that run, regardless of what the outcome was. I was already over the moon that I had skied to my potential at the Olympics."
And that was before she had looked at the scoreboard. The emotions for Anthony on delivering on that performance, and taking home the medal were clear on the broadcast.
Anthony's golden season didn't end there. She took home more World Cup medals after the Olympics and finished with the overall moguls World Cup title, and two Crystal Globes, for moguls and dual moguls.
She explained that it was an attitude of consistency, and not just for the major events like the Olympics, but all season.
"It's always a focus for me to be super consistent throughout the season and at training. I skied some of my best runs I ever have this season, but still struggled to put it together on that final run sometimes.
"It's something we have been working on in the past, and we will continue to work on forever because I'm never going to hit that perfect run."
Reflecting on the golden season, Anthony was circumspect about how much she had achieved across the winter.
"It was an incredible season. It really showed that all the preparation that myself and my team put into it had really paid off, and we had put the effort into the right things - getting podiums at just about every event for the season.
"Taking out the Olympic Gold Medal and the Crystal Globe, its no easy feat, so very proud to have come away with that."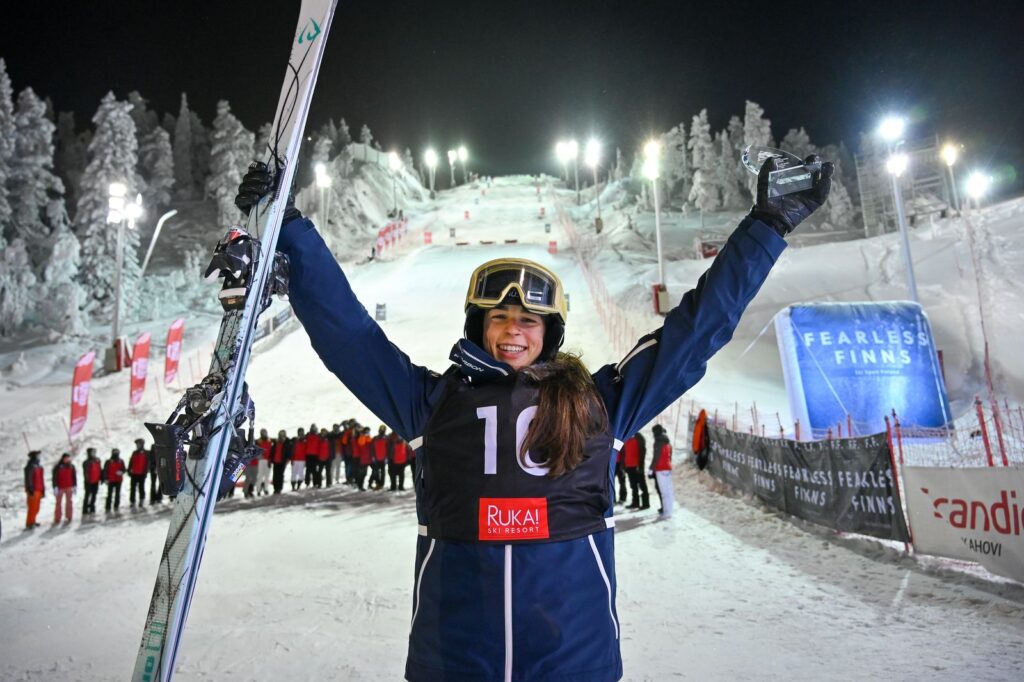 And it wasn't just that. Earlier this week, Anthony was awarded Snow Australia's Athlete of the Year for Olympic disciplines.
The award is recognition for her season, but also for joining a very exclusive club in Australian sport. The 23-year-old became the sixth Australian to win a Winter Olympic Gold Medal.
"It's very special to join that club of the other five Winter Olympic gold medalists from Australia," she said.
"I absolutely idolised every single one of them and I grew up aspiring to want to be like them, so to actually have my name up against theirs is mind-blowing, I still can't comprehend it."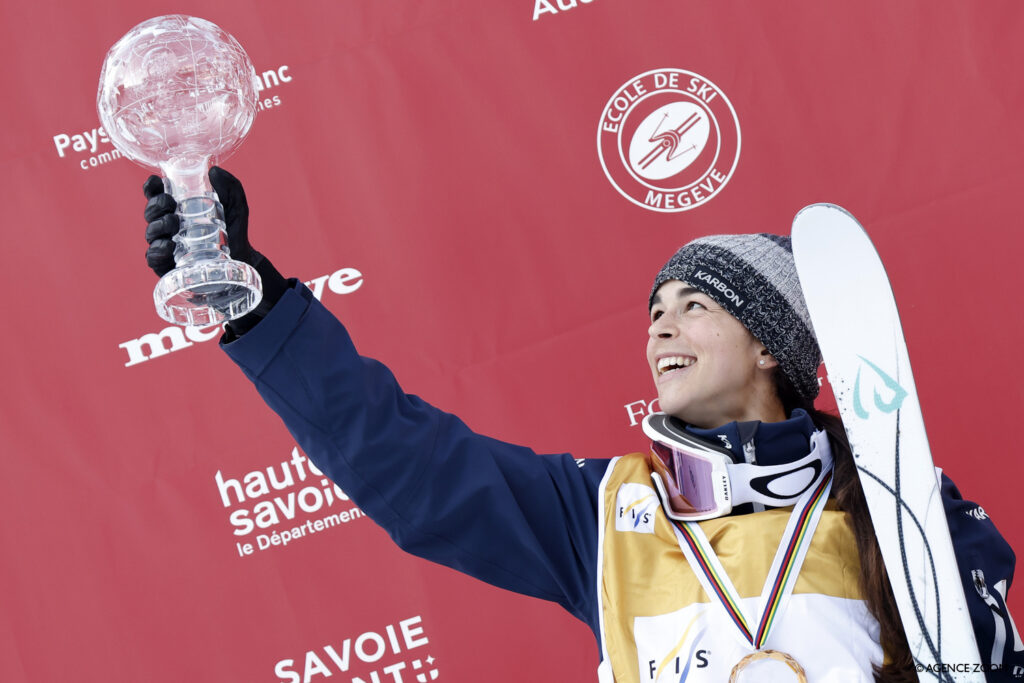 Anthony is far from satisfied with her achievements so far. She's looking ahead to the next Olympics, and at the prospect of potentially becoming a dual gold medalist.
"Definitely looking to go into Milan and another four years. I've got a lot before then - I've got some World Championships, lots of World Cups, and lots of other things that I want to achieve in the sport that aren't outcome related, so looking forward to that."
And so Anthony has turned the page on her brilliant season and is now firmly focussed on the coming winter, after having some time to relax.