The Queensland Maroons' women's team has joined their male counterparts in taking the opener for the 2023 State of Origin series. After standalone games in previous seasons, this marks the first year that it will be contested as a series.
Dominant displays from Emily Bass and Julia Robinson helped Queensland to an eight-point victory, despite frequent errors from both sides.
The Blues had a number of chances to take the lead, especially early in the game, but careless penalties and scrappy ball handling gave the ball back to the Maroons, and defused their pressure.
Both teams now turn their attention to game two of the series, where the Maroons can win the series with either a win or by keeping the Blues to under a nine-point winning margin.
The hostile crowd helped Queensland rise to the occasion
Queensland had a tough job ahead of it. No team had ever won in their opponent's state in Women's State of Origin history. Compound this with an almost 13,000-strong crowd overwhelmingly supporting the Blues, this became a very hostile environment for the Maroons.
However, it was quickly evident that the Queensland women were ready to rise to the occasion, and used the crowd's hostility as a form of motivation.
"The reception wasn't great running out there, but we knew that - it was obviously a really good atmosphere. We knew what we were coming into, and we were ready for it", said Maroons fullback Tamika Upton.
With an early try after a Jesse Southwell error, the Queensland side quickly put a dent in the crowd's hopes, after taking the first lead of the night, and only trailing for 14 minutes across the entire game.
"It was awesome - the girls were outstanding tonight. Country people travel in North Queensland, so I'm really looking forward to [Game 2]", said Queensland coach Tahnee Norris.
This will be a chance for Townsville and North Queensland to show their support for women's rugby league, with the North Queensland Cowboys joining the NRL Women's competition this upcoming season.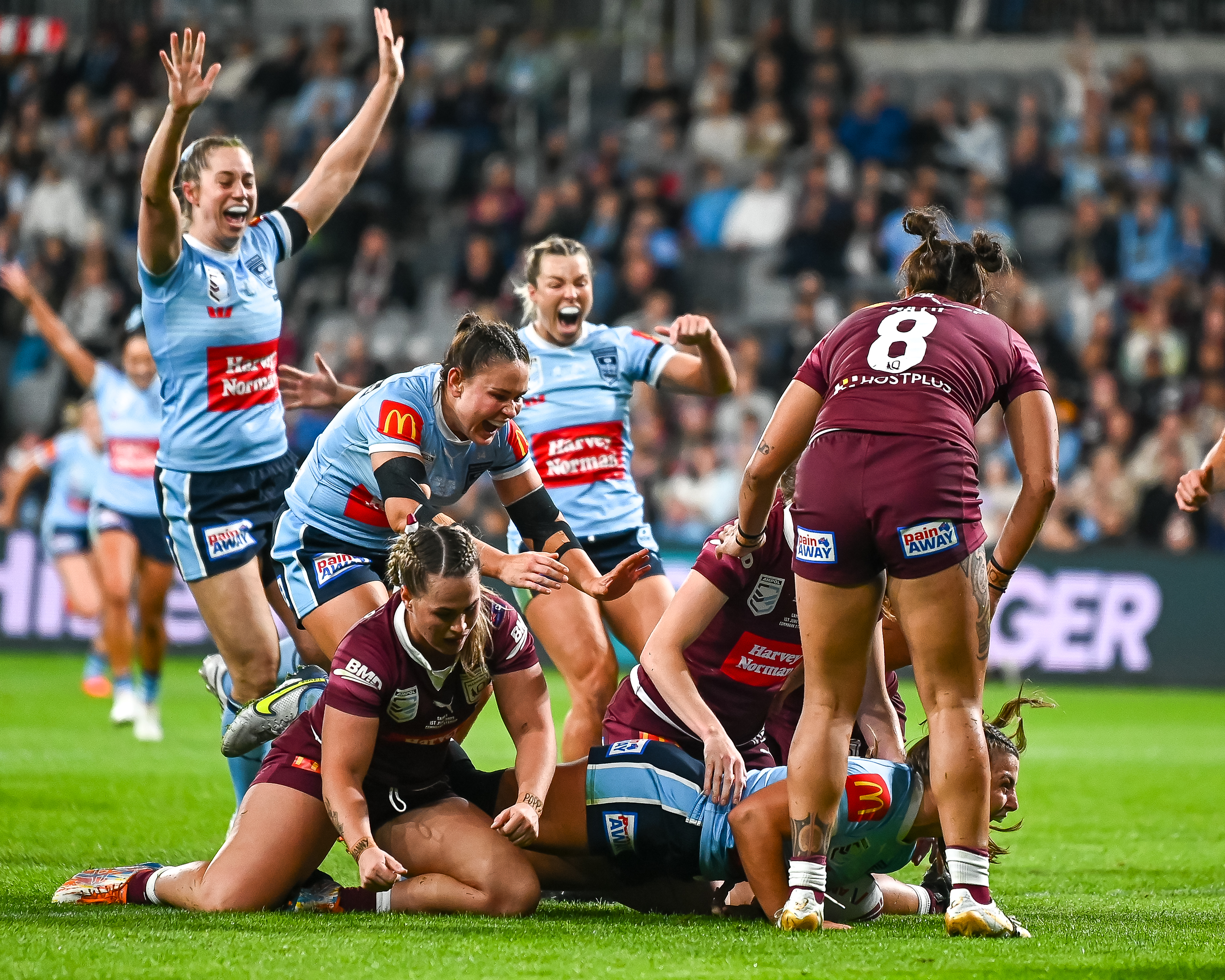 Did the referee do enough to protect Isabelle Kelly
One of the big stories coming out of this match was Isabelle Kelly taking a hit to the throat, causing her to leave the game. After colliding with Jillaroos teammate Julia Robinson, the play was allowed to continue, as Kelly was brought off the field and taken to hospital.
NSW coach Kylie Hilder was shocked at this decision from referee Adam Gee, saying "it's a big concern for me when we've got a player on the ground in discomfort and not in a great way and she was struggling to breathe".
Blues centre Jess Sergis was even more willing to be critical of referee decisions, saying "Izzy (Isabelle Kelly) got a forearm to the throat and is off to the hospital, [but] then it's football, so we've got to keep going. But a few girls go down with cramps for Queensland and [the referee] stops the game. That was shit".
Marrons centre Julia Robinson was also surprised at this decision, adding to the discussion by saying, "I don't know what happened, why the play didn't stop. It's not nice to see a player go down, especially a player like her".
The NRL has made some positive steps in improving concussion protocols recently. However, its commitment to player safety must be questioned if a player can be sent to the hospital, without so much as a penalty or stoppage of play.
There were not many updates on Kelly's status post-match, however, it was confirmed on Friday morning that she was recovering and expects to head home on Saturday.