Winter Wonderlights returns to Sovereign Hill in Ballarat beginning Saturday 25 June and running daily until Sunday 17 July 2022.
For three weeks, Sovereign Hill will be transformed from its iconic living museum into a magical winter wonderland with sound, lights and wintry delights to ignite your senses.
The former gold rush town will completly change itself over the next month as winter takes over to bring us a slice of a Northern Hemisphere winter in Australia.
The festival will celebrate Christmas in July with dazzling lights, falling snow, blazing fires, delicious food, warming drinks, hands-on activities, live music and interactive theatre shows.
Highlights of the program include the Winter Wonderlights Dinner with a two-course meal of traditional and contemporary dishes, and Diggings after Dark transforming you to a typical night on the diggings with roaring fires and sing-a-longs.
Attendees can enjoy live music from Blackbeard the Pirate and Sovereign Hill's own in-house band, The Welcome Strangers, who bring to life classic 1850s tunes on the goldfields, as well as Christmas carols from an old-fashioned brass ensemble.
And for the kids, St Nick may even be taking some time out of his busy schedule to pay us a visit down in Australia for Christmas in July.
Surrounded by a kaleidoscope of colour and music, the streetscapes and goldfields will be transformed with dustings of white faux snow every evening as you soak up the Sovereign Hill setting after dark.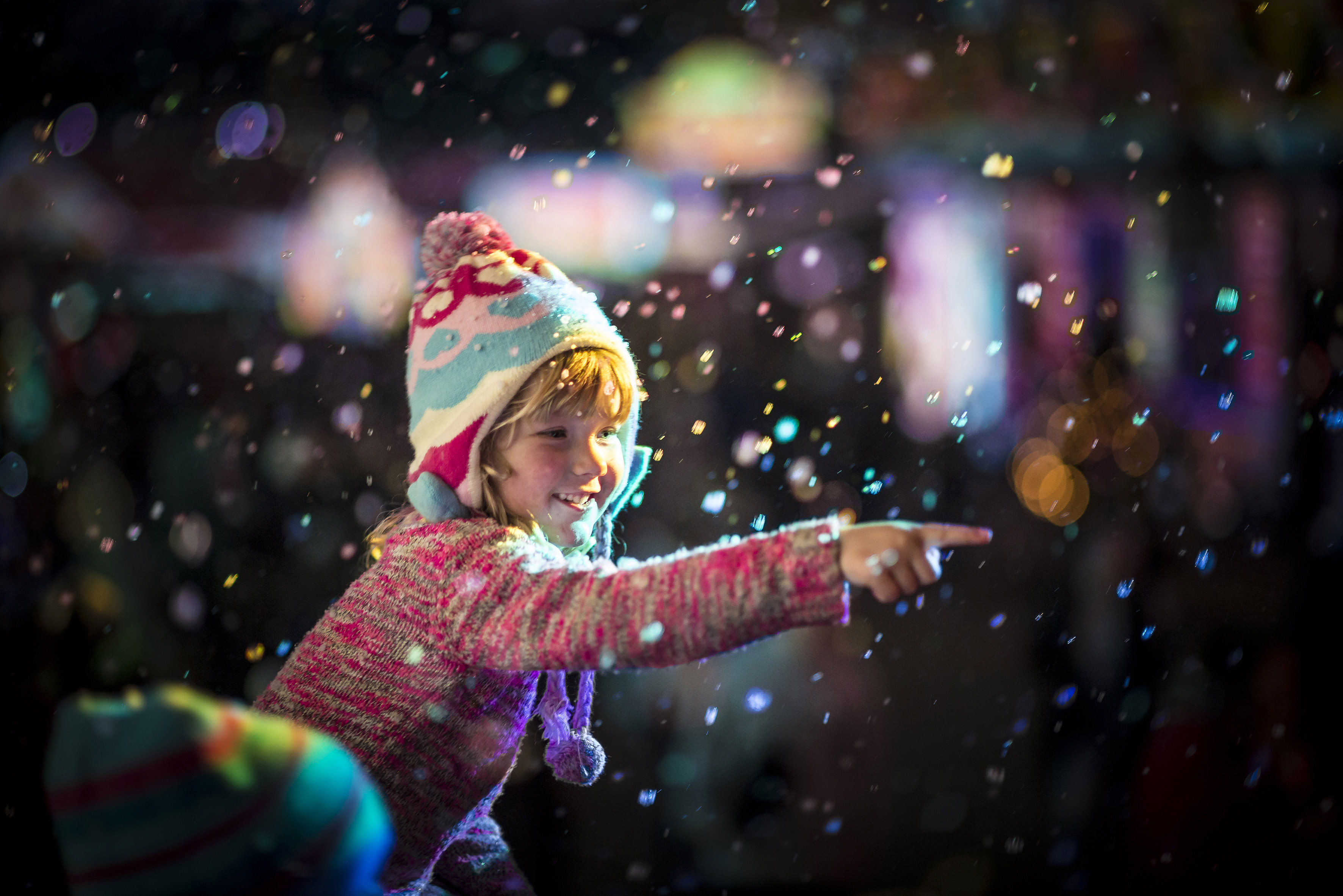 This family-friendly event is fun for all ages and includes an arts and craft section to keep little ones entertained.
Sovereign Hill is open from 10 am to 7 pm every day for the regular daily activities, with the snow and light shows starting from 5 pm.
Tickets start from $58.20 for an adult, $29 for a child and $146.40 for a family of 6 (2 adults, 4 children) with some experiences and events booked separately.
You can book tickets at winter.sovereignhill.com.au and explore the full Winter Wonderlights program at winter.sovereignhill.com.au/winter-wonderlights-program.