With the opening ceremony for Beijing 2022 one week away there are plenty of questions surrounding who will be the flag bearers for Australia this year.
Yes, you read that correctly, flag bearers, plural, Chef de Mission Geoff Lipshut confirmed as much earlier this week that there will be two Australian flag bearers in Beijing after the precedent was set in Tokyo.
"There will be two flag bearers, that's the norm now and that changed in Tokyo and it'll continue in Beijing," Mr Lipshut said.
"In terms of choosing the flag bearers, I mean, you wish you could give everybody a shot but you can't.
"So it's a matter of choosing those athletes that probably have meaning to what we're doing with this team and might have been great team leaders, they might've represented us at previous games, so there's a whole range of factors and it's just making those really difficult choices."
It's certainly a difficult choice and at present, the rules appear to differ from the Tokyo 2020 selection policy after Poland named long track speed skaters Zbigniew Bródka and Natalia Czerwonka, from the 57 athlete team that is headed to Beijing.
This means that two athletes from the same sport could potentially be selected for the Australian team, be it as broad as two members of the 13-member Freestyle Skiing team, or as narrow as two athletes from the Snowboard Cross team.
Flag Bearer Contenders - Men
One of just three medal winners for Australia in Pyeongchang, Matt Graham was the sole medal winner to not carry the flag at the Opening or Closing Ceremonies in 2018.
Since winning his first Olympic medal Graham has gone on to win two World Championships silvers, in the moguls in 2019 and the dual moguls in 2021.
Graham's had a bumpy season this year, breaking his collarbone back in December which took him out of the World Cup circuit in the lead up to the games. He's since made a recovery and has put down a week of training on snow before heading off to Beijing.
The 27-year-old is one of the most experienced members of the Australian team heading to his third games and competing internationally for the better part of 12 years, alongside Britt Cox and Brodie Summers he's a leader amongst the Moguls team and is a leader in Freestyle Skiing for Australia.
Additionally, he'd be just the second Moguls skier after Adrian Costa to be named flag bearer for the Opening Ceremony.
Set to compete at his third Olympics, Philip Bellingham matches the Australian record of most Olympic appearances by a cross country skier.
Bellingham's best individual result came in 2014 finishing 55th in the Men's Sprint.
However, he has four opportunities in 2022 to beat that individual best competing in the Skiathlon, Freestyle Sprint, 10km Classic and the 30km Freestyle, along with the Team Sprint alongside debutants Lars Young Vik and Hugo Hinckfuss.
Already a leader in the Cross Country Skiing team, Bellingham is more than capable of stepping up and representing Australia at the Opening Ceremony should he be selected.
If selected as flag bearer Bellingham would be the first Cross Country Skier to be named as flag bearer for Australia.
Attending his third Winter Olympics, Brendan Kerry becomes one of four Australian Figure Skaters to attend three Olympics.
At 27 Kerry's been a leader in men's singles figure skating for the better part of a decade winning eight National Championships and competing at 15 ISU Championship events, with his highest finish coming at Four Continents last weekend where he finished sixth.
Coming from a family of figure skaters, his mother, Monica McDonald, also attended the Olympics in the Ice Dance in 1988.
The record shows that Australia has selected a snow sport athlete to be the flag bearer at the Opening or Closing Ceremony 12 times of the 20 that there has been a flag bearer and the most recent being Steven Bradbury at the Closing Ceremony in 2002.
The wait is even longer for an ice sport athlete at the Opening Ceremony going back to Short-Track Speed Skater Richard Nizielski in 1998.
Should he be selected he'd be the first Australian figure skater to be named for the Opening Ceremony after Cameron Medhurst, Australia's first closing ceremony flag bearer at a Winter Olympics, in 1992.
After 16 months off the luge track, Alex Ferlazzo returned for the World Cup season and Olympic qualifying events and will now compete at his third Winter Olympics in Beijing.
In 2014, Ferlazzo became the fourth luge athlete to represent Australia at a Winter Olympics, and just the second male to do so. Later that year he won gold at the Junior World Championships, which was Australia's first medal in the sport at that level.
Competing at Pyeongchang in 2018, Ferlazzo improved his 33rd place from Sochi with a 28th place finish, which was Australia's best men's luge result.
Going into Beijing a three-time Olympian in a sport few have represented Australia in and holding the best men's result at an Olympics, luger Ferlazzo is worthy of selection as flag bearer.
If Ferlazzo was chosen, he would be the first Australian luger to be named flag-bearer, in fact, he would be the first sliding sport athlete to carry the flag.
Another three-time Olympian in Beijing, who would be a deserving flagbearer, is snowboard cross rider, Cam Bolton.
The 31-year-old made his debut at Sochi 2014, where he placed 11th - the best result in the Australian men's snowboard cross team.
In his second Olympics at Pyeongchang, Bolton crashed in the semi-finals, breaking his wrist and finishing 10th in the field.
Bolton had his best results in the 2019 World Cup season, with a gold in Germany and a silver in Austria.
After taking last season off due to the pandemic, Bolton was back in action for the World Cup events and is currently 11th in the standings for the 2021/22 season.
He would be joining esteemed company with snowboard cross' Alex Pullin (2014) and Jarryd Hughes (2018) carrying the flag at the Sochi Opening Ceremony and Pyeongchang Closing Ceremony, respectively.
Flag Bearer Contenders - Women
Moguls skier Britt Cox is preparing to compete at her fourth Winter Olympic Games, an incredible feat from the 27-year-old.
She debuted at 16 years of age in Vancouver in 2010, Australia's second youngest winter Olympian in history. She has since competed at Sochi 2014 and Pyeongchang 2018.
Cox has twice finished fifth at the Olympics in Sochi and Pyeongchang, which is the highest result of an Australian female mogul skier.
Her 2017 season was her best, where she became World Champion, won the World Cup Moguls Crystal Globe and the World Cup Freestyle Overall Crystal Globe.
Cox recovered from a near career-ending accident that saw her break six ribs and her collarbone in China in 2019, to return to the circuit for the 2020/21 season.
This season has been more challenging for Cox, but she'll be looking to draw on her fourth placing in Alpe d'Huez, France late last year for confidence heading into Beijing 2022.
If selected as Australia's flag bearer, Cox would be the first female moguls' skier to carry the flag at the Opening Ceremony.
Just four years ago Belle Brockhoff was the lone female Australian Snowboard Cross athlete competing on the World Cup circuit and since then she's been joined by Josie Baff and Mia Clift.
In that time she's stepped up as a leader on the Australian team. However, Brockhoff's been a leader in more ways than one.
Attending her first Olympics in Sochi in 2014, Brockhoff became the first out LGBT+ Australian Winter Olympian, and at the time she endorsed the Principle 6 Campaign, protesting Russia's anti-gay laws.
She's also been a stand out in her sport, winning mixed Snowboard Cross gold alongside Jarryd Hughes in 2021 and currently sits in third in the World Cup rankings for the 2021/2022 season with two podium finishes.
The 29-year-old would also continue the run of Aussie snowboarders as Opening Ceremony flag bearers starting with Torah Bright in 2010 if she were selected as this year's female flag bearer.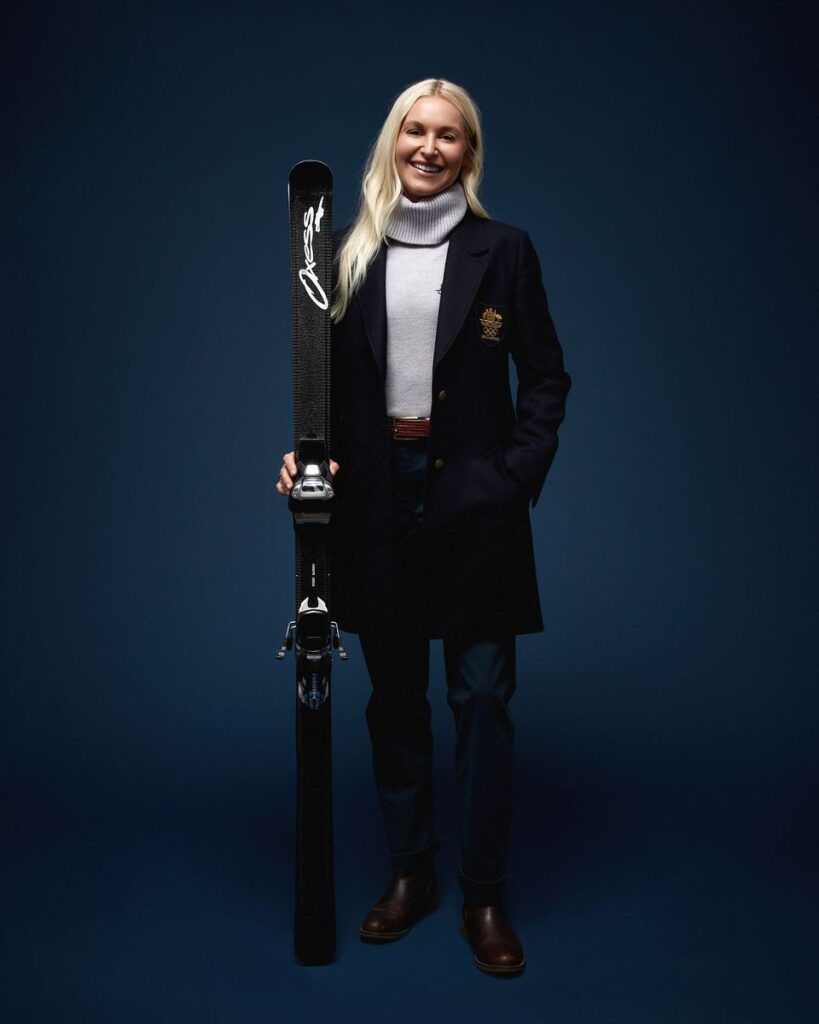 Already a dual Olympian, Danielle Scott is currently fourth in the World Cup standings and goes into her third Games with strong form to compete for a place in the Final.
The aerial skier made her World Cup debut in 2011/12, where she made every final and was named Rookie of the Year by the International Ski Federation.
In 2013, Scott won bronze at the 2013 World Championships, ahead of her Olympic debut in Sochi where she made Final One, but missed out on Final Two on a countback.
Leading into Pyeongchang, Scott had two second-place overall finishes in the World Cup events in 2016 and 2017. She also won silver at the 2017 World Championships. At the Olympics, Scott backslapped the landing in Final One and finished 12th.
Preparing for Beijing 2022, Scott won her fifth World Cup event in December, performing a triple twisting double back somersault in Ruka, Finland to top the podium.
Scott would be the fourth female aerials skier to carry the flag for Australia at a ceremony, after Kirstie Marshall (1994), Alisa Camplin (2006) and Lydia Lassila (2010).
Travelling to Beijing for her third Olympics, aerials skier Laura Peel is one of Australia's greatest medal hopes in 2022.
Peel made her Winter Olympic debut in Sochi 2014, but her best finish was at the Pyeongchang Games in 2018 where she just missed the podium for fifth.
She has won two World Championships in 2015 and 2021, Australia's first aerial skiing double World Champion
Peel topped the podium at the final Olympics qualifying event in Deer Valley in January, finishing 33.47 points ahead of her nearest opponent in a dominant result.
Earlier this season she also landed a quadruple twisting triple backflip, just the third woman to hit the jump on snow, after Australia's own Lydia Lassila and American Ashley Caldwell.
While in Deer Valley Peel secured gold with a back-full-full-full, the quadruple twisting triple backflip has a maximum score of 140.70 points and would certainly put Peel in prime position for a medal if she was to land it.
Currently third in the World Cup standings, Peel is in fine form ahead of the Olympics and, as a realistic medal chance for Australia, would be a fitting Opening Ceremony flag bearer.
Now attending her third Olympics Sami Kennedy-Sim becomes the first Australian Ski Cross athlete to compete at three Olympic Games.
However, the fact that she made one at all is remarkable, after suffering a stroke nine months out from the Olympics, Kennedy-Sim was lucky to ever ski again thanks to her husband's, former Olympian Ben Sim, quick thinking.
Since then she's become an ambassador for the National Stroke Foundation and has helped spread awareness of strokes in young people.
At 33 Kennedy-Sim is the oldest member of the Australian team and with that brings 14-years of experience competing at World Cup events and can impart some of her knowledge and experience to the Olympic debutants regardless of what sport they're competing in.
If selected she'd be the first freestyle skier not competing in the Moguls or Aerials events to be named as flag bearer for Australia.