Although there is no Unify Gathering festival this year, its producers have unveiled a national club show tour called Unify Off The Record.
Hitting five states across May and June, Unify is taking a combination of well-known and fresh-faced Australian heavy and punk acts - and one international deathcore band - to locations not always visited on your usual national tour.
The first host is Yuiwibara/Mackay in Queensland on Saturday, May 20, then the tour visits Dharawal/Wollongong in New South Wales, Kaurna in Adelaide, nipaluna/Hobart in Tasmania, and Bunurong/Frankston in Victoria.
Presented by Red Hill Entertainment, each lineup is different but there is an overlap with some bands playing multiple dates.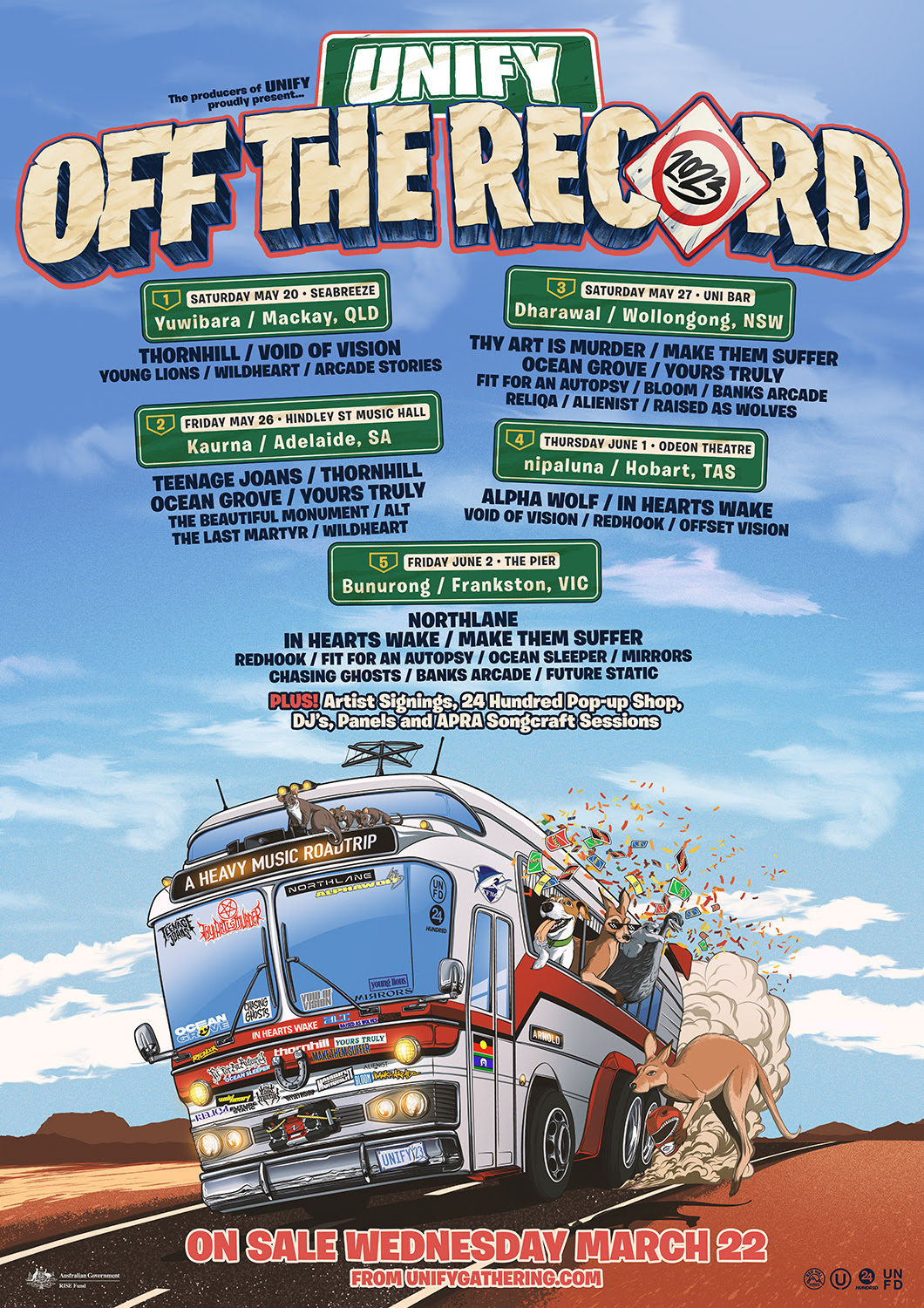 "When we made the decision to skip the 2023 gathering, we knew right away that we wanted to do something to fill the space left," a statement from Red Hill Entertainment read.
"We've always been so grateful to all the people who make the annual pilgrimage to Gippsland from all over Australia, and sometimes the world.
"So this year we thought, why not take the show to the people and try to replicate the vibe, ethos and excitement of UNIFY on a different scale?"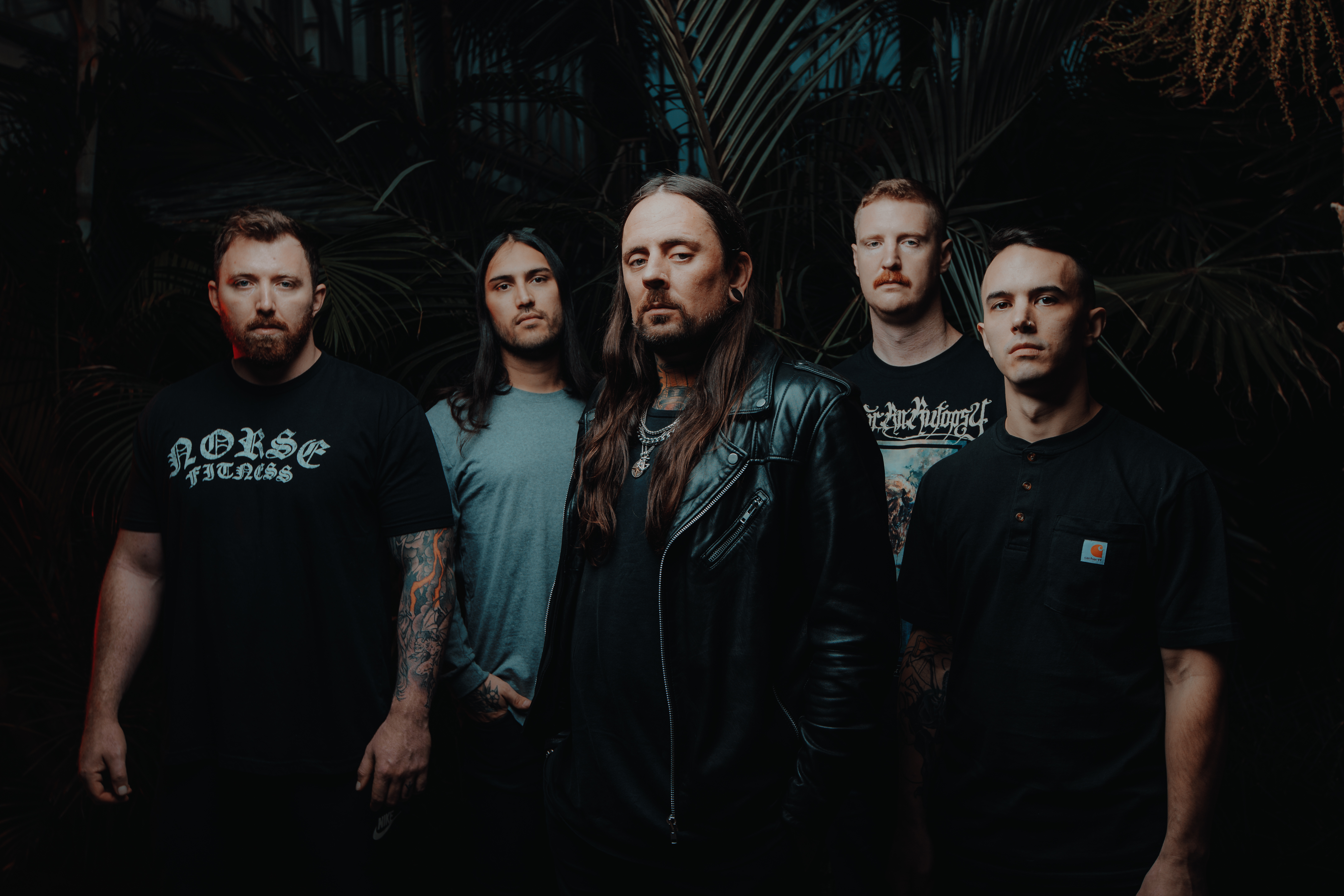 While the main element of the shows and festival-style events is the live music, there will be other opportunities to explore.
Pop-up merchandise stores, artist signings, and workshops are part of the fun as well.
"UNIFY is obviously a music festival, but it's also always been an opportunity to bring our heavy music loving community together to share our experiences and learn," Red Hill Entertainment's statement read.
"We're taking that ethos with us on the Off The Record road trip, working alongside APRA AMCOS and Support Act to host some real-talk sessions on everything from song writing to mental health, and providing exclusive insight into some of the Off The Record artists's own stories.
"You'll also be able to hit up the travelling pop up merch shop, selling our exclusive UNIFY Off The Record merch and other hard-to-find goodies."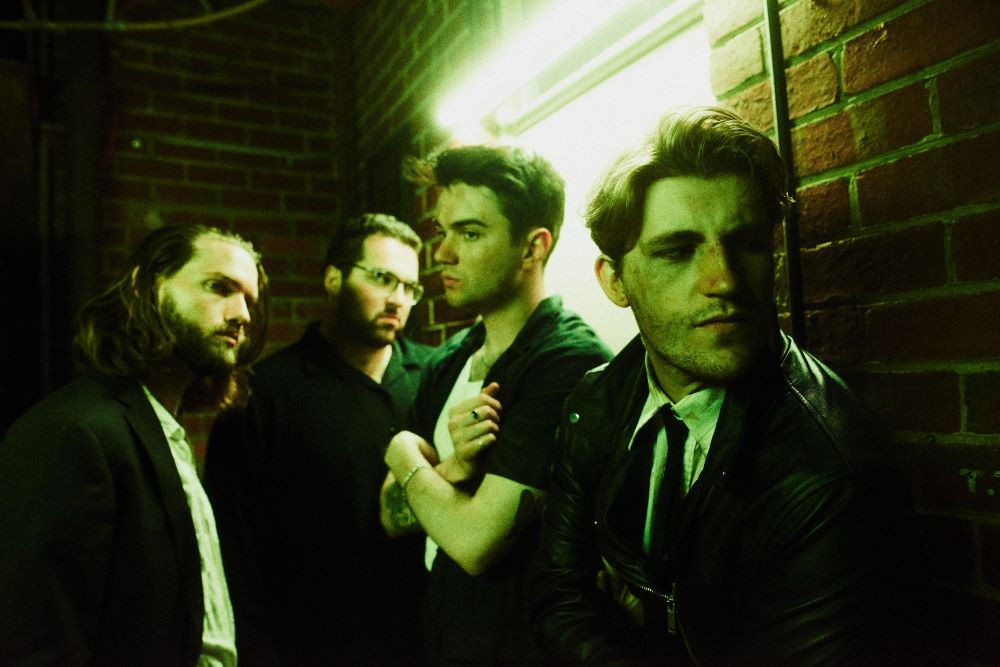 The 24Hundred Pop-up Shop will provide access to unique merchandise pieces, rare records and collectables.
The shop will be open at every date before doors to shows open.
The shop will also be where some of the artists involved in Unify Off The Record will host signings, Q&A sessions, and even an acoustic performance or two.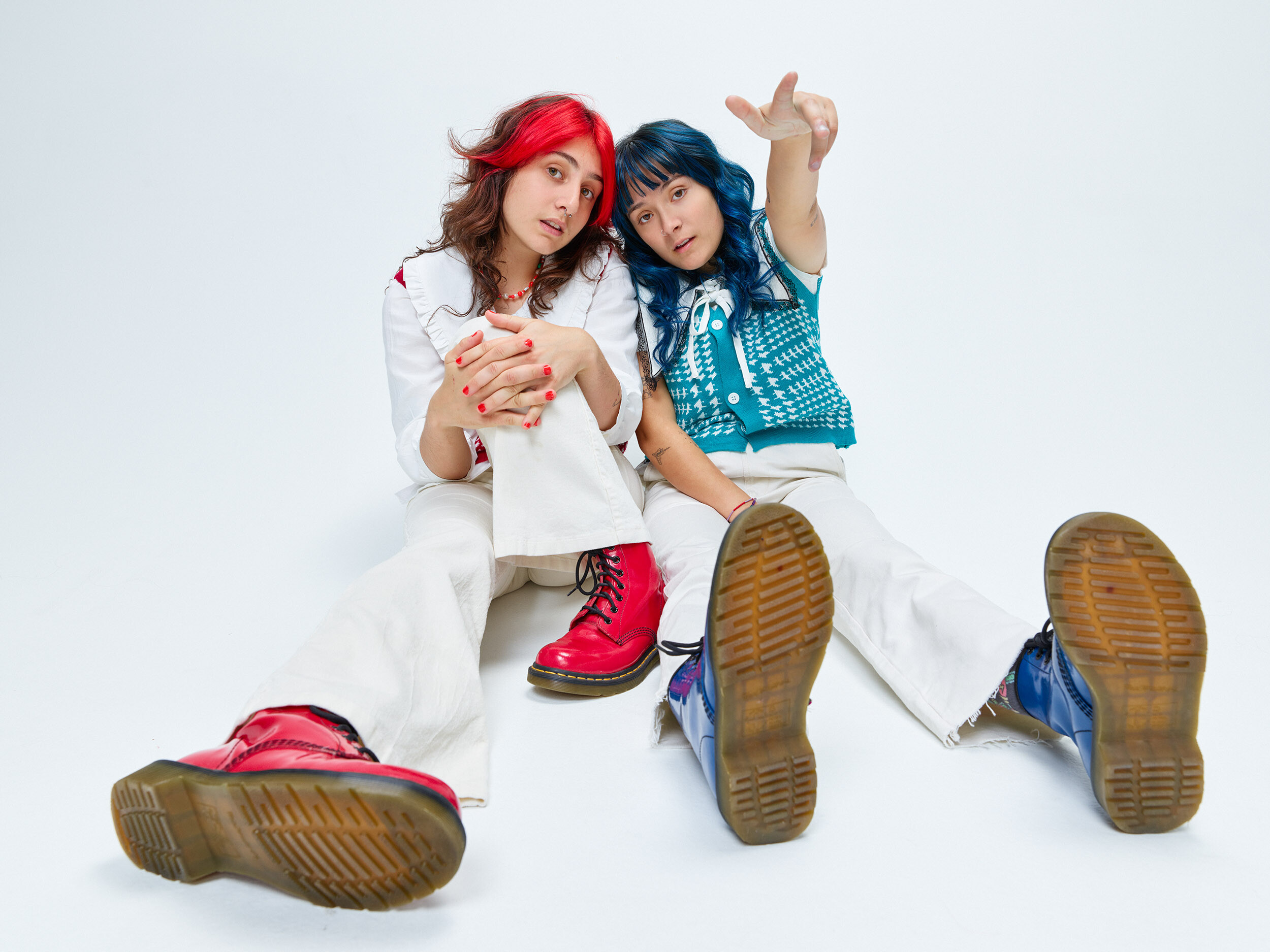 The APRA Songcraft Sessions will be available for the Adelaide, Frankston, and Wollongong audiences before doors to the shows open.
Artists will share their approach to songwriting, giving inspiration to other writers in the room.
Support Act will be putting on High Spirit Sessions, which "encourages everyone to leave the bullshit at the door and create a space to discuss important issues and realities that come with working in music, with warmth, honesty, and humour".
At the start of each show, a Connection to Country will acknowledge the country of which the show is taking place on, an educational experience not to be missed.
Tickets are on sale now and can be bought here. Full lineup and dates below.
UNIFY OFF THE RECORD 2023

Saturday, May 20 - Seabreeze, Yuwibara/Mackay QLD
w/ Thornhill, Void Of Vision, Young Lions, Wildheart, Arcade Stories

Friday, May 26 - Hindley St Music Hall, Kaurna/Adelaide SA
w/ Teenage Joans, Thornhill, Ocean Grove, Yours Truly, The Beautiful Monument, Alt, The Last Martyr, Wildheart

Saturday, May 27 - Uni Bar, Dharawal/Wollongong NSW
w/ Thy Art Is Murder, Make Them Suffer, Ocean Grove, Yours Truly, Fit For An Autopsy, Bloom, Banks Arcade, Reliqa, Alienist, Raised As Wolves

Thursday, June 1 - Odeon Theatre, nipaluna/Hobart TAS
w/ Alpha Wolf, In Hearts Wake, Void Of Vision, Redhook, Offset Vision

Friday, June 2 - The Pier, Bunurong/Frankston VIC
w/ Northlane, In Hearts Wake, Make Them Suffer, Redhook, Fit For An Autopsy, Ocean Sleeper, Mirrors, Chasing Ghosts, Banks Arcade, Future Static