Taylor has become the very first artist in American Billboard history to take over all Top 10 songs on the Billboard Hot 100; and is now tied with Barbra Streisand for the female artist with the most albums that have hit that much-coveted #1, at 11 albums each.
On top of Midnights' resounding Billboard chart success, it also has given alternative darling Lana Del Rey her highest-charting song with the Taylor and Lana duet Snow at the Beach at #4, surpassing the 2010's house party classic Summertime Sadness.
But that's not all of the accomplishments that Midnights, Taylor's 10th studio album, has taken charge of; during this incredible week for the Taylor Swift Cinematic Universe.
Midnights has had major success with physical sales, as well, as Midnights has had the biggest first week of sales of any album, selling 1.578 million. More than doubling the numbers of the former #1 holder Harry's House by former One Direction member Harry Styles (515,421 sales) and is currently the biggest week for sales since British recording artist Adele's record-annihilating 25 (3.482 million sales) in 2015.
Taylor's 10th studio album is not only the largest single-week sales for an album release since her own 2017 album reputation; but is the third-largest streaming week for any album, behind Canadian hip-hop artist Drake's Scorpion and Certified Lover Boy and the single biggest streaming week in streaming history for any woman.
Within the world of streaming, Midnights also has officially become the most-streamed Spotify album in a single day; beating the previously held record of 183 million streams with Latin artist Bad Bunny's Un Verano Sin Ti.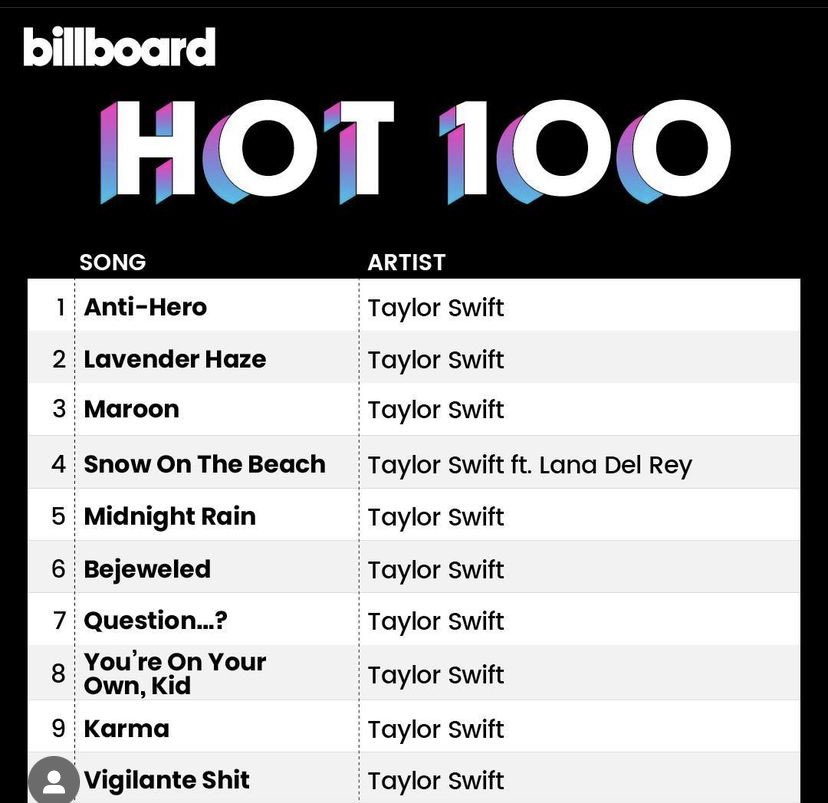 Midnights, Taylor's critically acclaimed 10th studio album, is out now.