With a few changes to a strong squad, this dynamic new look Sydney Kings team will still feel they have all the tools in place to once again make a run at the Championship, despite losing some key players in the off-season.
The Kings had a difficult start to the season when learning what style and system suited them best but qualified for finals in the third spot after having an excellent second half of the season. Sydney's import players along with solid performances from Xavier Cooks and Dejan Vasiljevic allowed them to be one of the most exciting teams in the NBL.
Jaylen Adams was voted the NBL MVP and put up a fantastic 20.1 points per game to go along with averaging 6.1 assists and 1.2 steals. The American showed why he's now such a coveted talent all over the world and the Kings will indeed miss his presence as he moves along to play a season in Europe. Adams joined the Kings last season after chasing an NBA roster spot for three years and is now reaping the benefits of an incredible season with the Kings.
Another key player who will no longer be a part of the Kings team is talented forward Jarell Martin who averaged over 16 points and 7.0 rebounds per game across his two seasons with the Kings. Martin is also playing next season in Europe and as such, the reigning champions have a 36-point-per-game gap to fill heading into the new season.
The Kings lost their first NBL Blitz fixture but bounced back well with two consecutive wins. New players Tim Soares, Jackson Makoi and Justin Simon all impressed during their pre-season run and some individual players found great success before the blitz. Specifically, Vasiljevic had a very impressive Australian Boomers debut and Cooks won NZNBL MVP.
3rd - Champions (19 wins, nine losses, 103.63%)
The Sydney Kings had an incredible NBL22 season, clinching the Championship over the Tasmania JackJumpers in a clean sweep Grand Final effort and only dropping nine games for their entire campaign. What was perhaps the most noticeable trait of this impressive Kings team was how dynamic of an offensive group they were, lead by import guard Jaylen Adams.
Early growing pains for the Kings did not come back to haunt them as they picked up huge momentum leading into their Championship-winning finals run. The Kings will be looking to consolidate their performance last year with an even higher regular season ladder finish and potentially an improved record.
For the Kings this coming season, it's not so much about improvement in any particular area of the game but rather about consolidation of team identity. In the early few fixtures of NBL22, the Kings struggled with whether they were going to be a high-paced-type offence or a slower, more set type of half-court offence. Coach Chase Buford and the team ultimately settled on the higher paced style of play which brought them success.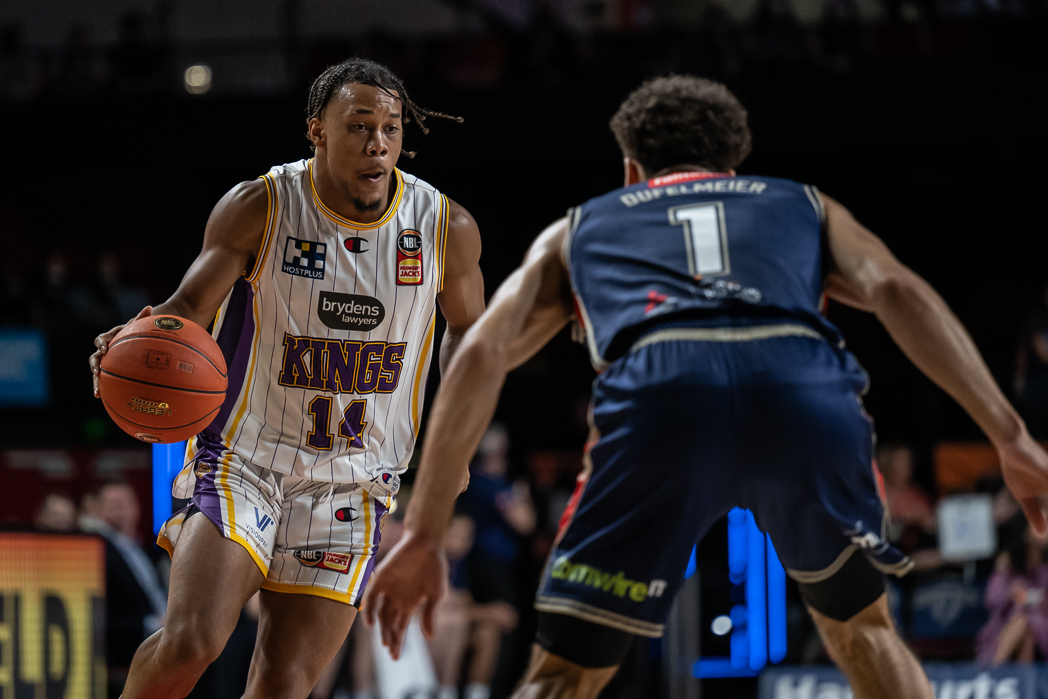 In the NBL, gelling with an everchanging roster is always a challenge and some teams are better at adapting than others. The Kings however have consistently showed that if you can develop your team's style and identity early enough and get the system and execution down during the regular season, then you can consistently reach the playoffs and contend for the Championship.
Returning: Xavier Cooks, Dejan Vasiljevic, Shaun Bruce, Jordan Hunter, Jaylin Galloway, Angus Glover, Biwali Bayles (Indigenous Player), Iggy Mitchell (Development Player)

Ins: Tim Soares (Ironi Ness Ziona), Derrick Walton Jr (Motor City Cruise), Justin Simon (Riesen Ludwigsburg), Kouat Noi (Cairns Taipans), Jackson Makoi (KK Vrijednosnice Osijek - Development Player), Isaac Gattorna (Adelaide 36ers)

Outs: Jaylen Adams (Crvena Zvezda), Jarell Martin (Maccabi Tel Aviv) Ian Clark, Makur Maker (Washington Wizards), Wani Swaka Lo Buluk (Illawarra Hawks), Tom Vodanovich (New Zealand Breakers), Matur Maker, Jayden Hodgson
Point Guard- Derrick Walton Jr | Biwali Bayles | Jackson Makoi
Shooting Guard- Dejan Vasiljevic | Shaun Bruce | Iggy Mitchell
Small Forward- Justin Simon | Angus Glover | Jaylin Galloway
Power Forward- Xavier Cooks | Kouat Noi | Isaac Gattorna
Centre- Tim Soares | Jordan Hunter
The Kings' strength lies in their versatility. Through recruitment and their returning players, the Kings have put together a squad with players who are unselfish, athletic and team-oriented. They also possess great length in their talented forward line and a few players that are able to fill minutes at multiple positions.
The other strength one would identify as their biggest to go along with this inherent versatility is the offensive fire power. Cooks and Vasiljevic have both shown dramatic offensive improvements in their games over the past couple of seasons and in Cooks case, during the NZNBL as well.
With proven scorers Simon and Walton Jr making the trip over to Sydney, the Kings will once again be one of the more dominant and exciting offensive teams to watch this upcoming season.
Consistency is the key to progress as you often see said in the sporting world and the Sydney Kings are no different. With six new faces and seven outgoing players, the Kings have had a dramatic turnover with almost half of the team's roster being newly-added players.
Therefore, the Kings will once again find themselves adapting to their personnel to start the season especially considering how big a role Adams and Martin played for them last year.
Walton Jr and Soares will be expected to perform right away in their respective roles, with Soares being critical to the team's rebounding after losing Martin, the Maker cousins and recent Asia Cup gold medalist Wani Swaka Lo Buluk.
Some of this pressure on the international players will be dampened by the emergence of returning Australia Boomer Dejan Vasiljevic. Vasiljevic made his Boomers debut in August putting up excellent numbers of 22 points, four rebounds and three assists in a dominating win over Iran in FIBA World Cup qualifiers.
25-year-old Vasiljevic has always been known as one of the NBL's premier sharpshooters and with the perimeter-oriented game growing year by year, this may be the time where Vasiljevic proves he's one of the elite Australian shooters and worth his weight in (green and) gold.
Vasiljevic also comes off appearing for the Phoenix Suns' NBA Summer League team alongside fellow NBL22 stars Jo Lual-Acuil Jr and Duop Reath, so that valuable experience will help his development even more.
The Kings have put together yet another formidable squad for this upcoming NBL season. While it may take a moment to gel like it did last year, the Kings are in with every chance to become back-to-back champions in the NBL.
Predicted Round One Starting Five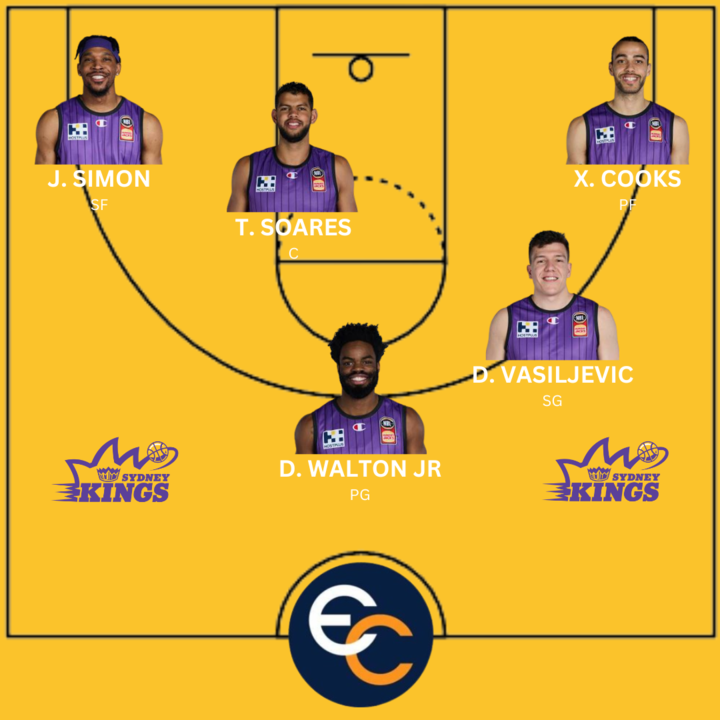 Prediction: 1st (Champions)
The Sydney Kings begin their NBL23 campaign away against the Illawarra Hawks at WIN Sports and Entertainment Centre on Saturday, October 1 from 8pm AEST.