The NSW Swifts and the Giants are set to rekindle their rivalry to kick off the Suncorp Super Netball season with a Grand Final rematch.
Last year, the sides split the points in the regular season, ut the Swifts prevailed in both finals matches as they went on a run to take their second premiership in three years.
Giants coach Julie Fitzgerald spoke about the excitement at getting to go straight back at the Swifts in their first proper hitout since the grand finale heartbreak.
"I think its a great way to start the season," Fitzgerald said.
"I think it would have been really hard for all the fans in NSW to have a grand final in Queensland that they couldn't attend, so I think its great they can come to a home derby in the first round.
"Its been a long preseason, we cant wait for the season to being, and its exciting to begin at home at Ken Rosewall Arena."
"I think we're a lot younger. We've certainly lost a lot of experience with Kristiana [Manu'a], Sam [Poolman] and Kiera [Austin] and they've been replaced by young kids, but that brings enthusiasm and excitement as well.
"Jamie-Lee [Price] has only had a season or two in centre, Amy Parmenter is still a very young player and Maddie Hay has really only had one season in wing attack, so there's no reason that they shouldn't continue to improve."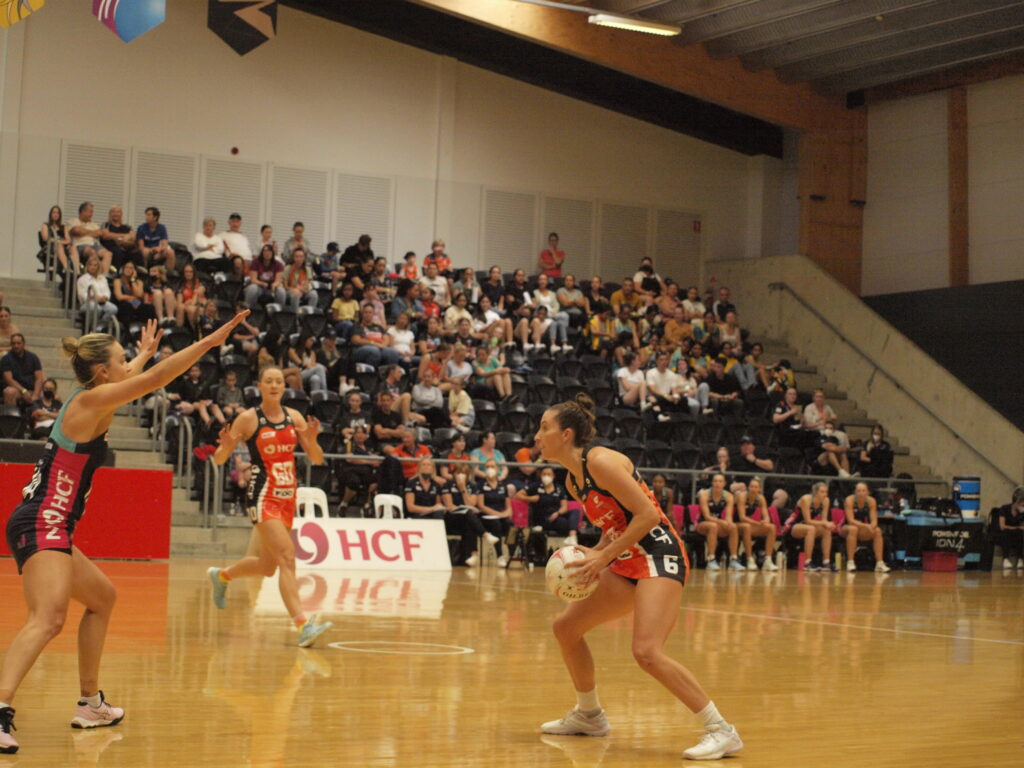 Price, the Giants' captain talked about her excitement at the team's progress and growth over the offseason.
"We've come a long way from where we started in our first preseason game," Price said.
"We've improved game to game and even in the Team Girls Cup, we saw a lot of improvement, even with our young girls, and we put a lot of our young and inexperienced girls out there and you can see them growing with confidence and we're really excited to see what we can put out there.
"We had a really good year last year. We've kept a lot of our midcourt, and we pride ourselves on our defence and our defence in our midcourt, and we're going to keep try and improve and keep building that and have strong connections this year and have a crack."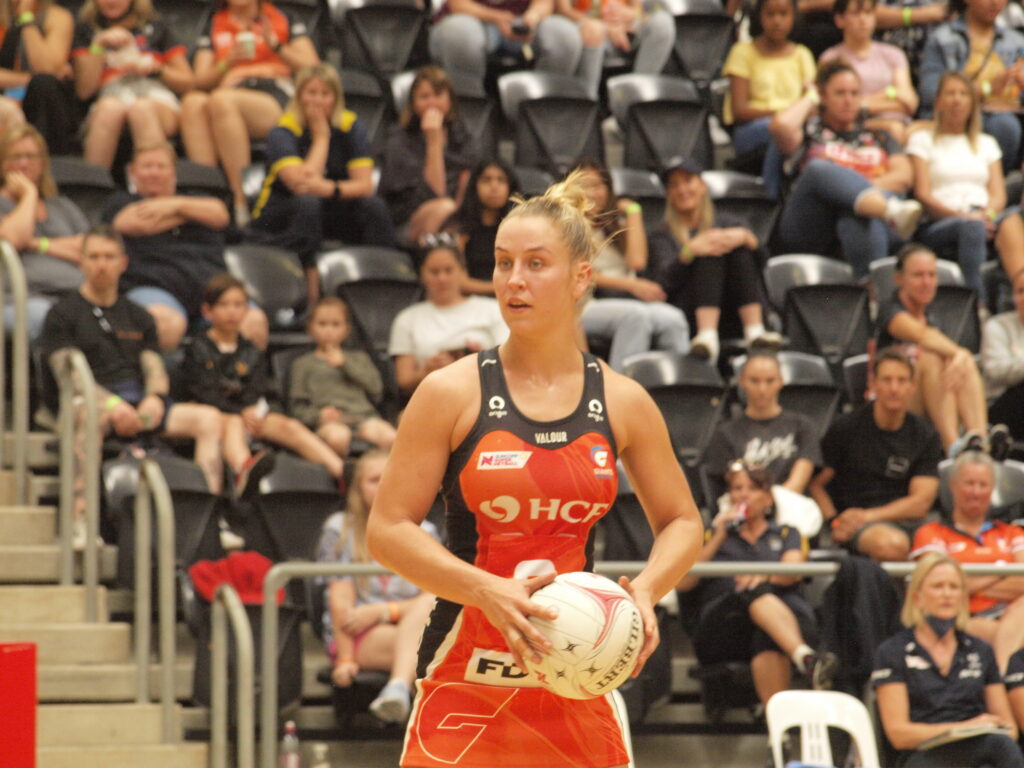 Across the court from the Giants this evening will be the Swifts, led by Maddy Proud.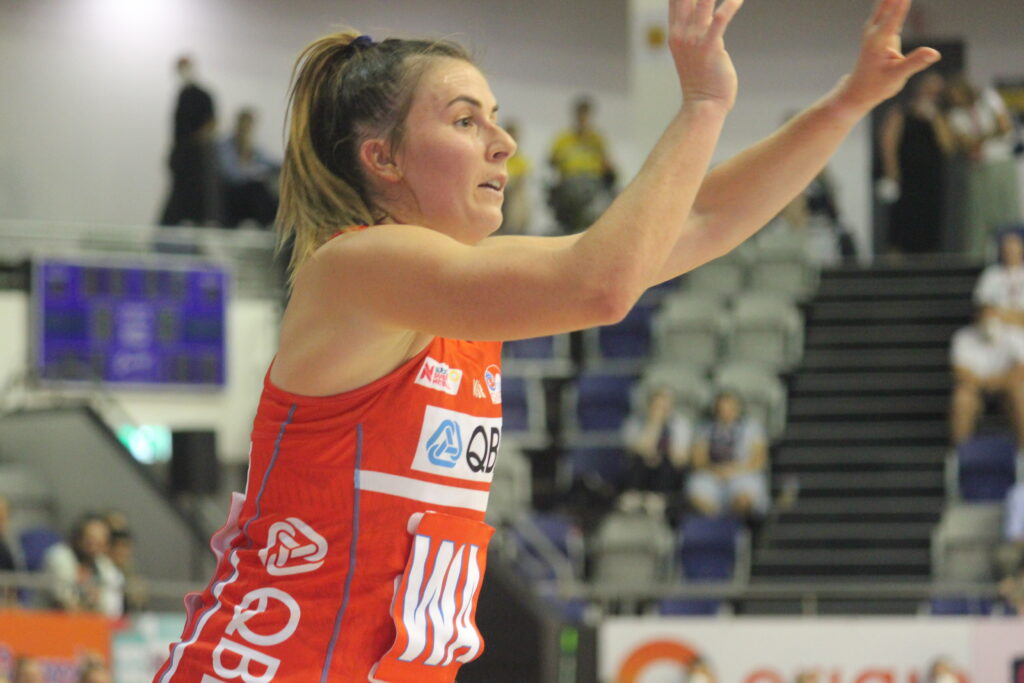 "We're so lucky that we were able to keep the bulk of our team together, and that core group means that those connections are already developed, and those extra sparks we have added with Allie Smith coming over from Victoria, she's just fit in seamlessly, and to bring Kelly and Teigan up from training partners shows that we've already got that kind of established relationship with them already as well.
"It hasn't been all smooth sailing, we've had a fair few hiccups along the way, but just thinking when we all come together it's going to be like we never left off from last season."
The Swifts kept their core together over the offseason, with six players starting with the Swifts on Saturday night having been on the team for four years or more.
"I think it's the belief and the buy-in that everyone had from the get-go," Proud explained.
"When we first came together five or six years ago, we were this team full of rookies and young inexperienced players that we've just stuck together and kept working and we've just bonded together so much.
"Briony [Akle] has instilled this culture in the team where everyone has as much importance as the next person, and everyone has that real role to play, no matter how many minutes they're playing, or what their title is.
"Whether you've played 100 games or one game, you're just as important as the next, and we often talk about being each other's family, and we do have that close-knit bond, and when we step out on the court we really do know each other like the back of your hand and I think that translates to the way we play."
Swifts coach Briony Akle has been key in instilling the culture, even with international players who haven't been around for the offseason. Those international players, like Sam Wallace and Helen Housby have been integral to the Swifts' success.
"I think we've had a different preseason with internationals being on," Akle said.
"We haven't had our whole team for long, but I think we've recruited really ell, this season and we've got some new players which is great and has brought energy and they're ready.
"They've come together in the last month and they're ready now."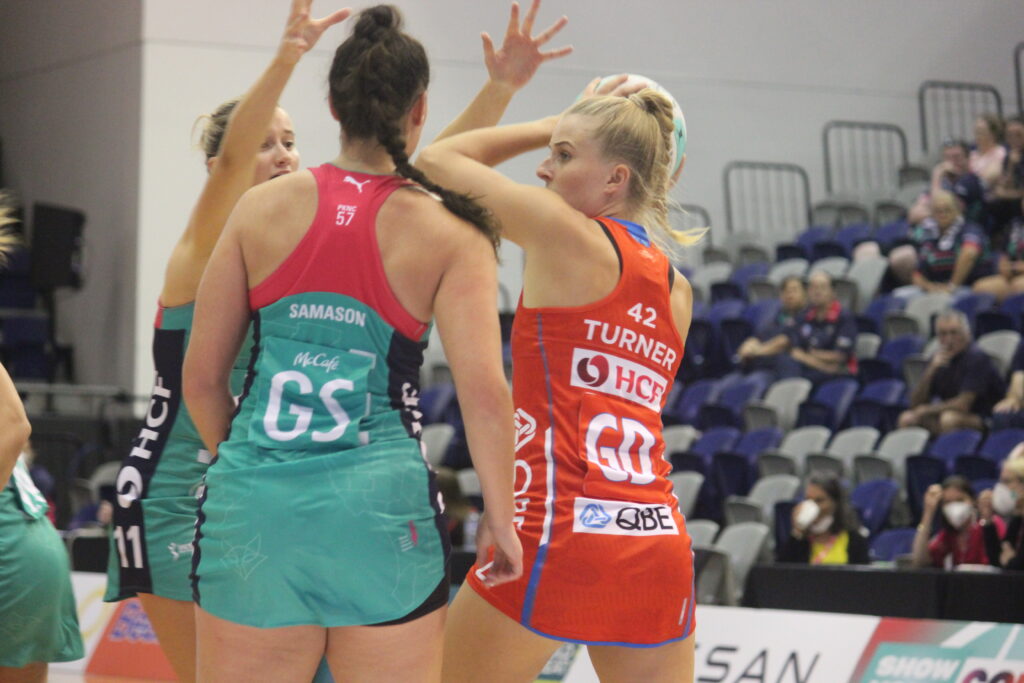 Akle, like all the others, is excited for a home derby to kick off the season.
"It's always fantastic playing your rival in your own city. For us, I think the Giants are a fantastic team and we know we're up against it tomorrow night, but hopefully, our home crowd will bring us home.
"I think there is this great energy and this great joy the girls are bringing us, knowing we get to play in front of our very loyal fans who have stuck by us for the last few years, they're excited and they're ready."