East coast Australia and West coast United States will combine this year to celebrate the massive 50th anniversary of WorldPride in Sydney. The event is set to be the first held in the Southern Hemisphere while coinciding with the 50th anniversary of Gay Pride in Australia.
This pride event is just one of the Swans' many pillars of their Diversity Action Plan. Involving the LA Rams who bring their own history to the event is extremely important in showing that pride is a worldwide event that affects people in literally every country in the world.
The Swans of course have been at the forefront of the pride movement in the AFL. They played in the competition's first pride match in 2015 before 2016 saw their regular season game against St Kilda renamed the 'Pride Match'.
The Rams will be sending over cheerleaders, staff and their mascot 'Rampage' who will all march in the traditional Mardi Gras Parade which will be back to its traditional route along Oxford Street before finishing in Moore Park rather than utilising the SCG as was required during the COVID times.
The festivities don't end at Moore Park though. Both teams will be hosting a 'come and try' event the day after where AFL skills along with Cheer skills from the Rams will be taught in what is set to be a great afternoon.
Scott Dalby, Sydney Swans Executive General Manager of People and Culture, said the club is looking forward to playing an active role in Sydney WorldPride and welcoming the Rams as part of the celebrations.
"Professional sporting organisations can be a powerful unifying force in inclusion and equality. Our partnership with the Rams shows this is the case regardless of geographical location or the sport being played," Dalby said.
"Diversity is a strength. It is reflected in the people who work for us, the fans who support us and the broader community of Sydney that we represent. We will always strongly advocate in line with our values and are delighted that the Rams share this ethos."
More festivities are set to occur this weekend as the Swans bring their colours to Fair Day. The red and white are set to shine brightly amongst the traditional rainbow at Victoria Park this Sunday.
Sydney's official LGBTIQA+ supporter group, the Rainbow Swans, will also be on hand to discuss how to get involved with the team this season.
The Rams cheerleaders also have a heavy schedule while in Australia. They will be performing at the WorldPride opening concert and other events during the week.
Visits will also be made to schools, military bases and cheer clinics around Sydney as the Rams try to capture an Australian fan base during the off-season.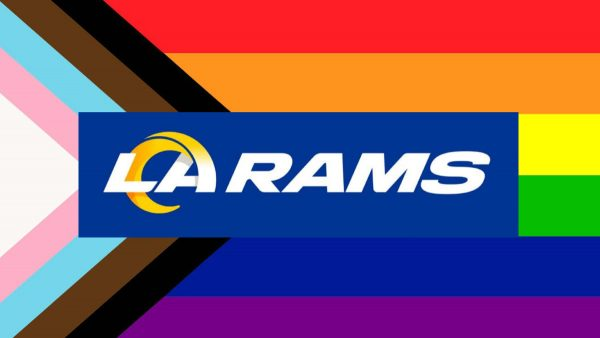 Los Angeles Rams Head of International and Special Projects, Stephanie Cheng, echoed Dalby's sentiments.
"We are thrilled to come together with the Sydney Swans to further carry Sydney WorldPride's message of inclusivity and the power of sport," Cheng said.
"Whether it's in LA, Australia or beyond, we are proud to utilise our platform to advocate for all members of the communities we touch. Inclusion has always been a valued part of our organisation and we are thrilled to work with the Sydney Swans and Sydney WorldPride to celebrate diversity and inclusion."
The Swans and Rams will be making appearances at the following WorldPride events:
Sunday, February 19, 10 am – 9 pm
Oxford Street, Darlinghurst
Saturday, February 25, 6 pm – 11 pm
Lakeside Oval, Moore Park
Sunday, February 26, 2 pm – 4 pm