Coming into this weekend's grand final, the Adelaide Thunderbirds are on the cusp of a spectacular Cinderella story. After years of languishing down the bottom of the table, this year, the Thunderbirds have put it all together and are on the verge of winning a premiership.
Just a few years ago, the Thunderbirds went winless, and last year, they finished seventh, just one rung from the bottom of the ladder. Now, they come into the Grand Final having beaten their opponents twice in the last three weeks.
It's a proud moment for the club that had a rich history of success in the late 2000s, and the early 2010s. There were five consecutive minor premierships and two championships in the Commonwealth Bank Trophy era, around the early 2000s.
There was another golden era with two premierships in the ANZ Championship years, the last of which was in 2013. Following that, the Thunderbirds struggled to make finals for a decade, and have only returned to being a contender this year.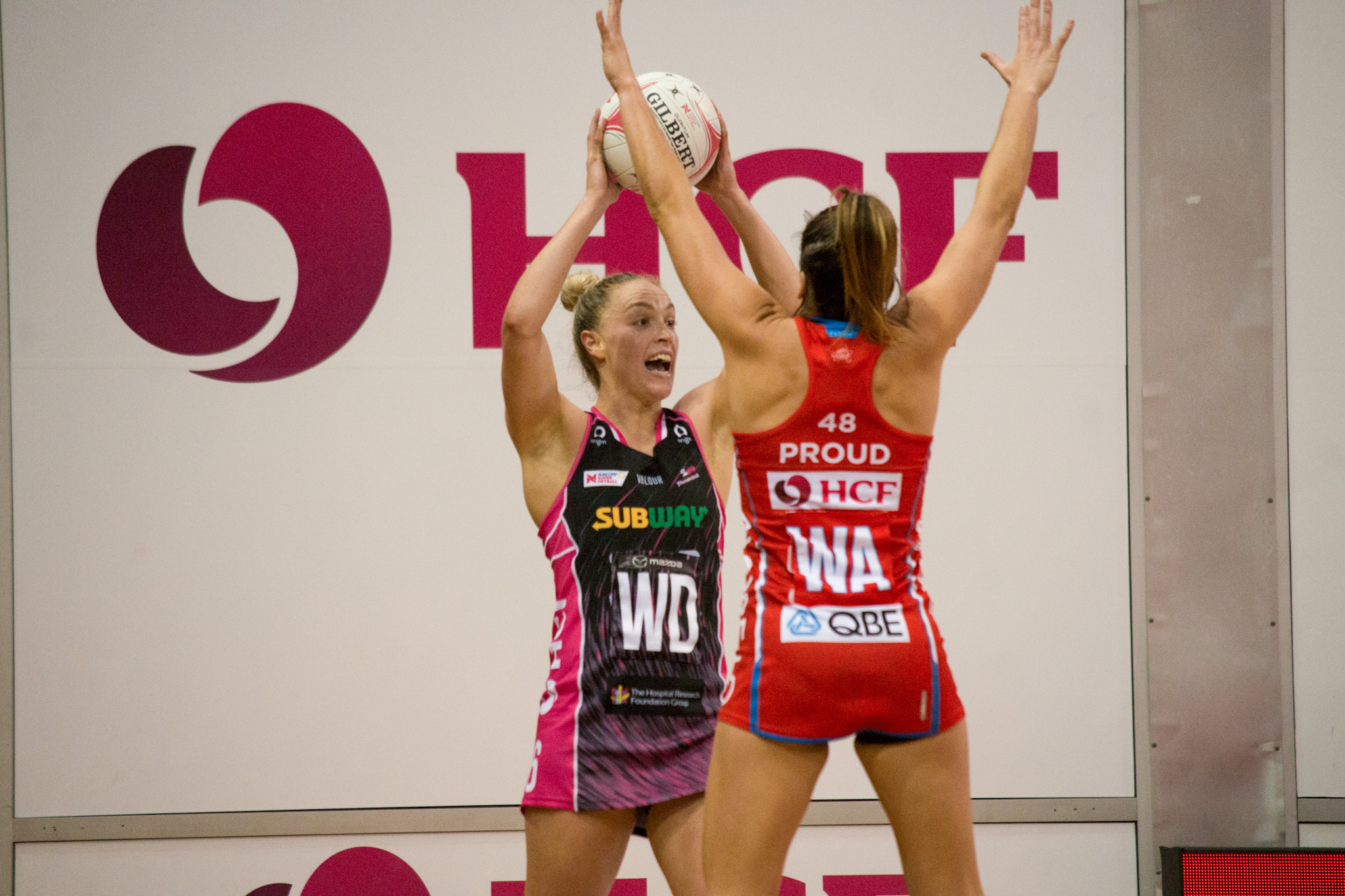 Captain Hannah Petty, who is one of five South Australian natives in the Thunderbirds lineup this season, is keenly aware of how much it means for the team to be back at the pointy end of the competition.
"It's been a long time since the 'T'Birds' have been in the grand final, and it's been a struggle at times, but we're so happy to finally be where we want to be," Petty said ahead of the Grand Final.
"We're a proud club and we've got a rich history, and we want to go out there and do the club proud on the weekend.
"It's extra special that we do have quite a few South Australian born and bred [players] in the team, and they know the history of the club really well."
Those locals, Petty, Georgie Horjus, Tayla Williams, Lucy Austin and Maisie Nankivell, grew up supporting the Thunderbirds, and have had the chance to take from their childhood heroes this season.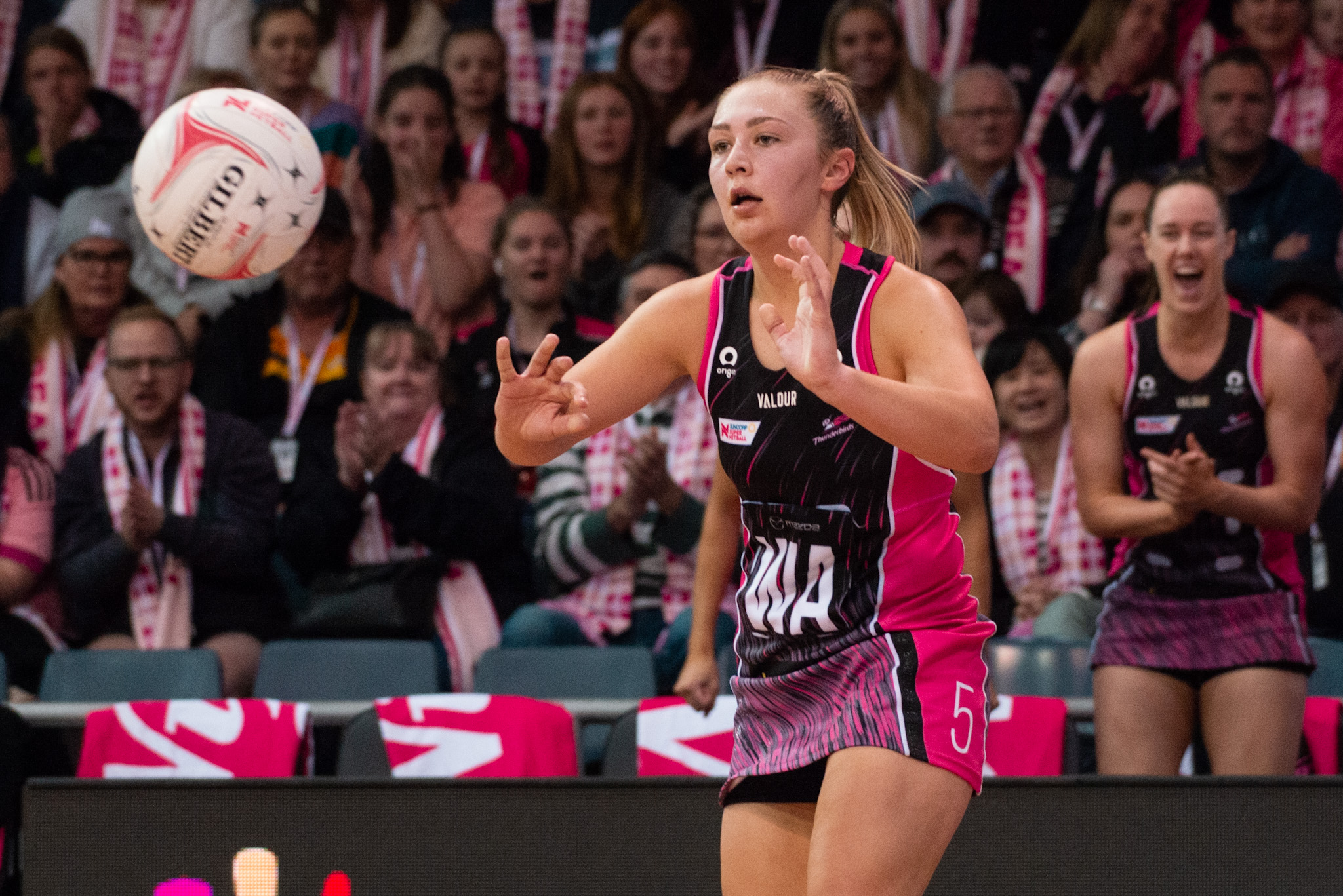 "We've had a lot of the past players from that team reach out to us to give us any tips that they can, but we also know that we need to stick to our business and do what we want to do.
"We've been really gelling well together, so we want to keep that rolling and play a bit of our history as well."
But the Thunderbirds aren't just a fairytale chance. Their chances of winning are very real, on the back of some outstanding performances from their South Australian contingent, and their overseas stars.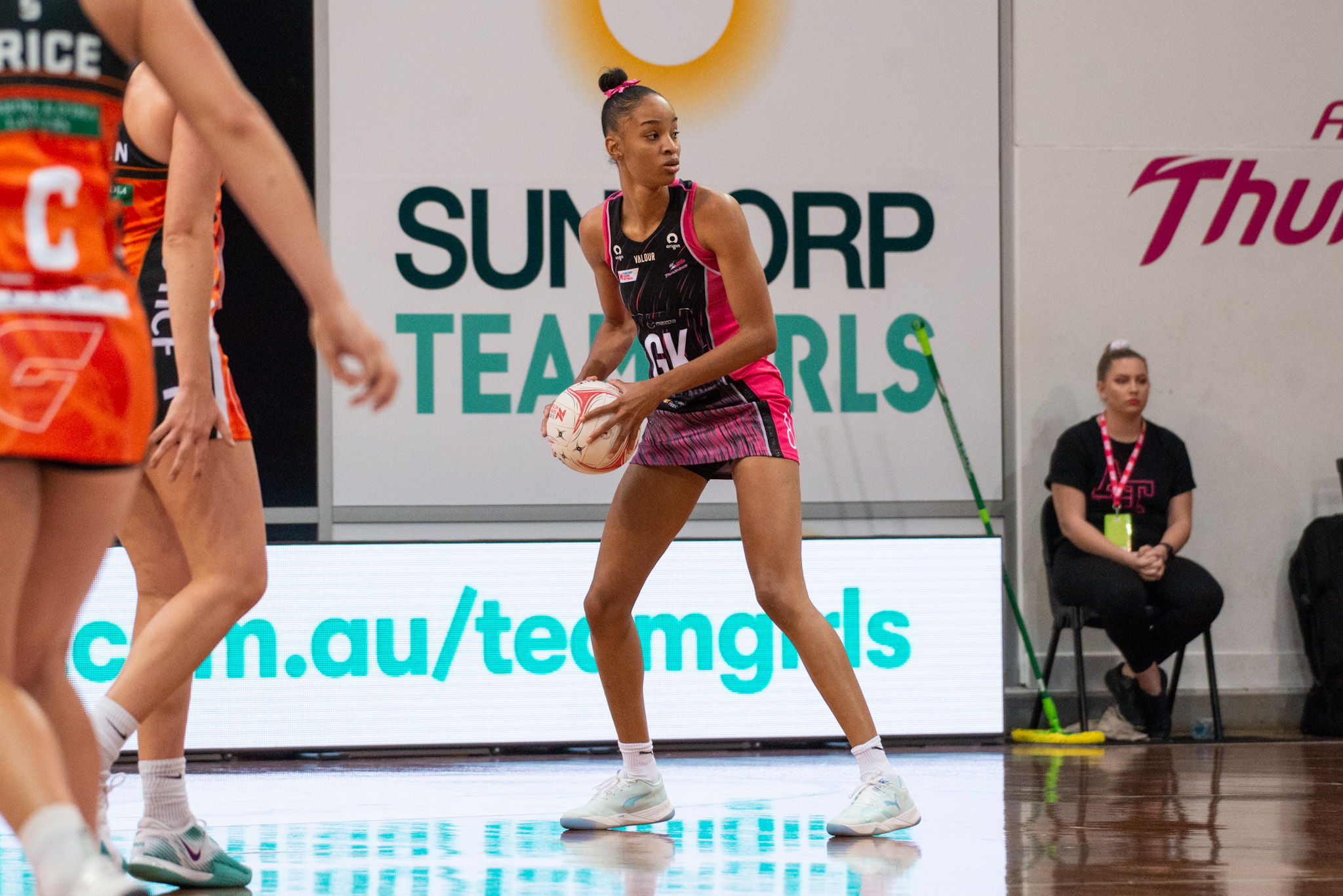 Shamera Sterling and Latanya Wilson have been with the Thunderbirds for a few years now, as they dominate in the defensive circle, but the off-season recruitment of English Rose Eleanor Cardwell (alongside former England assistant coach Tracey Neville) has been a huge boon for the Thunderbirds.
Cardwell, alongside Sterling and Wilson has brought her insight and experience from the international stage, and the pressure-cooker environment that it can be, to ground the Thunderbirds when the momentum is against them. There is little doubt that she will play a big part this weekend.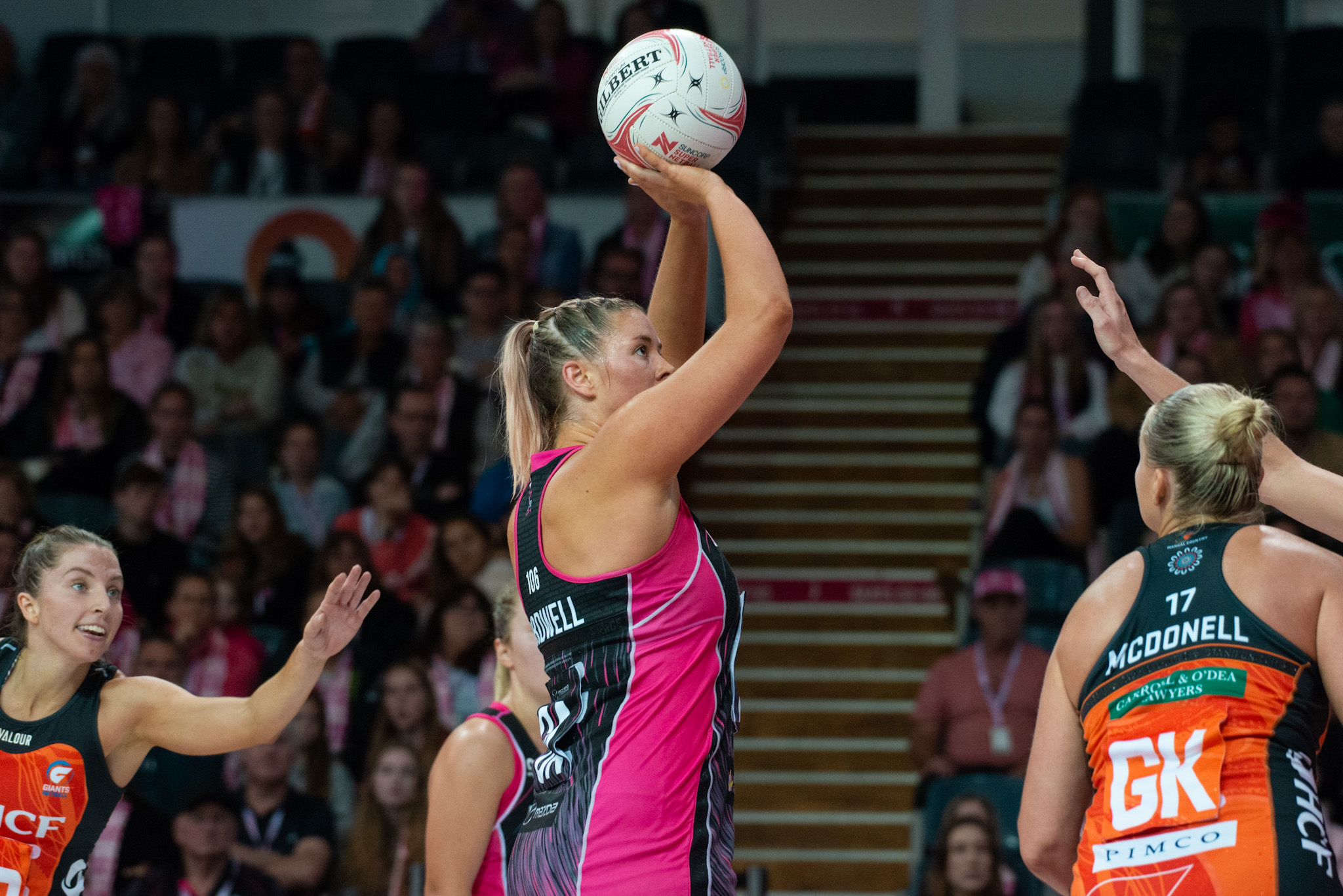 The NSW Swifts come into this grand final as the experienced heads, playing their third grand final in five years. They are not going to underestimate the moment or take it for granted, as Swifts coach Briony Akle said after the heartstopping preliminary final win last week.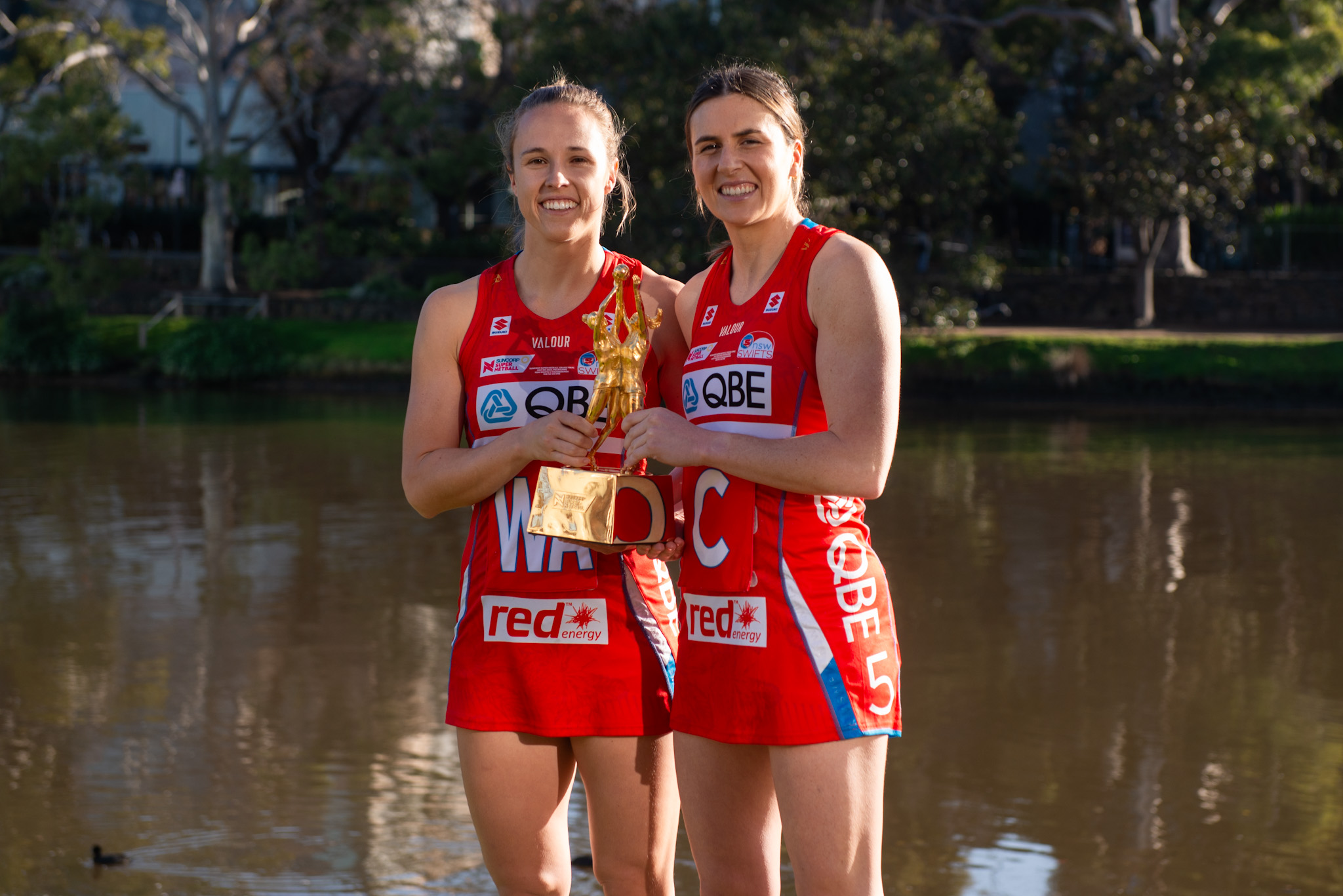 "I'm very proud, I think at the end of the game, I looked over across our bench and there was all the former Swifts standing there, cheering this team," Akle said.
"Knowing that legacy that these guys have had in Grand Finals and the success that they have, making any grand finals are a remarkable achievement, and I certainly think in this game of netball, where it is the world's best competition, I'm just really proud and grateful."
It's the Swifts' third chance after 2019 and 2021 to take home another Super Netball premiership, and the team has taken a calm approach for much of the year.
"It's been one of the things that the girls have said, 'Briony, don't stress about this because we go every second year' and I said 'We didn't plan that', but certainly having that experience will help us."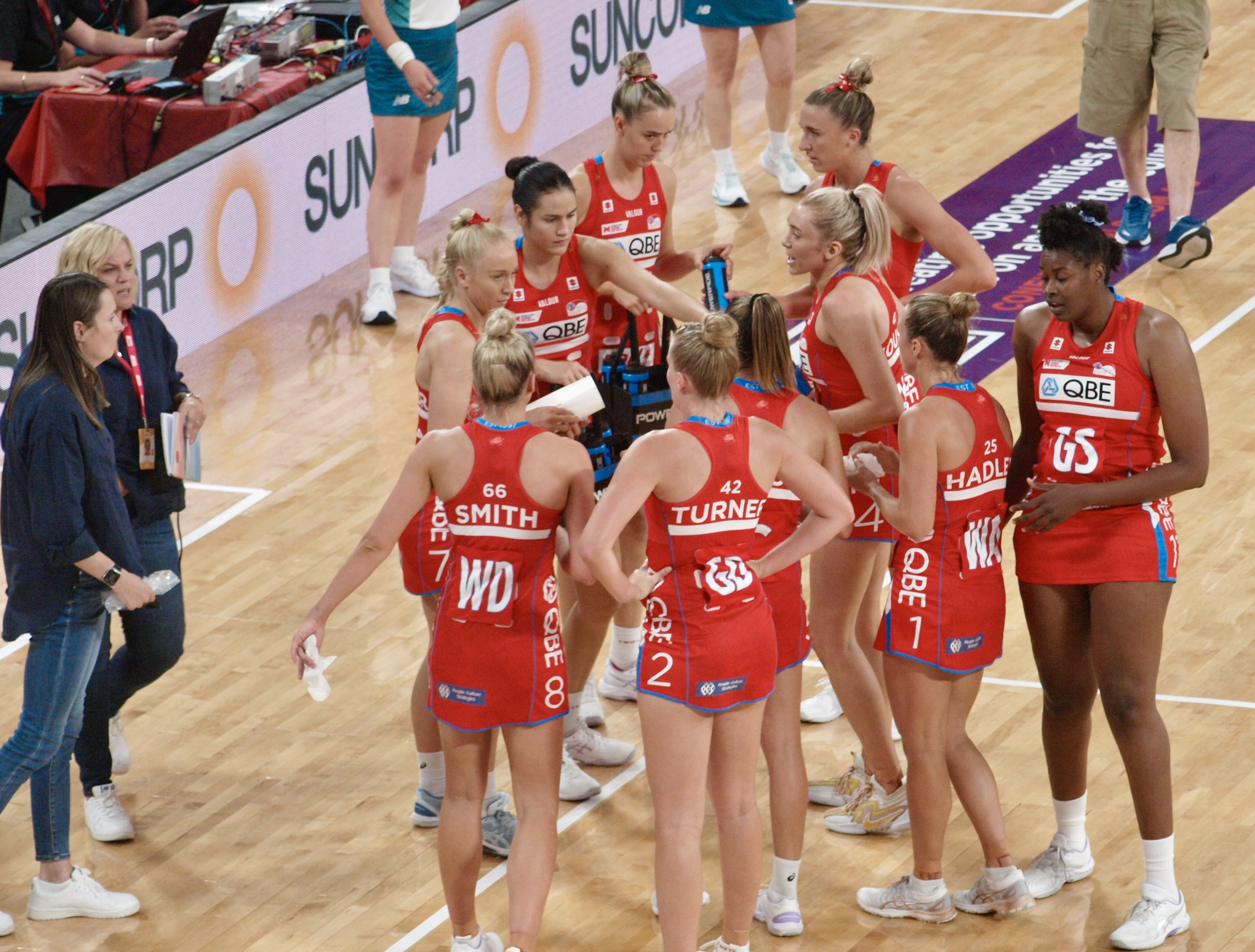 The Swifts also have a posse of South Australians, in Maddy Proud, Sarah Klau and Maddy Turner, who have all made their homes, and their names at the Swifts. They also have an English shooter of their own, in Helen Housby.
Housby, who has been a part of all three grand final campaigns, recognised the significance of the moment for the Swifts.
"It feels pretty surreal, obviously 2019 and 2021 hold some pretty special memories," Housby said during Grand Final week."We seem to like odd numbers, so hopefully in 2023 we can do more of the same.
"The core group has been together for such a long time now, that we just understand each other's game really well.
"That bodes well for a good championship team and with that comes good individual performances, and you need great players around you to perform at this level."