Spotify has launched a new in-app feature, Supergrouper, letting you combine up to five of your favourite artists into a supergroup.
According to Spotify's website, a Supergroup is a "music group consisting of artists who are already individually successful from a solo career or work within a different group or band."
Users can appoint 3-5 of their favourite artists to the positions of "the Lead", "the Lyricist", "the Wildcard", "the Up-And-Comer", "the Legend" and "the Producer" just to name a few.
And if you can't decide there is also a randomise feature which selects an artist based on your listening habits.
After creating your group, the platform will curate a personalised playlist of songs from your selected artists.
And don't forget to give your new supergroup a fantastic name to find them in your Spotify playlists.
You can do this over and over again with endless possibilities of creating supergroups and listening to their combined playlists.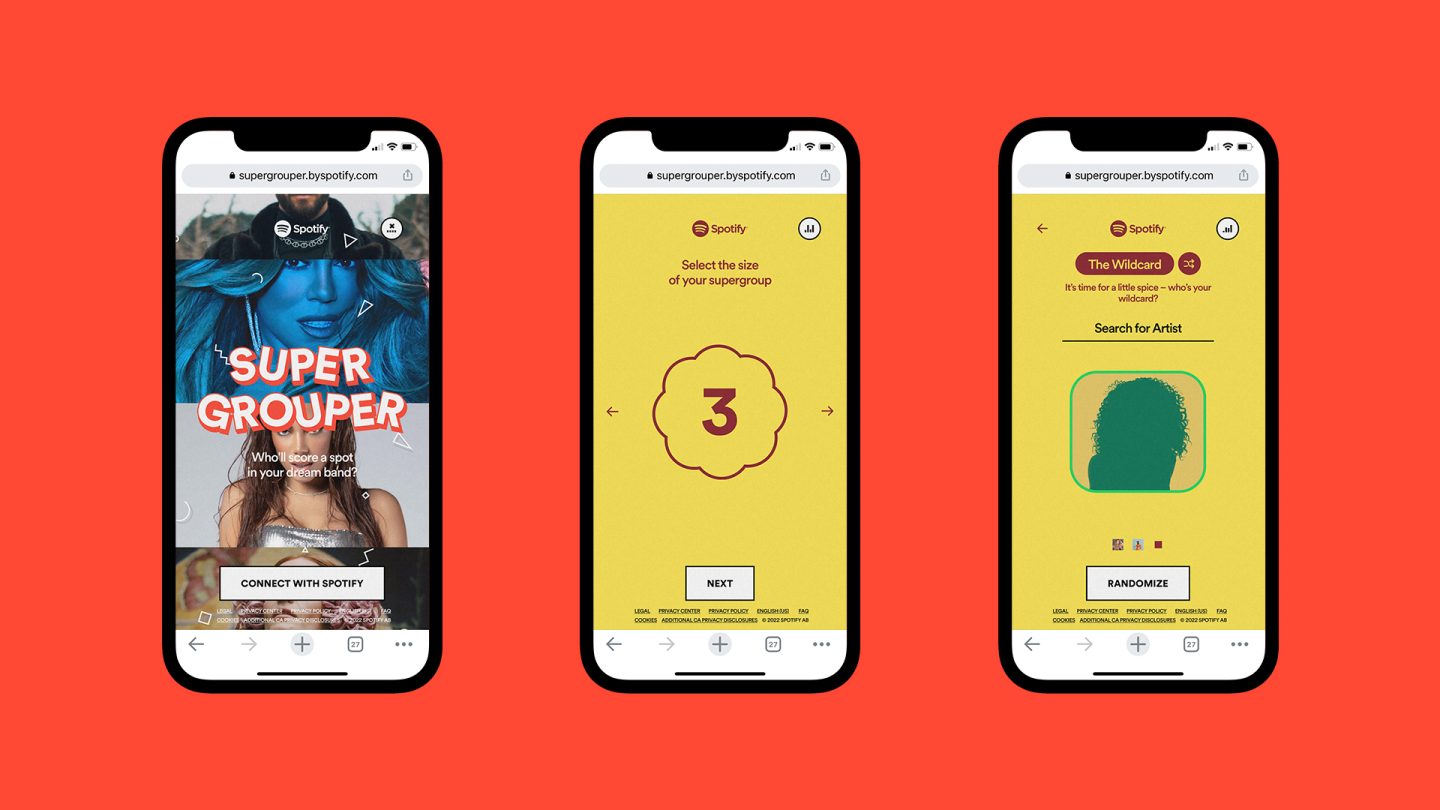 This feature is only available on mobile in the US, UK, Australia, New Zealand and the Philippines.
The newest addition to Spotify was inspired by the unlikely combinations that have topped the charts over the years, from The Gorillaz and Madonna at the 2006 Grammys to Aerosmith and Run-DMC creating "Walk this Way".
Some users have found this new feature disappointing as it does not mash songs together from the different artists, but simply creates a playlist with songs from those artists, which users can ultimately do for themselves.
Other users had a fun experience in appointing each artist to the many positions available and creating groups with their favourite artists.
The creation of this new Spotify feature is another attempt to stay in constant competition with Apple Music.