West Australian indie rock band Spacey Jane has released a new song and revealed the title, artwork, and release date of its second album.
Fans of the band woke to an email on Thursday morning, February 10, announcing thatHere Comes Everybodywill be released on Friday, June 10.
"We poured our hearts and souls into making this thing and absolutely can't wait for you all to hear it," the band wrote.
"Making an album is a special experience and we're privileged to be able to do it, the next few months of rolling it out are going to be wild – thank you for joining us on this ride."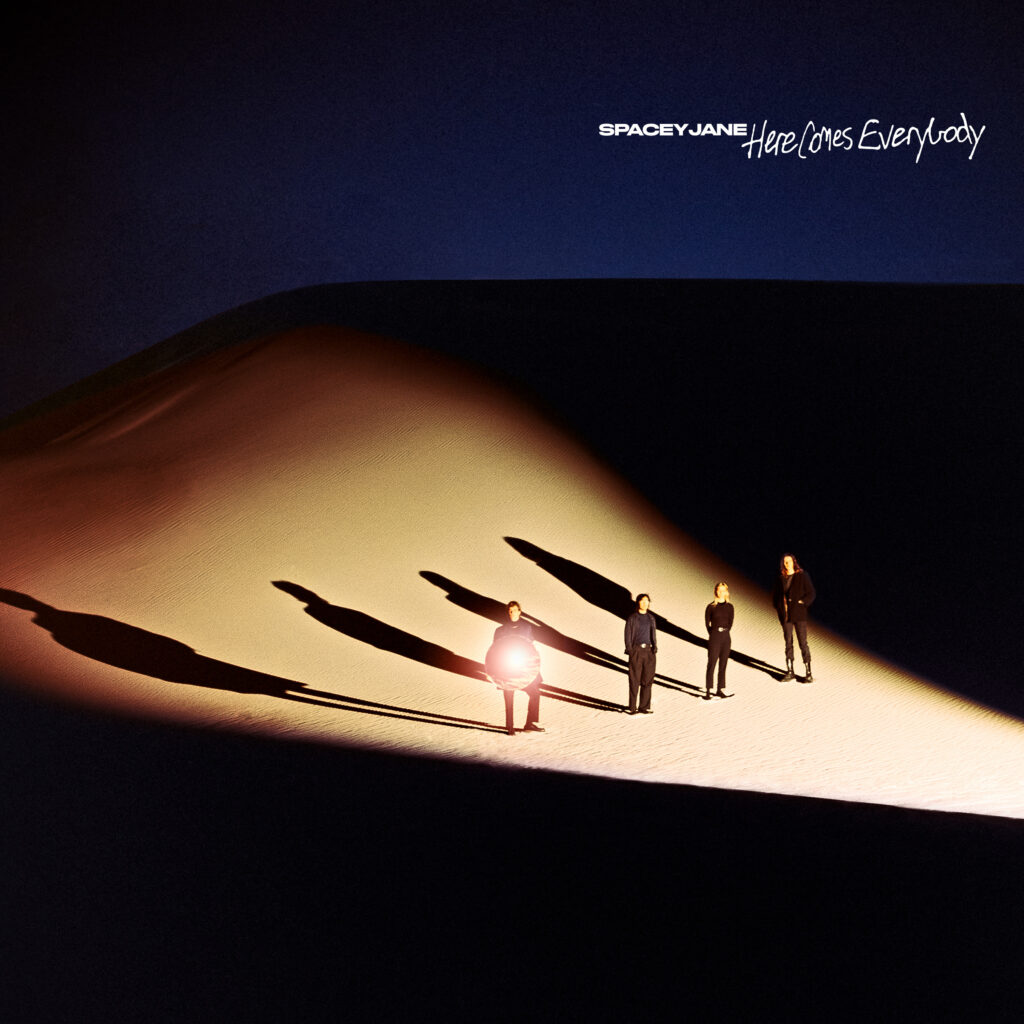 Not only did Spacey Jane reveal the album details, the band also announced a new single calledSitting Upwas available to listen right now.
"There'll be a music video, by Matt Sav, coming out this time next week, plus some exciting Australian tour announcements," the band wrote.
The song comes after the release of singlesLunchtimeandLots of Nothing, and is available on all streaming platforms.
The WA darlings have opened pre-orders ofHere Comes Everybody, with a range of vinyl and merchandise to choose from.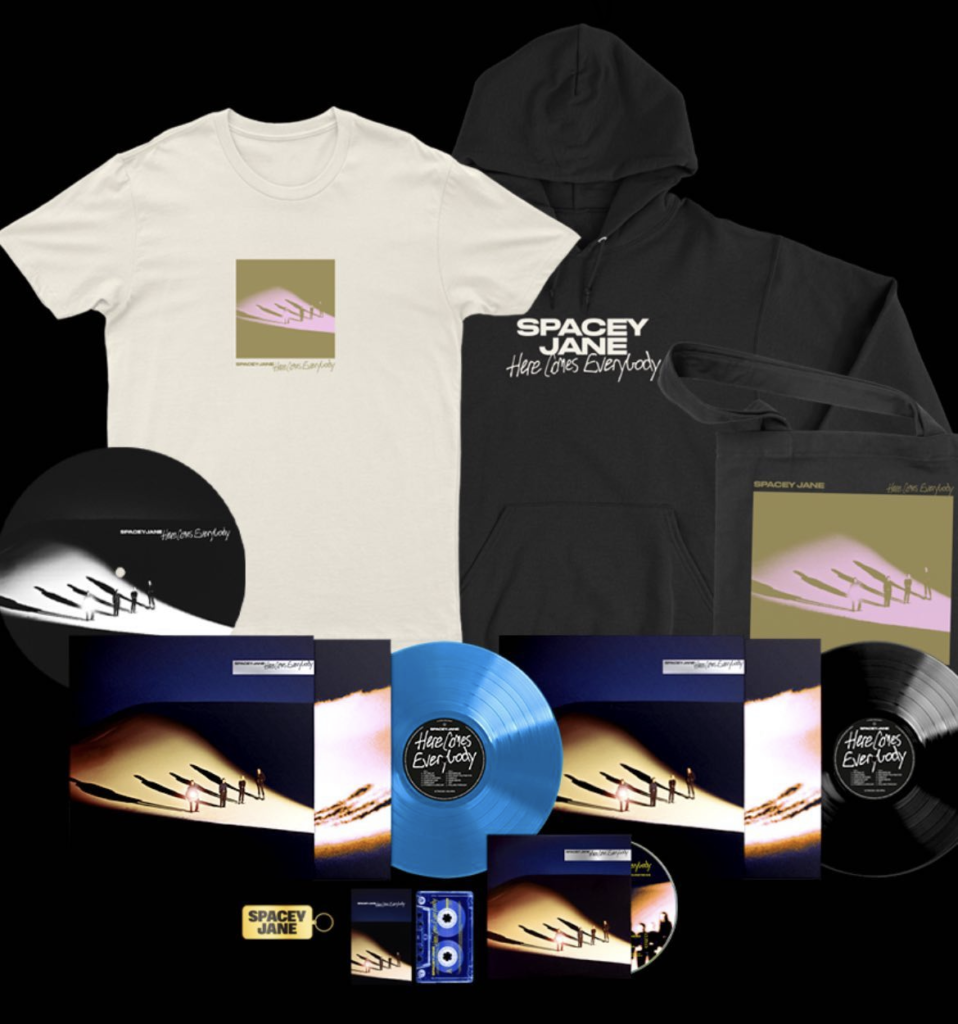 Merchandise on Spacey Jane's website includes blue and black vinyl variants, CDs, cassettes, a vinyl slipmat, T-shirt, hoodie, tote bag, keyring, patch, poster, and even a camping mug and a pink rodeo hat.
"The first 1000 (Australian) people who pre-order the record will have their names printed on an art card insert, that can be included in the packaging of each pre-ordered vinyl," the band said.
"Something to thank the day ones who we couldn't do this without - after all, it is calledHere Comes Everybody."
JB Hi-Fi also has an exclusive orange variant vinyl.