As Perth Glory's Liberty A-League season draws to a close, attacking midfielder Sofia Sakalis spoke toEdge of the Crowd's Ben Gilby.
Whilst the Glory missed out on Finals football on goal difference, it has been a hugely successful season for the Western Australian side.
Last time around, they failed to win a match and scored just seven goals in 12 matches. This time around, Alex Epakis' team won seven games and scored 20 goals despite only being able to play one home game and forced to spend over two months based in New South Wales.
One of the reasons for their progress this season was the early recruitment of a number of exciting young players. The 19-year-old Sofia Sakalis was one of these.
Sakalis made her debut in what was then the W-League for Melbourne City at the age of 15 after a run of superb performances for the Young Matildas.
The East Melbourne-born star takes up the story of her footballing journey.
"I began playing at 5 years old, however, I was kicking a ball since I could basically walk. My father was a coach when I was young and my older brother also played, so my love for the game began in the backyard with them.
"Due to a lack of girl's teams when I started playing, I chose to play in a boys team until the age of 13, being a part of a boys team was pivotal in my developmental years.
"Joe Montemurro offered me a train on position when I was 13 at Melbourne City, I was then offered a contract at 15 and was there until I made the move to Perth.
"I have also represented Australia at an under 17 and 20's level and played in overseas tournaments such as the Asian Cup which was an invaluable experience."
Making the move to the other side of the country at such a young age was a huge decision for Sakalis to make, particularly when she had been part of one of the country's most successful clubs.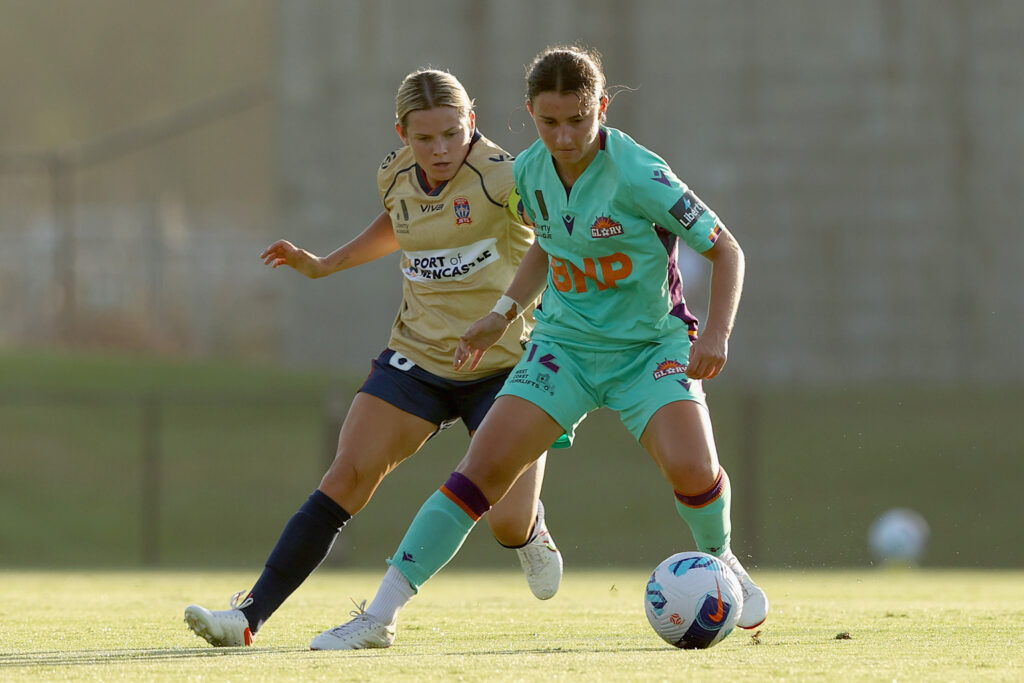 "There were a few reasons for making the move actually," the attacking midfielder explained.
"Firstly, conversations with my manager and discussions around the need to get out of my comfort zone to continue to grow as a footballer and as a person as we felt I needed a new chapter in my football journey.
"Of course, the big factor that enticed me to move was Alex [Epakis, Perth Glory head coach]. Through my conversations with him, I realised that the brand of football and his vision for the seasons ahead was something that I wanted to be a part of.
"Alex is different to all the coaches I have had in the past. He is very invested in each player; he is passionate and driven and since the first day of pre-season he has built a foundation that has created the great team culture that exists within the squad.
"Throughout all of pre-season, he also instilled in us important values that not only embody the style of football we want to play but also the club's philosophy, which has gone on to shape our performances and has formed the basis of our style of play.
It didn't take Sakalis long to realize that she had made the right decision to move West.
"One of my first impressions was how great the team environment was. It is evident that Alex's selection process in the off-season was a big contributing factor to the positive team environment that exists. We not only have great players but also great people.
"Within the team, we also have great depth, which throughout pre-season created a healthy competitive environment and enabled us as players to reach new limits through encouraging and pushing each other to improve every training session. Ultimately, it was the right time for me to make this move, I was ready for a new environment and a new challenge."
The teenager was joined at Perth by two other Victorians with international experience that she knew well - Alana Jancevski and Claudia Mihocic.
"It was definitely great to have both Claudia and Alana with me in Perth. Obviously, it was a big move and it was my first time living away from home so to have familiar faces whilst navigating this new experience was great.
"I was also fortunate enough to already know Susan [Phonsongkham] and Morgan [Aquino] from playing with them in Junior/Young Mathilda's and Lisa [De Vanna] too who I had played and trained within Victoria."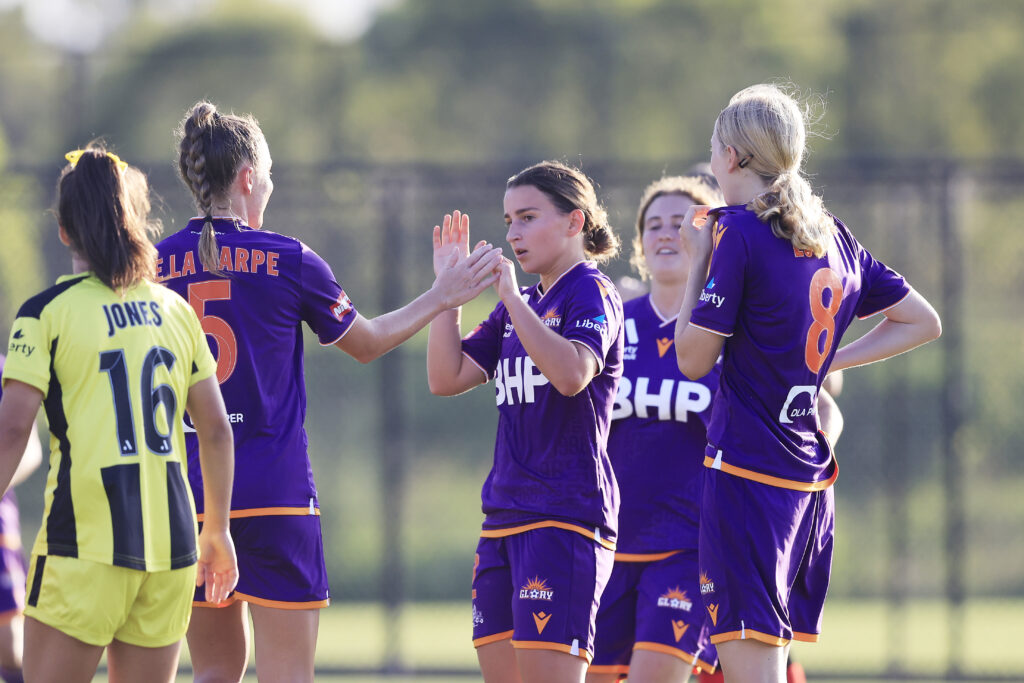 Sakalis' experiences with the Young and Junior Matildas are among some of the fondest of her embryonic career. She has a record of twelve goals in 8 games for the Junior Matildas.
"It is always an honour to represent your country and every time I got that opportunity, I made sure to make the most of it. Scoring goals and being able to help the team succeed was special and that squad was very talented, and many girls have gone on to play professional football here and overseas."
Perth's season has been full of hurdles - none more so than having to spend three months on the road based in New South Wales.
"We have been challenged a lot this season, it definitely has been difficult, all of us have been living away from home for an extended period of time and most of us have been working or completing uni remotely.
"We have also had many close turnaround matches and only played one home game in Perth. So, it's been a testing environment, however the performances and results we have been able to achieve despite not having everything go our way this season is a testament to our teams' strong character and resilience.
Despite all of these immense challenges, Perth had a magnificent season, only missing out on the Finals by the narrowest margin possible, goal difference after finishing level on points with Melbourne Victory.
"It has definitely been a successful season and the club, team, and players should all be proud of what we have achieved.
"I believe that every player in our team has their own story and has endured some sort of adversity in their past or in their footballing journey. These individual stories are what unites us and what makes us such a resilient and relentless team.
"The team this season has stayed focused through adversity and every time we have stepped on the field we have played for one another and the belief in the squad has been immense because if we are able to get results and put forth great performances through all these challenges, there is no limit to what we can achieve as a team."
With Perth Glory's A-League Women season now at an end, players now turn their attention to NPL action. Sakalis will soon be deciding which state or club to play for.
"I have a few options for the NPL season but I haven't actually decided yet what I want to do because I have been focused on concentrating on the current season and the upcoming games."
Whichever team gets the nineteen-year-old, they will be hugely fortunate. Sakalis will be an A-League Women star for many years to come.