Former Leeds Rhinos shooter Donnell Wallam has signed with the Queensland Firebirds as a replacement player for Romelda George who will miss the 2021 season while on maternity leave.
The Western Australian was invited to train with the Firebirds in January and has put in the hard yards to get that final spot in the Firebirds squad of 10.
Wallam's signing is also a history making one, making her the second First Nations player in the Suncorp Super Netball, alongside teammate Jemma Mi Mi.
"Sometimes I pinch myself because I just can't believe it. To be playing at the highest level in Australia makes me feel proud of how far I've come this pre-season," Wallam admitted.
"There was a lot to think about and consider and at times I thought 'nah I can't do it' or it wasn't the right timing. But I had lots of talks with my family and my WANL coach Lorraine Ward and in the end I decided it was the right choice.
"I was willing to take the risk of coming over on a temporary contract and I'm just so stoked that the risk has paid off for me.
"I just thought this is my chance to get my foot in the door with another SSN team so I need to really push myself and show them what I can do."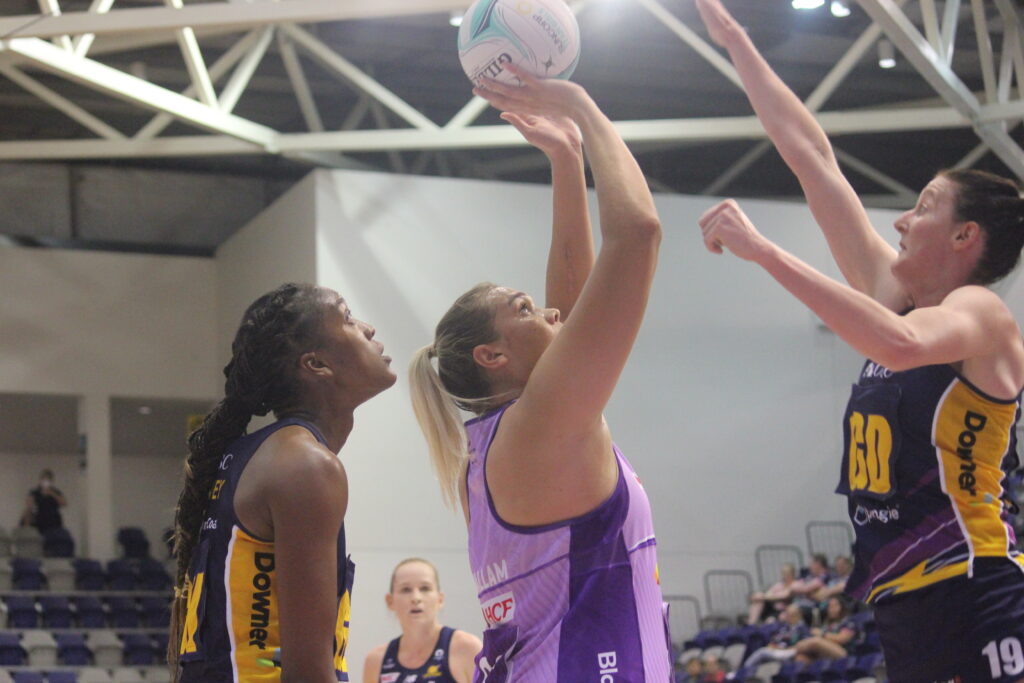 Wallam who is a proud Noongar woman, spoke of the significance of being the second First Nations signing in the Super Netball although isn't overthinking the milestone.
"Firstly, what an amazing job she (Mi Mi) has done and continues to do. I'm happy I can be there and help her take on that role and inspire more First Nations athletes to follow their dreams," she acknowledged.
"We had a few chats about it, and she's given me some great advice and insight of what it's like and I'm just glad we can both lean on each other for support now.
"Obviously we'd love for more Aboriginal athletes to be coming through the pathways, but I'm happy I can hopefully inspire them and to be doing it alongside Jemma who I've looked up to is just amazing."
Showcasing her talents in the Western Australian Netball League (WANL) and in England, she bursted on to the Super Netball scene in March at the Team Girls Cup.
Queensland Firebirds coach Megan Anderson described Walliams performance at the tournament as 'phenomenal' and said that Wallam's performance even exceed her expectations.
"I definitely had a smile on my face behind my mask that game," Anderson said.
"I knew she had special talents and I knew what she'd sacrificed to come over and she'd been so keen to get out on court, it was just so heart-warming to see her play so well.
"I expect her to continue to build across the season, she's a naturally gifted player with a great netball brain, so her physical presence and match fitness will just keep getting better and better. It's exciting to think about how far she could go."
Anderson lablled the beginning of the Western Australian's Super Netball career as a 'baptism of fire'. She said she is proud of the way Wallam has fitted into the Firebirds and the progress she has made since making the move.
"She is very level-headed and knows exactly what she wants. She's so keen to learn and become better and has this quiet determination and confidence that's just beautiful," the Firebirds coach said.
"She's impressed us all with her determination and she's such an intelligent player, you can give her direction and she will just go out and do it."
Wallam and the Firebirds will take to the court for their first Super Netball Game of 2022 on Sunday as they take on premiership favourites in the Melbourne Vixens at Nissan Arena.