It's no secret that musicians have struggled over the last couple of years as COVID-19 took over our everyday lives and musician Sanit Lane believes he has the solution with a world-first music platform.
Saint Lane was a successful hip-hop artist who had toured the world including South Korea as support for Rick Ross and produced his first EP with the producers of Kanye West. But after COVID hit and all of the work dried up he had to change his life and take up a full-time job as a disability support worker.
"Before the pandemic in 2019, I was making a full-time living from being a musician because I was able to play at least one show every week, and sell my merch, but because of constant Covid restrictions there have been no shows," said Saint Lane.
"It is extremely hard for Australian artists to generate income, especially when touring has been mostly wiped out over the last two years due to the pandemic.
"Almost every financial revenue for artists is non-existent now. There is no possible way to make money from music anymore.
"So, I created Silent Song Auction."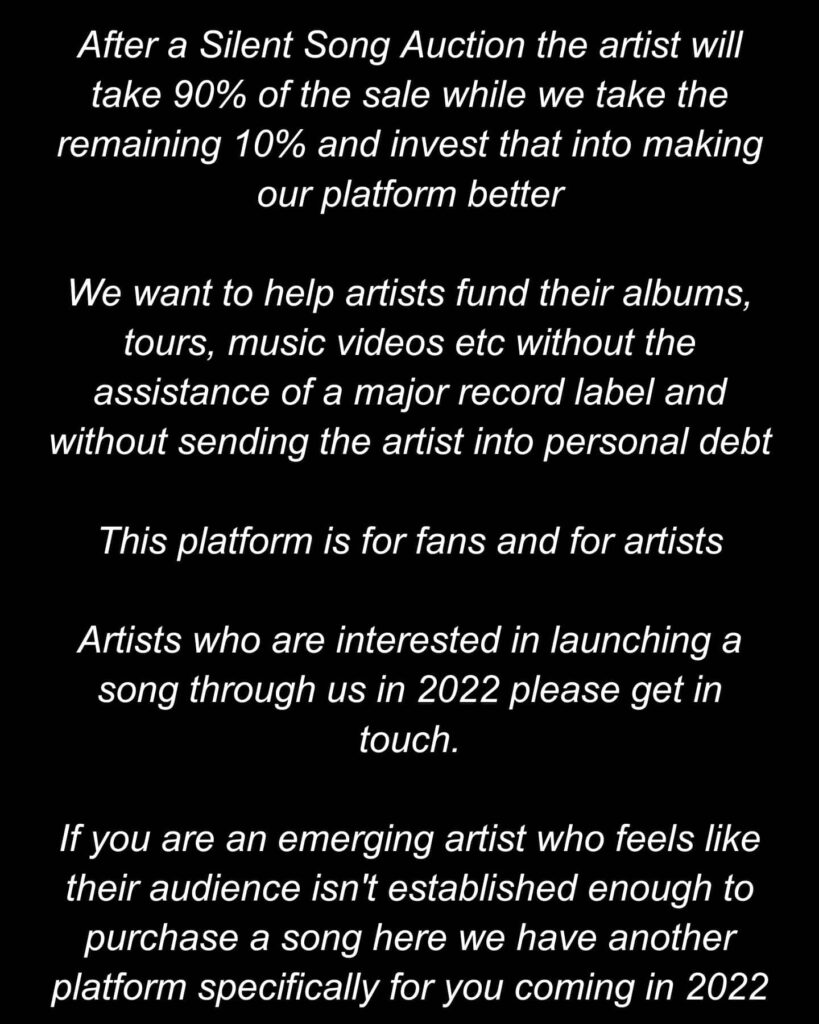 Silent Song auction will be an online platform that will allow fans to support musicians by bidding on the music in order to support the up and coming artists.
The person who wins the bidding will be given the IP rights to the song as well as the licensing and artwork which will be held in perpetuity. The successful bidder will also recover a Cameo style video from the artist essentially thanking them for their support.
"I came up with the concept of Silent Song Auction to support myself, but I also wanted to create a platform to help support other musicians," said Saint Lane.
"If a musician uses Silent Song Auction, they will receive ninety per cent of the sale, while we retain the remaining ten per cent to re-invest into the ongoing development of the platform.
"We want to help artists fund their albums, tours and music videos without the assistance of a major record label, and without sending the artist into personal debt."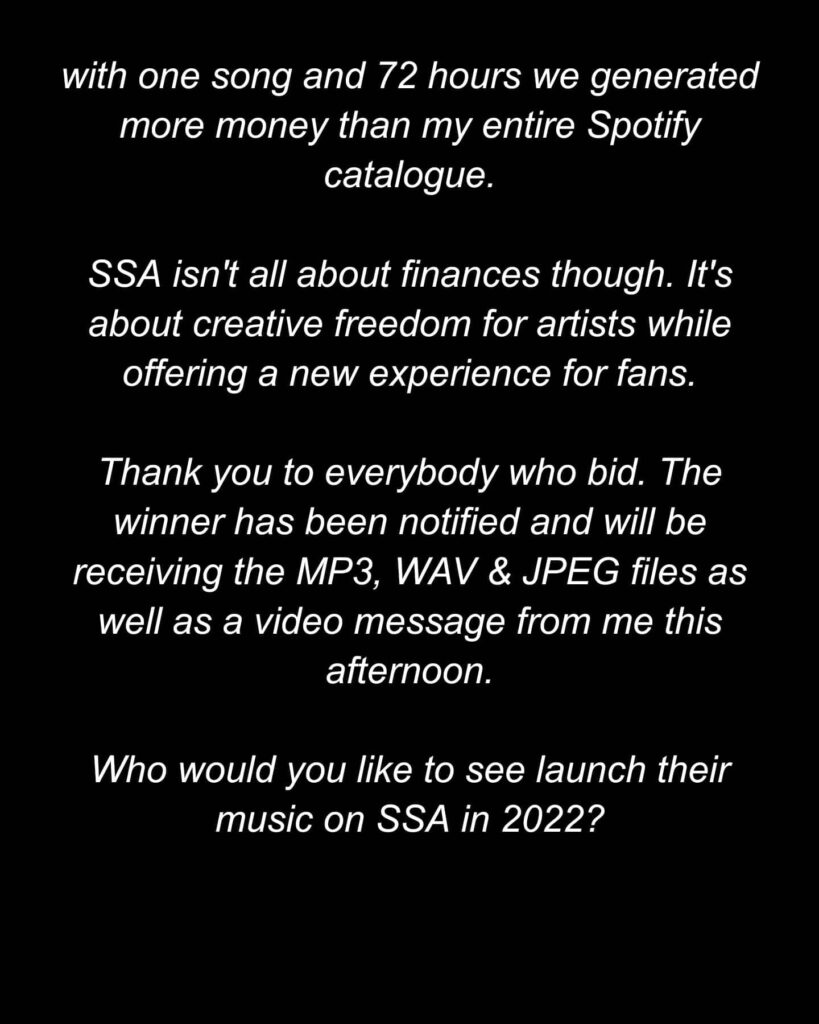 While there will be criticism around essentially selling off the IP rights to the music, essentially in the way Taylor Swift was forced to before she bought it all back. There is no doubt that a quick cash injection for up and coming artists should allow them to follow their dreams.
The platform is already well underway with the first song from Saint Lane called 'vulgar' being sold to $9,000.
"With one song and 72 hours, we generated more money than I ever made from my entire Spotify catalogue," said Saint Lane.
"I wholeheartedly believe Silent Song Auction is going to change the dynamic of the music industry and give back to the artist."
It's certainly an interesting idea and while it may not have huge sweeping changes to the industry yet, it's hard to predict where the music industry is going in the future.