A kelp water carrier, known to the Palawa, Tasmanian Aboriginal people as a rikawa, has returned to Iutruwita/Tasmania after its displacement in 1792. Rikawa were used to hold and carry water and were made from bull kelp, wooden skewers and plant fibre ties. It is one of the oldest surviving rikawa in a museum collection.
The significant cultural object, from the Musée du quai Branly - Jacques Chirac's collection -, features in the Tasmanian Museum & Art Gallery's new exhibition taypani milaythina-tu: Return to Country, which aims to facilitate the Tasmanian Aboriginal community's reconnection with Aboriginal objects found in institutions around the world.
The exhibition is a culmination of five years of collaboration between the TMAG First Peoples Art and Culture team and the Tasmanian Aboriginal people. The team has been in dialogue with communities to develop and deliver artistic and cultural exhibitions and projects.
"The rikawa are more than museum objects; they carry ancestral knowledge and presence. To bring the rikawa and other ancestral cultural material home to Iutruwita is an incredible opportunity for reconnection, healing and cultural revitalisation," says Zoe Rimmer, who is a Palawa woman and Former Senior Curator of First Peoples Art and Culture at TMAG.
"Equally, this is an opportunity to build respectful and collaborative relationships between the Palawa community and the international institutions that hold our cultural belongings."
Rimmer's artwork, niyakara (Bull Kelp Dreaming), which she created with her Aunty, Palawa woman Theresa Sainty is also displayed in the exhibition. It is being exhibited alongside Aboriginal objects from collections in the United Kingdom, France and the United States. Members of the Tasmanian Aboriginal community will have access to the items during this period.
"We are glad the Tasmanian Aboriginal community will finally have time to reconnect with the rikawa and the other important Ancestral objects on loan", says TMAG Director Mary Mulcahy.
As one of only two historic rikawa known in existence, its re-discovery and re-attribution makes it an important cultural artifact, made even more significant by the fact that they have both been returned to Country and are be displayed alongside one another for the exhibition.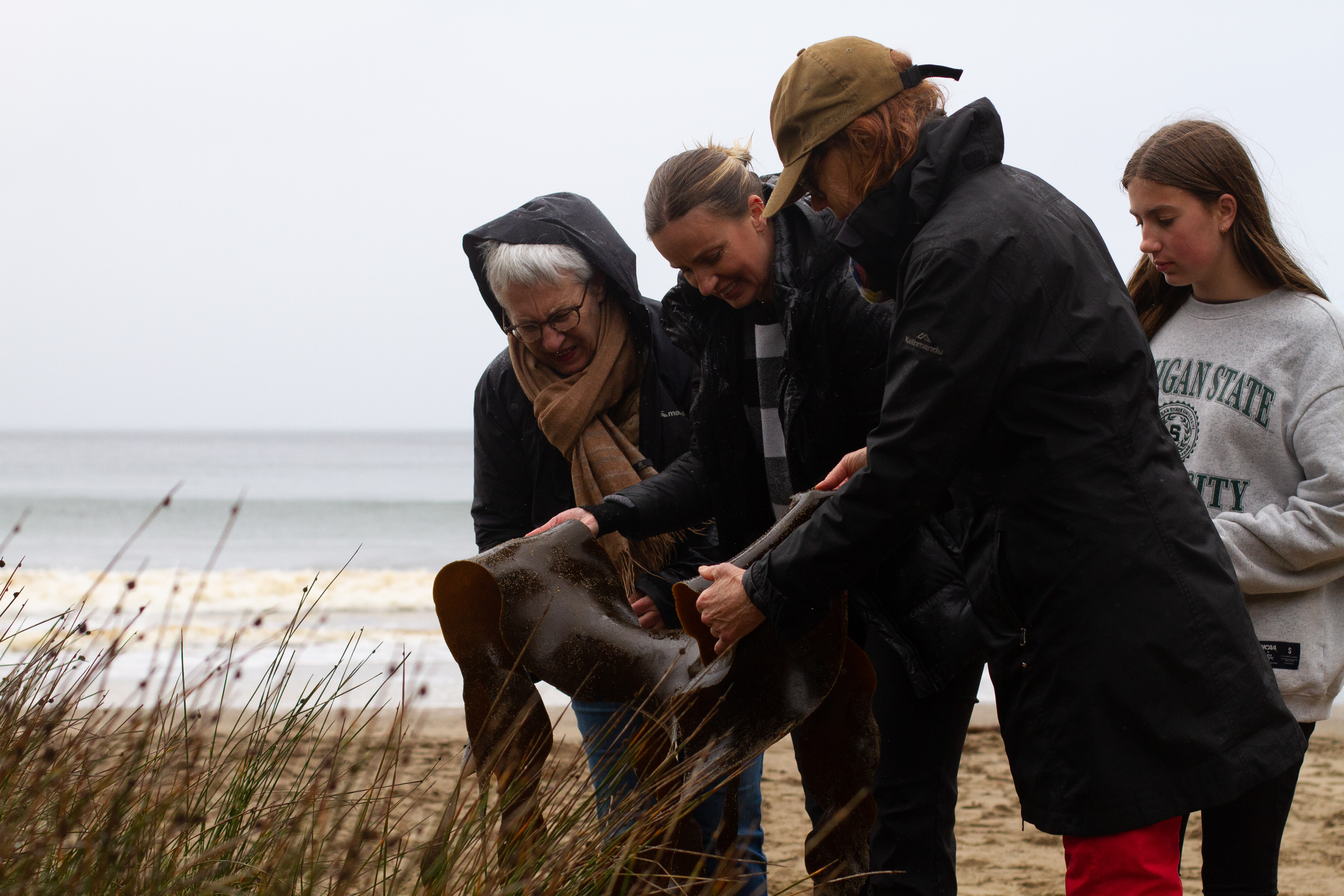 It was discovered in 2019 by Dr Gaye Sculthorpe, a Palawa woman and Professor of Cultural Heritage and Museum Studies at Deakin University. Dr Sculthorpe was working at the British Museum, which holds the second rikawa. At the time, the rikawa was miscategorised by the Musée du quai Branly, as being part of their African collection.
"It is the one of the most significant Aboriginal items in any museum collection and incredibly important for Palawa people to be able to see it on their Country once again", says Dr Sculthorpe.
After encountering a drawing of the missing rikawa from the 1890s Ethnographic Museum of the Louvre in Paris, she contacted colleagues from the Musée du quai Branly who conducted an extensive search, employing the help of international experts from different disciplinary backgrounds.
It previously belonged to a private collection in the early 17th century before entering the French public collections. It was subsequently progressively mislabelled over the years, with its materials and country of origin being misattributed as it was misplaced in various museum collections around Paris, before ending up at the Musée du quai Branly.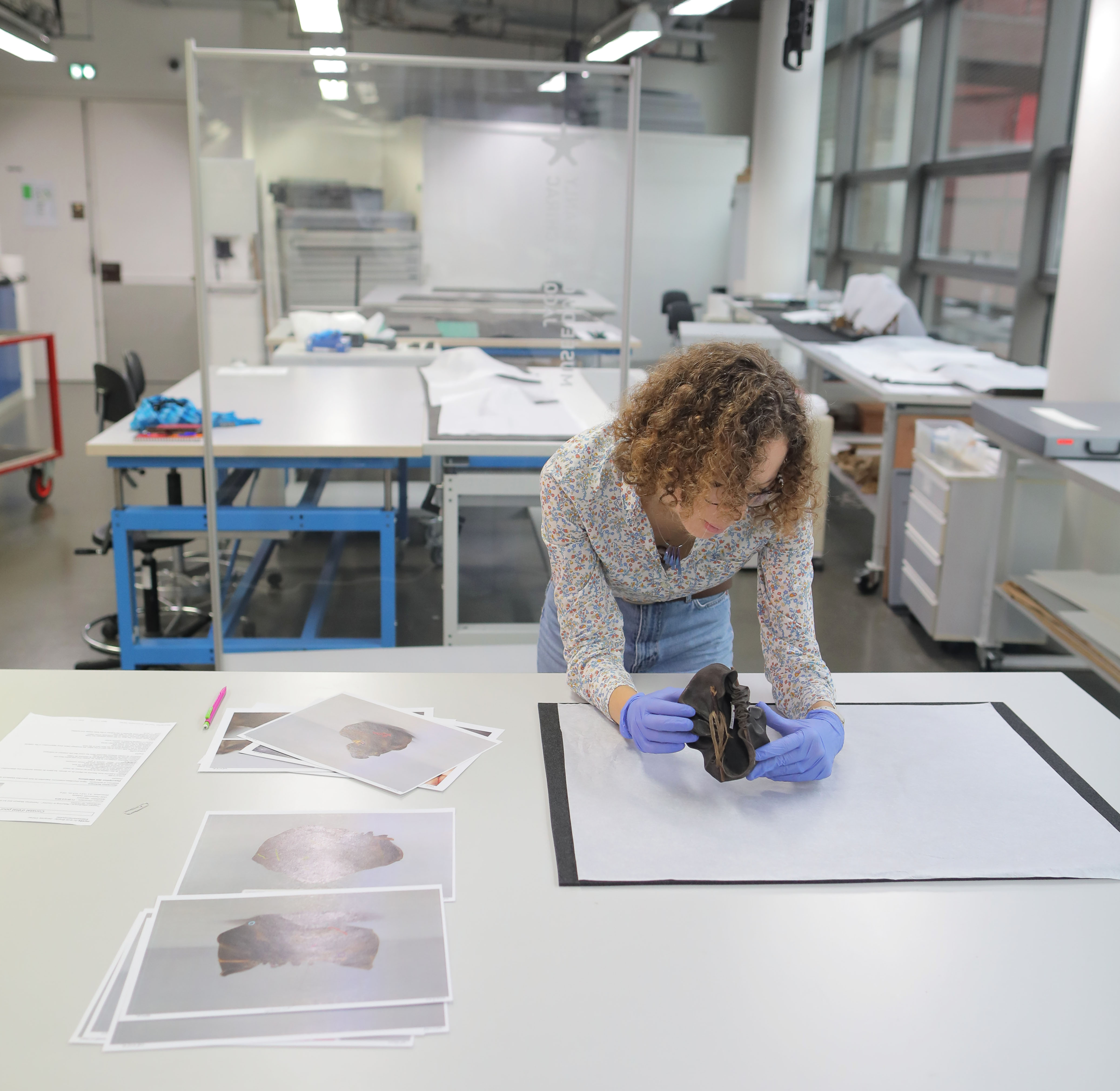 The rikawa was subsequently escorted from Paris by an entourage of curators from the museum to Tasmania. Commenting on the rikawa's journey home, Musée du quai Branly's curator of Pacific collections, Stéphanie Leclerc-Caffarel said, "It is astonishing to think that 230 years ago, a French expedition was here on these shores and they took the rikawa and brought it across oceans".
"Now, here we are centuries later in the same place as part of its return home. This kelp water carrier is a national treasure to France and a cultural treasure to the people of Tasmania. Who would have thought this small artifact could unite so many people from opposite parts of the world in such a remote place of Tasmania", she continued.
taypani milaythina-tu: Return to Country opened on October 1, 2022 and has had its exhibition period extended until May 7, 2023. The rikawa will remain on a two-year loan at TMAG, during which Tasmanian Aboriginal communities will have access to the artifact.
Restitution of cultural artifacts has remained a prevalent topic of discussion, spearheaded by the ramped up discussions surrounding the Benin Bronzes and the Parthenon Marbles.
Speaking on the issue, First Peoples Art and Culture curator Julie Gough states, "We hope that taypani milaythina-tu contributes to the pathway of future unconditional permanent returns."