Edge of the Crowd recently attended Sydney musician Hollie Col's show at The Leadbeater Hotel in Richmond. This isn't Hollie's first time in Melbourne this year, but it was her first show following the release of her second EP.
Melbourne was the third stop on a five-city tour of Hollie's EP Julia Stevens. Named after a fictional character of the same name, Julia Stevens follows the relationship journey between two women, further detailed in the album's visuals.
The album's accompanying videos, dubbed Julia Stevens Series, were both directed and edited by Hollie, displaying her other talents. Hollie often directs and edits her visuals, allowing for further creative control over her vision.
The newly relocated McDermott & North kicked the night off with their stripped-back set. Originally from Brisbane, the pair revealed that they had recently moved to Melbourne and were looking to grow their fanbase.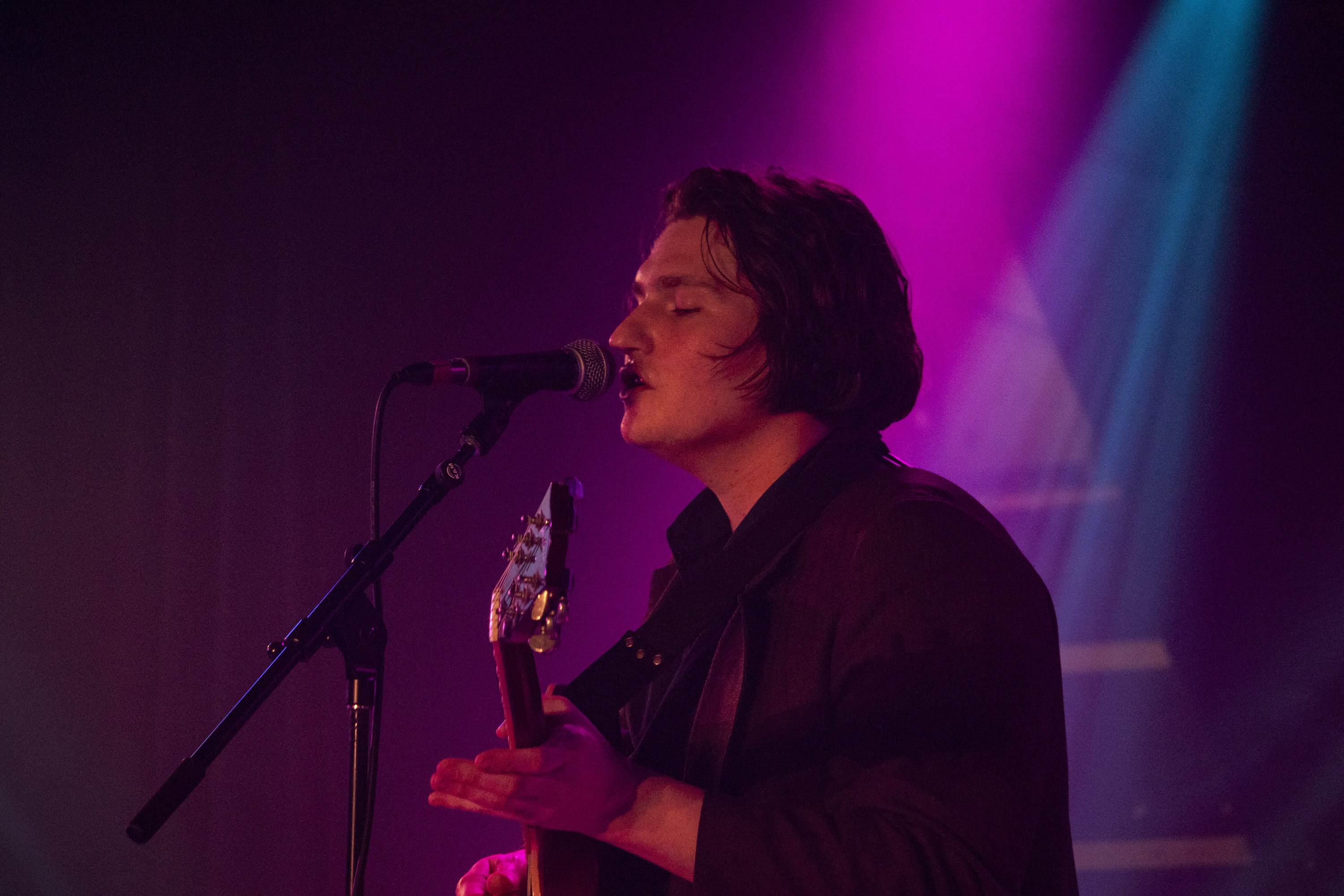 Their 2020 single Everytime (I'm A Little Bit Like You) set the tone for the rest of the performance, featuring overlapping vocals and gorgeous harmonies. During the set, Patrick McDermott and Rhys North took turns on lead vocals, with the other on complementary backing vocals.
Later in the night, Rhys thanked the crowd for coming early to see the opener — something he thought Melbourne was quite good at. Throughout the set, the co-frontmen made their appreciation of the crowd clear, adding an endearing element to their performance.
Along with playing songs that are "on Spotify if anyone fancies", the duo treated listeners to some unreleased songs including Elope and It Could Be You. Before they started each song, Paddy or Rhys often took the time to introduce each track, a helpful gesture for new fans.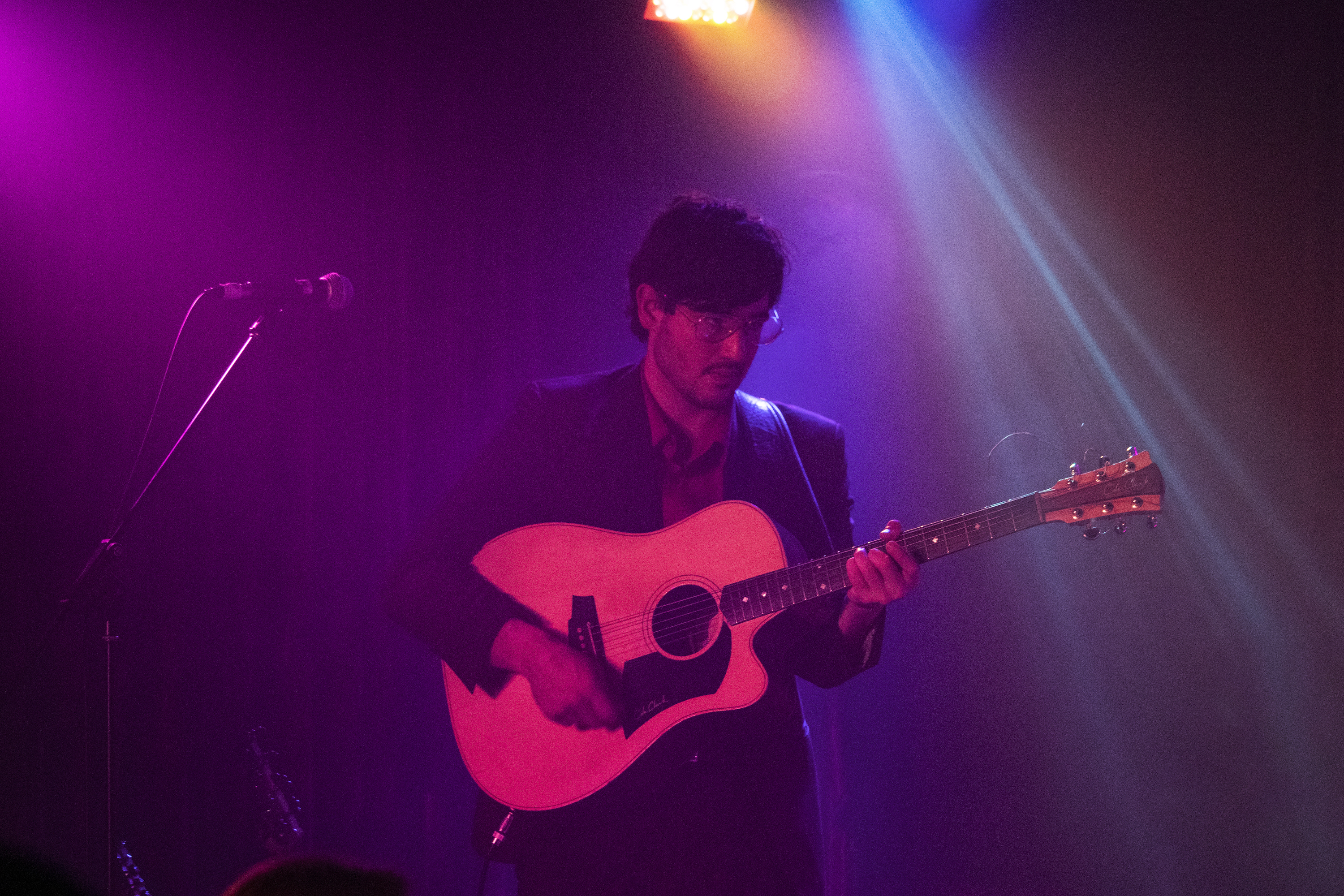 One of the standout tracks was February 2021 single Ally, which closed the duos' time on stage. The repetitive hook of "Ally, Ally, oh" is perfect for a crowd to quickly pick up and sing along to.
Everytime (I'm A Little Bit Like You)
Pearly Whites
Elope
Just Let Your Love Shine Down
Georgia
Money
It Could Be You
Broken Girl
All Good Things Come And Go
Telephone Lines
Sunshine Bank Holiday
Ally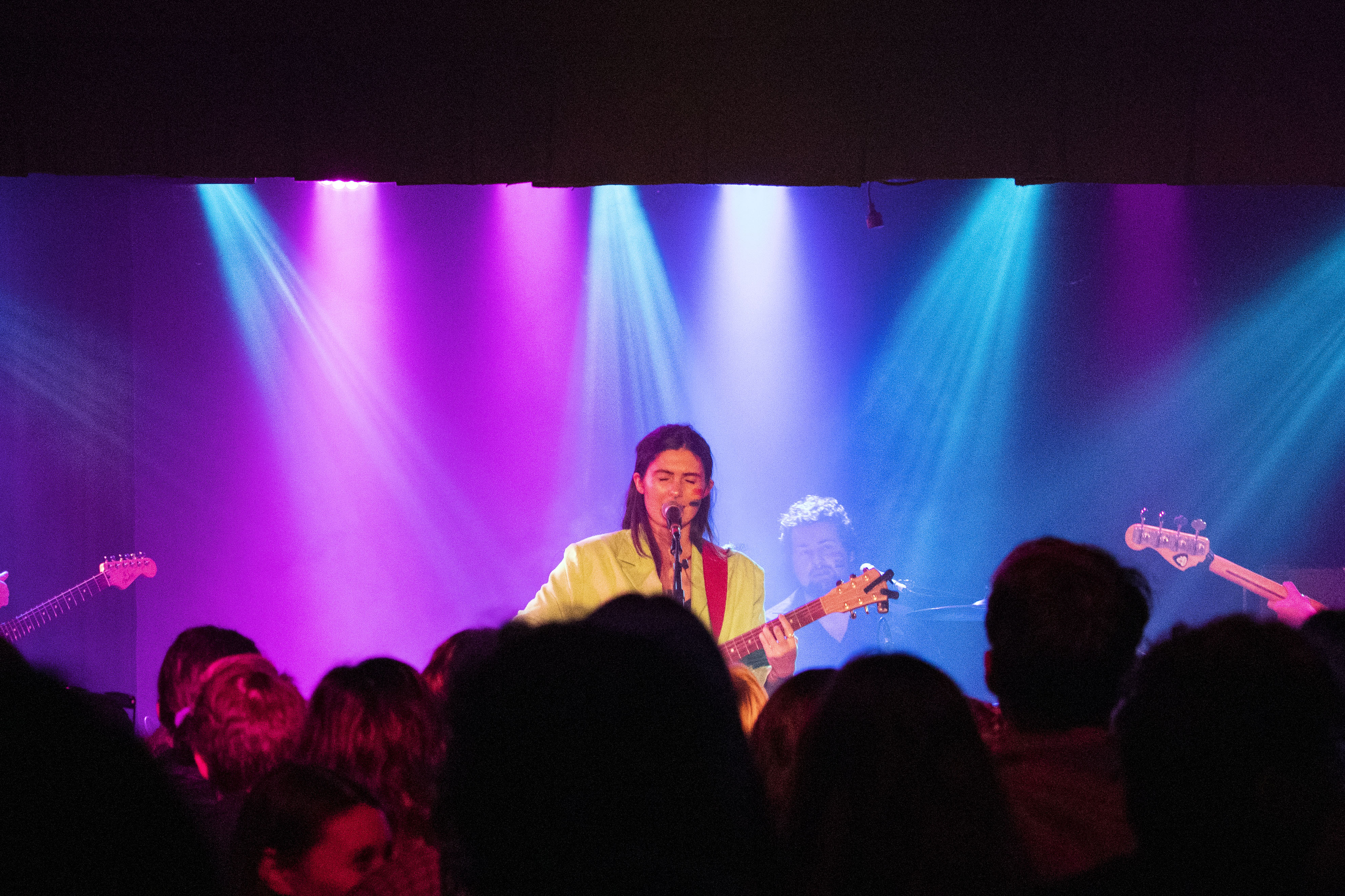 With her band on stage, Hollie Col made her entrance to the pre-chorus of her opening song Forgot to Love You. Fittingly, the track was also the first taste that fans had of her project Julia Stevens, released in 2021.
The crowd immediately matched the vibe, singing along passionately, particularly during the gang vocal portions of the song. Throughout the night Hollie and her band's joy was infectious, lapped up by the equally enthusiastic crowd.
In addition to performing the entirety of her new EP, Hollie pulled out some oldies including fan favourite I'm Not Calling. As they continued to do throughout the set, the crowd were eager to sing along. It was clear how well-versed attendees were when it came to Hollie's discography, showing how devoted they are to the singer-songwriter.
Halfway through the set, Hollie told listeners it was time to "slow it down a little," with drummer Ben Malone picking up the acoustic guitar. Before going into her next song, Hollie took the time to explain its content. "I don't think people talk about how hard it is to break up with somebody," she said.
"I had that experience of having to sit down and break up with someone that I cared about and loved, still. It's fucking tough! You feel like shit, you feel bad, and you're hurting yourself at the same time as hurting them.
"So I wrote this song about leading up to that conversation, that conversation playing out, and it's called How To Break Up."
Fans of Hollie's will know her love for Taylor Swift, so it was only fitting when she performed a mashup of "dad" Harry Styles' Boyfriends and Taylor's Last Kiss. This delighted the crowd, particularly when Last Kiss came into the mix.
The final track of the slowed-down portion of the set was Lightning, with a build perfect for bringing the mood back up. Fans of Taylor Jenkins Reid's 2017 novel The Seven Husbands of Evelyn Hugo will notice a connection to the song - particularly in the line "Knew I was losing you in a little green dress."
Just before the band started Seasick, a fan offered their phone to Hollie, where a sick friend was on FaceTime. During her performance of the song, Hollie sang to the fan, putting the camera on her bandmates as well.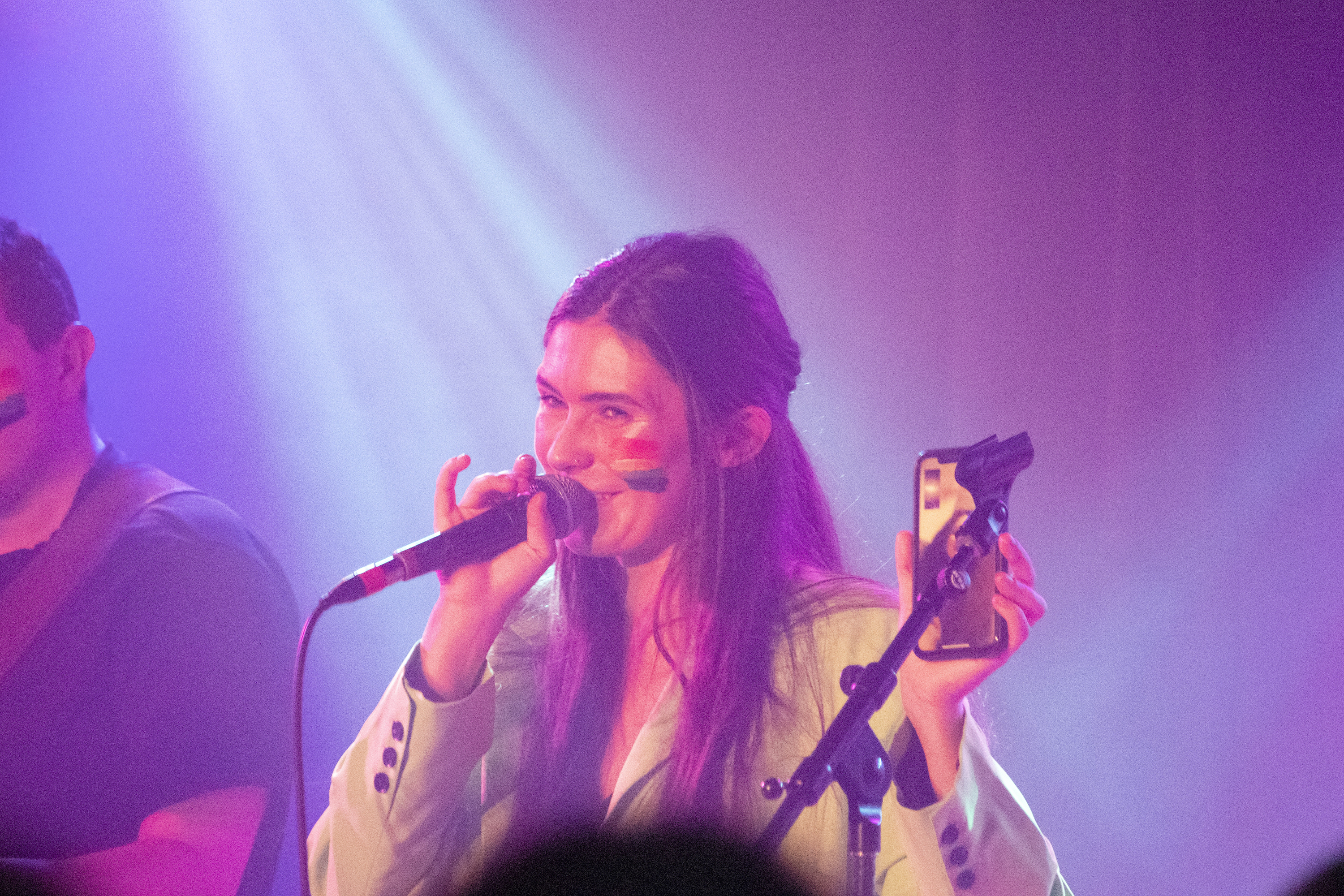 When it was time to play standalone 2019 single Unholy, Hollie told the crowd it was singalong time, asking those who knew it to join in. This continued into EP title track Julia where Hollie danced around with her band, sans guitar. Hollie continued to match the crowd's energy, despite it being two hours past her 8:30 bedtime, something she had told the audience earlier in the night.
As the show began to wrap up, Hollie took the time to introduce her bandmates, who also had pride flags painted on their cheeks. As each member was introduced, they took the time to perform a solo on their respective instruments, a sweet touch to close with.
After she closed with her most-popular track to date, Let Yourself Down, the audience was quick to begin its cries for one more song. When Hollie reappeared, she admitted she initially didn't have plans for an encore, deciding to perform another track from her 2018 EP. Hollie confessed to the audience, "I haven't played this in a while, so just smile along if I fuck it up."
The crowd helped Hollie along throughout Passenger Seat, including the clicks featured in the studio recording. Hollie got most of the way without mishap, skipping to the chorus when she forgot some of the lyrics. Her band didn't seem to miss a beat, proving that the four had a good connection on stage.
Following the show, Hollie took pictures and spoke to fans at the merchandise table. This clearly meant a lot to both parties, with Hollie confessing it was not lost on her how "cool this is" earlier in the evening.
Forgot to Love You
Textbook
I'm Not Calling
She Knows
How To Break Up
Boyfriends/Last Kiss
Lightning
Seasick
Unholy
Julia
Let Yourself Down
Passenger Seat (Encore)
Hollie has two remaining shows in for Julia Stevens, returning to Sydney on July 8 and Perth on July 16. Fans can also catch her at ValleyWays in September, a festival created by fellows Australians The Rubens.