The Adelaide Crows' defence has put on a spectacular run this season, holding opponents down as they have gone on to host the grand final against the Melbourne Demons today.
Sarah Allan and Marijana Rajcic have been key pillars to the Crows' defence this season. The Crows have held sides to an average of 16.4 points per game in games they have won.
If the Crows are going to win today's grand final, and claim another AFLW premiership, it will take a strong defensive performance to slow down Melbourne's stars like Tayla Harris and Daisy Pearce.
Rajcic, speaking ahead of the grand final, is confident that her teammates will be able to do that.
"As a whole backline we're not solely focused on one-on-one match-ups, but we want to work together as a team," Rajcic said.
"I'm sure Chelsea Randall, Chelsea Biddell, Sarah Allan they'll all kind of rotate through that key tall forward match-up [against Harris].
"Again, as a backline, we're not solely focused on one player we want to work on and work out what do their team like to do, how do they want to enter our D-50? So that's also not just player-driven, but just as a whole team, team defence."
The backline will be working to slow Harris, and her teammates, as they roll through the matchups. As a group, the Crows have succeeded in that, including a preliminary final over Fremantle last week.
"I think as a whole, we've been pushing that we want to be playing our best football come finals - that's where the real hard games happen. So, I think for us just leading into it, as a defensive unit, we've been working in which, week in week out, what can we do better?
"How can we get better, and as a whole team? We play whole team D, so everyone's been doing their part, playing their role, and hopefully, it leads into this week."
Rajcic also believes that the past will fuel the Crows after they experienced the heartbreak of losing a grand final last year.
"I think if you've learnt how to, if you've lost, and you've felt that pain it's definitely a good push for more and more, but I feel as though you can kind of look at it both ways - success, but if you've never felt that loss I don't think you really, truly understand how something special winning a premiership is.
"So I'm taking both into it and hopefully a bit of last year's hurt and the success of 2019 can steer us into the history books."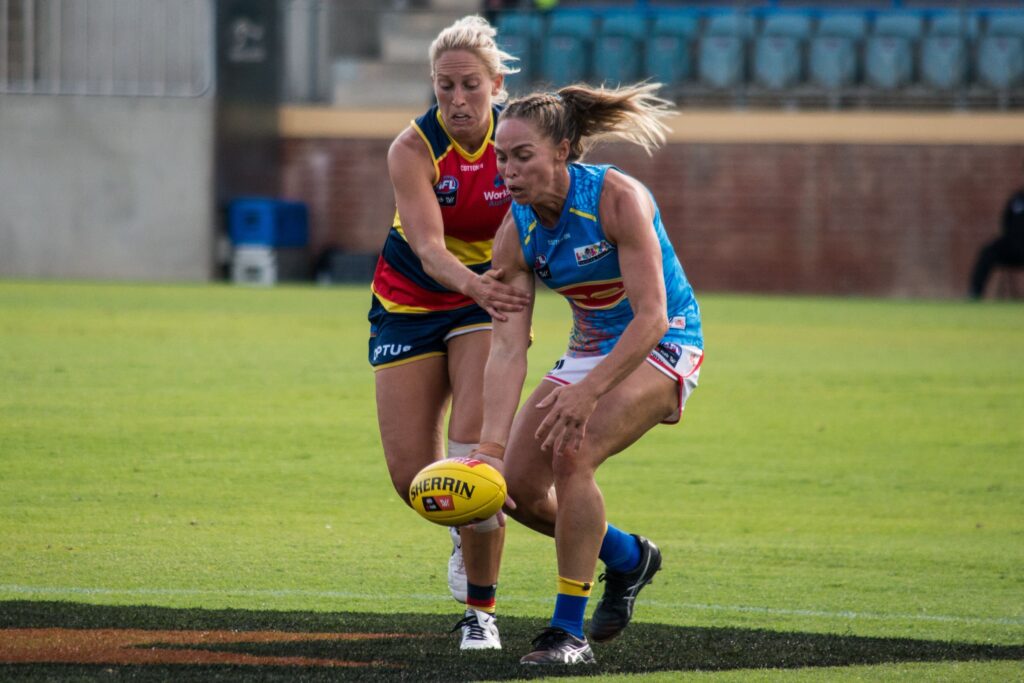 One of the big keys for the Crows' defence is Chelsea Randall. In five matches this season, Randall's statistical output is the worst of her career. Despite that, she is playing a more important role than ever, as the glue in the defence.
"She's an unbelievable athlete, she's the heart and soul of this footy club and our team and to see her play with the freedom that we all love and want to watch Chelsea Randall play with, is awesome," Rajcic said.
Racjic wasn't the only one singing the praises of Randall. Fellow defender Sarah Allan was also full of pride about playing with Randall.
"It's amazing to have her back, and like you would have seen on the weekend, she just fits right back in," Allan said.
"Even just her tackle to start the first quarter and that impact that she has, it's awesome to have her back. Obviously, it was a great experience this season [captaining], but yeah, definitely happy to have her back."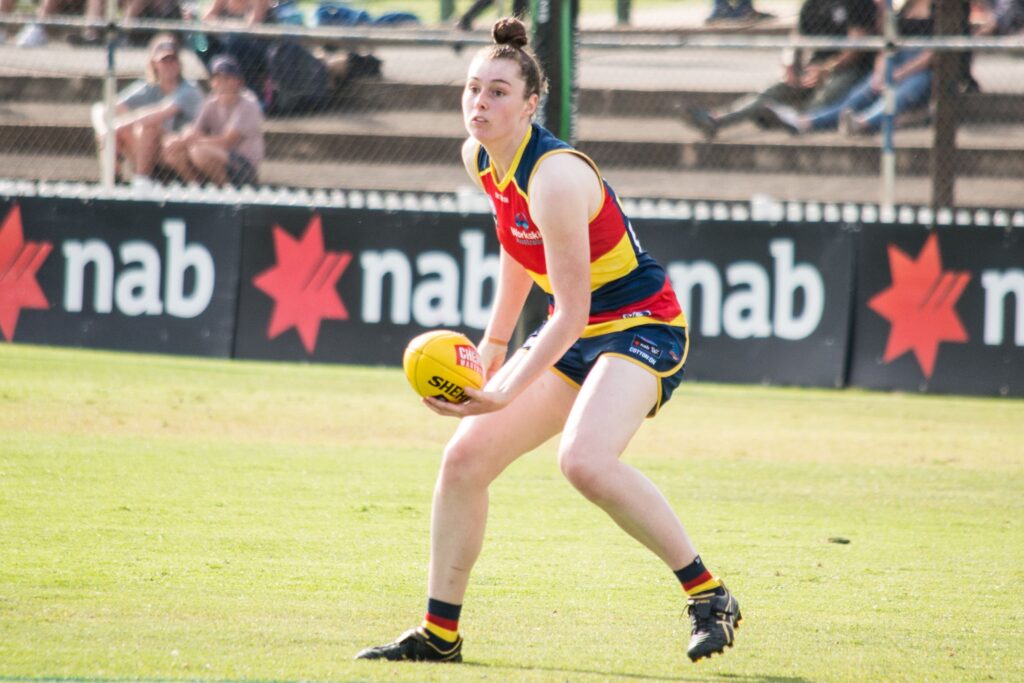 Allan has been at the Crows for both of the premierships that the club has won. She believes the experience the team has will stand them in good stead this weekend.
"I would hope it helps us a bit on the weekend, and hopefully that can definitely play a part.
"Obviously we're a different team, every year has been a different team to play the finals, and we've got new girls as well in the team that have never experienced it before - hopefully, we can get around them and support them. But hopefully, we use our experience and really bring it from the first bounce."
"I think it's even just the build-up through the week, just the excitement and I think hopefully because we've experienced it before, we can just sort of put that to the side and really put our best selves forward out there.
"I definitely think just coping with all the pressure and everything, it can be a big build-up and a lot going on, but at the end of the day once the ball bounces, it's just another game, and you've just got to play it."
Allan will be looking forward to that moment when the ball bounces.
So will Rajcic. She will see the game for what it is, a spectacle, as well as a climax of the season.
"I think it's just a great spectacle, having Melbourne Demons and Adelaide Crows. Both sides have been at the top of their game all season. So I think it's going to be a really, really good fight and a really, really good showdown.
"Hopefully we can get as many people there. I know that 2019 was unbelievable, loved every minute of it, so hopefully, we can maybe re-enact that day.
"It would be unbelievable [to get 50,000 again]. Last week there was a European Champions League women's game in Spain, there was 93,000 people going.
"So to know that we hold, well did hold the record at that time in 2019, and then obviously with the Cricket a few years back, last year I think it was, but hopefully I'd love to see as many people there supporting women's sport and women's footy."
The 2022 AFLW Grand Final between the Adelaide Crows and the Melbourne Demons starts at 12:30 pm today at Adelaide Oval.