Presented by Untitled Group & XIII Touring, punk band PUP has announced dates for the Australian leg of their tour.
The band will be going to Adelaide, Sydney and Melbourne in July, and will also be playing at Splender in the Grass in 2022.
It comes as the band's singleTotally Finewas released on Tuesday, which features Mel fromCasper Skullson vocals, with Sarah fromIlluminati Hotties, Kathryn fromNOBROand Erik fromRemo Driveon the gang vocals.
RELATED STORIES
EDGE OF THE CROWD BOOK CLUB– MARCH: BAD BLOOD
THE BATMAN'S GENIUS IS SETTING IT IN YEAR TWO OF THE CAPED CRUSADER'S CAREER
ANIMATION WRITERS PUSH FOR FAIR PAY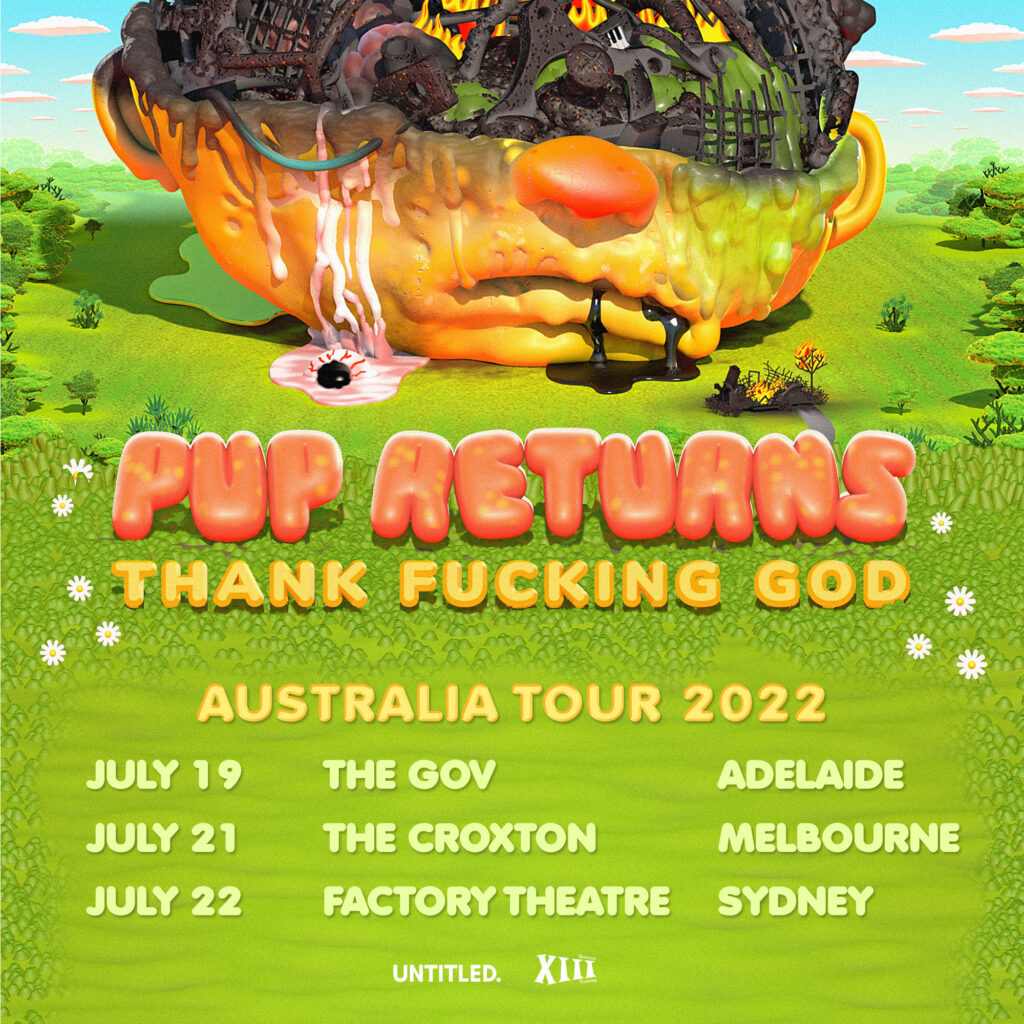 PUP will return to Aussie shores in July (Photo: Supplied)
The Toronto based band will also be releasing their highly anticipated fourth albumTHE UNRAVELING OF PUP THE BANDwhich will be released on April 1st.
PUP is well known for bringing good vibes to any shows and after a long hiatus, their return to Aussie shores can't come soon enough.
Pre-Sale tickets for the tour will go this Thursday at 12:30 pmAEDT, fans can sign up for pre-sale accesshere. General public tickets go on sale on Friday at 12:30 pmAEDT