Peter Bol is now a three time Australian champion over 800m, after running away with the win at the Australian Athletics Championships in Sydney last weekend.
Bol captured hearts across Australia and the world, when he raced his way into the Olympic final in the 800m at Tokyo, becoming the first Australian man in a generation to do so.
For Bol, the race was exciting, but the impact that it had around Australia was what blew him away.
"You can usually measure performance by times and PBs and by titles," Bol explained.
"But the impact around the world and around Australia was really hard to measure. After Tokyo, you could see the impact that we had, to all communities around Australia at such a hard time.
"It's been unreal, its been amazing, that you can have so much impact in a two lap race, so time is priceless, so you have to keep using it."
Bol missed out on an Olympic medal, finishing fourth after leading out the race, and breaking the Australian record.
At the Australian Athletics Championships, Bol tried out the same tactics, with a different result.
"It's that confidence I have built, I knew they were going to be there, and I just knew I wanted to kick away at the end, that was all part of the plan. If I wanted to kick away, I would have to run through a 51 or a little bit quicker than that.
"These guys are good athletes, they're professional athletes, and Australian middle distance is kind of amazing at the moment, so we can't take anything away from them - we have three Olympians in that race, so that's pretty cool."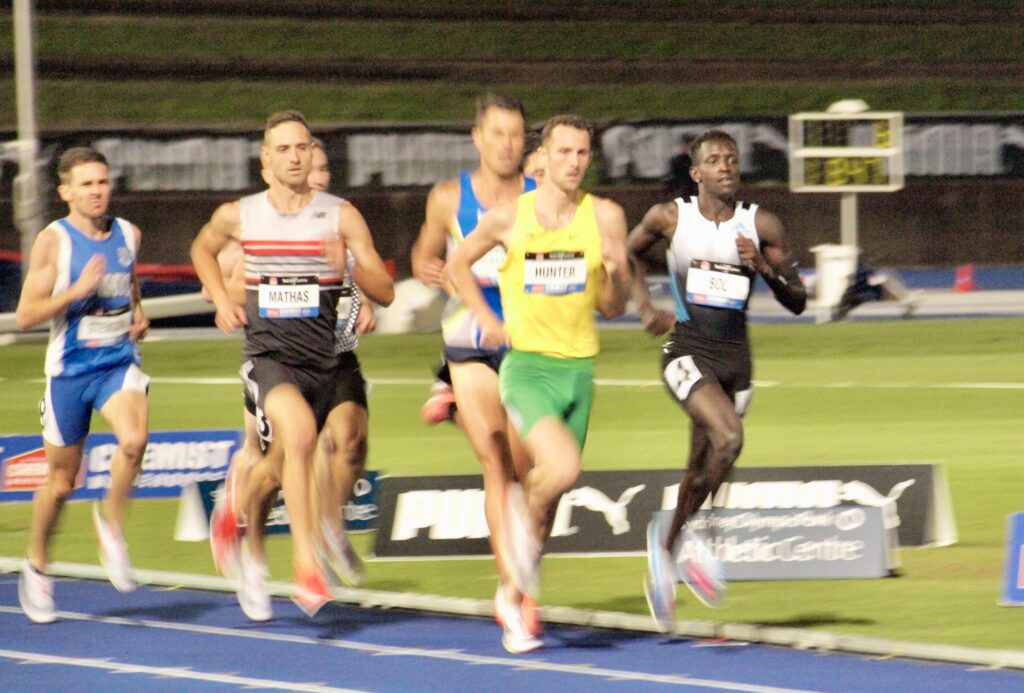 Bol was the quickest of those three Olympians, and of any of the 800m runners on Saturday night.
For Bol, being back at the National Championships was an exciting feeling, after missing the last couple of championships.
"It means so much, just being able to race the championships of Australia, I know I missed the 2020 [Championships] its always an opportunity.
"I think [Catriona] Bisset said [moments before] 'you take every race as an opportunity and that's what we came here to do.
"I was sitting pretty comfortable with selection for Commonwealth Games and Worlds, but why not come out here and race and try and prove yourself again and again, so that's what I'm here for."
Without a doubt, Bol proved himself to be the fastest runner in the field, booking a place for the Commonwealth Games at Birmingham, and the World Championships in Oregon later this year.
As for his goals for those competitions?
"Anything is possible. I want to come back with medals, and the best medal possible, so I want to come back with a gold. If not, another year.
"I want to come back with a Commonwealth Games medal and looking two years ahead of that."