The Parramatta Eels put on a show in front of their home crowd, to defeat the Titans 24-14.
The Eels were quick onto the scoreboard, with a Tiana Penitani linebreak setting up Maddie Studdon for a try.
The Eels' dominance continued, with Abbi Church giving them an 8-0 lead.
Things helped the Eels even more, with Tazmin Gray being sent off on a yellow card, to give them a player advantage.
This seemed to only encourage the titans. They responded with Stephanie Hancock and Hailee-Jay Maunsell, scoring for a tied game going into halftime.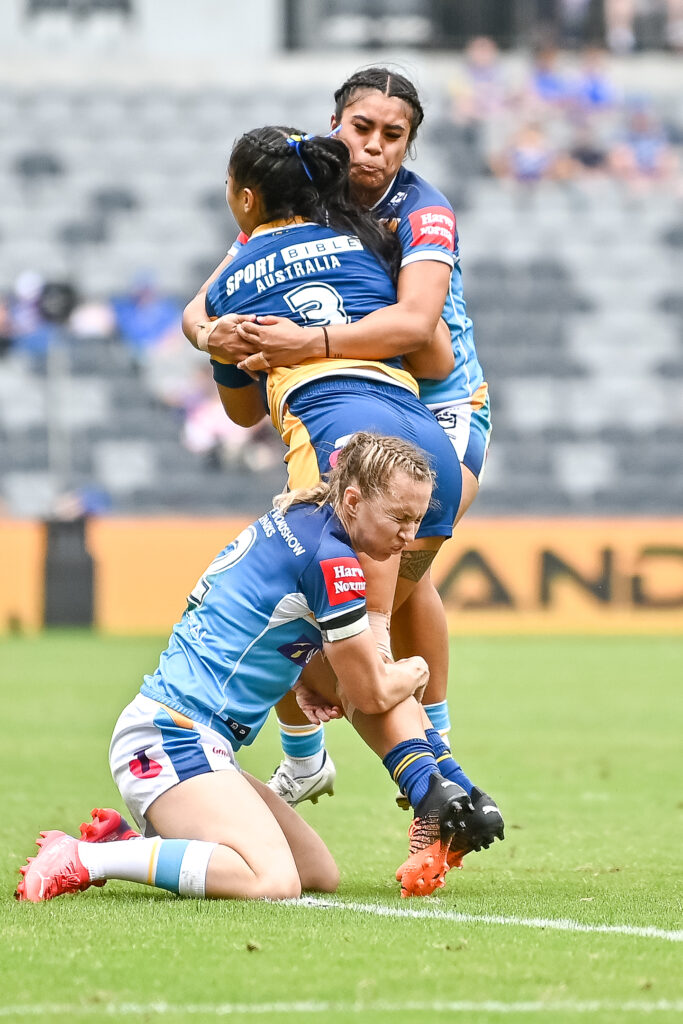 "We knew the capabilities of the players they had on the field, regardless of who was on, or if they had a player less, that they were still a threat." Captain Simaima Taufa commented.
The Gold Coast continued this in the second half, with Destiny Brill, coming off a team of the week appearance in just her second match, scoring to give them a lead.
Here however was where the Titan's luck ran out. Emily Curtain, Botille Vette-Welsh and Christian Pio all scored unanswered tries for Parramatta.
Coach Dean Widders was impressed with his players' performances, especially fullback Botille Vette-Welsh.
"Bo's been outstanding with her natural football, and her ability to read and time and get everything in the right place."
"Really pleasing that we've got a good group of leaders around this group. I'm really interested to see what they can do with the players around them over the next three or four weeks."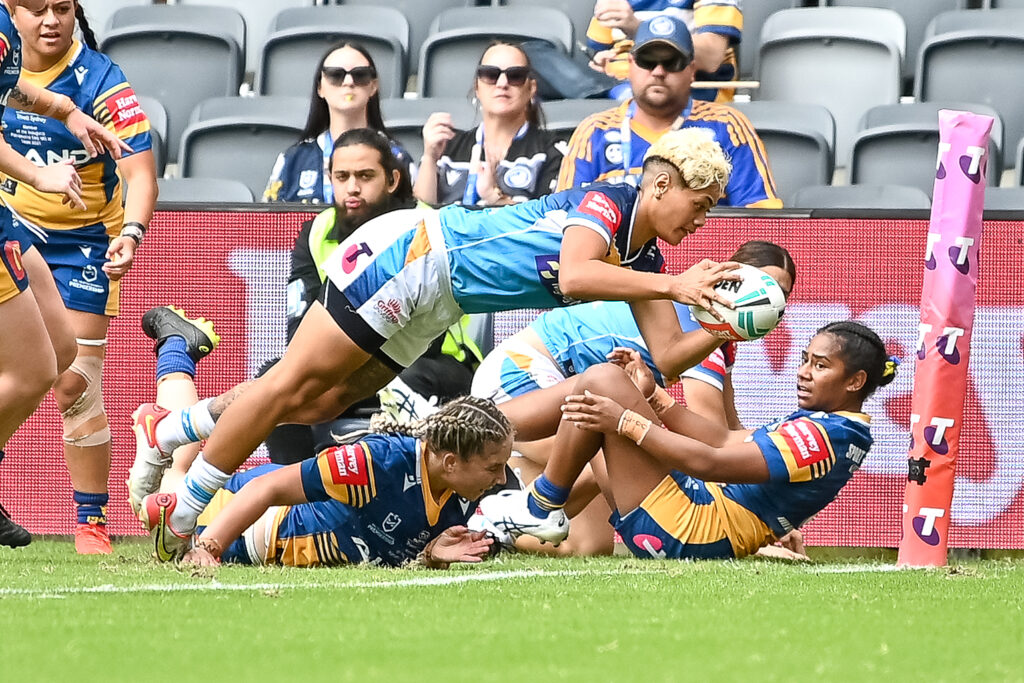 This also marks the first game for the Eels in Parramatta, something that Widders wanted to make memorable.
"This was one that we all had in the back of our calendars, to come here to Parra and to play in front of a home crowd, we wanted to make it a good experience."
"This is a really big day for Parramatta, and Western Sydney and young women in rugby league"
Captain Simaima Taufa was also encouraged by the support of the crowd, in the Eels first game in Parramatta.
"To be at home, and to play before our men's side, surrounded by our family, and our loved ones, we knew that this was a game we had to win for each other."
"To hear our fans bring us home, that's just incredible."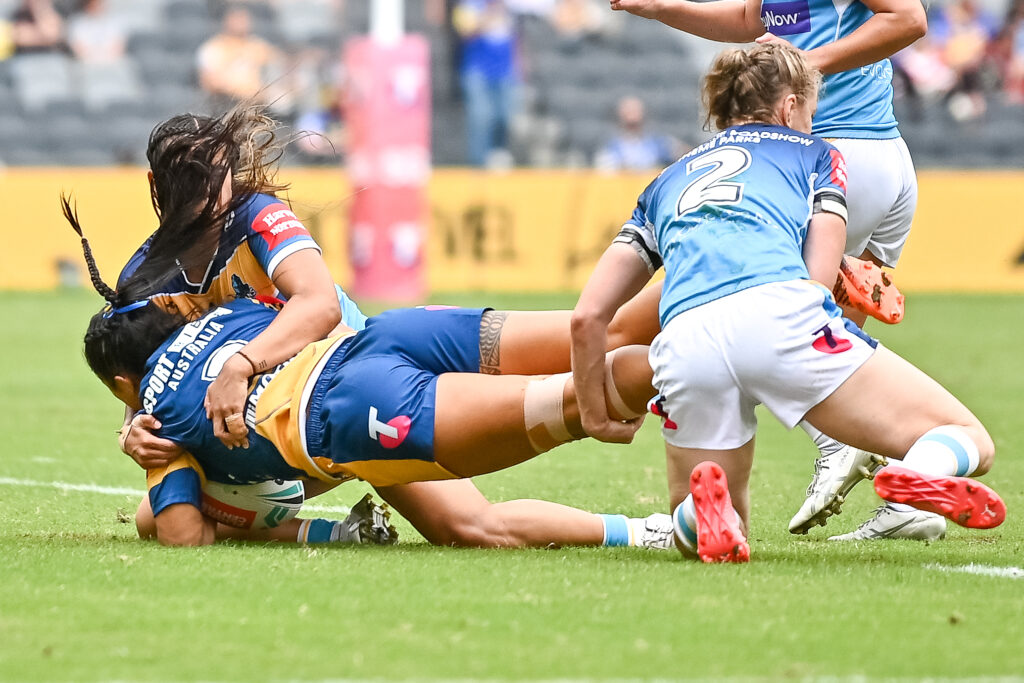 "We knew how much we wanted it for our team, our staff and our fans out there."
Titans coach Jamie Feeney was disappointed in his team.
"You never train to lose," Feeney said.
"Simple fundamentals cost us again, and we don't have many more games to make up for it."
The Titans are now back to Queensland to finish their season, where they will face the two grand final sides from last season. Captain Brittany Breayly-Neal hopes that next week will be a reset for the side.
"We just gotta move forward now and work hard during the week to come back and hopefully beat the Broncos at home."
With the Gold Coast community affected by the floods, Feeney hopes that they can give the fans a distraction.
"A lot of our community has been devastated over the last few weeks."
"They all wanted to talk about footy - all the people down there. It gives people something to smile about, something to be happy about, and hopefully, we can give them that next weekend"