The upstairs of the Hinterland Hotel on the Gold Coast looks exactly as one would expect on Melbourne Cup Day. There is an Instagram photo backdrop, a wall packed with TV screens and a sign advertising cup sweeps and meat tray raffles.
Downstairs, a different event is about to kick off. In a room with a small stage and a shiny rainbow streamer backdrop, a Nup to the Cup Drag Fundraiser is being organised for the second time by drag artist Terry Daktyl.
"Drag queens get booked a lot for Melbourne Cup gigs because it's lots of fun, we bring a vibe and an attitude to the party that everyone loves, but myself and a lot of other people just don't agree with the horse racing industry and what the day represents," Daktyl says.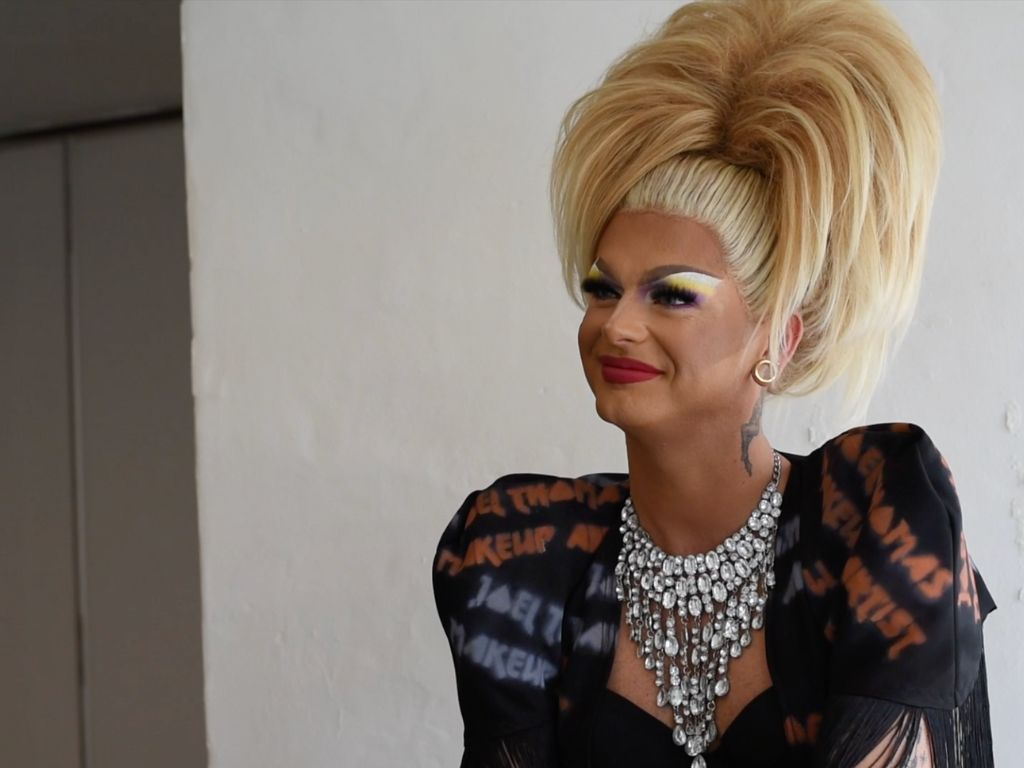 'The race that stops the nation' has traditionally been an opportunity for Australians to dress extra, clock off work early and head to the pub to pop the prosecco and have a punt.
The intention behind Daktyl's drag fundraiser is to give people something other than horse racing to turn to for entertainment, with proceeds being donated to the Coalition for the Protection of Racehorses.
"We can raise money for the other side of the racing industry, as well as creating work for ourselves, as well as a fun atmosphere for anyone who wants to come out and party without supporting the race," Daktyl explains.
Drag queens Dixie Wrecked, Ginni Gorge and Poppy Maurie also performed in support of the cause.
Over the past decade, attendance at the Flemington racecourse has been trending down, even before the past two years of Covid restrictions. At the time of writing this article, Racing Victoria has not yet released the numbers for 2022, but it has been estimated to be around 70,000 – much lower than the glory years.
While the 'nup to the cup' campaign focuses on raising awareness of the treatment of racehorses, the binge drinking and gambling associated with Melbourne Cup are being questioned, too.
"If you look at Melbourne Cup itself, it's just some of the most toxic, alcoholic binge drinking, it's just a festival with animal torture," drag queen Dixie Wrecked says.
"We still want to keep that festival, that fun vibe, but take away the animal torture, there's no need for that," she says.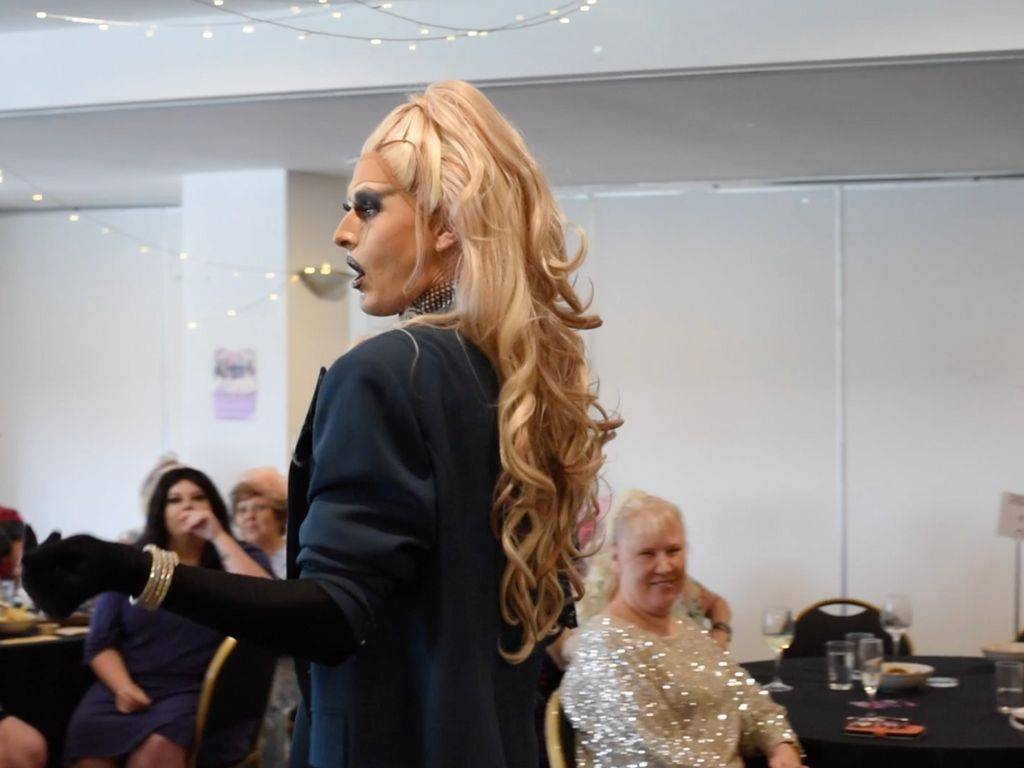 For her, the fundraiser is all about giving people an alternative way to spend the day.
"It's just changing that mindset. You can still have fun and have a good day, but don't spend and splurge on something that brings so much pain to an animal," Wrecked says.
Andrea Zambolt, 53, was looking for something different to do than the typical Melbourne Cup Day function.
"This event appealed to me in particular because the money raised here will go back to helping horses that are injured or retired," Zambolt says.
"I feel like there is a growing movement to say 'nup to the cup' because of horse injuries and the betting," she says, adding that she's looking forward to admiring the talent and costumes in the drag show.
Between 2013-2020, seven horses died on Melbourne Cup Day, prompting a review by Racing Victoria. Initiatives implemented since include a cap on international horses, more extensive veterinary checks and mandatory CT scans of limbs to detect potential issues.
This year's Melbourne Cup was the second in a row without horse fatalities, with four horses disqualified pre-race due to concerns.
A report by the Coalition for the Protection of Racehorses says 139 racehorses died on track across Australia in the past year. The organisation campaigns for wider industry reform, including banning the use of the whip and establishing a retirement plan for racehorses.
For Gemma Woods, 25, and Matilda Westhead, 24, Melbourne Cup is usually just another day. This year, they wanted to find something to do without supporting the races.
"I feel like there's a lot of men that celebrate it for the betting aspect. There are a lot of women who celebrate it for the fashion aspects. But then I do feel like it's upcoming in society that there are a lot of people that are saying no," Woods says.
With both women being from Adelaide, many of their friends attend horse racing events.
"Sometimes I think maybe people are just a bit naïve about what actually might go on, especially with the treatment of animals," Westhead says.
"But then it's hard because it's a multimillion-dollar company sort of thing and it's easier said than done to just not support it."
Traditionally, Melbourne Cup was known as 'the race that stops the nation', but it certainly isn't a unifying event anymore.
Sure, getting dolled up for a long, boozy lunch on a weekday brings a refreshing break from the mundane. And, the day brings some much-needed revenue to hospitality venues, make-up artists, hairdressers and event organisers who suffered immensely during the pandemic.
The question is, do we still need the horse racing part?
The way Australians spend January 26 has been rapidly evolving over the last few years. The attitudes towards Melbourne Cup has not (at least yet) undergone an equally significant shift, but more people seem to be opting out of directly supporting it.
With more initiatives like Terry Daktyl's, saying nup to the cup can be just as glamorous as the original event.