#1: Fullback – Latrell Mitchell (South Sydney Rabbitohs)
Rabbitohs fullback Latrell Mitchell played fantastically in this week's legendary clash against the Roosters. Coming away with a 30-14 win against his former team was an incredible effort. Scoring a try in the 22nd minute, Mitchell proved his strength in the Rabbitohs jersey. With just 11 players on the field, the Rabbitohs still controlled the field, allowing Mitchell to slip through the Rooster's defence and score.
He had some great tackles, too – including in the 33rd minute, where he single-handedly defended the try line and prevented a Roosters try. Clearing 5 out of 5 conversions, Mitchell proved his position in this week's Team of the Week.
#2: Winger – Alex Johnston (South Sydney Rabbitohs)
In the Rabbitohs' fiery 30-14 win over the Roosters, Alex Johnston was one of the few players who managed to stay out of the sin bin.
He added two tries to his 2022 season tally, taking him to 30 tries, equal to his record last season. He is the first player to have reached 30 tries in a season twice, and he now sits equal fifth on the all-time try-scoring leader board.
Johnston also had three line breaks, ran for 116 metres and diffused two kicks.
#3: Centre – Valentine Holmes (North Queensland Cowboys)
The Cowboys pipped the Sharks with a thrilling 32-30 golden point victory after more than 90 minutes of play.
Valentine Holmes was the hero after he kicked the winning 45-metre field goal to seal the Cowboys' place in the Preliminary Finals.
Holmes was an asset throughout the game. He set up a try, a line break with three tackle breaks, and ran for 147 metres.
#4: Centre – Sebastian Kris (Canberra Raiders)
The Raiders beat the Storm 28-20 in Melbourne on Saturday. They showed why they have the best record of any team against the Storm.
While he was relatively quiet in attack in Week 1 of the finals, Sebastian Chris more than made up for this with his defence. He was responsible for stopping many of Melbourne's attempts to break through the Raiders' defensive line.
The Panthers were back at full strength this week, having welcomed back all of their star players. They showed why they are Premiership favourites with a 27-8 win over the Eels, which was the most significant winning margin of the round.
Brian To'o racked up 238 running metres from his 25 runs, along with 83 post contact metres, one line break and seven tackle breaks. He also scored the Panthers' first two tries of the game.
#6: Five-Eighth – Cody Walker (South Sydney Rabbitohs)
Cody Walker had a stellar game with some firm assists throughout the night. His incredible pass down the field to winger Alex Johnstone ended in a try, putting the Rabbitohs further ahead of their rivals. Another fantastic assist was in the 51st minute, with teammate Jai Arrow scoring off a small kick from Walker.
Walker also had a 90.63% tackle efficiency, showing his strong defensive skills. Despite throwing a punch or two in the fiery Sydney derby, Walker had a fantastic night.
#7: Half-Back – Nathan Cleary (Penrith Panthers)
Penrith star Nathan Cleary continues to dominate the Team of the Week, but it is well deserved. Scoring a whopping 11 points for the team, Cleary had a great game. His kick bomb in the 15th minute ended in a great Panthers try by teammate Brian To'o. Another fantastic assist from Cleary in the 51st minute resulted in another To'o try. Less than ten minutes later, his quick small kick 15m out from the try line ended in another Panthers try.
He also had 121 run metres, a huge effort from the half-back. Cleary nailed 4 out of 4 conversions for the night, bringing the win home for the Panthers and taking them straight to prelims.
#8: Prop – James Fisher-Harris (Penrith Panthers)
Facing an impressive Parramatta side, Fisher-Harris put on a big performance that proved to be crucial in Penrith's 27-8 win as they move straight to the preliminary finals.
JFH managed to bag himself a try in the 61st minute, whilsts also making a whopping 21 runs for 164 metres, 15 hits ups and 34 tackles.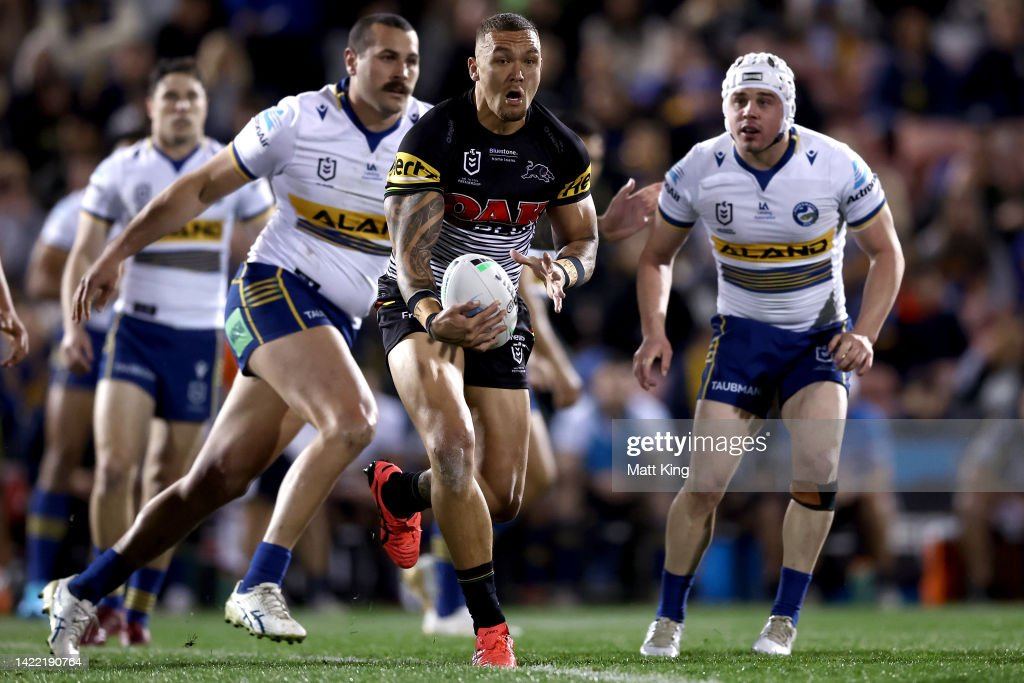 #9: Hooker – Blayke Brailey (Cronulla Sharks)
Despite his side's two-point loss to the Cowboys, Brailey proved to be a workhorse up the middle for Cronulla. Playing all 93 minutes, Brailey tackled anyone and everyone that came near him, with 68 tackles and only three missed, as well as making two tackle breaks from his three individual efforts.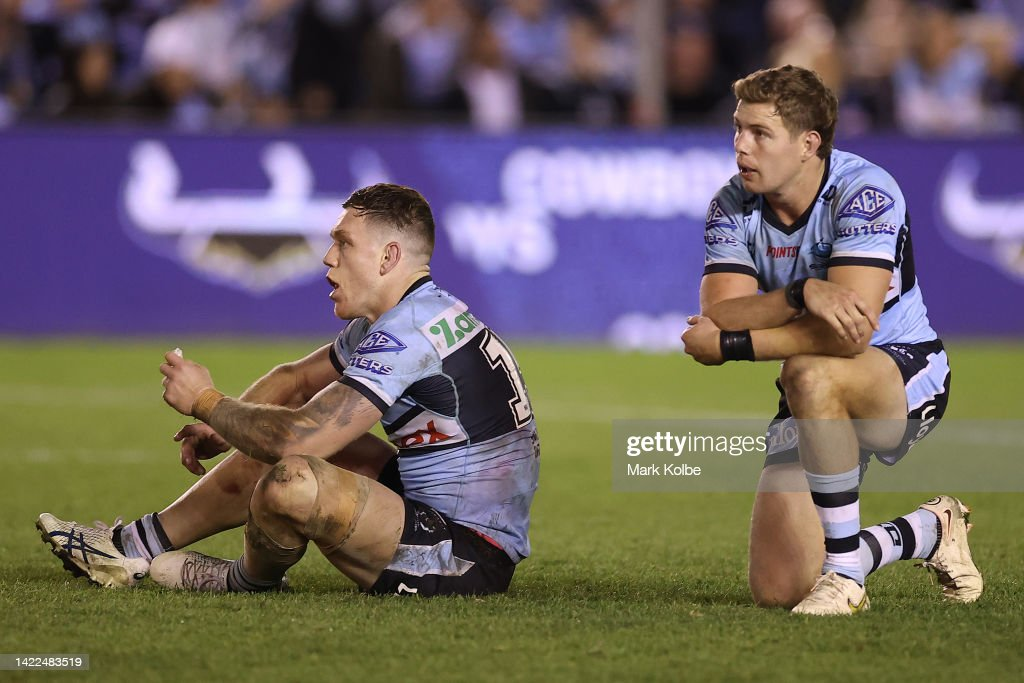 #10: Prop – Joseph Tapine (Canberra Raiders)
With the most run metres of any player, Tapine put on one of his best career performances as his side knocked the Melbourne Storm out of the finals.
Tapine, who ran 216 metres from 21 runs, also made 20 hit-ups, six tackle breaks and 29 tackles in his 66-minute stint, and will be crucial for Canberra next week as they take on a strong Eels squad.
#11: Second Row – Keaon Koloamatangi (South Sydney Rabbitohs)
In a game which was arguably the most significant talking point of the first week of finals footy, Koloamatangi has a monster game against the Roosters, helping his side secure a spot for week 2.
Keaon made 125 metres for 13 runs, whilst also making the highest number of tackles of any player in the game, with 41 and only two missed. Koloamatangi also managed 13 hit-ups and three tackle breaks in his 80-minute performance.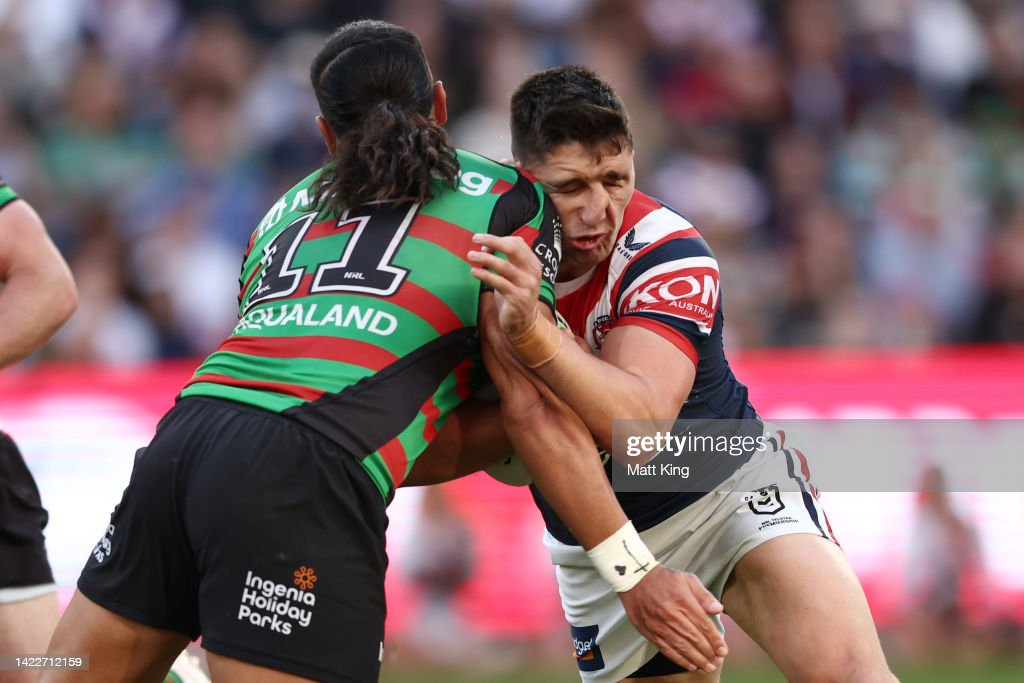 #12: Second Row – Isaiah Papali'i (Parramatta Eels)
Despite his side's disappointing 27-8 loss to Penrith, Papali'i reminded Eels fans what they'll be missing next year as he racked up an impressive 41 tackles and only two missed.
Papali'i ran 17 runs for 110 metres and made an impressive 13 hit-ups in his 80-minute performance.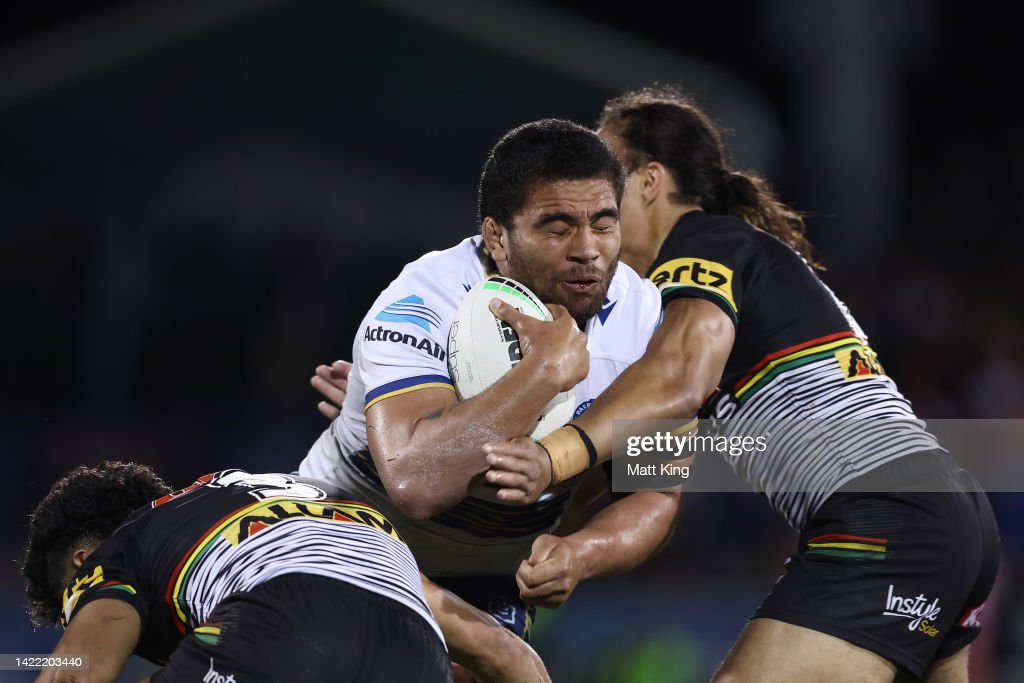 #13: Lock Forward – Jason Taumalolo (North Queensland Cowboys)
Lock forward Jason Taumalolo had an incredible game against the Sharks. He had a whopping 270 run metres which was an absolutely incredible effort from him. Taumalolo also had an 89.36% tackle efficiency, proving his position in this week's Team of the Week.
Scoring a try in the 79th minute, Taumalolo brought the Cowboys back, bringing the game to extra time, which then went to golden point, where teammate Valentine Holmes brought home the win.