With just two months to go until the Australian premiere of the Tony Award-winning Natasha, Pierre & the Great Comet of 1812, the Darlinghurst Theatre Company has announced its cast featuring homegrown talents such as Grace Driscoll, Zoy Frangos and Jules Pendrith for its six-week run at Eternity Playhouse.
Following a successful run of Hamilton in Australia and New Zealand, Dean Drieberg takes the directorial reigns of the electro-pop opera based on a 70-page segment of Leo Tolstoy's War and Peace.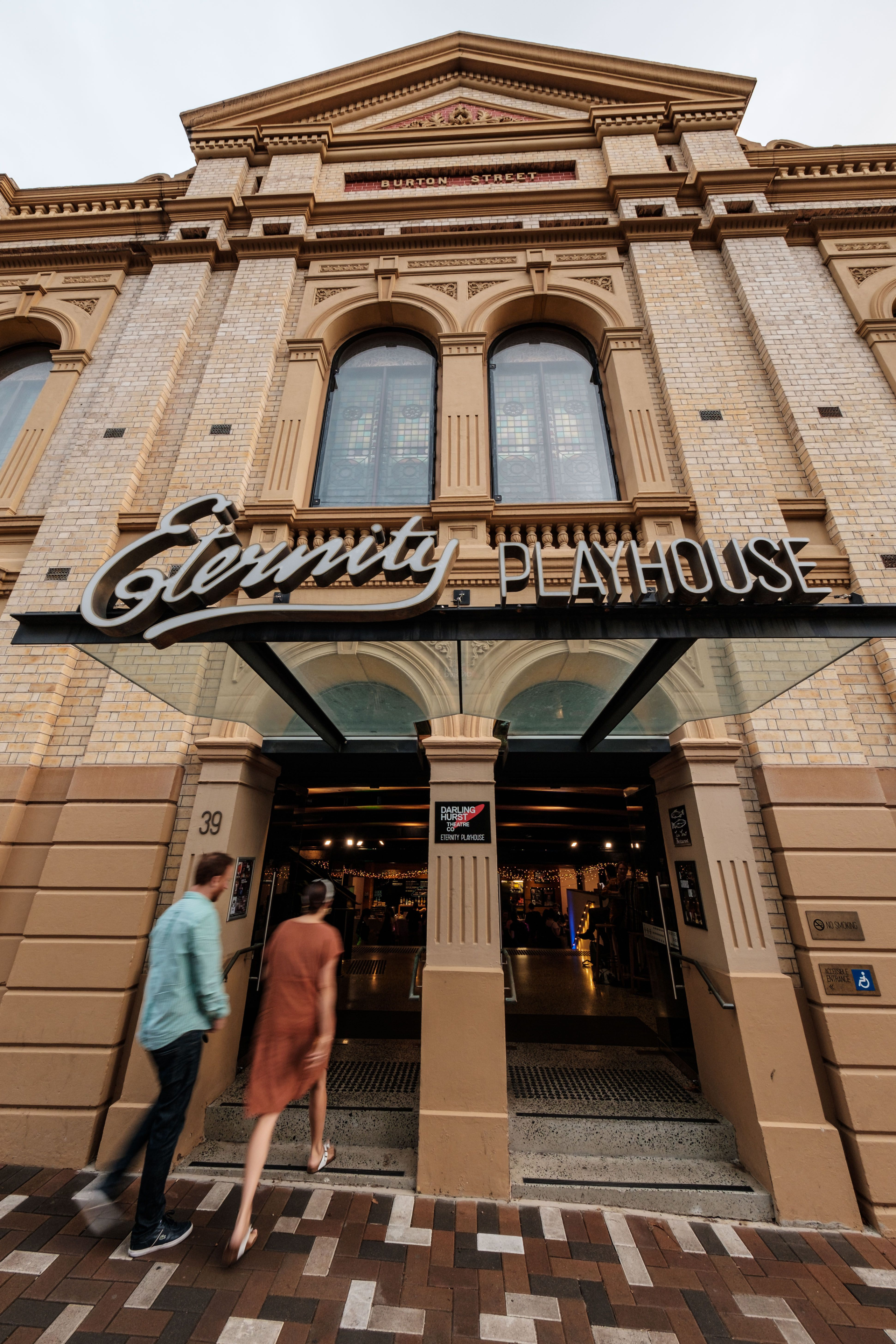 Drieberg brings together an incredible cast for a memorable experience crafted for the Australian stage, with Driscoll set to breathe a new life into Natasha, who falls in love with the notorious rogue Anatole, portrayed by Pendrith, after a night at the Opera.
Natasha leans on her friend Pierre (Frangos) who despite dealing with his own woes, makes it his mission to save her from the ruinous situation developing.
The cast boasts some of Australia's most in-demand and quadruple-threat talents, with the brilliant actor/musician ensemble cast set to play instruments live on stage throughout the sung-through musical.
Hailing from the Gold Coast and a proud biracial woman, Grace Driscoll has embraced the role of Natasha, describing the emotional complexity of the youthful lead as courageous.
"Natasha is such a compelling character because she feels everything so deeply. She is described as young and naïve, but I see this as her being bold and courageous; to feel so deeply and so honestly- the way children do. At some point in adulthood, we lose that, so I'm excited to play into that", Driscoll said.
Driscoll's resume boasts roles such as Eileen Evergreen in Nice Work If You Can Get it (Michelle Guthrie Presents / Hayes Theatre) and Rose in Meet Me in St Louis (The New Theatre), and is passionate about cultivating a vibrant and inclusive arts industry.
Stepping into the role of Pierre is Zoy Frangos, a proud Greek and Gourmjanyuk Wemba Wamba man, who brings a depth of experience to the production coupled with a passion for the theatre world.
Frangos made his professional opera debut in the world premiere of Pecan Summer while studying a degree in music theatre at the Victorian College of Arts, and has featured in other iconic productions such as Les Misérables (Cameron MacIntosh / Michael Cassel) and My Fair Lady (OA / GFO).
The sizzling production has gained plenty of attention on its Off-Broadway, Broadway and subsequent international runs and Frangos discussed the way the production shares similar strengths with other iconic productions of decades past.
"Comet nails the 21st-century opera, just like Les Mis was in the 80/90s, Comet along with Hamilton represents the Music Theatre Opera of now!" Frangos said.
"The eclectic musical score is full of light and shade, it'll smack you right in the face one moment, have you dancing the next and then leave you breathless with a stunning ballad, it's exciting, surprising, and beautiful!"
The Australian production goes against the grain with theatre and drag-based genderqueer artist Jules Pendrith who will take to the stage as Anatole.
Graduating from the Queensland Conservatorium Griffith University with a Bachelor of Musical Theatre, Pendrith discovered an affinity for drag artistry through the character Johnny Gash in 2020 following a move to Sydney and has taken the act on tour nationwide.
Along with drag and theatre Pendrith is an exceptionally talented multi-instrumentalist which is a skill set that will be brought to the Eternity Playhouse stage for the production's six-week run.
Joining the leads will be Kala Gare as Sonya (Rent, SIX), Marissa Saroca as Helene (Passing Strange), Jillian O'Dowd as Marya (The Witches of Eastwick), Lillian Hearne as Mary (The Aqualuna Singers), P Tucker Worley as Andrey / Bolkonsky (A Chorus Line, Legally Blonde) and Cameron Bajraktarevic-Hayward as Dolokohv (A Christmas Carol), with Tom New and Skye Beker engaged as swings.
Drieberg has made it no secret that they've brought together an exceptional cast, and are looking to put a stamp on a production that has been enjoyed around the world since its Broadway debut in 2016.
"These 12 unique artists have their own sound and style to add different textures to the world of Comet. We've gathered a dynamic cast (from within and outside of the music theatre realm) who are individually thrilling and together, represent the intersectionality of a community," Drieberg commented.
"We're approaching roles in ways that haven't been seen before, to truly put our own stamp on this production."
Artistic Director Amylia Harris also celebrated the depth of talent assembled while casting Natasha, Pierre & the Great Comet of 1812, looking to bring the colourful production to life.
"Our creative team have assembled Australia's finest quadruple threats to bring this world to life. These humans bring to the stage a range of performance styles that when woven together will create a bespoke experience audiences will remember for a lifetime", Harris said.
Natasha, Pierre & The Great Comet of 1812 will run at the Eternity Playhouse from Sunday, July 9 until Sunday, August 20, with the Australian debut set to make a name for itself during its limited run. To purchase tickets (from $79), head here.