Perth Glory's Danish international Mie-Leth Jans is halfway through her first season in Australian football. She spoke to the media yesterday about how she's finding life at the club.
"I've known from the start what is expected of me as Alex [Epakis, head coach] and I had good conversations before I got here. I feel that I have gained a lot from being part of this group.
"I feel very comfortable now I know the style of play here. It has been good that people are noticing what I can bring to the team.
"I find the standard very interesting. It's a lot more of a transitional game, very nice and intense as well.
"It's quite physical, but the Swedish and Danish leagues I've played in are physical too. The difference is in what the referees allow - they allow more to go on here."
Despite Perth having put in a hugely positive performance at Newcastle last weekend, it is now four games since Glory won. Jans emphasized that confidence remains high in the squad.
"We're good as a team. The first three games when we moved to a hub in New South Wales were tough as we played them all in a week. However, we recovered well, better than I expected.
"We went over in detail what we need to do to be better and we connected well. It has helped us to get on even better as a group and know who we are.
"Right now we are having to take each day as it comes. We never know what is happening with COVID.
"We are being precautions when around each other, following all the rules and that's the best we can do to keep safe."
Reflecting on the Jets game specifically last week, the Dane "We played some parts of the game really well last week and were disappointed not to get three points as we deserved them. We're ready to go again [against Western Sydney Wanderers on Sunday] and hopefully, we'll get the three points this time."
"We're focused on the final third of the pitch for the next game - that's where the goals are scored and where we can win the game.
Alex Epakis on getting better and coaching from his living room
Also part of the same media conference was Perth Glory head coach Alex Epakis who confirmed that he is well on the road to recovery from COVID.
"I'm feeling OK. I've not really had any symptoms since I tested positive. It's frustrating that I can't be out there at the moment, but I'm looking forward to getting out soon.
"The competition schedule wasn't sensible from a sports science point of view. After going three weeks without a game, we were expected to play three games in a week.
"Some players couldn't cope with that schedule and have got medium-term injuries. We are hoping to get them back in the next couple of weeks.
"We have a good squad and the last match [at Newcastle] showed that players can step up, even out of position, and still play well.
"At this stage, I am the only COVID case in the group, so things are getting better. The three players are out of quarantine.
"Those that were injured last weekend will not be back for Sunday. If I test negative on my next PCR then I am out of quarantine too."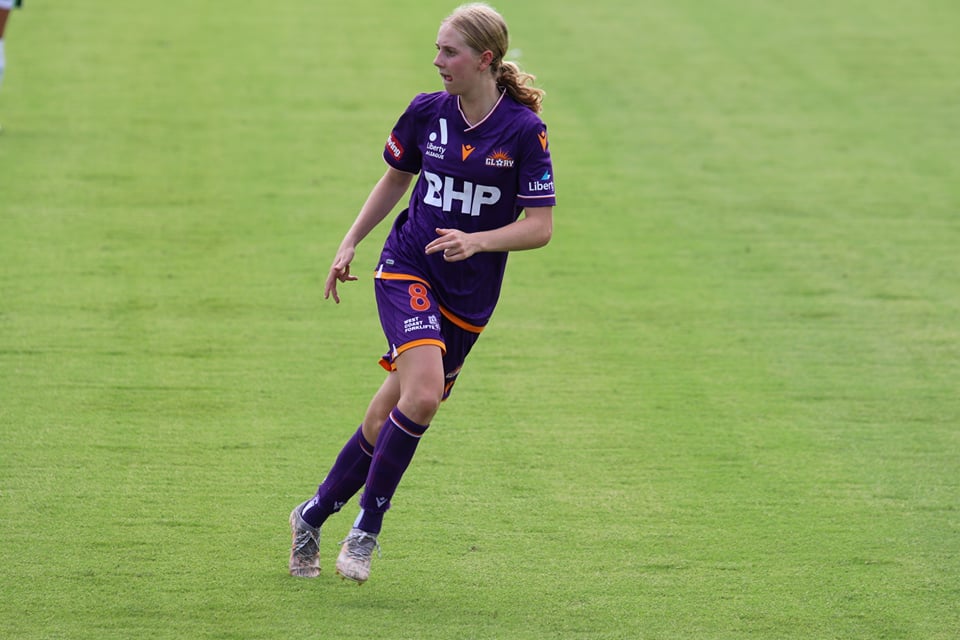 Perth's head coach explained what it's been like to have to coach from his living room over the past week. "Yeah, it's been interesting, I'd never missed a matchday before or training session. I've just had to accept it.
"I don't think I've ever done anything as difficult as watching a match from my living room. We did our best to have communication with the bench throughout the match, but there was an empty feeling."
"Having said all that, it emphasizes again how good the performance was against Newcastle, considering all the disruptions. It is a real significant milestone and achievement for us.
Looking ahead to Sunday's game against the Wanderers, Epakis said: "I think it's going to be a tense game because it's a critical one for both teams. Western Sydney is a proud team, they probably haven't had the consistency of performance that they were hoping for.
"It's a bit similar to our situation and so it's timely for us to be playing each other. It will be tense to start with, but when the game gets its flow, it should be a good one for the neutral.
"I'm really excited about what the second half of the season looks like. I think there is a sense of optimism about the group in terms of what we can achieve."
Perth Glory's home Liberty A-League Women game against Western Sydney Wanderers will take place at Central Coast Stadium, Gosford, NSW on Sunday. Kick-off is 6:45 pm AEST/3:45 pm AWST.