Australia has become the first country to allow psychedelic substances to be prescribed by specially authorised psychiatrists for the treatment of certain mental health conditions.
The Therapeutic Goods Administration (TGA) announced on Friday that MDMA and psilocybin – the active ingredient in magic mushrooms – will be reclassified as controlled drugs from July 1.
Use of the two substances will be limited to the treatment of post-traumatic stress disorder (PTSD) and treatment-resistant depression.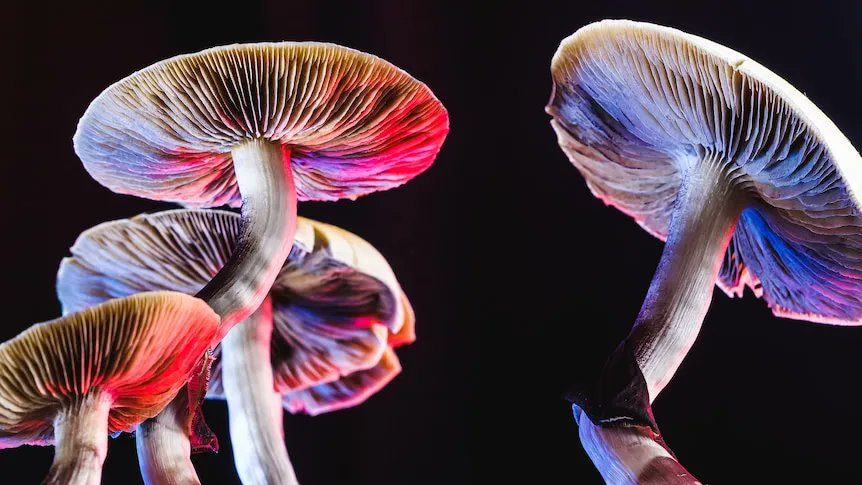 "These are the only conditions where there is currently sufficient evidence for potential benefits in certain patients," the TGA said in a statement.
"Prescribing will be limited to psychiatrists, given their specialised qualifications and expertise to diagnose and treat patients with serious mental health conditions, with therapies that are not yet well established."
Apart from clinical trials, all other uses of MDMA and psilocybin will remain illegal.
The TGA's decision follows years of advocacy for psychedelic-assisted therapy from a not-for-profit organisation, Mind Medicine Australia.
"We are delighted with the decision which will be welcomed by so many suffering Australians," Chairman of Mind Medicine Australia, Peter Hunt, said.
"The decision specifically recognises the current lack of options for patients with specific treatment-resistant mental illnesses and the supporting evidence of safety and efficacy from clinical trials."
Mind Medicine Australia estimates that only 10 per cent of patients with PTSD and 35 per cent of patients with depression achieve remission with the treatments currently available.
Mike Musker, an enterprise fellow in the Mental Health and Suicide Prevention Research and Education Group at the University of South Australia, said veterans are among those who stand to benefit most from the change.
"Access to psilocybin and MDMA in Australia has been long-awaited for both research and treatment," he said.
"There are many people in the community experiencing PTSD and depression, particularly army veterans and people who have worked in emergency services, where standard psychiatric drugs have not worked and offer no relief."
However, Dr Stephen Bright, a senior lecturer at Edith Cowan University, has called on the TGA to move forward with caution.
"Recognising that illegal drugs like MDMA and psilocybin have medical utility is an important step in drug policy reform," he said.
"To ensure that people accessing these treatments are not harmed, it will be important that the TGA provides a clear expectation regarding the minimum training standards required for psychiatrists who [are approved] to prescribe these drugs."
Individuals seeking mental health support are encouraged to contact Lifeline (13 11 14) or Beyond Blue (1300 224 636).