A 91 run innings and three wickets from Tahlia McGrath led the way for Australia, who took the first win for the Ashes series by nine wickets in Adelaide.
The South Australian looked right at home on Adelaide Oval, bowling Yorkers, driving straight and pulling into the stands.
Speaking post-match, spectators' awe of the performance was almost replicated by McGrath herself, who couldn't quite believe the innings she had just played.
"Something just clicked tonight. I don't know what it was, if I could put my finger on it I'd like to replicate it throughout the rest of the series," she said.
"But I was so excited for this match, obviously the first time playing for Australian in my home state, having friends and family in the crowd, I was just that excited to get out there and just really enjoyed every minute of it."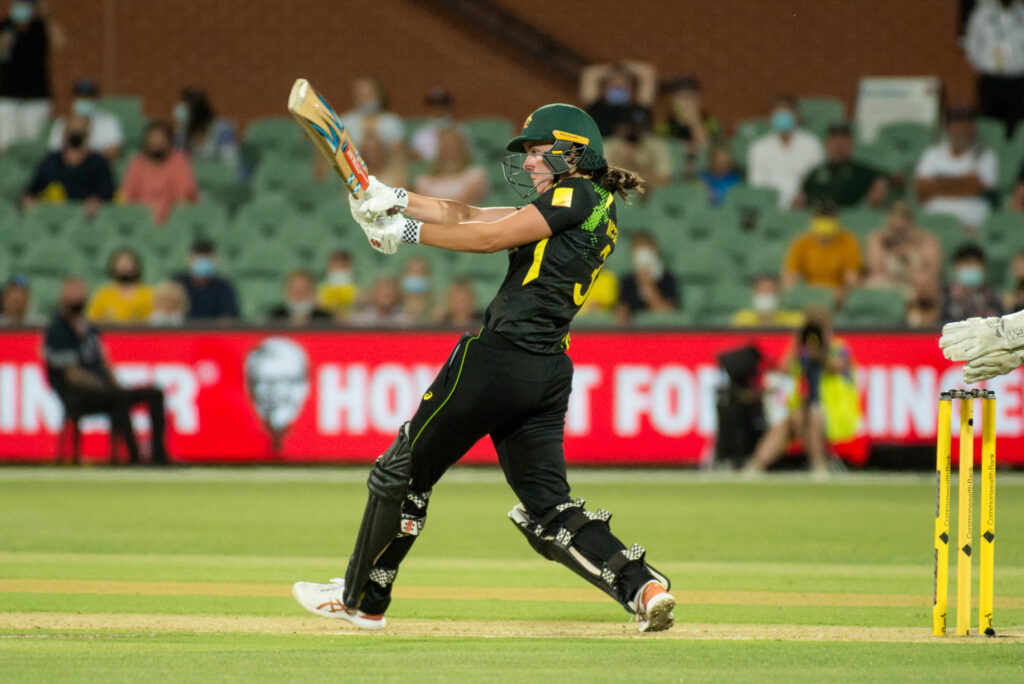 The batting order was only settled on late yesterday, with the allrounder surprised at her move up the order in the absence of injured opener Beth Mooney.
"We've got a quality batting line up and there was a lot of talk about who was going to open, where we were going to bat. I had no idea where I was going to bat.
"Team meeting yesterday, up on teams I saw my name was at three and had to double-check, and wasn't really sure if that was legit or not.
"But yeah, we've got so much confidence in this side that no matter who bats at the top of the order, we know they're going to do the job and get us over the line.
"It was my night tonight and Meg batted well, but different people stand up throughout a series and we've got full confidence in our batting lineup."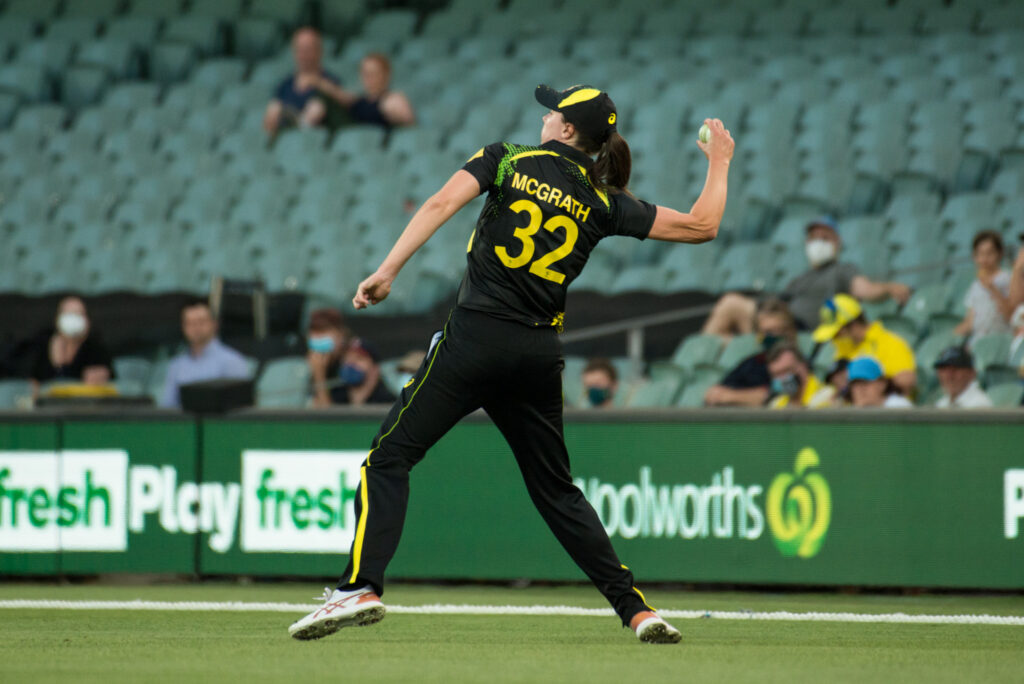 Ellyse Perry was not selected in Australia's XI, coach Matthew Mott on Tuesday admitted the squad now had depth such that they could select a very specific team for each of the three formats.
After Mooney was ruled out of at least the start of the series with a fractured jaw, Grace Harris was elevated to the squad and immediately included in the side. While Meg Lanning moved up the order to open with Alyssa Healy.
Alana King was also handed her debut for Australia, a well earned opportunity for the spinner after her WBBL|07 season.
Tammy Beaumont got things underway for England, while she came up against a red hot Tayla Vlaeminck with the new ball who hit her on the helmet with a bouncer, Beaumont seemed to find runs easily.
After Beaumont's start, Danielle Wyatt wanted in on the action, smashing two sixes off consecutive Jess Jonassen deliveries.
She quickly raced ahead, as England brought up 50 in just 35 balls, and continued past it after the Powerplay.
Bowling upwards of 120km/h, Vlaeminck cooled things down for Australia, before King took her first wicket in Australian colours, taking the catch off her own bowling to remove Beaumont.
"She was unreal tonight, we were all so pumped for her," McGrath said.
"I think it was spoken about in her cap presentation, she brings a bit of a swagger to the team and something different, and the team was pumped for her - she bowled outstanding tonight. It was nice to see her get rewarded with a wicket."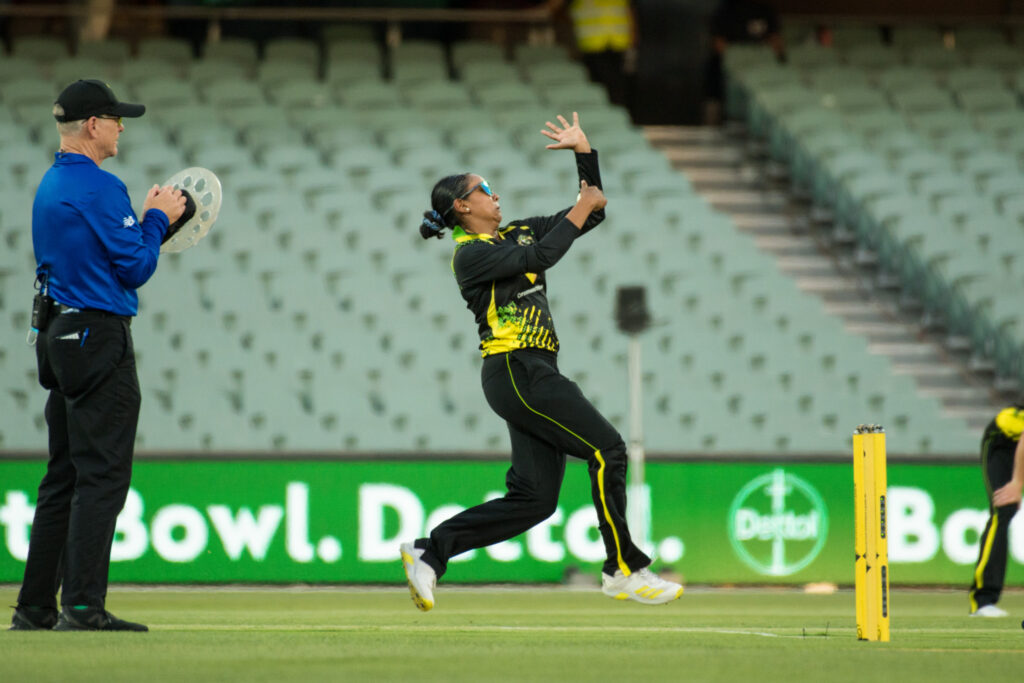 The DRS was used for the first time when Australia challenged, appealing for LBW on King delivery to Wyatt. It remained not out as the ball was pitched outside.
England reviewed an LBW call in the following over and had it overturned, Nat Sciver remaining at the crease after Snicko revealed the ball hit the bottom of the bat.
The new technology was unable to help Australia, who struggled to break another English partnership that put another 50 together.
McGrath returned with the ball and struck, ending Sciver's night on 32. It only took two more deliveries for McGrath to bowl English batter, this time the big scalp in opener Wyatt.
Wyatt's exceptional innings ended on 70 (from 54).
When asked to bowl at the stumps in the 17th over, McGrath was feeling a bit of pressure.
"Meg (Lanning) came up to me and basically told me to bowl full and straight. Me, in the past, I'm not great at executing my Yorkers.
"I was like, 'alright, I'll give it my best shot.' Lucky enough they came off tonight.
"It's a ball I've been practising over the pre-season, but still not fully confident with. Pretty lucky they came off tonight, hopefully, I can execute a few more throughout the series."
Working on it in pre-season means learning to bowl it when you actually want to, McGrath admits in the nets it's not often planned.
"Lots of times I'll execute it - well I'll bowl the Yorker - and they'll be like, did you mean it? And I'll be like, nope! Luckily I meant those two tonight, so I'll take it."
Amy Jones lasted six deliveries, before she also fell to McGrath in the 19th over, caught by Harris at long-on.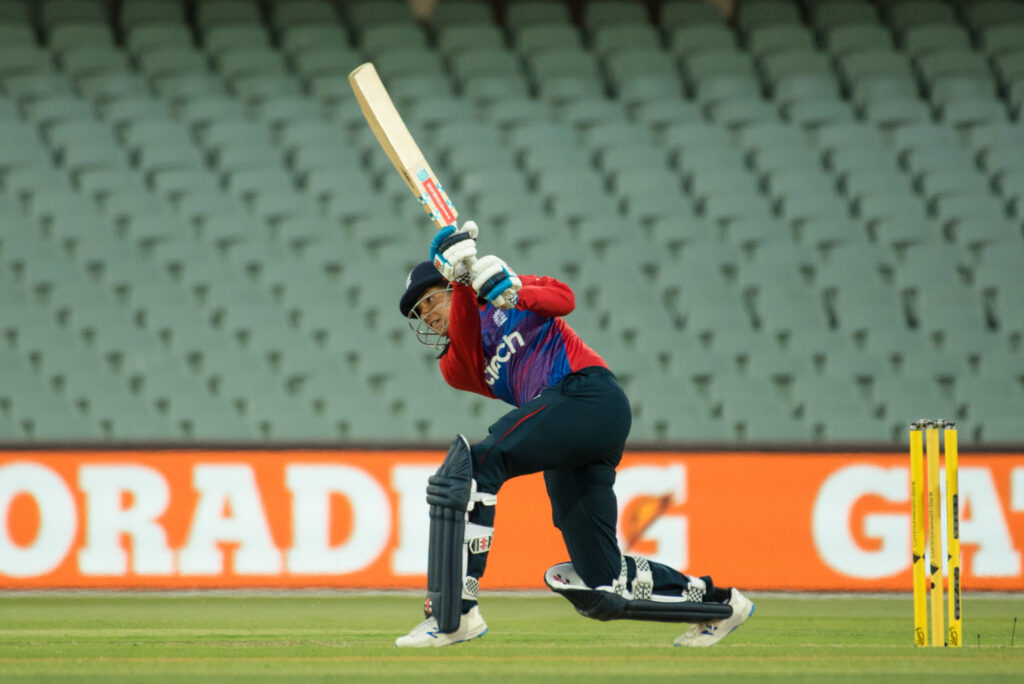 Post-match, Beaumont lamented the wickets in the 17th over, which swung the innings back in Australia's favour, but was equally pleased with the 169 run total.
"I think traditionally pitches get better under lights and that's I think why both teams wanted to bowl first," Beaumont
"I would've bitten your hand off to get 170 this morning and really happy with how we went about it with the bat, but obviously we're going to have to come back and maybe try and get a few more and then maybe bowl a tiny bit better."
England's 4/169 is the highest T20I score Australia has conceded.
It was a positive start for England in the second innings, who dismissed Healy for just seven runs - an outstanding catch by Sciver sending the opener back in the fourth over. Sophie Ecclestone was the bowler, capping off a great opening spell.
From there, it became the 'Tahlia McGrath show' with support act, Lanning.
In at 1/26, "not a lot" was going through McGrath's head when she came in to bat at three.
But it turns out she doesn't just love the Adelaide Oval deck when she has the ball in hand, she also loves it with the bat.
After taking a few balls to settle, McGrath got going and the partnership between Lanning and McGrath built nicely, 50 runs ticking over comfortably.
The Australian ticked over the half-century milestone, and then England tried to take her out, reviewing an LBW appeal, however, it was considered umpire's call down leg side.
Stunning drives straight down the ground, pull shots to the rope and splitting fielders with every shot highlighted the incredible cricketing display.
Lanning was over being the side-show, so she hit four and then a couple of singles to bring up her half-century as well, off 38 deliveries.
Early on in her innings, she hit 3000 runs in T20 Internationals - a remarkable effort from the Aussie batter.
Three fours in the 17th over meant an early finish, Australia nine wicket winners.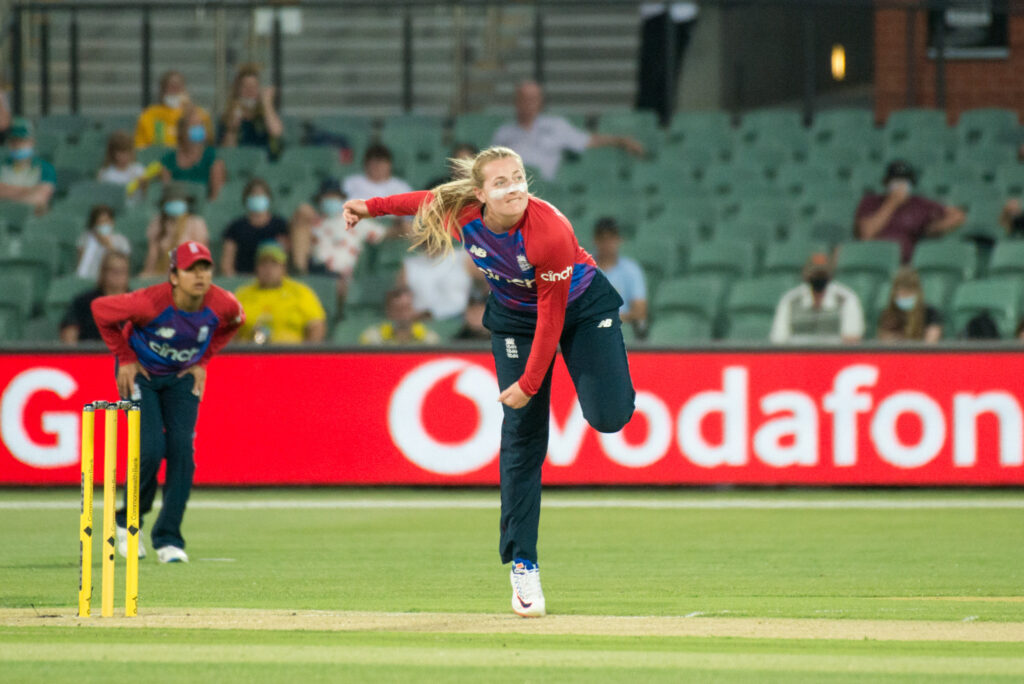 Beaumont thought the English side had positives to take from Thursday night's match, including the opening partnership, which was their best against Australia.
"I think there are positives to take out - we wanted to come out here and play the way we want to play T20 cricket and to put 170 on the board is certainly the way we go about it.
"The way Dani Wyatt came out and really attacked, particularly the spinner down the ground, was exceptional. I know she's worked incredibly hard at getting it over mid-on, so I thought that was exceptional.
"So I think there's a lot of positives - there were a couple of really good opening spells - Sophie again, very good with the ball.
"I think we could improve on our ground fielding a bit, I think we dove over quite a few, myself included.
"So if we tighten up a few areas, I think we're really going to compete over the weekend."
Australia and England return to Adelaide Oval for the second T20I match of the Ashes series on Saturday, with play from 1:40 pm ACDT.