Pride in Sport Co-Founder Andrew Purchas has responded to the Manly Sea Eagles' Pride jersey controversy, calling for a unified response to inclusivity of LGBTQIA+ people in sport.
Seven members of the Manly Sea Eagles' playing group have this week decided to stand down in protest to wearing the club's 'Everyone in League' jersey, and Co-Founder of non-for-profit organisation Pride in Sport, Andrew Purchas has reiterated the importance of LGBTQIA+ visibility in sports, and further commends the NRL for its endeavours to uphold its inclusivity values.
Purchas echoed the significance of visibility to the LGBTQIA+ community, stating "Visible role models, statements by key organisations and policies help to reduce barriers to participation and make people feel safe and included in sport."
Round 20 of the National Rugby League competition signifies 'Women in League' round, a round dedicated to celebrating all of the girls and women involved in rugby league, however, the Sea Eagles this year have included the pride colours on their jersey as they celebrate 'Everyone in League'.

"This is why initiatives like pride rounds and pride jerseys matter. They are a statement from an organisation, signalling that a sport wants people to feel safe to be who they are," Mr Purchas stated in reference to the stigma around participants in various sports being afraid to come out due to fear of criticism.
On Tuesday morning Manly's head coach, Des Hasler, fronted the media as he attempted to both stand by the club's stance for diversity and inclusivity, whilst also avoiding criticising or alienating those seven players whom will not take the field in the Sea Eagles' pride jersey this week against the Sydney Roosters.
Hasler further commented on the situation, identifying that the playing group were blindsided by the jersey design and the message behind it due to lack of consultation, but insisted that the club's values of diversity were not diminished.
Mr Purchas recognised these comments, stating "We acknowledge the process and consultative issues mentioned by the Manly Sea Eagles today – and their apology to LGBTQ+ people and any other community members who have had concerns and felt hurt by the media commentary around this issue".
"Conversation, education and building understanding are key to respectfully moving forward on these important discussions in our communities."
The issue for Manly however is not the club values, but rather the comments from the playing group as they claim to have based their decision on religious reasons.
In the past we have seen players such as Sonny Bill-Williams choose to have gambling sponsorships removed from their playing jersey due to their religious beliefs, however is this one step too far?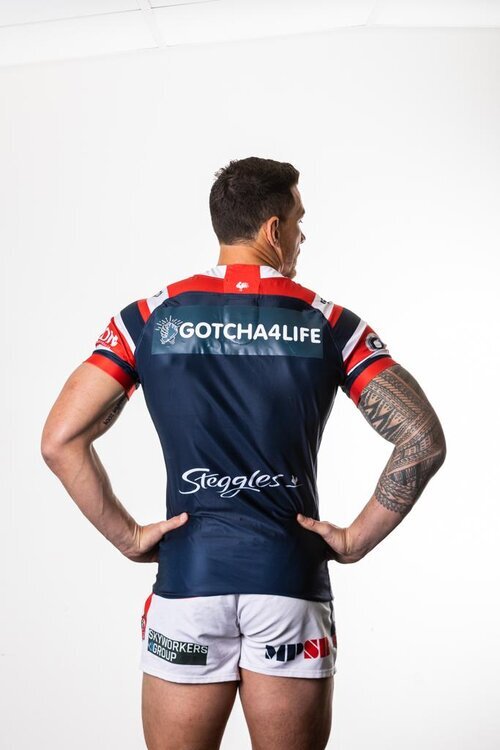 Whilst religious beliefs are respected by the NRL and compromise can be made, this stance on human rights, which has been fought over for decades, seems almost too far to be recoverable.
Can Manly regain the trust of those LGBTQIA+ community members that feel failed by these members of the playing group?
The Manly Sea Eagles face the Sydney Roosters for a Round Round matchup on Thursday, July 28, 2022 at 7.50pm at 4 Pines Park, Brookvale NSW.