The Collingwood Magpies are going into the 2022 season ready to take it to the next level. After a tough pre-season and some fresh faces, the vibe is high and the side is ready to take it up to some of the benchmark teams in the competition.
It's the second season with Nicole Richardson at the helm and she's put her side through one of the toughest pre-seasons the club has seen for a while.
"I was saying to someone it's the most gruelling one we've done for a little while, it's been a pretty hectic four months," Kelsey Browne toldEdge of the Crowd.
"Richo [Nicole Richardson] doesn't like to take the foot off the pedal but we love that about her. Everyone is in amazing nick, we're hitting PBs in the gym.
"We've completely changed the way that we're training at the moment so everyone is feeling quite strong and ready to get into some games."
Collingwood has added two fresh faces to the mix in with Maggie Lind being elevated from a training Partner and Sophie Garbin joining the club from the NSW Swifts.
"They've been amazing, Maggie is so chill about everything which brings a calm and collected energy into the group, she's also very competitive as soon as she crossed over the white line which is also great.
"Sophie, I don't know if everyone knows but we're best friends you just have to look at our social media but she's been amazing and I can't wait to see what she does at the Pies.
"I feel like our goaling end at the moment is firing and hotly contested and you can put any combination out at the moment and it would be amazing, I think that's what we needed.
"Sophie and Maggie have been amazing so far."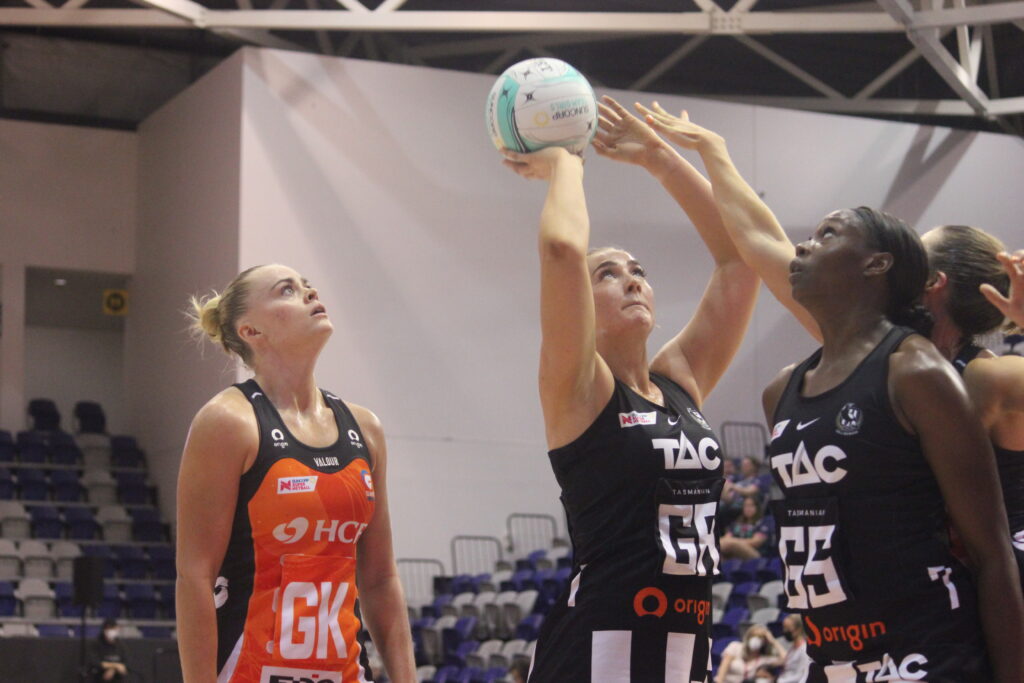 While many had concerns over the amount of star power in the Magpies attack end, Browne mentioned that having that flexibility makes the players take their game to the next level.
"I think is really important and I think every elite athlete would say that drives the professional standards which I think that's really important for a successful team and you want to be fighting for your spot week in, week out.
"You want to be coming up against people in your position and going ok, I'll do this and they rise to the challenge as well and you see somebody else doing something and you want to implement that into your game.
"I feel like that's something we've really included this year and I couldn't tell you who's starting, who's not, what combinations are going to be played and I think that's the best way to go into a preseason tournament and then round one."
Spirits are high at the Magpies with the side having created a good culture which they are hoping can translate into on-court form.
"We actually had a meeting yesterday and that was the main thing that came out of it was that the vibe is just really feeling high and we've obviously had inclusions into our team, we've got a core group of players coming back but the vibe is really good."
"As I said we've had less match play than other teams coming into team girls' cup but we're really ready to see if that vibe can translate from off-court to on the court."
While the Magpie's aim for Team Girls was seeing how they'd stack up against benchmark sides of the competition like the Giants.
"For us, it's been purely focusing on us, we haven't looked at any other teams we haven't been looking at footage of any other teams it's just been about consolidating our game plan and the brand of netball we want to play in 2022.
"I think it's really important for us because for a while we didn't know what kind of team we were and we didn't have probably a really strong asset or game plan we would go to and i think we're really solid on that now.
"So I think it's just about putting that out there, seeing different combinations, seeing people in different positions that you haven't seen them in before and just seeing where we sit with the benchmark teams like Swifts or Giants who were in the grand final last year, seeing how we come up against them."
The Magpies will be taking on the Queensland Firebirds in the side's last match of the Team Girls Cup which will take place at 2 pm.