Kristine Flaherty, known as K.Flay, released her first song of 2023, and her second with GIANT Music, 'RAW RAW', along with a striking music video.
The single is the first from the LA-based artist's new full-length studio album, which will be released later in the year.
Regarding her condition, she shared via Instagram on September 8th, 2022, that she lost her hearing from a rare condition called Sudden Sensorineural Hearing Loss (SSHL) and Labyrinthitis; she shared her journey that came along with the news and that is reflected in the track.
"With 'Raw Raw' I wanted to capture what vulnerability really feels like," Flaherty said.
"Outwardly it might seem tender, but on the inside, it's messy and bloody and somewhat terrifying.
"It's a chainsaw buzzing at your throat."
The song is a stark contrast to the dance-infused sounds from her first release with GIANT Music, "It's Been So Long", as K.Flay explores a deep and vulnerable part of herself.
The music video reflects the disorienting effects of her physical disability, as she wanders through dark hallways, trying to investigate while being controlled by hands with a hidden body.
They tie her up, unable to move or escape their hold; a maze is shown to reflect the perceived reality before a shot of her ear falling to the floor is shown.
The use of imagery and metaphor throughout the video is striking and unsettling in a positive way, as the viewer can understand and piece together the feelings Flaherty is going through.
The green undertones in the lighting remain throughout but as Flaherty runs away from the cloaked figure towards the exit, imagery of her being a bird trapped in a birdcage appears as the lights turn from green to orange.
The exit is never reached; the visuals offer a stunning insight into the artistic mind of Flaherty through the lens of her having lost half of her hearing.
The whole music video ties in well with the theme of the song being about vulnerability, as the whole video she is disoriented and unable to escape.
The song can be construed to have multiple different meanings regarding vulnerability; whether it is with oneself, or with a person getting close to someone else either platonically or romantically.
"Every time I feel something real, I wanna take it back;" the lyrics throughout showcase a constant back-and-forth battle relating to feelings of opening up, or remaining guarded given past experiences.
It relates to the feeling of opening up, being honest with oneself and with others, being disarmed and having it feel so scary; "Chainsaw buzzing at my through" accentuates that thought as the chainsaw is also seen on the cover art for the single.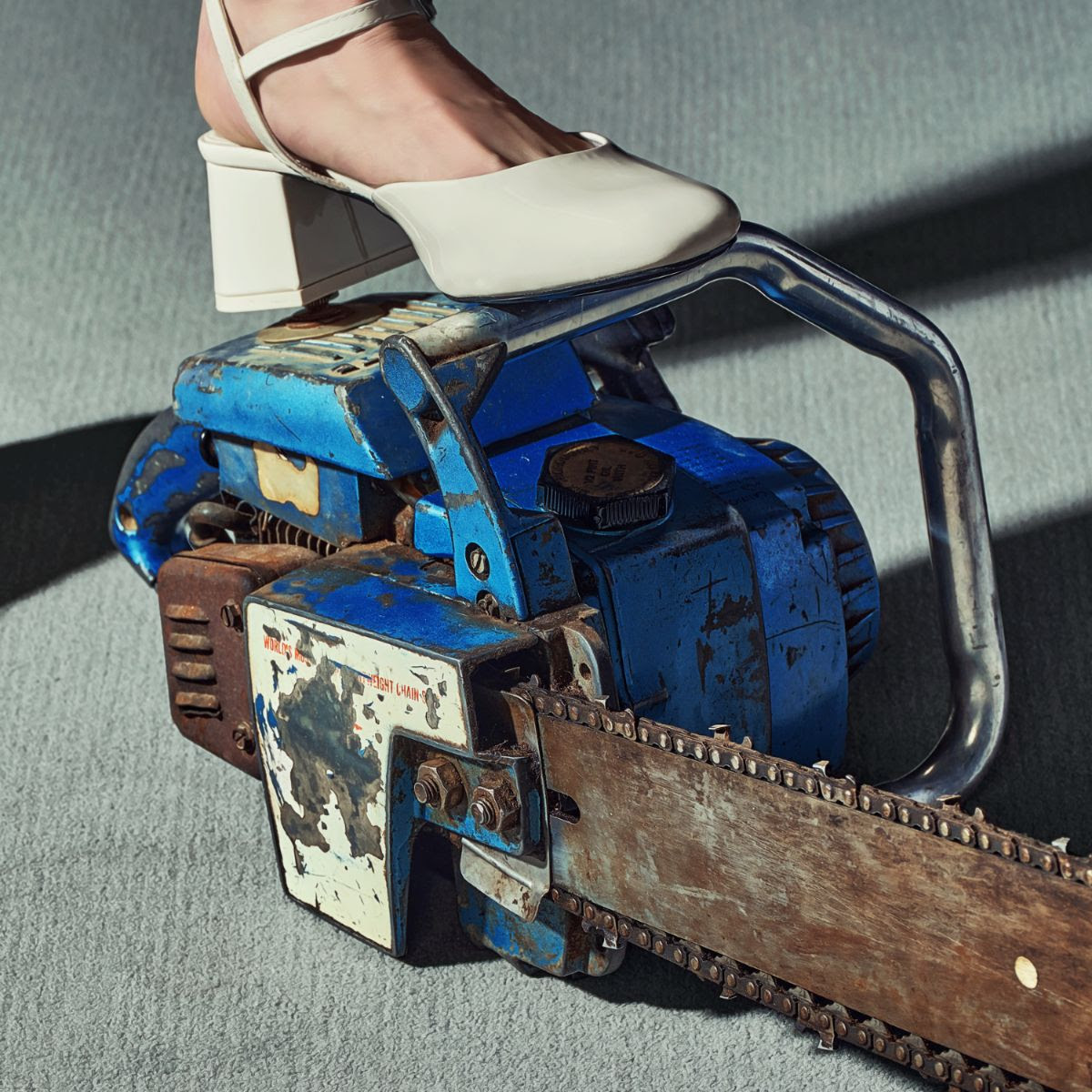 The catchy chorus of 'Raw Raw', with the vocal effects, is a feature that remains long after listening, as well as the vibrating bassline, the strong drumming and eerie dark sounds which remain throughout the song.
The combination of the lyricism with the music video encapsulates the feelings of vulnerability in all its forms very well, as K.Flay delivers a single which must be listened to and watched multiple times to discover little details within.
The single came with the news of a UK/EU headline tour in September and October, which follows a US Spring/Summer co-headlining tour with grandson in May and June.
UK / EU Tour Dates
Sept 20 @ Hybrydy in Warsaw, Poland
Sept 22 @ Reeperbahn Festival in Hamburg, Germany
Sept 23 @ Melkweg MAX in Amsterdam, Netherlands
Sept 25 @ Meetfactory in Prague, Czech Republic
Sept 26 @ Luxor in Cologne, Germany
Sept 28 @ Flex in Vienna, Austria
Sept 29 @ Heimathafen in Berlin, Germany
Oct 2 @ Gorilla in Manchester, UK
Oct 3 @ Brixton Electric in London, UK
'Raw Raw' is now available worldwide.