The Powerhouse opens its doors to the vision of Iordanes Spyridon Gogos for its first fashion runway show in its 142-year history.
The fashion brand and Creative Industries Resident collaborated with the museum to stage its runway show for 2022 Afterpay Australian Fashion Week.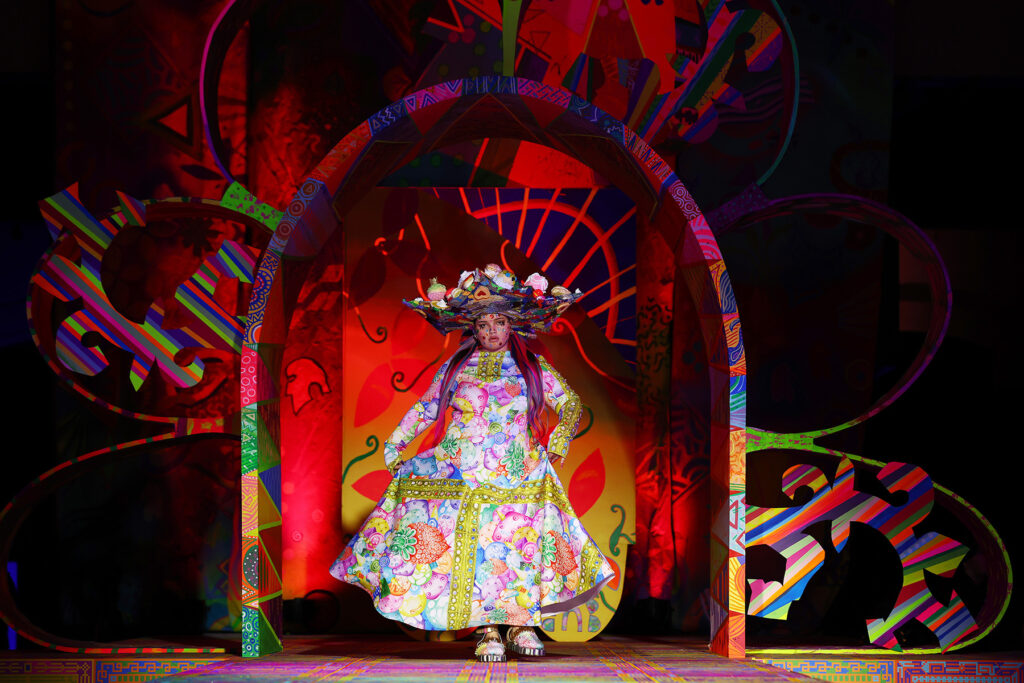 "The Powerhouse is thrilled to present our collaboration with ISG for AAFW 2022," said Powerhouse Chief Executive Lisa Havilah.
"Since our collaboration was first announced, Jordan's epic vision has expanded in new and exciting ways.
"Galvanising the resources of the Powerhouse workshop team and production teams, this marked a momentous moment for the museum, transforming the iconic Boiler Hall into the world of Jordan Gogos."
The 33 runway looks also feature the artistic input of 60 Australian and international creatives and organisations across numerous disciplines, including artists, florists, textile designers, sculptors etc.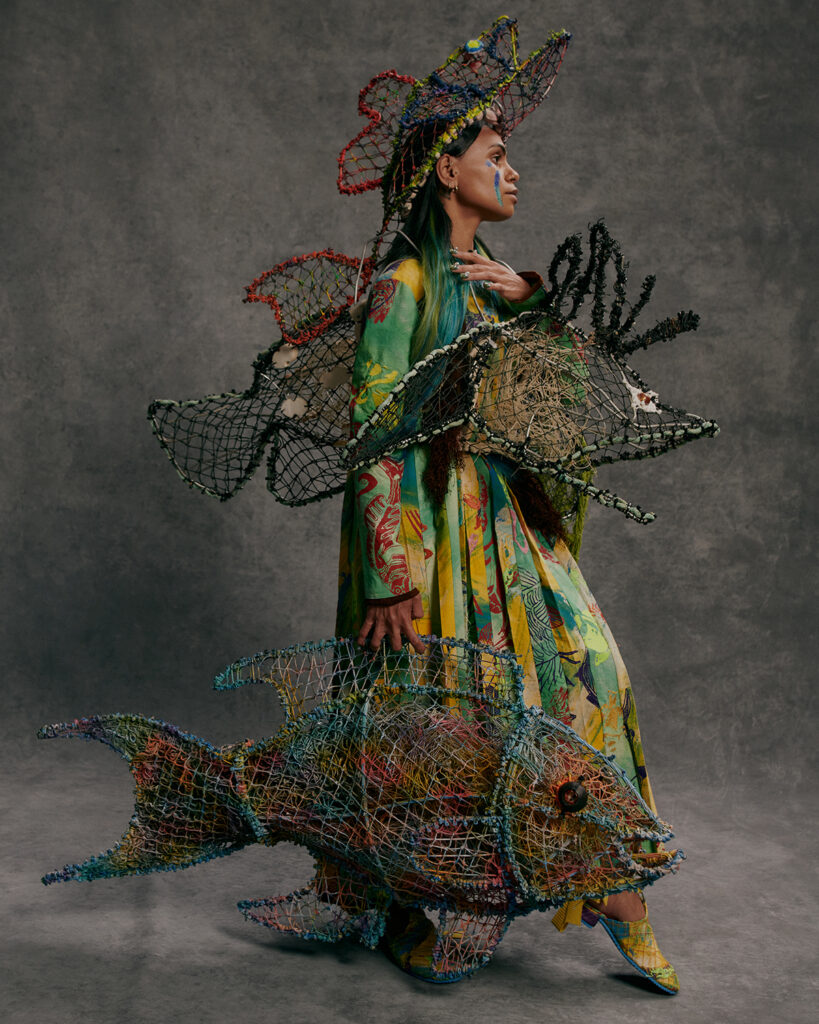 Highlights include the series of designs that combined recycled fishing nets, textiles and printed fabrics between 2021 National Indigenous Fashion Awards winner Simone Arnol and Ghostnet weavers from the Pormpuraaw Art Centre and Yarrabah Arts and Culture.
Australian fashion veteran Jenny Kee's archive of iconic prints, were incorporated into new garments. Materials from Kee and Linda Jackson's seminal retrospective exhibitionStep Into Paradise,held at the Powerhouse from October 2019 – to March 2020, were incorporated into the lining of garments and shoes.
The creation of a vibrant 'deconstructed castle' runway set was led by artistic director Benn Hamilton, set designer Max Rixon, and spatial design team Tayarch Design Studio. The museum's in-house production team, the Powerhouse Workshop, also played a pivotal role in realising Hamilton and Rixon's grand vision.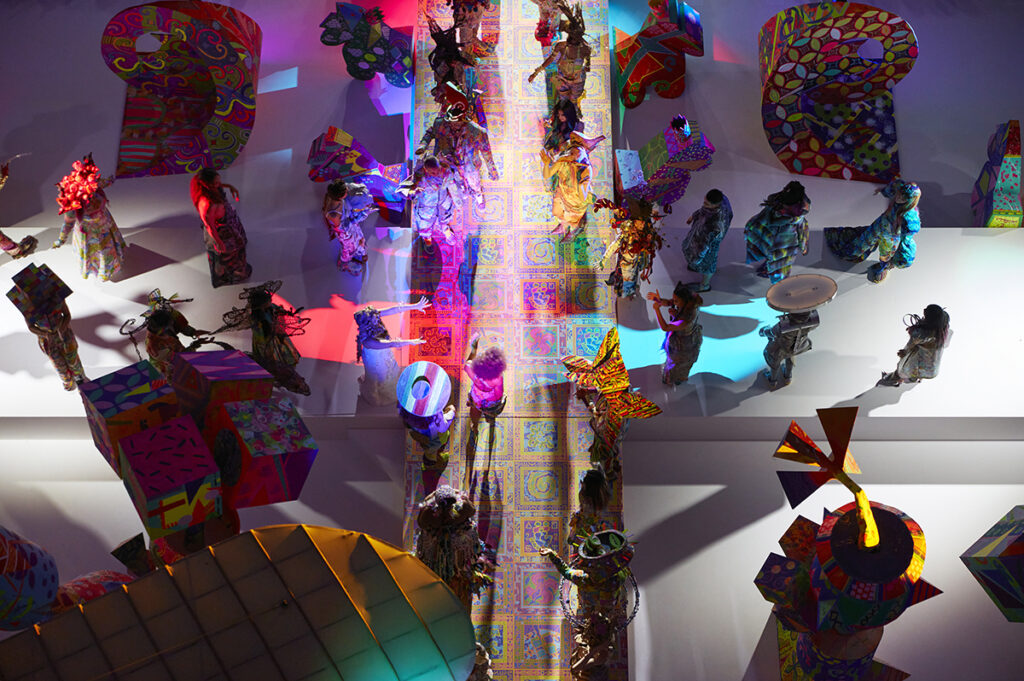 Over 1000 hours of labour and 123 litres of fluorescent paint were used to create the sculptural works, painted banners, and set pieces.
"Our collaboration with the Powerhouse has enabled us to realise the full scale and magnitude of our creative vision for this year's Afterpay Australian Fashion Week runway show," saidISGfounder Jordan Gogos.
"Being embedded in the Powerhouse Ultimo Creative Industries Precinct as a Resident has generated thrilling new collaborations. Access to the incredible workshop facilities and production team at Powerhouse Ultimo has elevated the show to new heights in the iconic Boiler Hall."
The show remains available to view on the Powerhouse's YouTube Channel.
Full list of collaborators
Gallery Sally Dan-Cuthbert
Yarrabah Arts and Culture