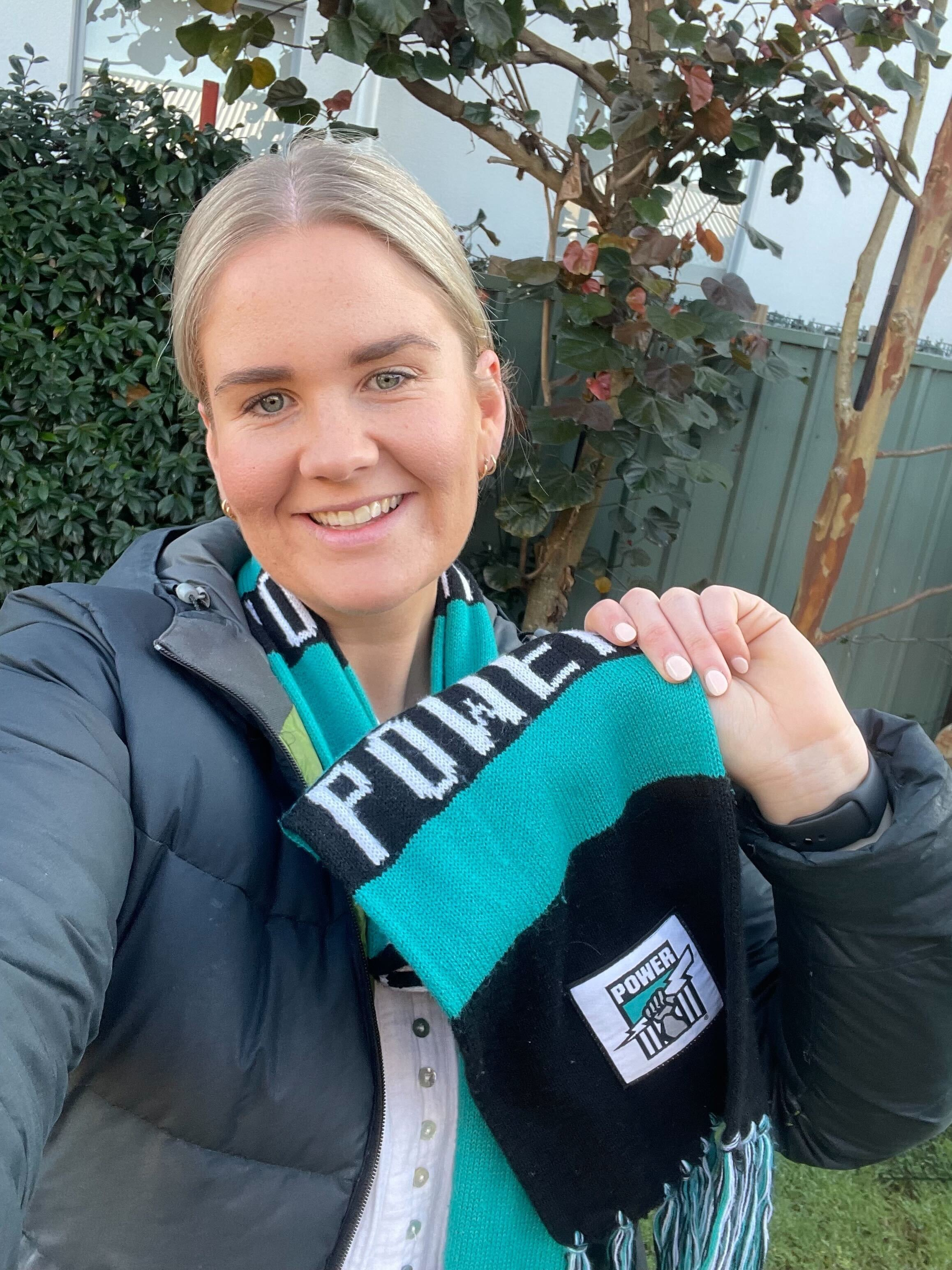 PORT ADELAIDE - SARAH WILDY
I am a mad Port Adelaide supporter; I have been since the day I was born.
But when AFLW licences were initially handed out, the Adelaide Crows beat the Power to the punch and I was left unsure who to support.
Why would I, a Port fan, go to a rival club's football game and support its team?
I did go, though. How else would I see live AFLW in Adelaide?
I lived in Melbourne last year, which broadened my options. I no longer needed to wear neutral colours and sit at the away team's end just so I wouldn't be confused with a Crows fan.
As I sat on the grass hill at Victoria Park, I watched family, friends and fans stand up at the fence, cheering on their players, calling out and banging on the signage at every opportunity.
And, on the wooden benches of IKON Park in the scorching summer sun, I couldn't help but think how I'd be more passionate if it was my own team kicking the goals.
Not having my team in the competition has meant I've focussed less on who was getting the ball, and more on how they were getting the ball, the positions they're in, how they structure.
I've watched with a neutral lens and that has been enjoyable.
But now Port's in and I get to be the one cheering my team when it kicks a goal or singing the song as it walks back down the race following a win.
I can't wait for the very first Showdown. I'll be there, as will thousands of others.
After 52 men's Showdown games, there is an incredible foundation for the AFLW Showdown rivalry to create its own history.
I'll still sit opposite those Crows supporters, but this time I'll be wearing my Port scarf, among fans of my team, cheering for our girls as they run out for the first AFLW Showdown.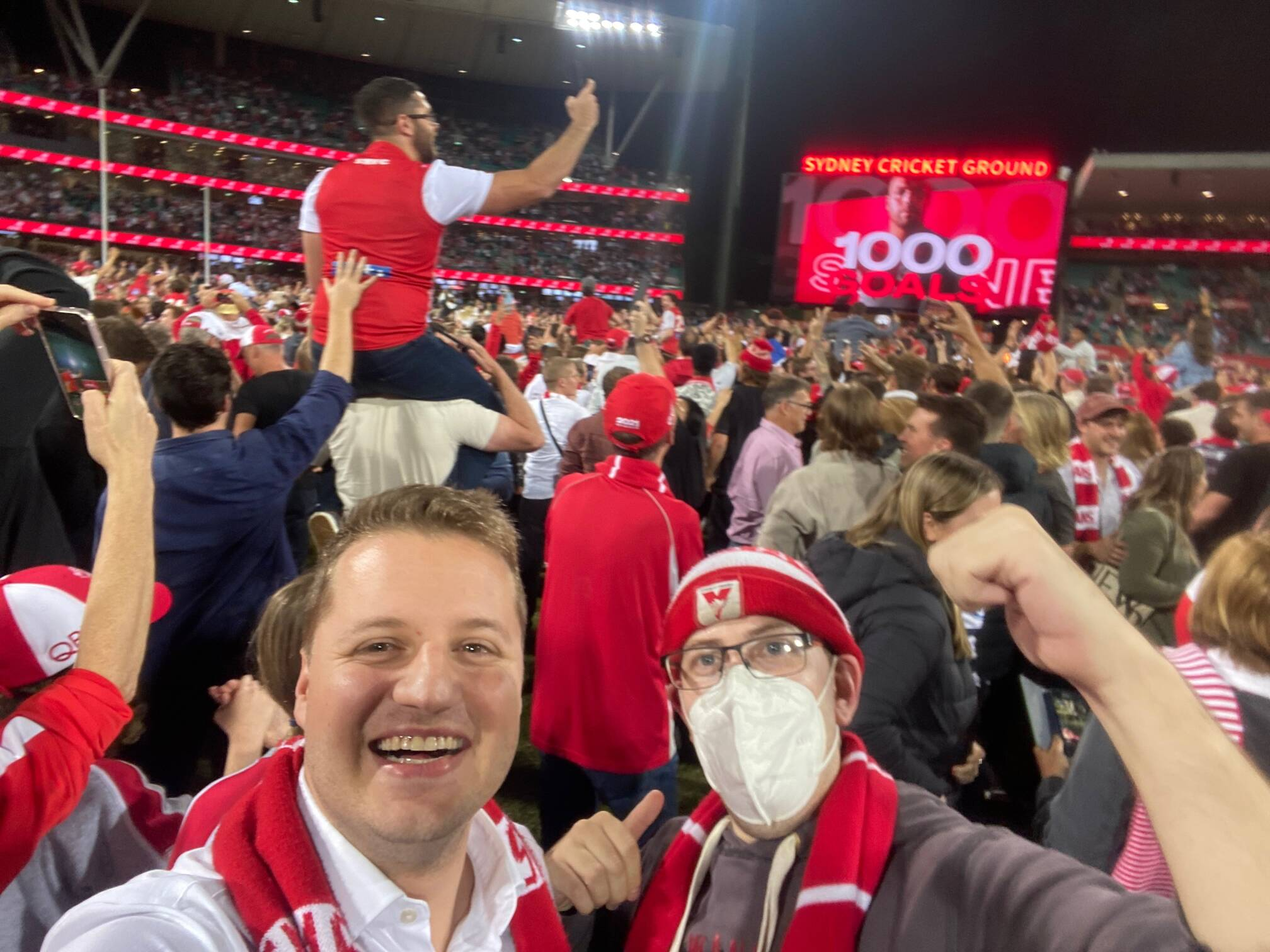 As a Sydney-based junior umpire, I had the privilege on a number of occasions of umpiring the Sydney Swans Academy trials. These trial games, when they started would allow 40 young talented boys in each age group to play off for a chance to gain the attention of the Swans coaches.
Those that were picked would go on to join the academy, and take football on as a greater part of their life. For many, the experience was about playing good football, making friends, and having fun. For a handful, it would be the first stepping stone to a professional career as a footballer in the AFL.
The last year that I umpired the trials, they also played a girls trials match. It was a chance for the girls to show off, and have the same experience as the boys.
To see, these years later, the club finally getting a spot in the AFLW inspires me. I can only imagine what it has done for the girls who played in that trial that day. They would be approaching draft age in the next couple of seasons.
And the impact for those that haven't played these games yet? I couldn't be more excited at the thought that there will be more girls than ever putting their hands up for those games, after seeing an AFLW side run out in the red and white.
I can't wait for the day that the first of those girls who played in a trial match like that runs out onto the SCG, wearing the colours she's dreamed of wearing since she was a little girl. Today Ruby Sargent-Wilson becomes one of the first Academy alumni for the Swans' AFLW side.
As much as they will be bursting with pride that day, I, and so many others who have seen the Swans Academy program, will be as well, and we will be cheering as loud as we can, for our loyal Swans to march onwards to victory.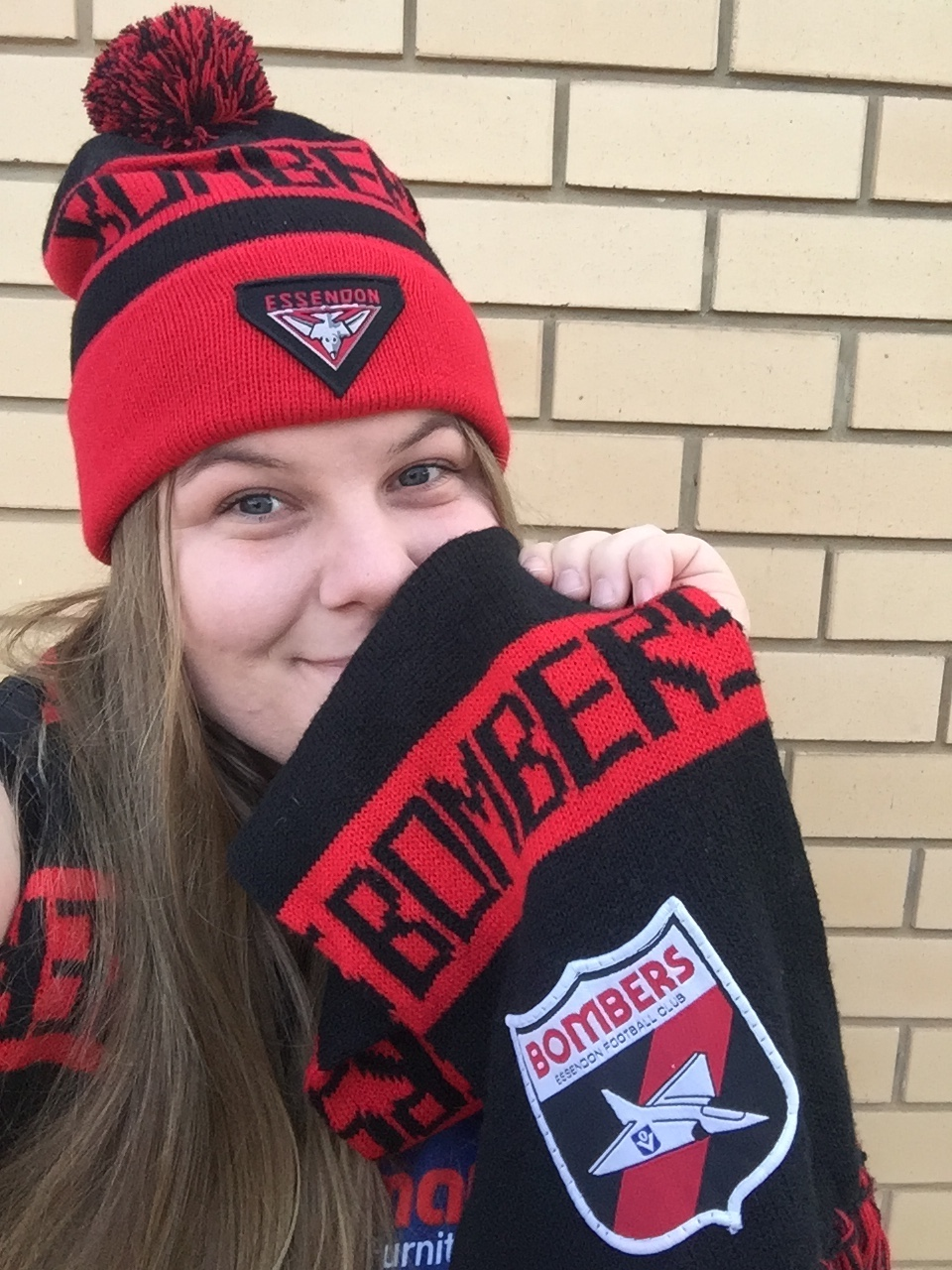 Essendon has owned my heart since eight-year-old Dani first laid eyes upon the talent that was Matthew Lloyd.
When I started Auskick, I was a Crows supporter - thanks, Mum - but by the time I finished I was hooked on the Dons.
That football-loving, Essendon-supporting girl dreamt of one day running out in the red and black, but with no option to even play junior footy it felt like it would remain just that: a dream.
In 2016, everything changed. I joined a women's football team - I didn't even know they existed before then. And suddenly, that fire which had died out many years ago was sparked again.
Around that time, the AFLW started to prepare for its launch. When I heard that Essendon would be applying for a licence in 2017, I was thrilled, and when the application was rejected, I was heartbroken.
So I got behind my old team, the Crows, and that proved to be a great option considering all the success they have had... but I still yearned to see women donning the sash.
Then, on August 11, 2021, us Bomber fans got the news we'd all been hoping for: we would finally be joining the AFLW. I cried.
Knowing that if little Auskicker Dani was running around today would have an opportunity to play in the big time when she grew up was overwhelming. It fills me with so much joy.
There is now a complete pathway, from Auskick, local footy, and state leagues, right through to the AFLW, for fans of all 18 clubs.
I am flying from Adelaide to Melbourne to see the first Essendon AFLW team run out onto Marvel Stadium's deck to battle against old foes Hawthorn.
I'm sure I will cry again. And no doubt I will be returning with no voice but a grin as big as the length of Marvel.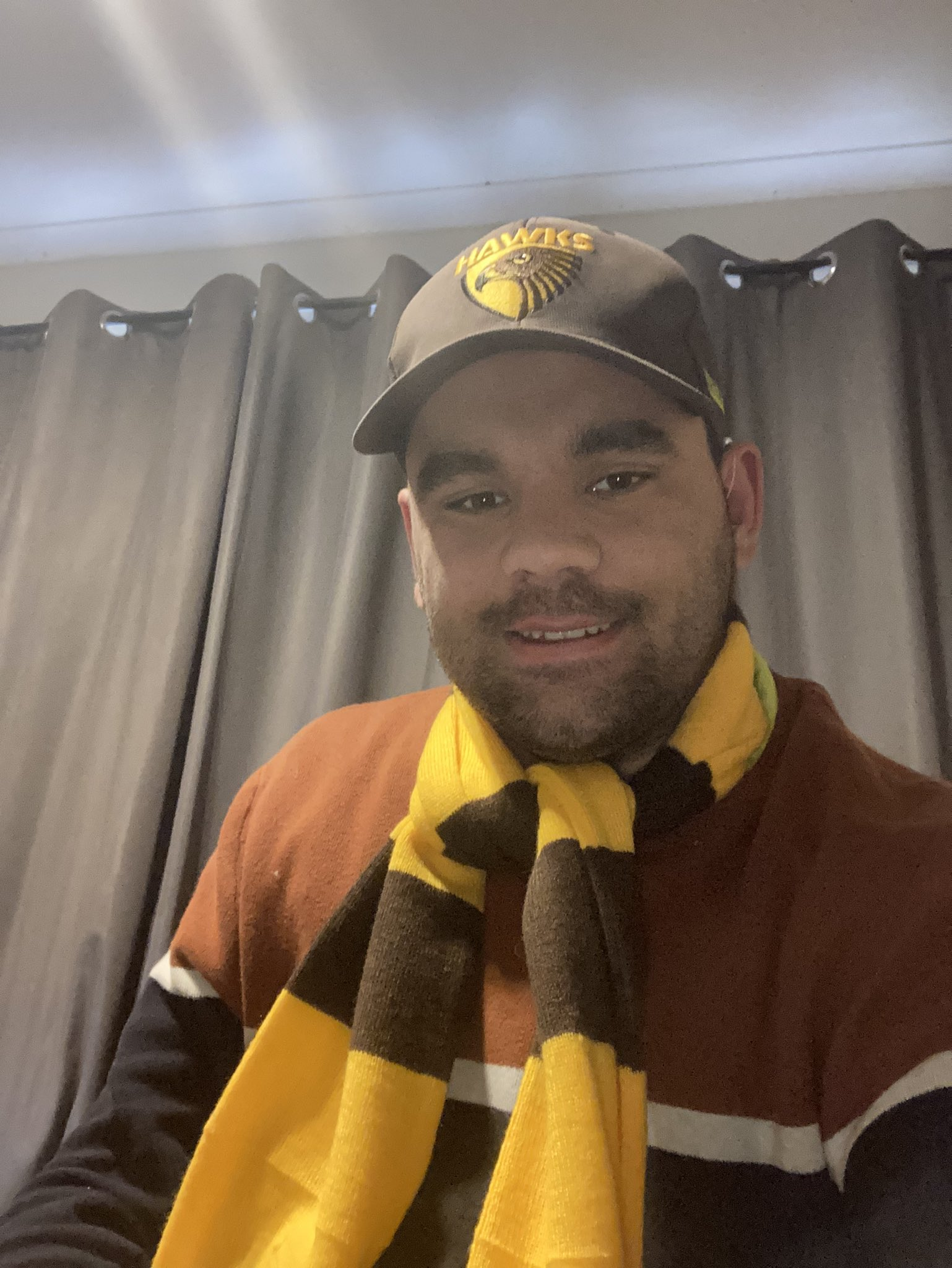 As a life-long Hawthorn supporter, I was so excited to hear that my club would be granted a licence for an AFL Women's team.
I am a proud member not only of the men's team but the women's as well, and I am happy that both now get the opportunity to play in the brown and gold at a national level.
I hope that we can be competitive in our first season - I'm sure the women will make us proud.
I love that the AFLW provides a simple pathway for young girls wanting to become elite footballers when they get older, just like the boys have, plus I like the competition's spirit.