Less than two weeks out from the Victorian State Election, the polls have tightened between Labor and the Coalition, possibly indicating a shift from major parties to Greens and Independents.
Polls put Labor ahead of the LNP on two-party preferred votes at 54% to 46% however, both major parties are tied at 38% of the primary vote.
Senior Lecturer of Politics and International Relations at Monash University, Dr. Zareh Ghazarian said there were a number of factors contributing to the tightening race between the major parties.
Dr. Ghazarian said "there is some volatility in the electorate," as was seen "when voters demonstrated they were quite happy to vote for non-major party candidates" in the latest federal election.
In the federal election, two teal candidates, Zoe Daniel and Monique Ryan were elected to the seats of Goldstein and Kooyong respectively, taking the seats off the LNP.
This rebuke in formerly safe, Liberal seats was seen to be a reaction to LNP policies on climate change as well as issues of corruption and transparency.
Dr Ghazarian said at a state level, however, the campaign has centred on "traditional state government issues such as healthcare, education, infrastructure and service delivery."
Particular attention has been paid to the energy sector this election cycle, with Premier Dan Andrews announcing plans to bring back the state electricity commission and the LNP's Matthew Guy announcing plans to pay supply power charges.
"The issue of the cost of living," said Dr Ghazarian, is a "major issue" that has been at the heart of Labor and the LNP's competing energy policies.
Despite the major parties directing focus to infrastructure, Dr Ghazarian said issues of transparency and corruption have "taken attention away from what they would like to be talking about."
Dan Andrews is no stranger to integrity scandals, having been interviewed by the Victorian Independent Broad-based Anti-Corruption Commission (IBAC) on multiple occasions.
Similarly, Opposition Leader, Matthew Guy avoided an IBAC investigation in 2017 amidst much scrutiny over a dinner with an alleged Victorian crime figure.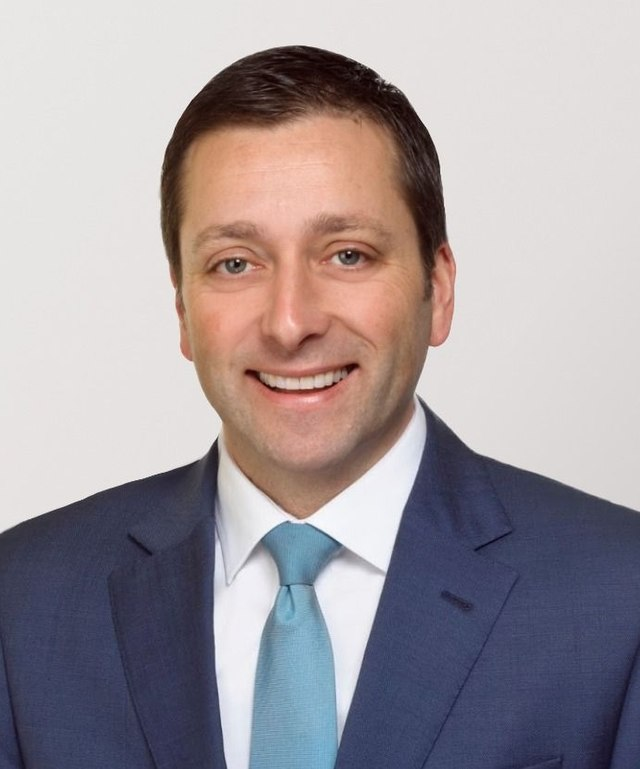 Dr Ghazarian said the spotlight on integrity issues may be "something that many people are thinking about in terms of determining who they'll be voting for.
"It's certainly been a big feature on this campaign."
Distractions around integrity concerns could ultimately contribute to an increase in seats for Greens and Independent candidates, with an outside chance the Greens may have an opportunity to form a minority government with Labor.
Director of Strategy and Campaigns at the Redbridge Group and former Labor Deputy Campaign Director, Kos Samaras said in an appearance on ABC Radio News that he expects "teals to do well" but drew attention to the voting habits of young, inner-city voters, more likely to lean towards the Greens.
"Polling in the city electorates like Hawthorne, Richmond and Brunswick is extremely difficult," said Samaras. He noted that response rates to polls among youth in inner city areas were "very low" leading to the underrepresentation of Greens voters in polling.
Dr Ghazarian said "it could well be the case" that while Labor will likely win the election, they may have to form a minority government with the Greens. The possibility may be slim, Dr Ghazarian said he "can't see the polls pointing to such a big loss," but "certainly, it is possible."
For the Greens to have a shot at forming a minority government, Labor would have to lose 11 seats.
The LNP is expected to make gains this election, with particular attention being paid to the electorates of Box Hill, Bayswater and Ringwood, in Melbourne's east.
Currently, the bookies have the Greens favoured to hold their seats in Brunswick, Melbourne and Prahran while picking up seats in Northcote and Richmond from Labor.
"If the Greens are able to consolidate their position in parliament," said Dr Ghazarian, "perhaps even increase their representation by winning one or two more seats," then, "if the numbers are close" then "absolutely, the Greens will have the potential to play a major role in determining who governs and possibly even have a role in government."
"If we have new parliamentarians who are winning seats from the established parties, then there's a clear indication that there's great dissatisfaction with the major parties," said Dr Ghazarian, "based on the national result, there is some volatility in the electorate.
"The question is whether that volatility will carry on into the state election."