After being beaten in the semi-finals in their first season, the Titans have recruited several experienced players in a bid to go one better in 2022.
In the six-team competition, the Titans finished third on the ladder in a solid inaugural season.
The Titans won three of their five games in the regular season, followed by a 24-18 semi-final loss to the Dragons. Their losses and wins were each by 10 points or less.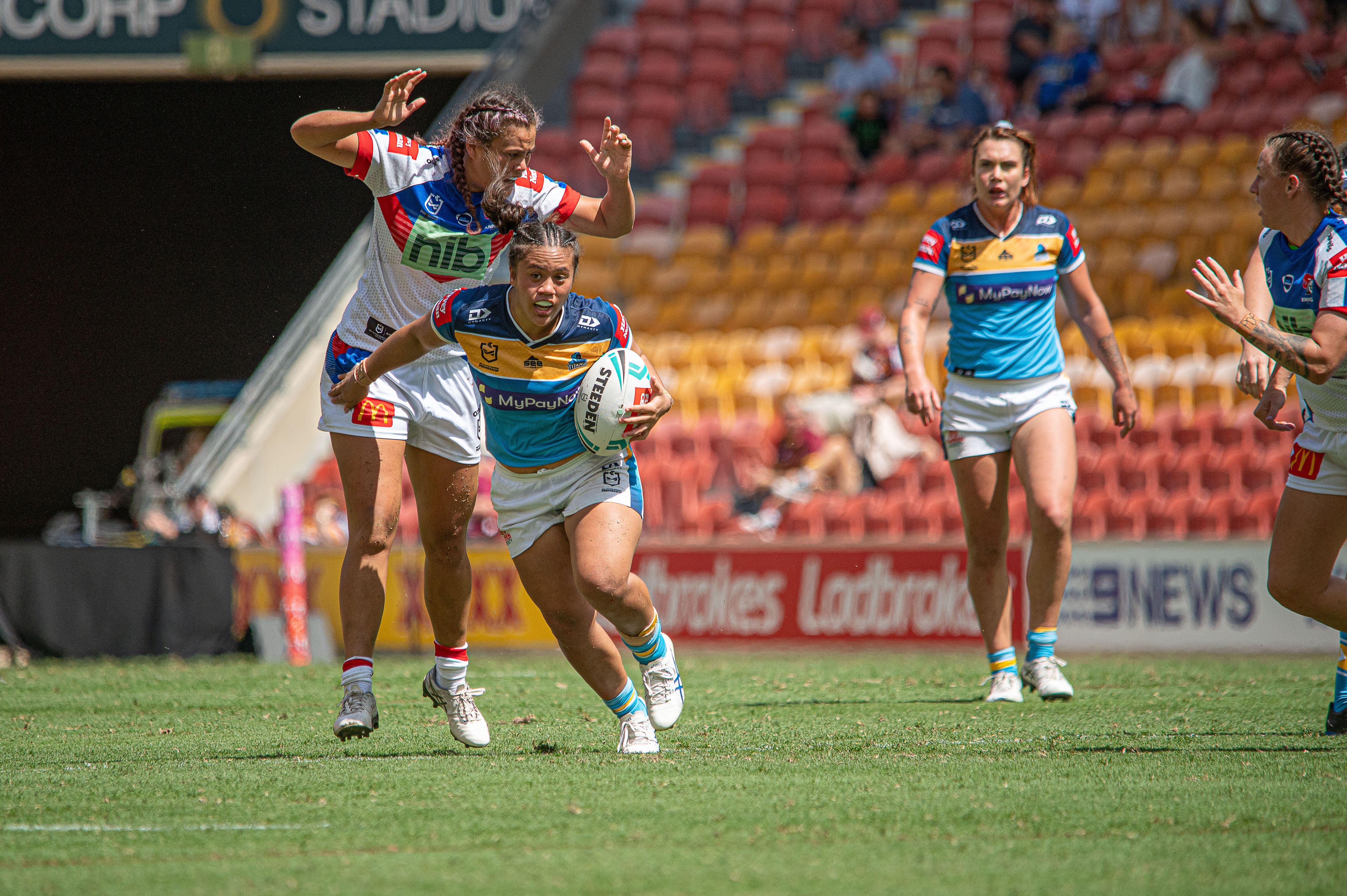 The Titans performed well in attack last season, racking up 94 points in their five regular season games. This was just 10 points behind the second-placed Dragons, who benefited from an additional win.
The Titans played particularly well at home, winning both of their home matches.
As the Titans' Player of the Year for the 2021 season, Jessika Elliston was a standout performer, and she will be hoping to maintain her form in her switch from the second row to prop.
Despite finishing third, the Titans conceded the second most points in their 2021 campaign earlier this year with a total of 96.
Having conceded 123 points, the last-placed Knights were the only team whose defence fared worse than the Titans.
The Titans will need to address this to optimise their chances of premiership glory later this year.
In: Annette Brander, Apii Nicholls, Emily Curtain (Eels), Hagiga Mosby (Broncos), Lauren Brown (Broncos), Madison Bartlett (Dragons), Rona Peters, Roxy Murdoch (Broncos).
Out: Brianna Clark (Broncos), Destiny Brill (Roosters), Shaniah Power (Roosters), Belinda Clarke (Unsigned), Cobie-Jane Morgan (Unsigned), Grace Griffin (Unsigned), Karli Hansen (Unsigned), Lauren Dam (Unsigned).
The Titans' biggest strength is their recruitment, with Broncos stars Lauren Brown and Roxy Murdoch and Dragons winger Madison Bartlett among their key signings.
The side has a well-balanced mix of teenage up-and-comers and veterans. Stephanie Hancock, a women's rugby league pioneer, will return for the Titans this season.
New Zealand representative Hailee-Jay Maunsell and Queensland Under 19s players Jasmine Peters and Jetaya Faifua will set up the Titans for success long into the future.
There is plenty of talent and experience in the Titans' 2022 squad, but their biggest weakness is their lack of experience playing together.
They have a new coach, Karyn Murphy, and eight new players. These signings should allow the Titans to excel, but they cannot afford a slow start to the season while they find their rhythm.
Twenty-year-old centre Jasmine Peters was the Titans' leading try-scorer last season, tied with Stephanie Hancock on four tries each. She is versatile, having played at fullback in the Queensland Under 19s side, thanks to her outstanding debut season with the Titans.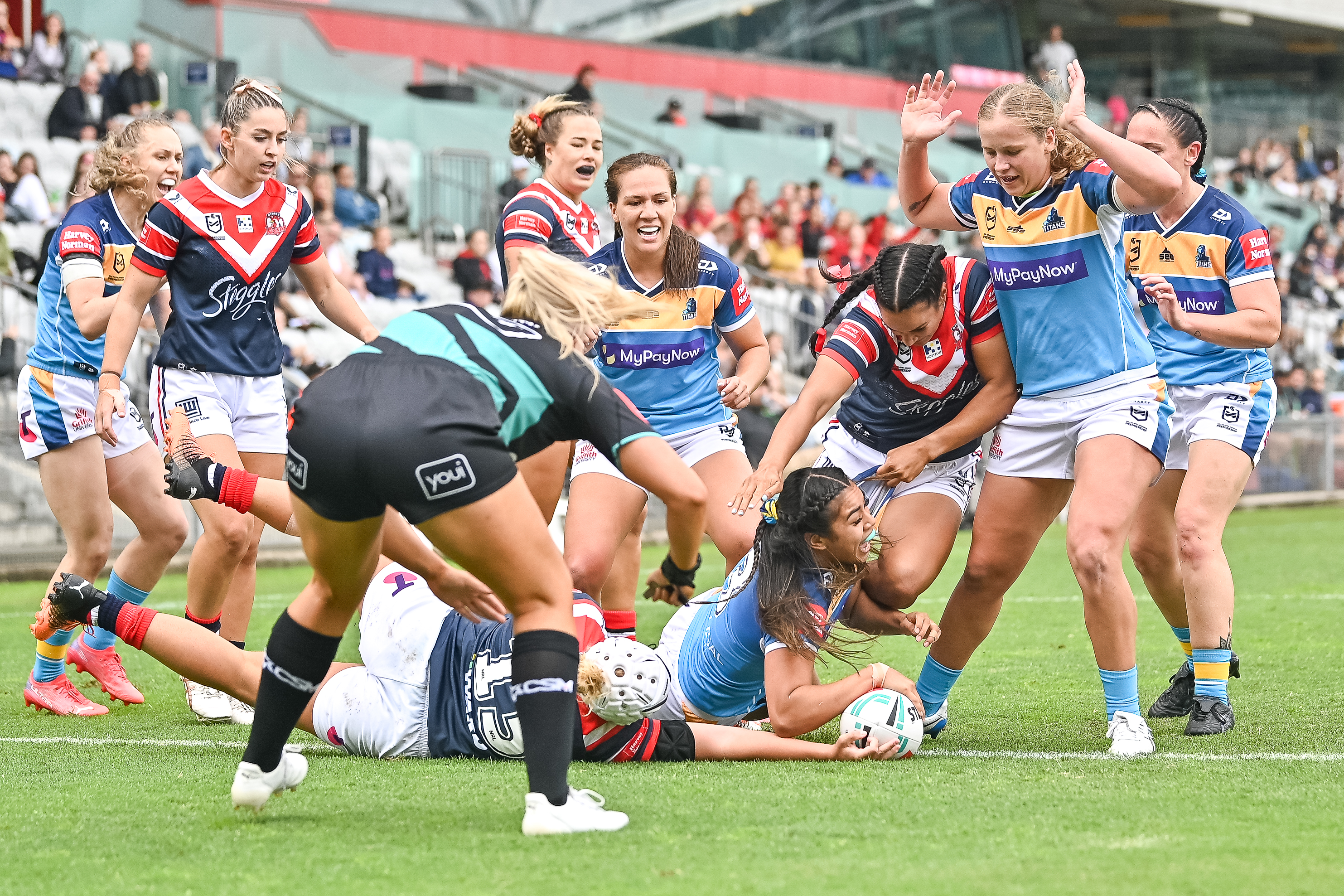 With a semi-final rematch against the Dragons in Round One, the Titans will soon see whether their recruits can make a difference.
They benefit from playing at least three of their five games in Queensland, though only one is guaranteed to be played on the Gold Coast.
The Titans' have the talent they need, so their performance this season will come down to how quickly the upgraded squad can gel.
Predicted ladder position: Third