It was a close match in the end, but the Giants have beaten the Sunshine Coast Lightning to seal third place and book a home semi final next weekend, after a three goal win.
The Giants jumped out to an early lead, putting six goals through the net before the Lightning were on the board. Jo Harten was dominating in the circle, but it was the defensive trio of Amy Parmenter, April Brandley and Tilly McDonell that were causing trouble for the Lightning.
Eventually the Lightning got on the board, and when they did, they got on a roll, making it 7-5 quickly. The game continued to be messy for much of the first quarter, as the Lightning had seven turnovers in the first quarter, and three passes intercepted.
A late Sophie Dwyer super shot stretched the margin slightly, and the Giants took a four goal lead into the quarter time break. It was as close as the Lightning would get for a while, unable to break level with the Giants.
The home side started the second quarter on a tear, stretching the lead to 28-17 midway through the quarter.
The Giants continued to run the match comfortably, leading by 12 goals at half time. Despite the Lightning having a strong third quarter, they were only able to cut the deficit to six at the final break.
Parmenter, Brandley and McDonell had a strong match, as the trio constantly disrupted the Lightning's attacking end.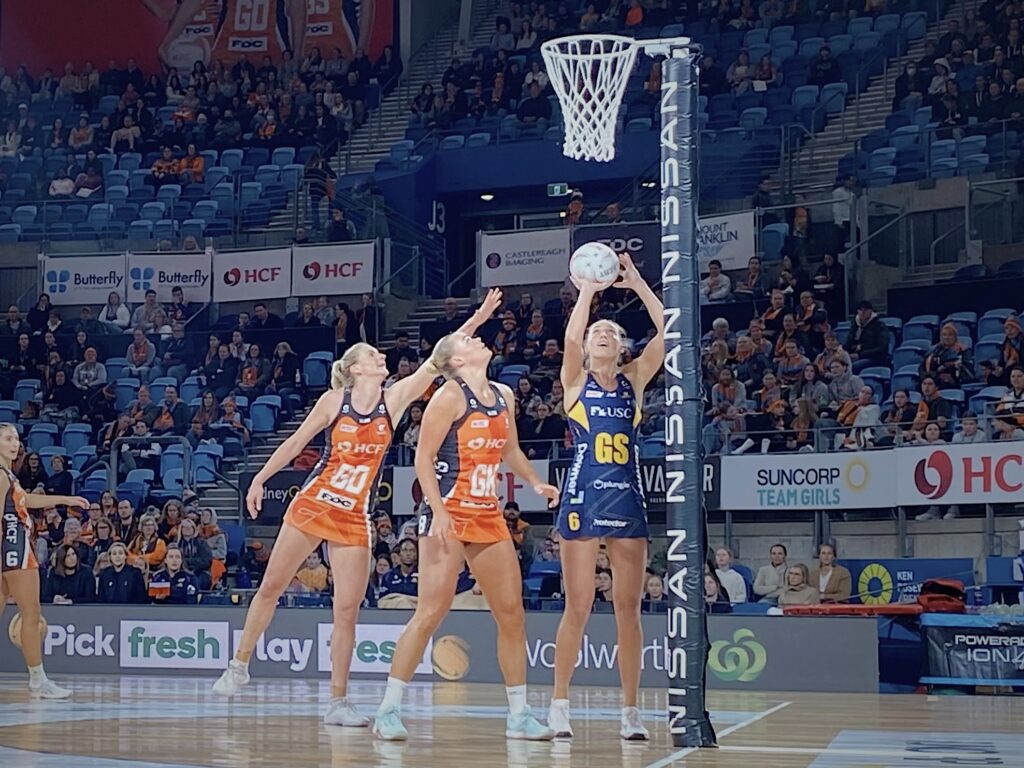 Parmenter would finish with five gains, five deflections and three intercepts, while Brandley was credited with five gains, five deflections and two intercepts. McDonell managed four gains, five deflections, an intercept and two rebounds of her own, anchoring the trio.
Giants coach Julie Fitzgerald was full of praise for her defensive trio after the match.
"They are really developing as a unit. Tilly is just 21, in her first full season," Fitzgerald said.
"Defensive ends take a while to grow, but hopefully that develops over the next couple of weeks. It's very exciting for the future."
Parmenter was also a key part of the offensive side of the game, with 16 centre pass receptions, and a dazzling goal assist in the first quarter.
Giants centre Jamie-Lee Price admitted after the game, that it wasn't a deliberate ploy, despite the effectiveness.
"I just give it to whoever is free, and Parmy must have been free today," Price explained.
Price was happy with the team's start, as they jumped out to that early advantage.
"We have been having really strong starts, and I think we just need to look at how we get ourselves in trouble coming into the second half of games. Lately we have been having really good starts, but we haven't been containing our lead."
Fitzgerald agreed, saying "We did let them back in, and I thought they came out with so much energy and great determination, but I'm pleased we weathered the storm."
"We knew that they had so much to play for and so much pride on the line, but I did feel that we were in control for most of the match," the coach continued.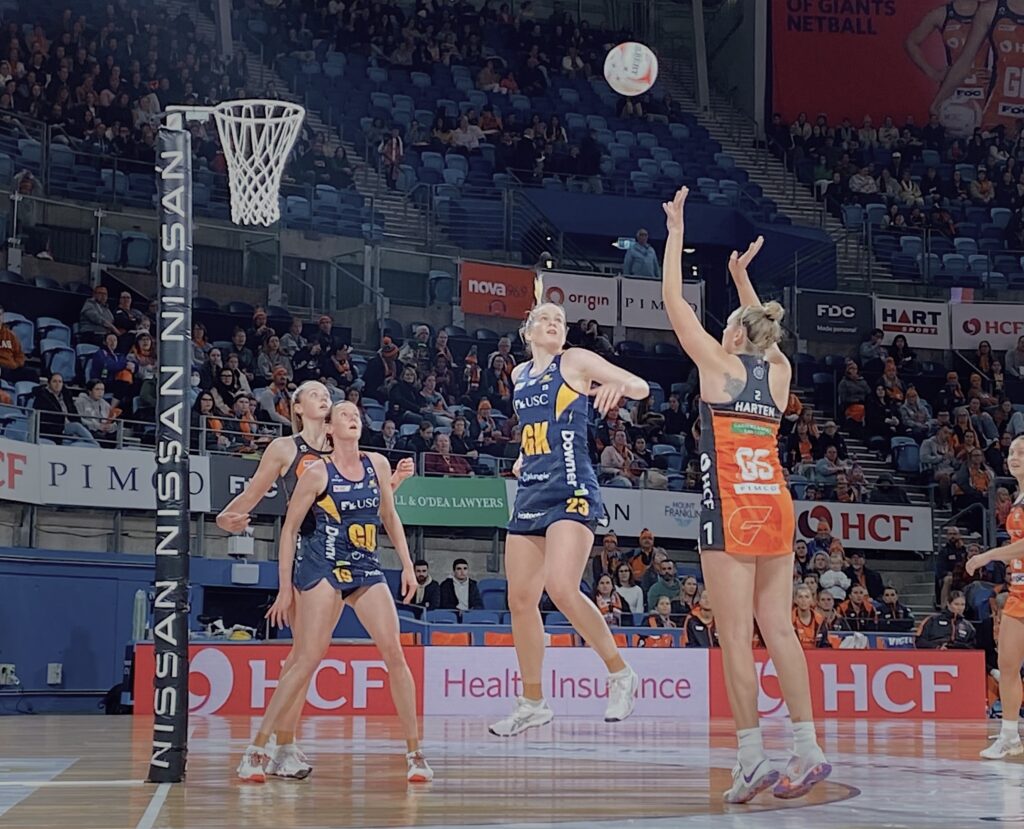 Lightning coach Kylee Byrne tried to change things up to slow the defensive trio, switching Steph Wood into wing attack and bringing Reilley Batcheldor into goal shooter, and later swinging Annie Miller into wing attack.
Miller was playing against her old side, after spending years as a Giants' training partner, at home for the first time. In her limited time on court, she put her best foot forward, showing plenty of energy and attack on the ball.
Batcheldor and Wood took it upon themselves to score for the Lightning late, to try and bring themselves back into the match.
Despite a late flurry of Super shots, and a strong second half by the Lightning, the Giants were able to hold off the visitors.
The win seals the Giants into third, regardless of the other results this round, and books a home semi final next week.
"It is really exciting. We really wanted to win tonight to secure third place and get a home semi final, we did that, but we did it the hard way," Price explained.
Despite doing it the hard way, Price is optimistic that the Giants are well prepared for the finals series.
"We have got a bit of experience from last season under our belt, playing in a grand final. That's where we want to be.
"Obviously losing really hurts, and we don't want to be in that position again, so we're determined and we've just got to keep working hard to get there.
"We had a lot of young players that were playing their first season or some girls were playing their first finals series, and I think we can bring that experience into this season, and learn from last season, and push for this year."
One of those players who has stepped up is Sophie Dwyer, who had 21 goals tonight, and led the Giants with 18 centre pass receives.
"Sophie has stepped up even more than she did last year, and for someone her age, she just show so much composure and experience," Price said.
The loss consigns the Lightning to the wooden spoon, as they miss finals for the first time in their history.
After a season of transition, with five new players amongst their ten player squad, the Lightning will be hoping to rebound next season.