Last year the Giants came oh-so-close to a maiden Super Netball premiership. A heartbreaking loss in the grand final was tough for the team to swallow, but it has driven them ever since.
This year, after fighting through adversity for much of the year, they are in another finals series and poised to try and go all the way to the top.
Giants captain Jo Harten believes that the challenges the team has faced this season has primed them for the toughness of finals.
"In finals, regardless of the opposition, you have to be ready for those really close, down to the wire games," Harten explained.
"We've been involved in games this year that have come down to the last shot, so that holds us in good stead, but ultimately, we want to win and win big, but we know they won't let us have it all our own way.
"In those pressure moments this year, we have excelled. We were knocked around by COVID earlier in the year, but I've been super impressed by how some of our younger athletes have actually come back in after experiencing that and really standing up this year.
"I'm looking to the young ones to really spark us on Sunday, and the older heads like me can steady the ship if needed."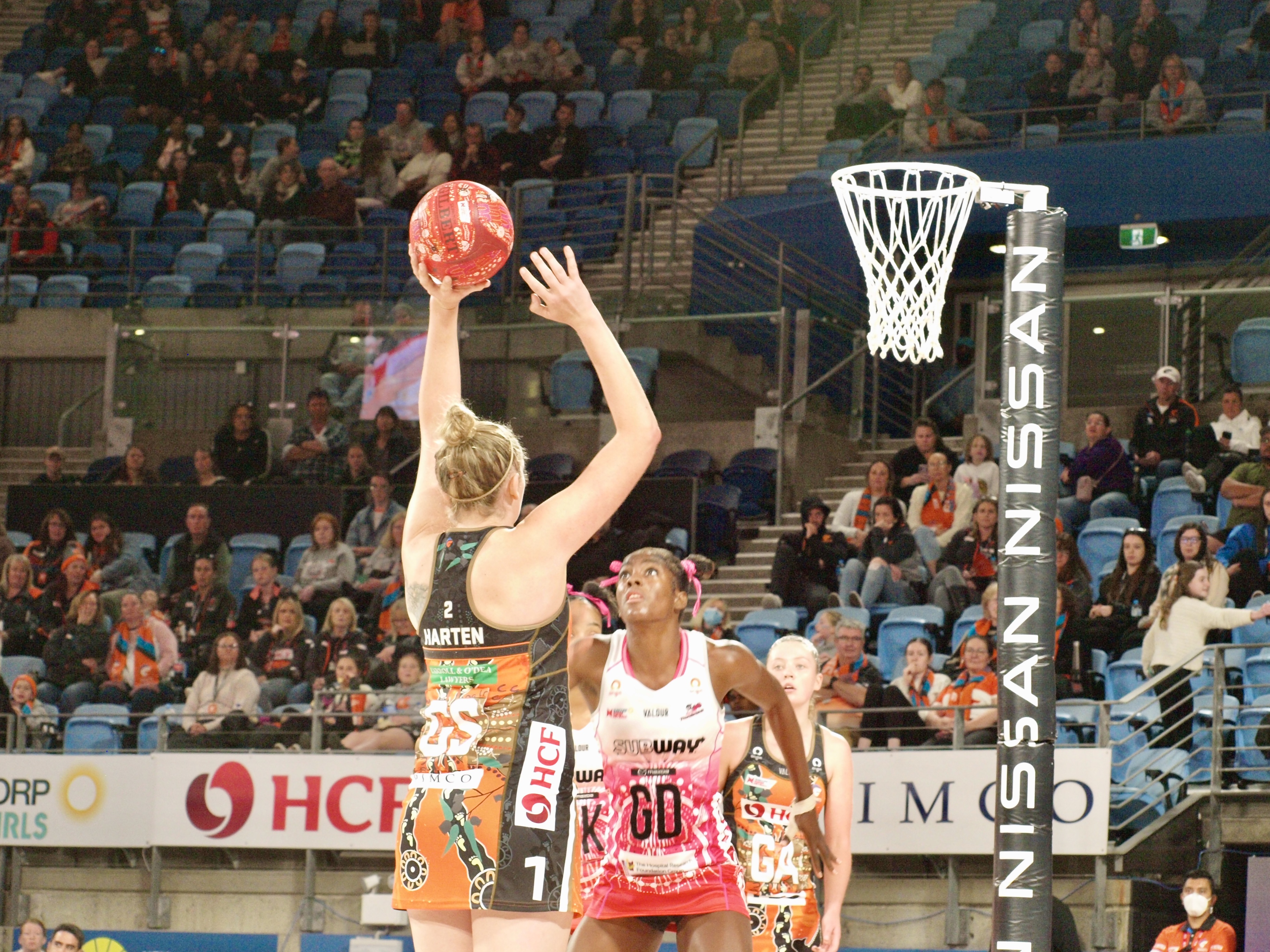 Harten has long been the leader of the Giants, a loud voice for the team since the early days of the franchise. She has long enjoyed a close relationship with coach Julie Fitzgerald.
Fitzgerald has been to the top across her career, and is confident that this group can make it to the top.
"Any finals game is a threat," Fitzgerald said.
"The intensity in finals steps up considerably to what you face in a round game. I think they're on a high - they had an exceptional game last week to get them into the finals and they'll be very confident coming into the game, but so are we - we're looking forward to the challenge."
One of the stars for the Giants again this year has been Jamie-Lee Price. The midcourter was recently announced as a training partner for the Commonwealth Games team, but has her focus firmly set on the finals in the meantime.
Price is one of the more experienced players for the Giants, as the vice captain, and believes her side is better for the experience of last season.
"Last season was really disappointing - getting to the Grand Final and losing to our friends across the road," Price said
"From that finals experience, people like Sophie Dwyer and Amy Parmenter and Tilly McDonnell and the young girls playing their first finals series - they can take a lot of confidence and experience out of that.
"It was a really big learning curve for us, and we're really looking forward to playing this week and actually being in the finals again.
"We've made two grand finals in our short period of time being a franchise, and its definitely character-building. Last year was really really disappointing, and I think it just goes to show, how important it is to have strong starts in finals.
"Not only that, finishing games as well. At the end of the day, we don't want to be playing catchup netball. We want to be having strong starts and being in the lead, so that we're not putting too much pressure on ourselves.
"Even the first grand final, we got smashed by Lightning, so they are two very different experiences and I learned a lot from both of them. I think a lot of our younger girls last year that were playing their first finals series have taken a lot out of it and they've really stepped up this year."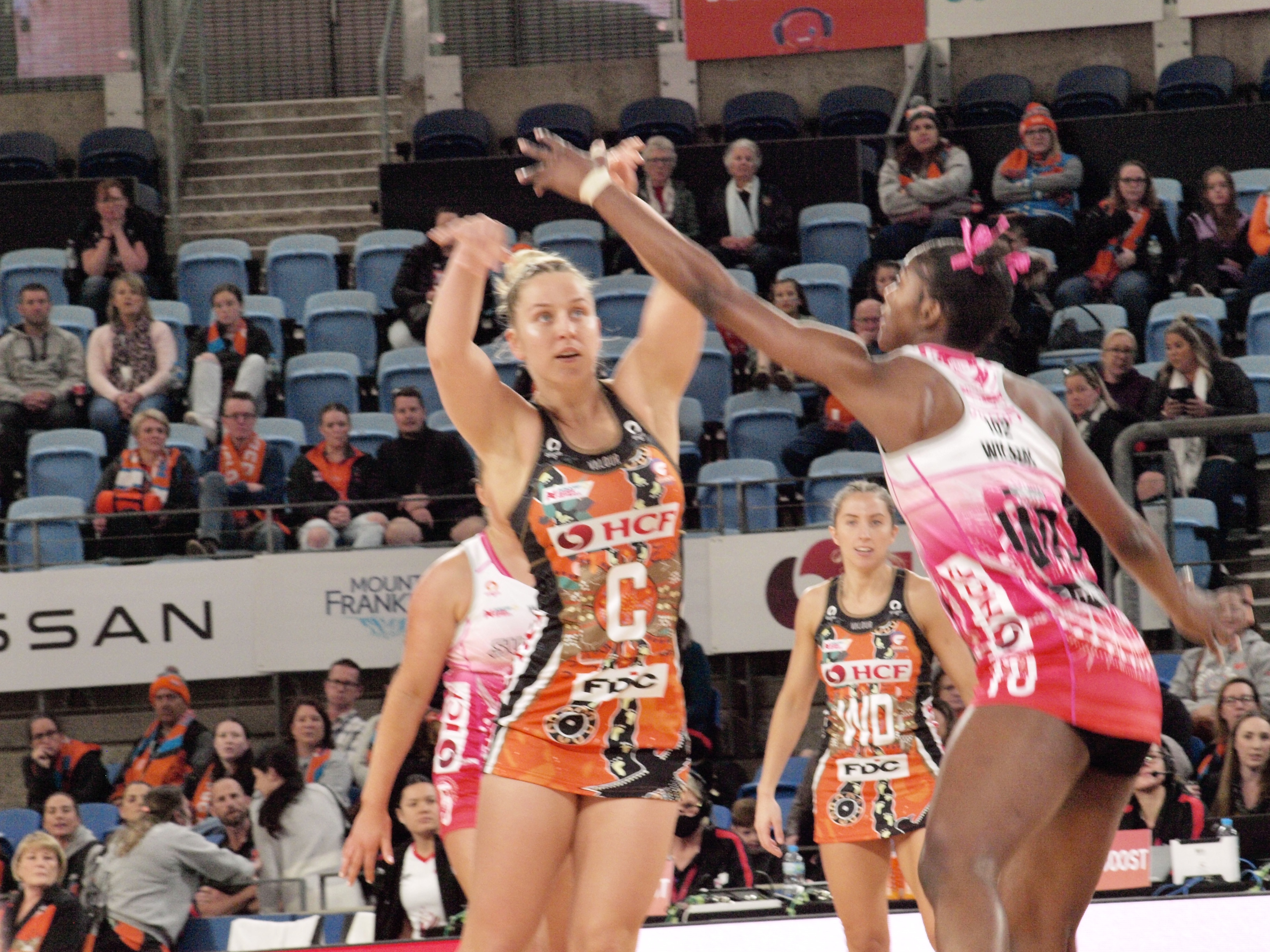 RIght now though, Price is focussed on the task at hand - the Magpies at home later today.
"We're really looking forward to having a home semi this weekend and having our crowd around us at Ken Rosewall Arena," she said.