"I've always thought that first game we played… I wasn't sure if anyone would turn up, or what sort of support we would have.
"But I remember I got out of the car and went straight to the change room and I didn't come out onto the court until the team was called in.
"When I walked through the tunnel and out onto the court I could not believe the volume of people there, everyone in orange, standing room tickets only. It was such a special night."
Giants coach Julie Fitzgerald has strong memories of the first time she coached the Giants, in their inaugural Super Netball match. Today, she coaches them for the 100th time, as the club celebrates its 100th match.
51 times, they have played the iconic Giants song in victory, and three times, the scores have been level at the end of the match. It's been a strong start for the fledgling club that has now certainly arrived at Super Netball level.
"We've been pretty fortunate. In the six seasons we've been in [the competition], we've been in the finals four times and we've played two grand finals, and I think for a startup club that's a record to be pretty proud of," Fitzgerald told the media on Thursday.
"So we just hope to keep building on that, being better every year and making sure we are strong contenders in every competition that we play."
And build they have. 12 Giants players have played for their country while rostered with the Giants, and there are long term stars already in place.
For Fitzgerald, that was a key part of taking the role with the team.
"When I first considered taking the job, I sat down and thought about who we could potentially have in the team, and I was pretty confident that we would have a good core.
"Once you've got a few good players, you can attract other good players, and that first team that we had had enough experience to get through.
"It's quite difficult to play your first year, and we had to throw it all together quite quickly, we had a little bit of experience, and obviously you're going to have some young ones in there as well, so I thought we had a good mix in that first year."
And they have maintained a good mix ever since, with a couple of experienced players in their 30s, a strong core in their mid 20s, and some emerging stars who are just setting out on their journeys.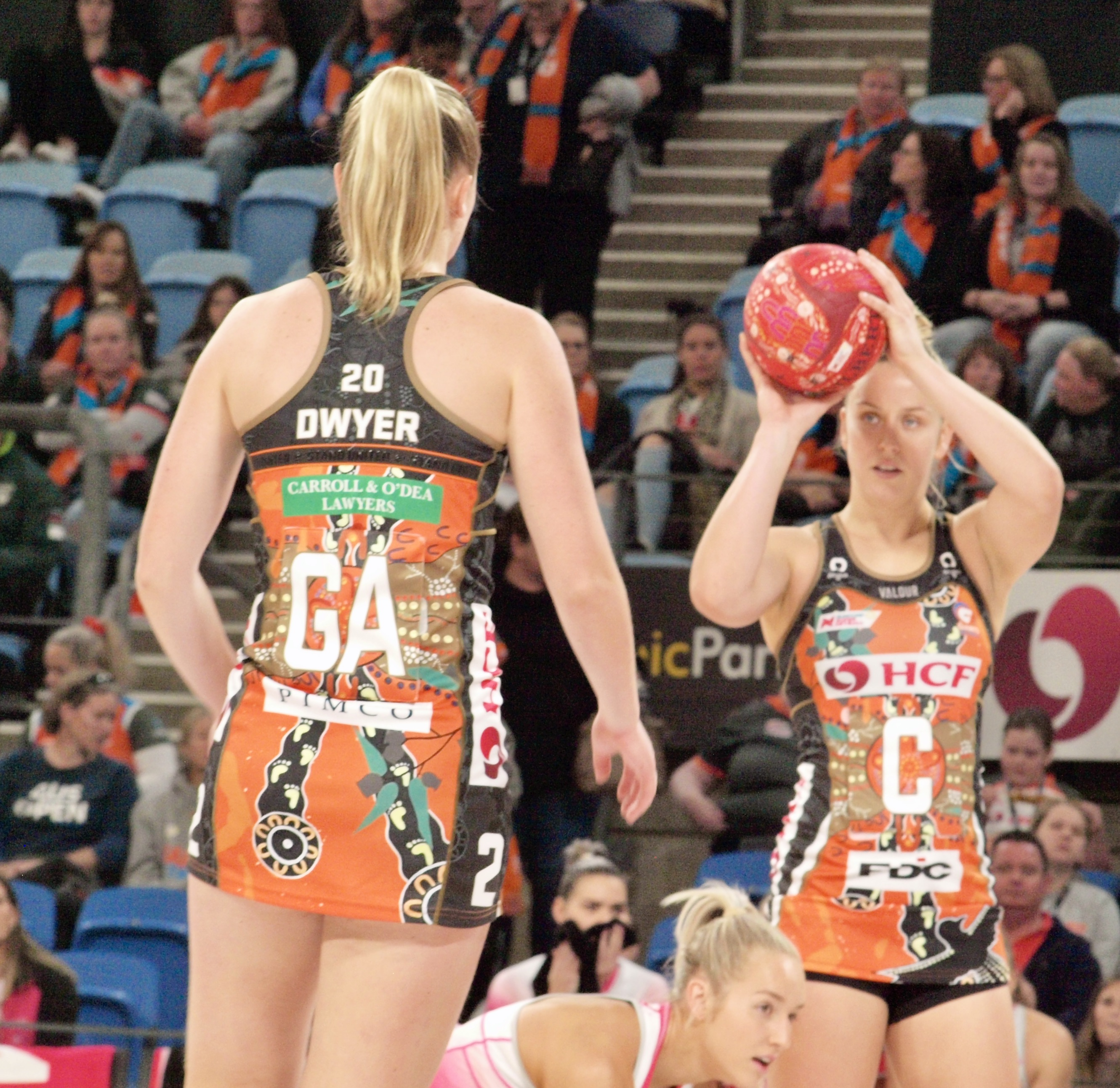 When Fitzgerald was asked to nominate who had been a talisman for the club, and a representative of the journey to 100 games, to players sprung to mind quickly.
"Jamie-Lee [Price] and Jo [Harten] - they've been there right from the start. They've grown with the team and have had so much input into how it's developed, and they're very much a part of the Giants."
Harten and Price will each bring up their 100th game for the club next week, having missed just one game across the journey so far.
They've been involved in finals runs, grand finals, but Fitzgerald isn't just looking to the on-court results as she looks ahead to the next 100 games.
"Obviously you hope you have a premiership in there, but my main aim is that we can create an environment where every player in NSW wants to be a Giant, and that we have a club that people are proud to be a part of and want to join," she said.
The Giants aren't just setting their sights on the future players, as they lock in on the fans that they have connected with in their six seasons so far.
Ken Rosewall Arena, where the Giants play their home games, is a loud and raucous environment when the Giants play, as the crowd gets behind their team.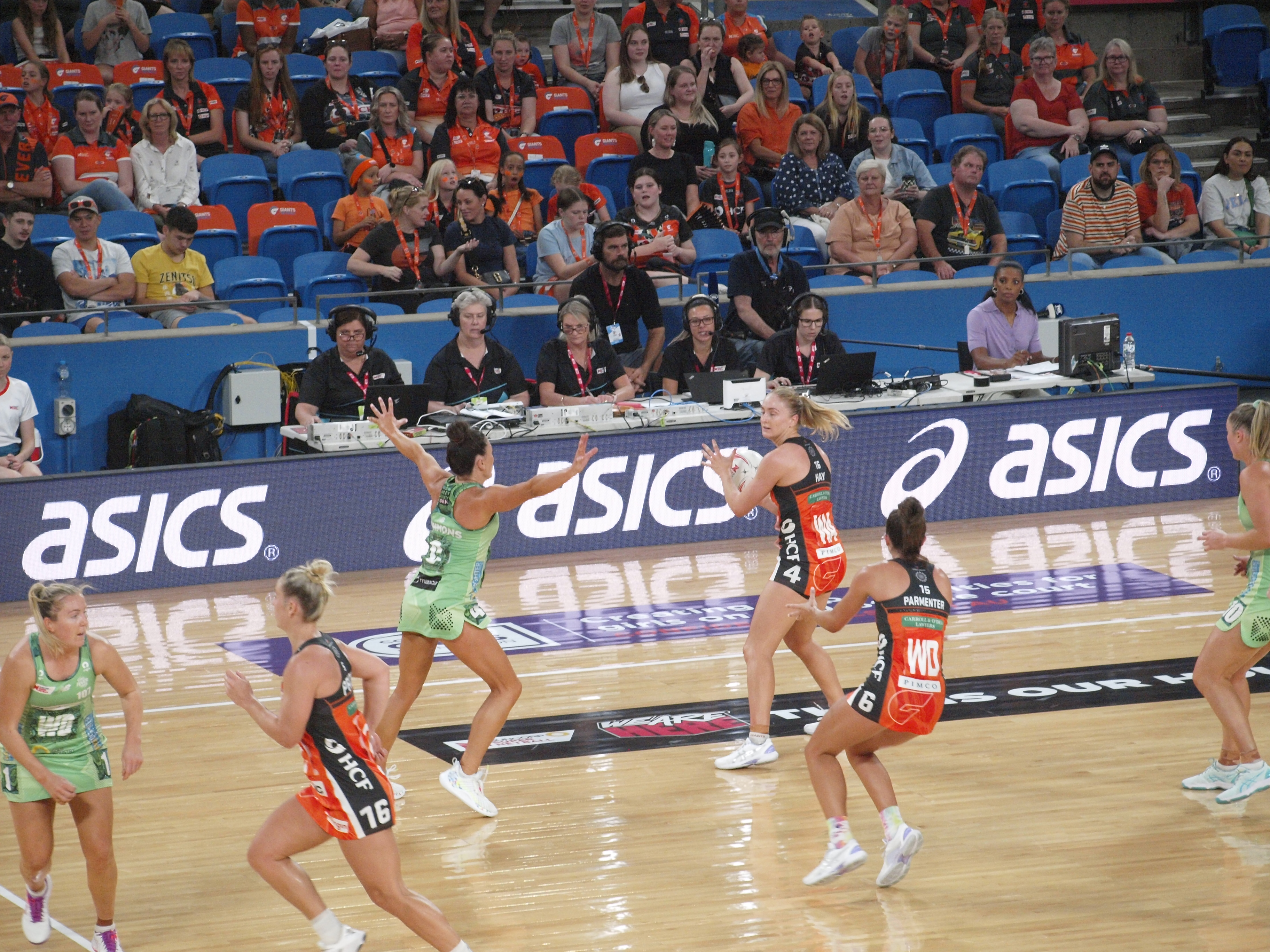 "I think people do respect the fact that we are virtually all from NSW," Fitzgerald said.
"We have provided a pathway for young NSW athletes to come through, and there's a steady pathway for them to follow, and I think our fans enjoy that.
"I think they also enjoy that we are never down and out. No matter where the Giants are sitting in a game, we're going to give it 100 per cent and we are good at coming from behind and fighting with a lot of spirit. I think fans like to see that, whether you win or lose, they want to know that you are prepared to put yourself in the game."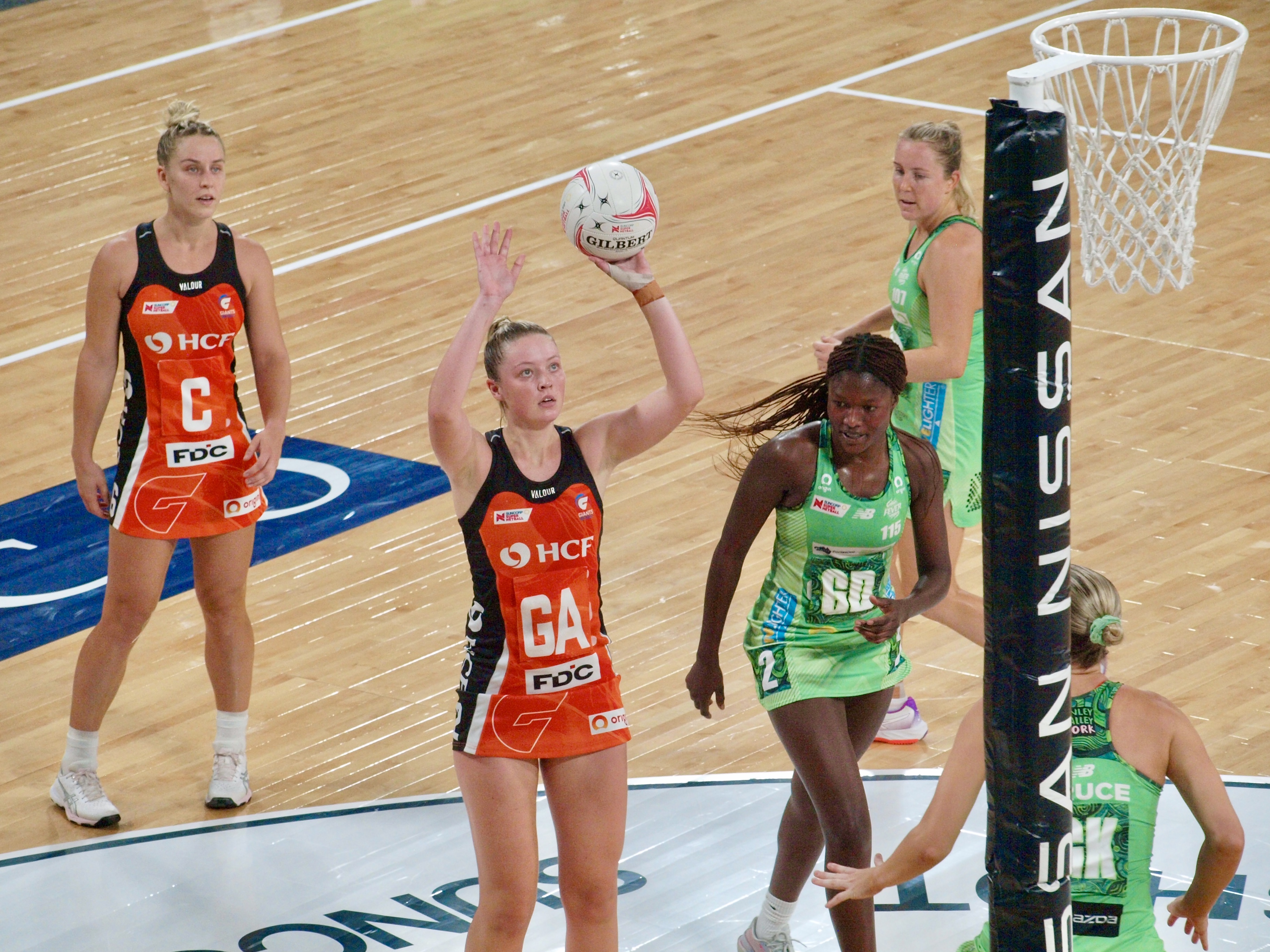 And the Giants are never out of it, as they fought through a tough start to the season, losing their first three matches, before bouncing back with strong wins over the last fortnight.
The Giants will celebrate 100 matches against the Firebirds later today, as they look to level the ledger for this season.