FISHBOWL has brought a new menu item to customers for Sydney World Pride, and is looking to make a difference with the new dish as well. Pairing with Mind Out, an LGBTQIA+ program, $1 from every dish will be donated to support the program.
Mind Out's mission is to improve mental health outcomes and reduce suicide and suicidal behaviours amongst LGBTQIA+ individuals and communities, a fitting partner for this project.
The bowl, called the "Rainbowl" is available from stores all across NSW, Victoria and Queensland, as well as on delivery, for two weeks around Pride in Sydney.
The dish has the option of chicken or tofu in the bowl, along with a colourful range of vegetables, with kale, carrot, radish, beetroot and cabbage. The bowl is topped with wasabi peas for some kick, and a creamy roasted sesame dressing.
The flavours work well together, and the crispy vegetables and peas give a crunch and texture to the bowl. It all comes together in a delicious package, and is well worth the trip to Fishbowl.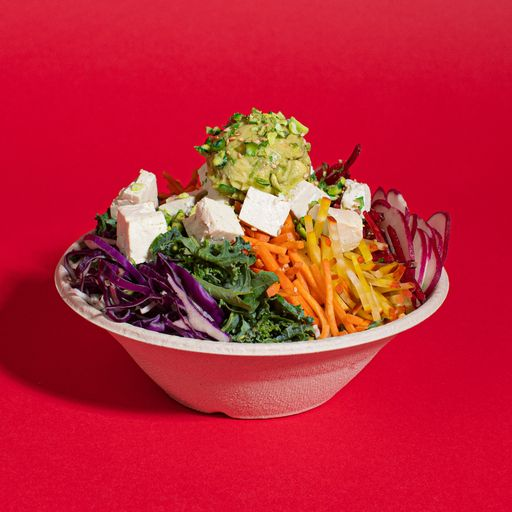 FISHBOWL co-founder Nicolas Pestalozzi explained the thinking behind marking Pride, and partnering with Mind Out.
"What better time to celebrate and show our love to our diverse range of team members, customers and communities that we're a part of," Pestalozzi explained.
"The Rainbowl is an extension of that, we want our customers and team to feel proud, knowing that they can give back and directly support the LGBTQ+ community, through something as simple as their lunch and dinner."
On Mind Out, Pestalozzi explained why the program was a natural partner, describing them as "something we strongly align with and are continuously bringing awareness through our mental health initiatives and partnerships every year".
"This is the first time we've partnered with Mind Out and we look forward to hosting future run clubs and charity events to bring awareness to their work and services", he said.