SQUAD (29-player provisional)
One of the host nations has capitalised on the media attention at home, and the fact there is an injury crisis in the squad to name a large provisional squad of 29 players.
Built in the image of coach Tony Gustavsson, the Matildas' extended squad takes advantage of the growth in depth in the side over the last few years since Gustavsson has taken control.
With plenty of time still before the final squad is to be named on July 3, and given the number of players under an injury cloud, it makes sense for Gustavsson to keep his options open and his cards close to his chest.
Jada Whyman is the only uncapped player in the squad, and the golden age of the Matildas is recognised again, with players like Sam Kerr, Kyah Simon, Clare Polkinghorne, Lydia Williams, Tameka Yallop, Caitlin Foord and Emily van Egmond named for their fourth appearance at the tournament.
Yallop, Catley and Alanna Kennedy all come in under injury clouds, as do Kyah Simon and Chloe Logarzo, sustained while on recent domestic duties, and ACL injuries in the last year for the later duo. All will be given the chance to prove their fitness before the final selection.
Simon is one of the players under the biggest injury cloud, given that she suffered her ACL injury in October, just eight months ago, as she pushes the timeline for recovery.
The majority of these players have featured for Gustavsson over the last 12 months, as he pivots into "tournament mode", and as the team gears up for the most significant tournament in the nation's history.
Goalkeepers: Mackenzie Arnold (West Ham United FC), Teagan Micah (FC Rosengård), Jada Whyman (Sydney FC), Lydia Williams (Brighton & Hove Albion FC)
Defenders: Ellie Carpenter (Olympique Lyon), Steph Catley (Arsenal WFC), Charlotte Grant (Vittsjö GIK), Clare Hunt (Western Sydney Wanderers FC), Alanna Kennedy (Manchester City FC), Aivi Luik (BK Häcken), Courtney Nevin (Leicester City on loan from Hammarby IF), Clare Polkinghorne (Vittsjö GIK)
Midfielders: Alex Chidiac (Racing Louisville FC), Kyra Cooney-Cross (Hammarby IF), Katrina Gorry (Vittsjö GIK), Chloe Logarzo (Western United FC), Amy Sayer (Stanford University), Emily Van Egmond (San Diego Wave FC), Clare Wheeler (Everton WFC), Tameka Yallop (SK Brann)
Forwards: Larissa Crummer (SK Brann), Caitlin Foord (Arsenal WFC), Mary Fowler (Manchester City FC), Emily Gielnik (Unattached), Sam Kerr (Chelsea WFC), Hayley Raso (Unattached), Remy Siemsen (Leicester City FC), Kyah Simon (Unattached), Cortnee Vine (Sydney FC)
HOW WILL THEY LINE UP?...
As Gustavsson has started to frame his squad and narrowed the scope of his tactics, his preferred structure has changed. In recent friendlies and tournaments, the Matildas have typically moved to a 4-4-2 structure, with all the focus on Sam Kerr.
Kerr is the greatest footballer in the history of the nation, and arguably the best striker in the world. Everything begins and ends with her, but the young depth rising has changed the tactical force of the Matildas, as the wide players have become more dangerous.
Ellie Carpenter, Hayley Raso and Cortnee Vine are all lethal with pace out wide and have shown the ability to torment opposition wingers and fullbacks at will. Their ability has taken some of the pressure off Kerr to create opportunities in the last few years and has given Kerr a new lease on life as a target, rather than a lone creator.
The forward line has been settled with Kerr as the key focus of opposition defenders at all times, and Caitlin Foord as her partner in crime. Foord has two goals this year, and 22 across her 101-match career, while Kerr has 63 goals - a national record.
Behind the duo, Gustavsson appears to have settled on a midfield with pace on the outside, and creativity in the middle. Kyra Cooney-Cross (21 years of age) and Katrina Gorry (30 years of age) are the foils for one another in the middle, generating opportunities for their attackers, and steering the ship.
Outside of that duo, Hayley Raso and Cortnee Vine are charged with bringing the ball up, forcing the pace and stretching the fullbacks of their opposition. Vine has proved so effective in Carpenter's absence as Carpenter returns from her ACL injury that she has claimed a role of her own outright.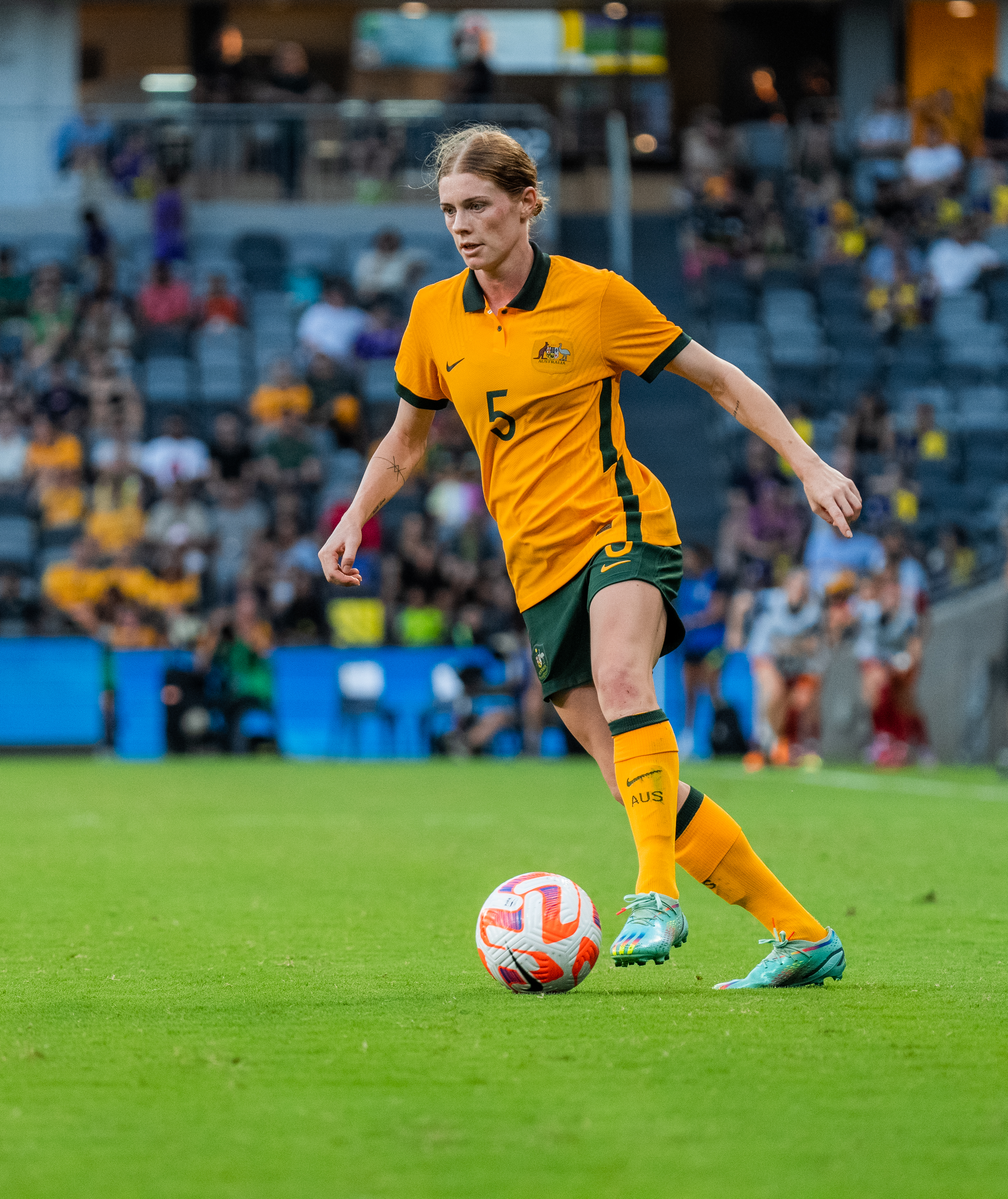 Raso meanwhile has proven her incisive running over years, starring for the Matildas and Manchester City, and will be looking to do the same at the World Cup.
There are more questions about the defensive group used by Gustavsson. Between injuries and form, there have been different combinations used recently, and there isn't as settled a group.
It's likely that Gustavsson uses Catley and Carpenter as the fullbacks in his ideal starting side, with the pace and experience to challenge anyone in the world. Carpenter in particular was one of the most exciting wing players in the world before she suffered her ACL injury a year ago.
Clare Hunt and Clare Polkinghorne are expected to be the centrepieces in defence, the foundations of a side that has struggled to stop opposition teams scoring at times, but will need to in this world cup.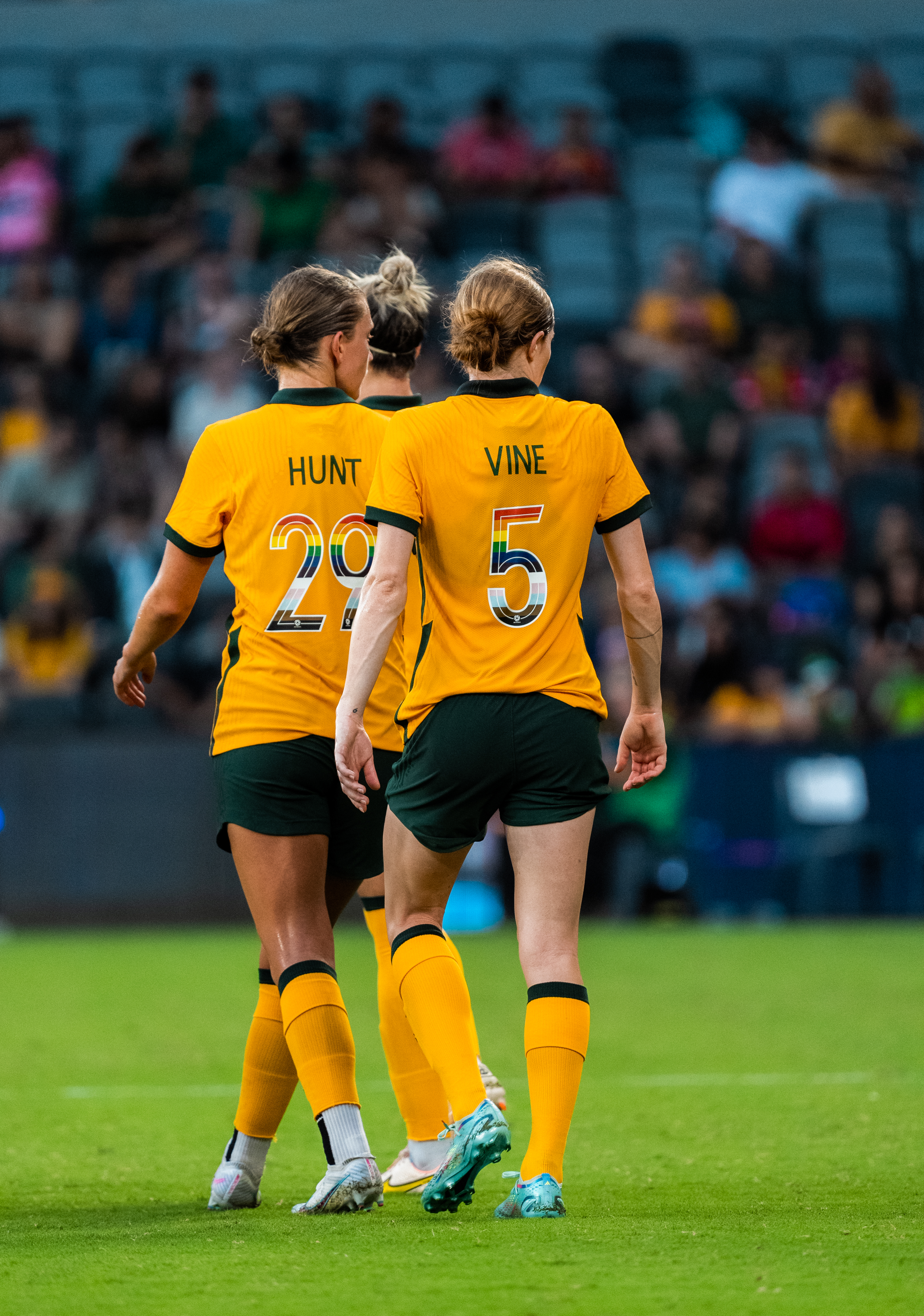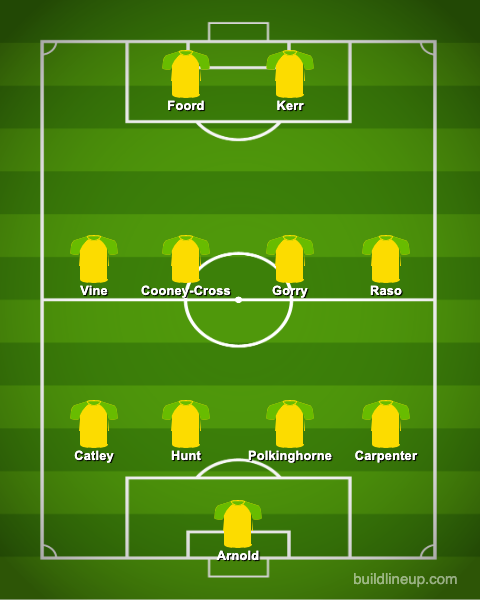 Edge of the Crowd partners with Her Game Too for the Women's World Cup, uniting our passion for diversity and inclusivity in sports. Together, we aim to dismantle barriers, tackle sexism, and amplify women's voices in the sporting realm. Join us in celebrating the spirit of the beautiful game, free of gender constraints. The love for the game knows no gender; let's make every game, Her Game Too. Head to @HerGameToo on Twitter, Facebook and Instagram to learn more.
Mary Fowler is just 20 years old, but she already has 36 caps and nine goals to her name in her short career. A player who has the ability to take the match away from an opponent in a metre of space, Fowler has so much potential to make a different in the tournament.
Coming on later in games, against defences with tired legs, Fowler will be every chance to add to her goalscoring tally, and will be looking to make a difference for the Matildas.
14 July: Friendly v France, Marvel Stadium, 7.30pm AEST
20 July: WWC Group B vs Ireland, Stadium Australia, 8ppm AEST
27 July: WWC Group B vs Nigeria, Brisbane Stadium, 8pm AEST
31 July: WWC Group B vs Canada, Melbourne Rectangular Stadium, 8pm