On Field Recordings II, six artists from across Australia and New Zealand have brought their distinctive musical styles to create an auditory experience designed to immerse the listener in the atmospheres of the Australian bush.
It's a project coordinated by the global nature company Unyoked, which sent each of the artists to one of their off-grid wilderness cabins with instructions to use nature as an inspirational catalyst and devise a song. This is a method backed by research: recent studies have revealed that immersion in nature reduces stress, improves mental wellbeing and engages creative output. Unyoked's hope is that the products of these artists' immersion will, in turn, be able to stimulate the creativity of anyone who immerses themselves in this album.
Having already done this once before in 2020 with Field Recordings I, this time around, Unyoked have pioneered some next-level immersion. The Spatial Audio with Dolby Atmos technology provided in collaboration with Apple Music has allowed Grammy-winning mix engineer Eric J Dubowsky to design a three-dimensional audio experience.
The line-up has also shifted since 2020. Field Recordings II boasts six of Australia and New Zealand's most talented female artists: ARIA-winning singer-songwriter Miiesha, four times ARIA nominee Ngaiire, up-and-coming multi-instrumentalist and producer Milan Ring, neo-soul star Wallace, experienced soul vocalist Tiana Khasi, and Melbourne's own singer-songwriter taking the airwaves by storm, Ruby Gill.
The songs of this album blend the sonic stylings of these musicians with the organic soundscapes of Unyoked's wilderness cabins. Streams and birdsong float in and out of the mix (courtesy of live recordings by Wade Keighran), and each track feels like it's being delivered to you in some humble creek-side performance.
Milan Ring's 'Bound' opens with a twinkly, dexterous acoustic guitar before giving way to a minimalist soundscape of echoing synths and strings. Milan's vocals dominate the foreground as she sings about a long-distance relationship. It's a soundscape that gradually becomes more layered, incorporating harmonising vocals and elusive touches of shaker. Yet, by the end, all that is left is an acoustic guitar whose notes fade into nothingness.
Miiesha's 'Eventually' similarly opens with an acoustic guitar that rings out starkly from the rushing water audible in the background – a laidback riff that repeats for the song's entirety. Layered above it is Miiesha, delivering a husky vocal performance where she sings of the regret and pain that follows a breakup. The stripped-back instrumentation and production lend a platform to Miiesha's impressive vocals, allowing her to carry the song.

An acoustic guitar riff is once more the opener in Ngaiire's 'Found', yet this time it is soon joined by keyboard staccatos that lend an ominous tone to Ngaiire's impressionistic storytelling. This tone is only accentuated by the presence of other vocals that appear in the background only to vanish. During the bridge, these radiant synths join the mix, making Ngaiire's vocal crescendo before the beginning of the fade-out truly heavenly.
Wallace's 'Further Away' takes the album on a relaxed detour in another musical direction, offering some laidback neo-soul that opens not with an acoustic guitar but with the sounds of wind. Behind Wallace's vocals is a subtle bass, some rhythmic clicks and repeating vocal harmonies. As Wallace repeatedly sings "slower" in the chorus, it's as if she's describing the song itself, slowing things down after a series of intense tracks.
Ruby Gill strips things back even further in 'If God is the Pigeon', leaving listeners only with the sound of her voice and piano. Barely audible in the background is a forest soundscape of birdsong and wind. It's Ruby's lyricism that makes this track a standout for me: there's a fascinating abstractness to her imagery as she sings about finding God in small, everyday scenes.
There's also a boldness as she questions "who do you think you are?" – it's a line that makes you stop and think as a listener, accentuated by her voice's harrowing emphasis on the "who". An extended outro finally foregrounds the forest soundscape that we've only somewhat heard so far, and it's a thematically appropriate way to conclude, allowing the listener to now ponder their own ability to find meaning in nature.
Tiana Khasi brings the energy back with 'Louka Manuka', immediately greeting us with a watery electric guitar playing over the sounds of rain. A drum machine plays a steady beat throughout, never developing into anything more complex. As Tiana said, it produces a "meditative effect" that "[keeps] you grounded as you listen", compelling you to appreciate the atmosphere she has crafted with her powerful vocals and nature samples.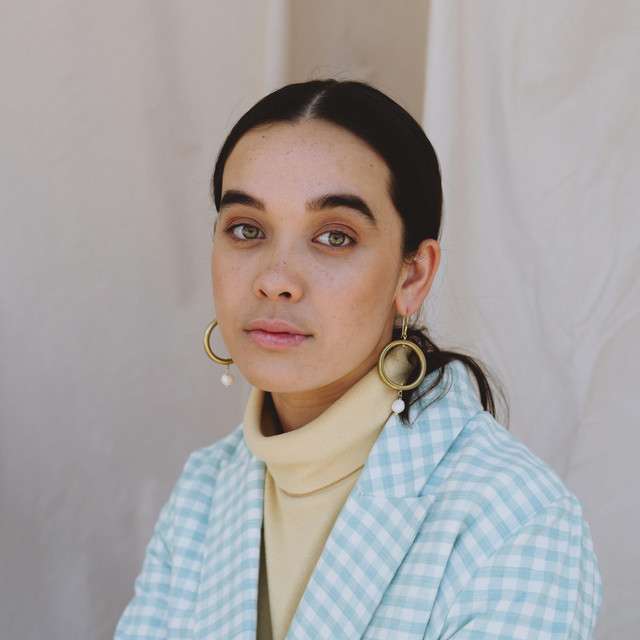 Overall, there's an impressive track listing here. Field Recordings II has captured the vibe of being alone in the Australian bush, with no company but nature and your own mind.
Yet, it's worth mentioning that the album broadly captures only one aspect of the Australian bush, this idyllic, relaxing, rustic picture. There are times when I wished the album would branch out more in tone and imagery beyond just the touches found in the ominous tone of 'Found' and the inspired lyricism of 'If God is the Pigeon'.
Similarly, the production felt at times too clean for music that is meant to represent the Australian wilderness. The bush is not all chill vibes; it can be dark, haunting, and ambiguous. With its consistent crispness and lucidity, the production didn't quite manage to capture this full spectrum.
Of course, considering this particular picture of the Australian bush that Unyoked is selling with their cabins, it makes sense that this is what is foregrounded in the album. Still, I think there was space to broaden the emotional and tonal range.
There's a deliberate stasis that pervades Field Recordings II. The songs are repetitive, often ambient, and rarely evolving in complexity. It's a patient listening experience. It forces you to sit with it, to immerse yourself without an expectation of dynamism.
Field Recordings II is a musical experience designed for the listener willing to sit with the music long enough to unravel its layered soundscapes. For that kind of listener, there's plenty to enjoy here.
Field Recordings II in Spatial Audio will be available exclusively on Apple Music as of August 19.