The Australian Olympic Committee has selected an experienced Snowboard Cross team with only two members of the six athlete team making their Olympic debut.
Olympic silver medallist Jarryd Hughes from Pyeongchang will be heading to his third Olympics along with Cam Bolton and Belle Brockhoff, and Adam Lambert will be going to his second.
While Hughes was the top performer in 2018 winning silver, Bolton improved on his 11th place finish in 2014 to finish in 10th, meanwhile, Lambert couldn't make it through to the quarter-final after a tough 1/8 final draw.
Brockhoff's Olympic journey hasn't been an easy one, just 11 months out from Pyeongchang she ruptured her ACL but managed to recover in time and get enough time on snow to make the Olympic team. After solid performances in seeding and quarter-finals, she didn't finish in her semi-final race and had to compete in the B Final, which she finished in fifth in, to finish 11th at her second Olympics.
Josie Baff will make her debut, two years after winning Snowboard Cross gold at the 2020 Winter Youth Olympic Games, as will 26-year-old Adam Dickson.
Lambert heads into the Olympics as the top-ranked Australian man, sitting in 10th in the world cup standings with Bolton one place behind him in 11th. Meanwhile, Brockhoff sits in third in the women's world cup standings and Baff is in 14th after five of the eight world cup events this season.
Australia also has a quota spot in the mixed team event, a new event for the Olympics and the favourites to pair up will be Brockhoff and Hughes who won World Championship gold in February last year.
29-year-old Brockhoff is enthusiastic to chase two gold medals at Beijing 2022 and plans on using the lack of World Cup golds this season to light a fire under her.
"It's good to come into a Games feeling really ready for it, I've done everything I can to be as best prepared as possible," Brockhoff said.
"Every race I enter I want to win and that's what I'm aiming for in Beijing. With mixed team relay I have a chance to chase two gold medals and that's what I'm going for.
"I haven't got that World Cup win yet this season, but sometimes not getting the result you want can give you a bit of fire coming into the Games. I'm pumped up for it, more and more fuel to the fire."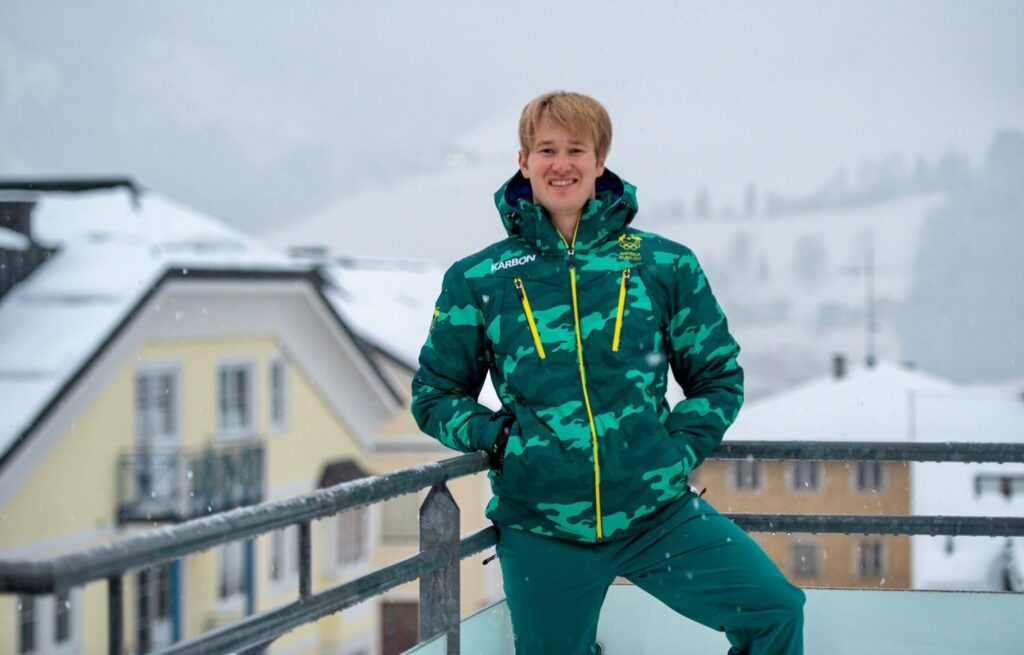 Hughes hasn't had the best season amongst the Australian men but he's continuing to set high expectations for himself.
"To be selected for third Oly Team feels incredible, it makes everything I've put towards it worth it," Hughes said.
"My expectations are the same as every Olympics – I want to win. It's the same expectation I'll take to Beijing, I'll do my best and I think that's good enough to win."
"On race day at the Olympics, everything will be feeling mighty fresh. I've got the right people around me and I'm ready to go."
The Australian team headed to China early in the season to compete on the Olympic course at the official test event. While none of the Australians finished on the podium at the event, the assessment from Bolton was positive.
"We competed in China in November, the course ran well, it makes for interesting racing. It will be tight, good races and a good show all round."
Now one of the veterans in the team Bolton has been happy with his performances this season.
"Heading over there for a third Games, I'm more of a veteran with more experience, potentially even some maturity," the 31-year-old said.
"We've had a really exciting preparation, everything's been going really well. I'm feeling good on the snow, had a couple of good results and happy with my riding."
CEO of Snow Australia, Michael Kennedy praised the experience of the team and hopes Australia will cheer for the entire team.
"The experienced Snowboard Cross team including Belle Brockhoff and 2018 Silver medallist Jarryd Hughes will be joined by young gun Josie Baff, who burst onto the scene after a breakout performance at the 2020 Youth Olympic Games, where she won Australia's first-ever gold medal.
"Adam Lambert was very fast on the Olympic course during the test event so has every reason to feel confident along with the rest of the team who have all made it to the pointy end of world cup events this season."
"This is a dynamic group of athletes who I'm sure will have all of Australia cheering for them."
The Snowboard Cross kicks off on February 9 with the women's competition with the men's event taking place the next day and the mixed event concludes the Snowboard Cross competition on February 12.