Dr Dylan Poulus from the Southern Cross Faculty of Health is set to lead a $37,000 project looking at the factors that affect success in esports and how they can be replicated for Aussie athletes going forward. Additionally, Southern Cross University was also successful in gaining a grant of $49,500 for this project.
Dr Poulus currently supports and consults with various professional teams in Australia, including Team Bliss (Brisbane) and Dire Wolves (Sydney) who both play in the League of Legends competition. He has previously consulted with international teams.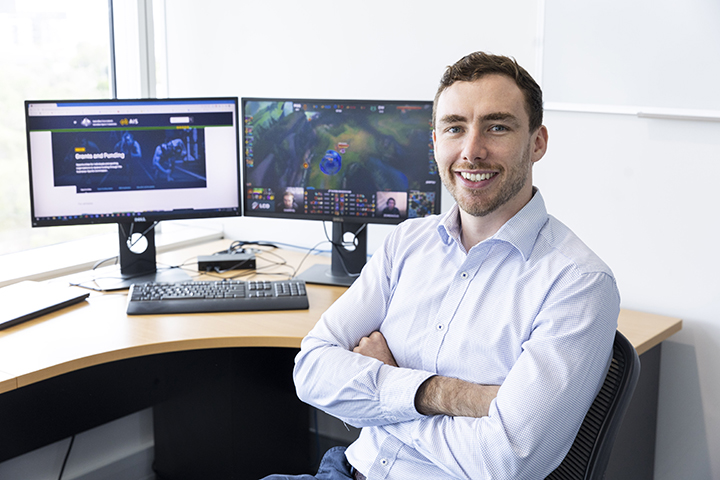 Esports continue to grow at a rapid rate and whether you think it's an athletic pursuit or not, there is no doubt at this point that it is a legitimate competitive sport with massive sums of money on the line.
In recent years there has even been talk about getting esports to the Olympics. Just three weeks ago the IOC announced details about an Olympic Esports Series for 2023.
With nine games confirmed at this stage including massive brands Gran Turismo and Just Dance, there is no doubt this is the future of the Olympic movement and now Australia is looking to get in ahead of the trend.
Dr Poulus is collaborating on this project with fellow researcher Dr Kyle Bennett along with Federation University, UTAS and Guinevere Esports which is the biggest investor in esports in Australia. The project will essentially focus on interviewing successful esports athletes, coaches and teams to understand what makes the best esports athlete.
"The project aims to develop a model of esports performance that will inform how the Australian Institute of Sport develops future elite sport players. This is the first time the AIS has funded esports-related research and could reflect the rapid growth of esports competitions and research on an international stage," said Dr Poulus.
"I have been involved with esports for the past five years and this grant reflects contemporary thinking around the nature and perception of the sport.
"Esports continues to grow exponentially, with competition leagues for multiplayer games such as League of Legends, DOTA 2 and Counter-Strike attracting huge prizemoney and global audiences and fan groups in the millions.
"Luck is not a major element in these games. Like any sport, performance and outcomes are determined by your ability to make complex decisions and perform under extreme pressure.
"We don't yet know what makes the best gamers in the world, so we will talk to the best coaches, players and industry experts to build a model of performance which might then be applied towards Australia's competitive future in esports – perhaps even inclusion in the Brisbane Olympic Games in 2032."
This project is set to take place over the next 12 months with the hope being that the findings can help Australia become one of the best esports countries in the world.
AIS Executive General Manager Matti Clements said, "This work aligns with a key priority outlined in Australia's High Performance 2032+ Sport Strategy to deliver world-leading knowledge, innovation and practice to ensure our athletes, coaches and performance support can work as high-functioning performance teams".
While it might be difficult for the more traditional fans to understand how esports can be considered sport at all, there is no denying the money aspect which is predicted to hit USD$1.86 billion by 2025.
At the end of the day, there is nothing Aussies like more than winning gold medals and going forward esports is just another way we can do that at the Olympics.
Before you move on, why not give our Facebook page a like here. Or give our Twitter account a follow to keep up with our work here.