Perth Glory head coach Alex Epakis spoke exclusively toEdge of the Crowd's Ben Gilby about Monday's win over Wellington Phoenix, and how things are building in the race for a Finals place.
Epakis' side is in fine form having taken seven points from a possible nine in their last three Liberty A-League Women matches to stand fourth on the ladder.
Their most recent victory came on Monday evening after scoring two goals in the final nine minutes to come from behind to beat Wellington Phoenix 3-2.
Wellington, with a squad average age of 20, is winless in their maiden A-League Women campaign. However, they are becoming increasingly difficult to beat, as Perth's head coach acknowledged.
"Their energy and directness with and without the ball make them a very difficult opponent. They are all action, all the time.
"Absolute credit must go to their players and entire coaching team. They will make an impact on the competition in due course."
Phoenix's ability with and use of corners are particularly dangerous. The Kiwis have several players capable of whipping curling efforts towards the near post with resulting penalty box chaos.
Epakis cautioned his team about this particular danger.
"We focused on that as well as all other aspects of their game. They are so well organized and prove a threat from set-pieces, we did well to neutralize that."
Perth's ability to win matches with goals in the final ten minutes of games has brought them three of their four victories this season. Whilst there was pride in the late recovery on Monday, there was also frustration with the team's first-half showing.
The aggressive intensity and successful use of wide areas which were key parts of Perth's win over Western Sydney Wanderers the previous weekend were missing. Epakis explained where he thought things went wrong in the opening 45 against Wellington.
"I would say that we didn't really have an opportunity to build up with the ball for long enough periods of play and control the match. A lot of this was due to the fact that Phoenix had been so aggressive in their pressing structures.
"It wasn't easy at times and we couldn't get into the match by playing the way we wanted to. We did very well to adjust at halftime and the players showed their character coming out into the second half with an improved effort. I was very proud of our response."
The second-half revival was aided by the introduction of two players back from injury. Demi Koulizakis played her first game for the club after a knee injury delayed her debut following a pre-season move from Canberra United.
American striker Cyera Hintzen, who was impressive before a short-term injury stuck three weeks ago also came on as a substitute.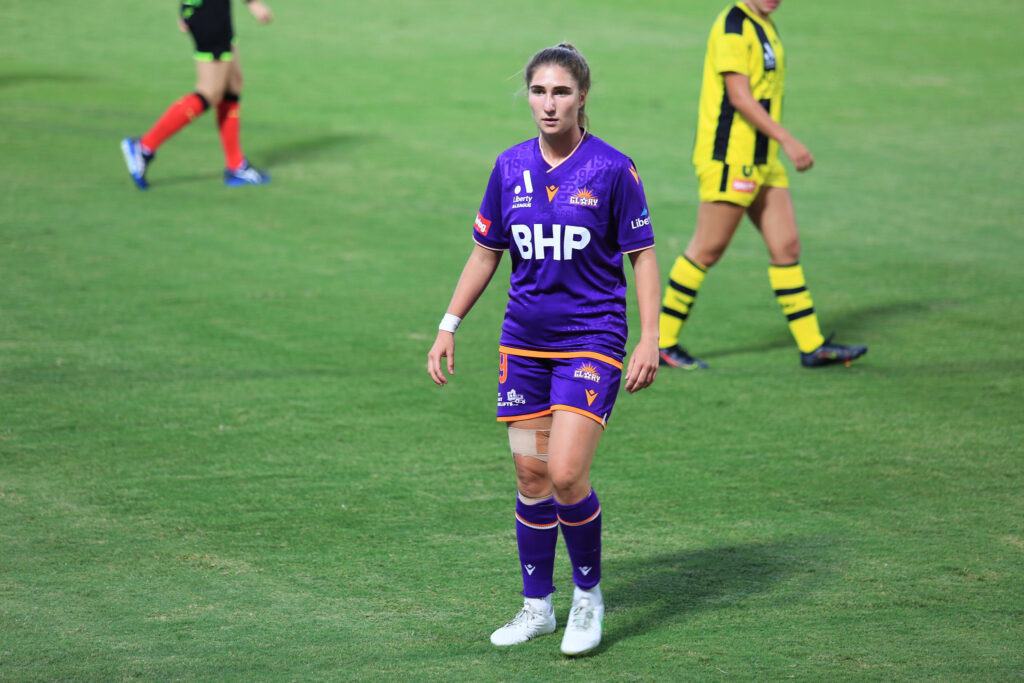 Koulizakis added guile across the attacking third. Hintzen's pace and particularly upper body strength was a thorn in the side of Phoenix's defence.
Both players were heavily involved in their team's two comeback goals. Hintzen scored Perth's equalizer with nine minutes to go, her second in three games this season.
Koulizakis later won a free kick from Saskia Vosper which led to Glory's winner. Hintzen touched the set piece back across the box for Mie Leth Jane to slot home.
Epakis sees these two players as key to his team's hopes for the remainder of the campaign.
"It is a partnership that I envisioned from the off-season. We signed both these players to offer us a real focal point in our attack and it was exciting to see it come to life in the match.
"Both have been unlucky with injuries but now that we have them both fit and ready I am sure they will have a positive impact for the rest of the season. Their contributions certainly helped us win the match."
Whilst Monday's game against Wellington Phoenix brought the welcome return of two players, there was bad news late on. Gemma Craine left the pitch with a broken wrist or arm. It was a devastating blow for the English striker who suffered a season-ending groin injury just two games into the last campaign.
"Gemma was certainly making her mark and contributing positively to the team. She helped changed the game while she was on and allowed us to have more energy in the front third," explained Glory's head coach.
"Her injury is very unfortunate and we are all very sorry about what has happened. She had to undergo an operation after the match.
"She is in good spirits now and is recovering but I am unsure if we will see her again this season."
In terms of other injured players, there was mixed news with Susan Phonsongkham still on her way back. Perth's head coach gave updates on two other important members of his squad.
"Alana Jancevski is recovering from an injury and there is no set date for her to return. Sarah Carroll is training well and is focused on forcing her way back into the team."
Perth Glory's next match is on Saturday when they travel to the national capital to face Canberra United. It will be the first time that the club has left New South Wales since they arrived at their North Sydney hub after Christmas.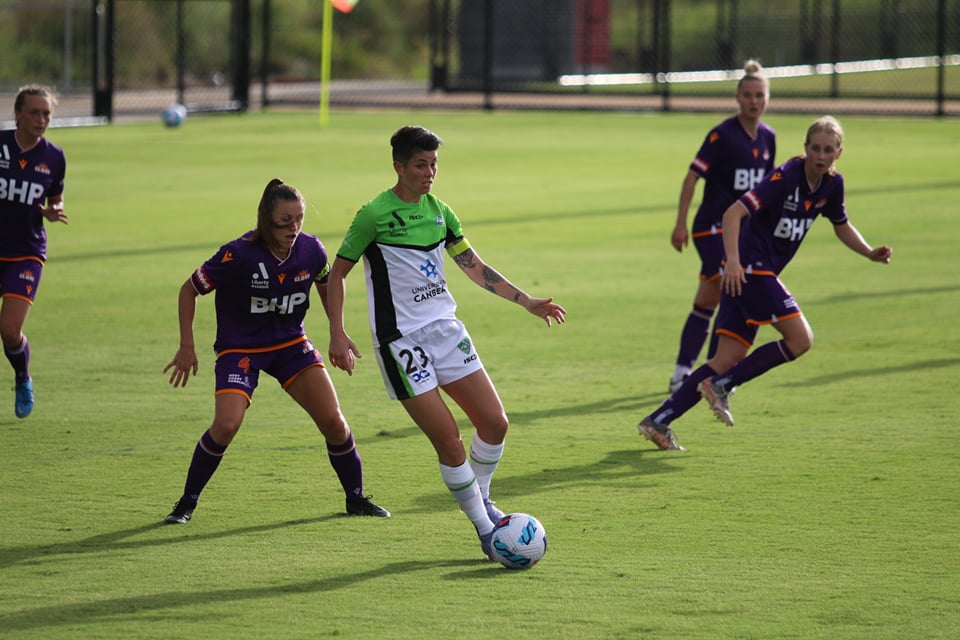 The match at Viking Park against Canberra is exactly the sort of game Perth needs to win in order to play Finals football this season. Yet, whilst United are winless so far this season, getting any sort of result against the Greens is always a serious challenge.
In terms of the matches ahead, the Glory coach said: "I know it's cliché but we really just need to focus on ourselves and our own performances. We focus on the present match and we put together a game plan and a performance that will win us that match.
"In this game, it isn't always going to be going your way as the opposition have certain strengths as well. Moreover, we are a side that is still building cohesiveness and experience as we look to build towards producing consistent 90-minute performances back to back.
"Nonetheless, we are doing exceptionally well to be in the position we are in currently. With the points we have, we are giving ourselves a real chance to finish the season strongly.
"I am over the moon with where we are at currently, but I am also focused on ensuring the team is well prepared for each match week by week. The rest will take care of itself."
Perth Glory faces Canberra United at Viking Park, ACT on Saturday 5th February, 6:05 pmKick-Off AEST/3:05 pm AWST.